Tupperware India complaints
64
Tupperware India
-
Complaint
Ongoing complaint for about 3 years. Tupperware does not stand behind their lifetime guarantee! I have been trying to get a replacement for a small container. Every time I call they tell me it is due to a change (Update?) in their policy and is under review. For three years. I have a ticket number and they can pull me up on their computer but that is as far as it goes. Under review. The part sells retail for $27 dollars but I will not do that on principle. Gal on the phone told me to return the part to a warehouse in Florida. City, she didn't know. Address, she didn't know. Phone number... I could research that out. Hard to do if I have no city, isn't it? Well, I guess things have changed for Tupperware. They are not the solid company I used to know. I have only ever returned 1 item before and that was 10 years ago. Sincerely disappointed!
Desired outcome: I need the replacement part as it is part of a set. Reference# and Incident number #01044918
Tupperware India
-
Cracked lids
I have tried over that past nine months to have the cracked lids replaced. I tried to contact my local representative, she never returned by text messages. I have sent messages through the website and no one has responded. My email messages have bounced back to me as being undeliverable and when trying to contact them by phone I am left on hold indefinitely. The one time I was able to reach a person via the phone (Vanessa, 11/5/2021) she stated she would file a claim and send me an email confirmation. I never received said confirmation.

The claim number Vanessa gave me was 01091659.

The lids that need to be replaced are:

3 of 310-55

1 of 230-15

4 of 812-27

3 of 1616-6
Desired outcome: I would like the lids replaced.
Tupperware India
-
tupperware chopper
Dear Sir/Ma'am,

This is with reference to the Tupperware vegetable & fruit chopper purchase from flipkart on 28th Feb'19 and order delivered on 1st Mar'19.
Invoice has been attached for reference.

Date of the incident- 14th Oct'19
Client number-9801997310
Full description of the incident- my chopper string/ pull cord has been broke off from the middle and now its not working
Desirable resolution of your complaint- requesting you to Replace it with the new one as it is just 6 months i have purchase the product and that too not used so frequently.

Looking for the positive response from the Tupperware.
This review was chosen algorithmically as the most valued customer feedback.
Dear sir, as i am a dealer in tupperware for more than 15 years now as i am a senior citizen my health does not permit me to do the buisness why my replacement is not taken it is said i have to be active for 2 weeks doing a buisness of rs 3500 a weekthat comes to 7000 thousand why are we pressured to do when the company had said life time replacement
Read full review of Tupperware India
Tupperware India
-
executive lunch box (yellow & green)
We have purchased one Executive punch box (which comes in 4 sets, 2 box with bigger size and two with smaller size), couple of years back.

As its known Tupperware products comes with a lifetime guarantee.

While using this not very often, and while not in use it kept under proper storage. But now we are facing breakage in the upper cover of this boxes (in the Green 2 boxes), while the Yellow one is perfectly working in good condition.

Attaching here images of the problem. We are hopeful will get some proper solution from Tupperware in this matter.

We can be reached on mobile 9723456135 and email on [email protected]

Thanks
Pintu Bhandari
Tupperware India
-
water bottles are not exchanged
we are informed now that Tupperware bottles are not covered under the guaranty .why does this policy changes now? why customer will prefer this costly bottles? what makes the difference between the bottles of Tupperware and other companies bottles? this type of step taken by the company may lead to loosing its trust with the people ... it also make us ashamed firstly making promises to provide free exchange policy and then with passage of time company does not stand by its words if u have to change your policy then you should not make false promises...please provide me answer to my complaint on me [email protected]
This review was chosen algorithmically as the most valued customer feedback.
Hi, I am fan of Tupperware and my household items are filled with Tupperware by 80%. But, when I try to replace my lids(acceptable damages) with Ashok nagar branch - the response was very poor and lot of rules which is really annoying. Few of them below.. pls let me know if this rules are really applicable.. If so, why not it be published in website. I...
Read full review of Tupperware India
The complaint has been investigated and resolved to the customer's satisfaction.
Tupperware India has left an official reply on this complaint.
This review was chosen algorithmically as the most valued customer feedback.
I have been using these green Tupperware microwavable plates. Yesterday, while heating up dinner, to my surprise the plate melted & the material started boiling. It was highly unexpected from such a prestigious company. Thankfully a majomajor accident was avoided as the surface was boiling when I took out the plate. Will I get an explanation or replacement?
Read full review of Tupperware India
Tupperware India
-
customer service department
I placed an order with Tupperware. The website wouldn't allow me to use a different shipping and billing, even though I thought it would and placed the order, after seeing that it was shipping to my billing address, I immediately tried to change it. You can't. Contacted a person on live chat, he also couldn't help, called them, they couldn't figure out how to change the address but put me on hold for 25 mins before I was "disconnected". I called back and canceled the order. The next morning, 2 debits from Tupperware had been deducted from my checking account. I call, the customer service rep was extremely rude, after explaining what had happened, looked up my order told me that it had not been canceled, when I told him I was on the phone for an hour the previous night trying to get this situation taken care of and was told it was canceled and that I didn't understand why 2 debits came out of my account, the rep told me that if I didn't calm down he wasn't going to help me and told me that was my first warning. He then asked me to hold, however, I was straining to understand what he said because he spoke in a heavy foreign accent, I didn't answer immediately and he repeated himself, very rude, when I replied yes, he said something I couldn't understand and told me that was my second warning. I was in disbelief. I hung up and called back. The next rep I was connected to told me that my order was canceled the previous night and she didn't understand why 2 debits came out and suggested maybe I placed the order twice. To which I replied, I only received one email confirmation. I was put on hold a couple more times while they tried to figure it out. They didn't and told me if the refund didn't go through I could send them my bank statements and dispute the charges. One of the debits were refunded, one was not. Also, I've emailed the company 3 times and they have not replied.
This review was chosen algorithmically as the most valued customer feedback.
i have bought a tupperware chopper from your tupperware agent as it is already costly and its thread has been broken and i am repeatedly calling the agent and she is just ignoring my phone call as once she picked the call and i have told her about my complaint and after that she is continously ignoring my call icant understand what to do now as tupperware...
Read full review of Tupperware India
This review was chosen algorithmically as the most valued customer feedback.
I have bought a big Jar of Tupperware some time back, though we did not have an opportunity to use the container regularly, we use as and when there is an occasion. - but to my surprise, it just slipped from my hand and the container had chipped with a big crack. is Tupperware's began to compromise on quality?? The product was similar to a vessel with lid (big container) Attached photograph Regards suresh
Read full review of Tupperware India
Tupperware India
-
2 litre bottle, broke
I am really disappointed.

In September last year, I purchased a 2 litre water bottle. 2 weeks later the bottle cracked. I then gave it back to the lady that I bought it from, she said she will send it back although it will take about 3 months and I will get a replacement.

It has not been 2 months and I have not even received feedback.

Upon calling Tupperware, Xhanti said I should phone stores in my area and see who has stock of a bottle. Firstly I have a problem with a product and secondly I should phone and see who has stock.

By now I should have received my bottle as well as a courtesy gift for the fault and inconvenience.

Your urgent response will be highly appreciated.

Kind regards
Sudisha
This review was chosen algorithmically as the most valued customer feedback.
I have loved Tupperware for many years, but I'm sad to say I will never, ever purchase another Tupperware product because of a consultant who does not get back to her customers and Tupperware customer service. Three weeks ago, I was at a Christmas Barn Sale and passed a Tupperware booth so I stopped. I chatted with consultant, Amber Czech, and ended up...
Read full review of Tupperware India
Tupperware India
-
shaker, tiffin lid & tiffin
Dear sir/ ma'am
I am an old and worthy customer of your product, but unfortunately I faced serious issues with the said products. The shaker lid was not functioning properly it kept popping so got it changed. My shaker was red in color but in exchange got green part... Now that green inner wheel is cracked and the shaker collects vacuum hence isn't working properly. So is the case of one tiffany kind of fruit tiffany & the other which is a little bigger the lid is all cracked up I wish to get all the parts and frankly speaking I have lost all hopes from tupperware products. Inca's the complaint is heard surely the name tupperware will hold its commitment else its a big bye.
Thanking you
Varuni r-5/77 raj nagar ghaziabad u. P
Tupperware India
-
set of 4 tupperware 1.7 l storage containers
I had purchased a set of 4 containers last year from a stall at ganpati pandal in skyline oasis society, vidyavihar. Now when I unpacked the product for use for the very first time, I found that 3 of the 4 containers were chipped. B
I can send across pictures of the defective product.
I need a replacement of the defective pieces at the earlieast.
Tupperware India
-
not receiving email with summary and confirmation/shipping fees
I ordered 6 items on september 29 and was given an order number along with the message that I would receive an email containing the summary of my order and tracking information. To date, I have yet to receive the same. I went through my consultant in an attempt to find out about my order and she was able to get me the tracking number which shows it was sent fedex smartpost, so you charged me over $12.00 for shipping just to have the order sit at fedex for two days before being handed off to the post office, which will take another three or four days to get to me. This is ludicrous. I would have not paid that much shipping if I knew it was only going to go through the post office. They do not charge that much. I will never order tupperware again. You received payment immediately, but then did not follow through with your promises of an email providing a summary and tracking information. I do not know of a desirable resolution, but I will make sure to tell everybody I know not to order from tupperware since they do not follow through.
This review was chosen algorithmically as the most valued customer feedback.
I called the customer care line to see about getting a lid to my brown canister that cracked. The agent was fairly nice but was unable to replace my part. He did say he could replace the whole canister but I would have to pay shipping which would have been paid if he could have sent the original part. Which, ok it is being replaced but will no longer match...
Read full review of Tupperware India
This review was chosen algorithmically as the most valued customer feedback.
I had to drive to her to pick my party stuff up. Then my order was missing things which I had to drive to her and pick the items up. Somebody from my party wanted to book a party but Laurie never contacted her. She then contacted me saying she cancelled. Getting in touch with her was difficult as well. Overall I was extremely unsatisfied with her service and would not host a party or buy from her again.
Read full review of Tupperware India
This review was chosen algorithmically as the most valued customer feedback.
Dear, It is with great disappointment that I am writing today about outdated tupperware products. Following a presentation at my home last october 2016, a faithful customer for several decades, brought her defective products to the representative in order to be able to benefit from your guarantee for life. Either 3 small dishes going to the microwave and...
Read full review of Tupperware India
Tupperware India
-
complaint against consultant crystal townsend and tupperware support
I ordered the tupperware impressions classic bowl set, can opener, and a purple pitcher on april 23, 2017. I have yet to receive the products. Have numerous times contacted the consultant, crystal townsend, she kept telling me "it was shipped". She told me on may 18th that it was shipped once more and gave me simply a screen shot (which was not legible) and told me to contact fedex. Not so great customer support there. After contacting fedex, I find out that she put in the wrong address the whole time. My address and information was clearly typed out through fb messenger. I paid her through paypal "friends and family"-by her request. Since is was not paid through goods and services, I cannot file a complaint with paypal. Now, I believe she purposely asked for their method so that I can't file a complaint. I asked her for a refund. She refused. I called tupperware directly. The representative could barely speak english. Very frustrating. After much effort, they were finally able to locate my order. I was informed that the consultants can issue refunds. Crystal townsend is simply refusing to do so after multiple requests. With the poor customer service through tupperware and through their consultant-I do not want to support or have their products-just my full refund of $110.84.
We are here to help
16 years' experience in successful complaint resolution
Each complaint is handled individually by highly qualified experts
Honest and unbiased reviews
Last but not least, all our services are absolutely free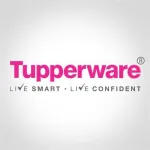 Tupperware India contacts