Calphalon reviews & complaints
Calphalon
-
lifetime warranty
I have a Calphalon Cookware set that I purchased new about 30 years ago. This was before "nonstick" & "dishwasher safe". Over the years I have contacted Calphalon a time or two regarding minor issues of small defects in the finish on the inside of the pot or pan. In each instance, I was politely told to return any pot or pan that had such defects or blemishes, which I didn't do. I feel as though I was invited to return the defective pieces that would be replaced with like pieces, but now there is a serious question as to whether they are even available. In reading Calphalons warranty info on their website, it seems they would substitute with the nearest available pieces regardless of whether the existing lids would fit the replacement pieces. This is not clear to me as I have a complete set including 3 different lid sizes. Lately, some of the pieces have developed warped bottoms causing them to not set evenly on my glass top range. In my recent attempt to get clarification on these matters, the response has been even vaguer than before. No response at all to my latest email request of over a week ago.
Desired outcome: Calphalon to honor their "Lifetime Warranty" with a more customer oriented execution of the Lifetime Warranty.
Calphalon
-
My honest review
The Calphalon refused to post my honest review. It was made in China. I studied the business that saying made in ohio. I recieved the item saying made in China. I do not pay my money to china. People needs to know about it. Some people like me dont support that.
Calphalon
-
Warranty
I have a lifetime warranty on my pots/pans set, and I contacted Calphalon customer service before Christmas about the replacement process for some of my pieces. They sent me a long email with a bunch of questions about my usage, and asked me to send photos of the affected pieces. I did all that, and never heard another word from them. I followed up via their original in January and February, still no response. I actually opened another ticket to see if they would respond, nothing. I called their customer service and the agent could not understand that I opened the second ticket in an attempt to get them to respond to the first ticket. The agent said I would hear from them in a few days. A few days later I received an email with the second ticket number asking for all the gobs of info and pics that I had already provided. Very frustrated. This is going on 3 months of runaround from #Calphalon customer service. Unless I keep chasing them, they're not going to honor their warranty on this product.
Desired outcome: Prompt action on open ticket
Calphalon
-
Hot handle without rubber or safety protection
Hi
We have calphalon cooking set and the cooking pans with lids have no protection for handles. As the lids get hot while cooking and top of the lid handle with which we open or lift the lid is not protective as it is steel and safety issues with burning to hand if we touch it directly. So please take a look into it as it is a safety issue when we touch the hot lid.
Desired outcome: Have rubberized or safety for hot cooking lid
Calphalon
-
bonus item not compatible with other cookware
Having carefully researched induction capable cookware sets for my new induction stovetop, I decided to purchase through Macy's a Calphalon TriPly SS 10 piece set which included as a bonus a utensil set and a 12" everyday nonstick pan with lid. The 12" pan was in a box imprinted "bonus." I chose the set partly because I wanted to supplement it with a couple of nonstick frypans and this bonus pan gave me a headstart. When I had unwrapped and washed everything, I determined that the everyday bonus pan, unlike the other pans, was not actually induction compatible. I can't say how disappointed I was. As it was in a bonus package, I cannot return it for credit, yet it is listed for sale on Macy's website for $189. As Calphalon appears not to make and induction capable 12" nonstick pan, there is no way I can find a substitute. This feels like no bonus to me and I believe the fact that the bonus was not fully compatible with the rest of the cookware set should have been clearly indicated. I would NOT have purchased this set knowing that was the case.
Calphalon
-
customer support
I purchased a 6pc self sharpening knife set from allmodern sometime ago. Maybe four years ago. I've had two sets replaced because they were not sharpening. I only asked for the knife that was not being sharpened. Instead allmodern sent complete sets. That was ok with me.
This time the complaint is different. The tip of the butcher knife has broken will in use. I was cutting a beef roast. I call allmodern again. I was told they could not help me and that I should call calphalon. I have been trying to contact calphalon since the middle of Nov.2018. I have not made contact. I have emIled and called dozens of times. I have stayed on calls for as long as a half hour. I was not able to leave a message. This is unheard off. I would like to get my knife replace. I paid $147 for this set. Although the knives are not self sharpening.
I had previously purchased a Calphalon anodized cookware set almost 20 years ago and still have most of it along with several pieces that I added to my set. I NEVER had any issues and the old...
Read full review
The complaint has been investigated and resolved to the customer's satisfaction.
Calphalon
-
Felony
I returned a defective fry pan to them. I sent it certified mail. They received it. Two months later, no replacement pan and no response to my inquiries. When you offer a warranty that you don't intend to honor, and people buy under the pretense that the warranty is valid, this constitutes fraudulent inducement. This is a felony.

The Attorney General should investigate this company.
The complaint has been investigated and resolved to the customer's satisfaction.
Calphalon cookware is advertised as being the "best" available. With normal house hold use, the cook ware surface rapidly wore. Previous, nonstick Calphlon did not have the same problem. The company...
Read full review
We are here to help
16 years' experience in successful complaint resolution
Each complaint is handled individually by highly qualified experts
Honest and unbiased reviews
Last but not least, all our services are absolutely free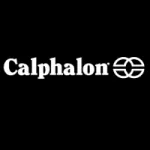 Calphalon Company contacts