Overview of CookStore customer experience
CookStore.ca customers have expressed frustration with late or non-delivery of orders, poor customer service experiences, and unsatisfactory product quality. Many shoppers report difficulty getting in touch with the company for assistance. Some customers also report receiving damaged or defective items and difficulty obtaining refunds. These issues may result in a lack of trust in CookStore.ca as a reliable online shopping destination for home cooking and baking goods.
Newest CookStore complaints
Disappointing Experience with CookStore.ca: Delayed Delivery and Poor Communication
I recently had an unpleasant experience on CookStore.ca that I would like to share with the community. I purchased a Staub rice cooker in mid-May and unfortunately, it was not as smooth sailing as I had hoped. Despite being charged for delivery within 3-6 business days, my parcel was not shipped out until June 11th - almost three weeks later. I understand that these are unprecedented times and COVID 19 has disrupted many businesses, but Cook Store was the only one that seemed to be impacted.

I was disappointed with the lack of communication and information provided during the delay. All I was given were generic responses that cited the pandemic as the reason for the delay. This experience left me wondering why other online stores were able to ship similar products within a couple of days, while Cook Store seemingly struggled to fulfill their promises.

When I requested to cancel my order and receive a refund, I was informed that I would have to ship the product back at my own cost and only receive a refund seven days after Cook Store confirmed receipt of the return. Given the circumstances, this felt like an unreasonable and inconvenient solution to me.

I would like to caution others who are considering making a purchase on CookStore.ca to think twice before committing. It may be worthwhile to ensure that your credit card is only charged upon shipment, as in my case, I was charged three weeks before I even received my item. This was undoubtedly the worst online shopping experience I have ever had, and I have no intentions of purchasing from Cook Store again.

Although my experience was negative, I do hope that Cook Store takes steps to rectify their processes and improve their communication with customers during these trying times.
Disappointed with the Baratza Encore Model 485 Burr Grinder from CookStore: A Cautionary Tale for Online Shopping
I recently had an experience with the Canadian online retailer CookStore and their purchase of a Baratza Encore Model 485 Conical Burr grinder. After discovering that my old Breville grinder's burr was not replaceable, I took to the internet to find a new coffee grinder. I stumbled upon the Baratza and was impressed by the positive reviews, leading me to consider purchasing it from Amazon.

However, I decided to try and support a Canadian supplier and ended up at CookStore. The process of ordering and delivery were smooth and efficient, leading me to have high hopes for my new coffee grinder.

After comparing the performance of the Baratza and my old Breville grinder, I was disappointed to find that the Baratza was noisier, took longer to grind the same amount of coffee, and was always messy to clean up. Additionally, changing the grind settings required the machine to be flushed with a small amount of beans, and the mess under the bean cup was always difficult to clean up.

While the Baratza did provide a better grind for those specifically interested in making espresso, I was not one of those people. The pour over grind settings on both machines were very comparable.

After brewing two cups of coffee with the Baratza, I realized that it was not the coffee grinder I had hoped for. I regretted not reading the return policy before purchasing, as I would have been able to return it if I had purchased from Amazon. In retrospect, buying a coffee grinder without testing it out is like buying a car before taking it for a test drive.

For those interested in buying from online retailers like Amazon, return policies should be given careful consideration before making a purchase. I have since learned my lesson and will be more cautious with future purchases.
Buyer Beware: My Frustrating Experience with CookStore's Customer Service and Order Delay
As a customer of CookStore, I have to say that my experience with this company has been less than satisfactory. I placed my order on May 7th 2020, and as of June 23rd, 2020, I still have not received my items, which is a considerable delay by any standards. I was first told that my items were back-ordered, but that they would be shipped to me as soon as they were received. However, despite these assurances, I received no further updates for quite some time.

I subsequently reached out again to enquire about the status of my order and was given the response that my items were still in the shipping department, with a promise of tracking information within one business day. June 11th rolled around and I was informed that the shipping department was not responding to inquiries about my order. As of June 15th, I had heard nothing more, despite this being the fourth time I had tried to contact CookStore. Even when I was not enquiring about cancellation, they notified me that it was not possible to cancel my order.

On June 16th and 18th, I made further contact and was still given no meaningful updates. I also found it exceptionally difficult to get in touch with this company, as the only way I could was through automated support tickets. If I tried to reach them by phone, there was never any answer, and if I left a message, no one ever returned my call - this happened on three separate occasions. Suffice it to say, I am extremely frustrated at the lack of communication from CookStore and the difficulty in accessing customer support.

For these reasons, I strongly advise not to buy from CookStore. They make it seem like everything is in stock on their website, but in reality, many items are back-ordered, and only through contacting them will you discover that is the case. It has been almost two months since I placed my order, and consequently, I have given up trying to seek a resolution with this vendor. I have instead contacted my credit card company and requested a reversal of the transaction until the issue with CookStore is resolved.
Is CookStore legit?
CookStore earns 6% level of Trustworthiness
WARNING ALERT: After reviewing CookStore, Complaints Board has detected an extremely critical level of trust and a legitimacy rating of only 6%.
With only 0% of 10 complaints being resolved, CookStore slow complaint resolution rate suggests poor service, lack of responsiveness, or a lack of helpfulness, causing frustration to users. It is obvious that the company has the lowest level of trust.
Keep in mind that a recently registered cookstore.ca may not have a well-established reputation or a long history of activity. This could be a negative sign, especially if the website is asking for personal information or money.
CookStore protects their ownership data, a common and legal practice. However, from our perspective, this lack of transparency can impede trust and accountability, which are essential for establishing a credible and respected business entity.
The website belonging to CookStore has a low number of visitors, which could be a red flag for users. However, it's important to conduct additional research to fully evaluate the website's legitimacy and trustworthiness.
If you are considering using the services of the website belonging to CookStore, note that the site has many reviews despite being very new. This could indicate that the reviews are fake or manipulated, and requires extra caution and research.
The website associated with CookStore sells gift cards, but it's important to be cautious when making a purchase. Verify the gift card's value and expiration date, check for customer service contact information, and use a trusted payment method.
Customers should be cautious when purchasing products from this company, as scammers often use similar items to defraud unsuspecting individuals.
CookStore offering cryptocurrency services, it is important to be aware of the potential risks involved. Cryptocurrency transactions can be anonymous and irreversible, making them a prime target for scammers and fraudsters.
However ComplaintsBoard has detected that:
CookStore has received 2 positive reviews on our site. This is a good sign and indicates a safe and reliable experience for customers who choose to work with the company.
Cookstore.ca has a valid SSL certificate, while Scammers can obtain a valid SSL certificate by using fake information or by using a stolen or hijacked domain. In some cases, they may even use a certificate issued to another legitimate website.
Our scan shows CookStore website is free from malware and phishing activities, which are types of online threats that can include viruses, worms, Trojan horses, ransomware, and other malicious code, as social engineering tactics used to trick users into sharing their personal information.
Several positive reviews for CookStore have been found on various review sites. While this may be a good sign, it is important to approach these reviews with caution and consider the possibility of fake or biased reviews.
This website offers payment methods that provide the option for customers to get their money back, which could be a positive indicator of the company's commitment to customer satisfaction.
Our Final Call: Strongly advising against doing business with this website or company. Do not provide any personal or financial information. Report any suspicious activity to the relevant authorities.
Disappointing Experience with CookStore: Slow Communication and Inventory Issues
When I made an order on CookStore's website on November 12th, I was excited to support a Canadian-owned business and was hoping to receive my purchased items in a reasonable amount of time. However, as the days went by, I became increasingly disappointed by the service I had received from CookStore. It seemed like my order had vanished into thin air, and it took almost two weeks for them to give me any update on my order status. Even then, I had to reach out and inquire about my order before I received any reply.

To my dismay, I was informed that one of the items I had ordered was unavailable. While I agreed to a substitution, it took about three business days for CookStore to even give me an update on the shipping of my order. I found myself disappointed by this lack of transparency and slow communication. It was frustrating to learn that even after the long wait, my order might still not arrive anytime soon, especially as I live only five hours away from CookStore's headquarters.

After reading other reviews of CookStore, it seems that my experience isn't an isolated incident. It looks like CookStore struggles with inventory, selling items they actually don't have on hand. This is disappointing to learn, as I was hoping to support a business that would have the items I need available to ship out quickly.

As I write this review, I'm left with no shipping confirmation or update on my order from CookStore. If they do end up shipping my order soon, it will have taken more than three weeks for me to receive it. This is far from the efficient and reliable service I expected. I would advise CookStore to take note of other companies that only charge once items have already shipped to avoid supply frustrations.

While I had a similar issue with a different company earlier this year, a pet company based in Alberta, their level of customer service was much higher. Not only did they reach out to me within 24 hours to apologize and ensure my satisfaction, but I received my items much more quickly than I ever would have thought possible.

All in all, I hope my experience with CookStore can serve as a warning to other customers. While I was hoping to support a Canadian business and avoid international shipping times, the slow communication and lack of inventory make me doubt whether CookStore is really worth the investment. If you're looking for a reliable, speedy shopping experience, I would advise you to look elsewhere.
Disappointing Experience with CookStore: Lackluster Customer Service and Inconvenient Returns Process
I recently had an unfortunate experience with CookStore, an online retailer specializing in high-end kitchenware. I placed an order for two Scanpans, which were both priced over $100 each. When my saute pan arrived, I noticed a dent on the edge right away. I took a photo and immediately contacted their customer service department to request a replacement.

Surprisingly, instead of offering to send me a pre-paid label to return the faulty product, they offered me just $10 to keep the damaged pan. I was disappointed by their lack of initiative and obvious effort to cut corners. After all, the integrity of the non-stick surface was certainly compromised.

I communicated that I didn't wish to keep the damaged product and requested a replacement, but it took a whopping three more email exchanges before they finally sent me the pre-paid label to return the defective item. It took two weeks for me to receive this, which I found frustrating considering the considerable amount of money at stake.

Once they received the item back from me on November 1st, it was not until November 25th that I received the refund. As I was perusing the refund notes, I was startled to see that they had deducted part of the $10 discount . This was very surprising, considering that the other item I kept was worth over $130 and thus qualified for this discount on its own.

To make matters worse, CookStore did not offer any kind of discount code or other gesture of goodwill to compensate for the hassle and inconvenience caused by their wrong shipment. As a loyal customer, I would have appreciated an attempt to make amends for the mishap.

Overall, I found CookStore's customer service lacking and frustrating, and I would hesitate to purchase from them again in the future. There are plenty of other online retailers offering similar products, so there's no point in wasting my time and money on a company that can't even own up to their faults. If you are in the market for kitchenware, I recommend that you look elsewhere.
Disappointing Experience with CookStore.ca: Poor Customer Service and Packaging
I recently ordered several high end items from CookStore (cookstore.ca) about a month ago, and unfortunately my experience with their customer service and packaging was less than satisfactory. After placing my order, I did not hear anything from CookStore for about a week, and had to reach out to them to ask if my items had even been shipped. It was then that I learned that they had not been.

Eventually, my items were shipped out to me, but I was disappointed with the way they were packaged and shipped. It was obvious that there was very little regard for the products themselves. The boxes were taped together with packing tape, then everything was shrink wrapped and sent off. Unfortunately, by the time they were delivered to me, the shrink wrap had busted open and was almost falling off from the boxes. This exposed everything, and one of the boxes had even been crushed.

Attempting to separate the boxes from each other proved to be a struggle, as the packing tape had damaged both boxes in the process. I couldn't imagine presenting these items as gifts to someone else, as the boxes were so damaged and unattractive upon arrival.

Thankfully, the frypan appears to be undamaged, but I'm concerned about the Coffee Grinder. There was no cushioning whatsoever to protect the electronics of the grinder, and I'm worried that it may have been damaged during shipping. If it is indeed need of repair, I dread the thought of returning it for exchange and having to go through the entire ordeal again.

In conclusion, I was disappointed with CookStore's lack of consideration for their customers - especially the lack of communication regarding shipping and the poor packaging of my items. I had hoped to support a Canadian business, but will need to seek out other options in the future in order to avoid these issues. Perhaps CookStore will improve their services in the future, but as it stands, I cannot recommend them to others considering a purchase.
Horrendous Customer Service Experience with CookStore for Kitchen Goods Order
In May, I placed an order on CookStore's website for over $1,000. My credit card was charged several days later, but despite this, I received a request from customer service to confirm specific credit card details. After providing all necessary information, I was informed that a customer service representative would contact me regarding the status of my order. Unfortunately, there was complete silence for over a week and a half. During this time, I contacted customer service multiple times with no response. On June 1st, a response finally came through that my order had shipped. However, it has now been almost a month since that date, and I still have not received my shipment despite being sent multiple tracking numbers, and being told that it would arrive every day.

I have never experienced such terrible customer service from an online retailer before. The fact that my credit card details were questioned even though I had already been charged was puzzling, and the delay in receiving my shipment and lack of communication from customer service was completely unprofessional. In hindsight, I regret not purchasing directly from the supplier since their price point was the same. Based on my experience, I would never recommend CookStore to anyone looking to purchase kitchen goods online.
CookStore Review: Delayed Shipments and Poor Communication During Covid Crisis
I recently ordered some items from CookStore, and was disappointed with my experience. When I placed my order, I noticed that the items were marked as ready to ship in 5 to 10 days. However, I wasn't sure what the asterisk next to this information meant, as I couldn't find any corresponding comments on the website.

Unfortunately, my credit card was charged immediately after I placed my order, leading me to believe that my items were already being processed and shipped. However, 10 days after placing my order, I received an email informing me that one of my items had been delayed and that my order would be shipped as soon as possible.

I attempted to call CookStore a week later with an inquiry about my order status, but was unable to get through to anyone as the phone lines were down due to the Covid crisis. The only way to contact them was via their website, and even then it took a long time to get a response from their team. When I did finally hear back, I was disappointed to hear that two more items were now delayed, and that my order still had no estimated shipping date.

When I requested that the charge be removed from my credit card until the order ships, CookStore refused, citing that they process payments immediately after purchase to reduce fraud charges. This left me feeling frustrated and stuck, as I was unable to get a refund or even a timeline for when my order would be shipped.

Although CookStore has a banner on their website assuring customers that they are fully functional and shipping during Covid, my experience suggests otherwise. All the emails I received from them pointed to the Covid crisis as a factor in the delay, but I wish they had been clearer about this information before I placed my order, so I could have made an informed decision about whether or not to proceed.

Overall, I am disappointed with my experience with CookStore, and will likely be initiating a chargeback through my credit card company if I am unable to cancel my order soon.
Disappointing Experience with CookStore.ca - Unreliable Customer Service & Lack of Transparency
CookStore.ca might not be the best option for those looking for excellent customer service. I recently had a less than satisfactory experience while trying to buy a coffee machine from them. Initially, the website showed that the item was in stock and ready to be shipped. Unfortunately, after placing my order, I was informed that the item was not available. Moreover, the website wasn't taking phone calls due to COVID-19 restrictions. So, I was left with the only option to communicate through email. After sending an email inquiring about when my order would ship, I received a response stating that there were delays due to current circumstances. Not wanting to wait any longer, I decided to cancel the order and seek the item elsewhere. However, to my surprise, they refused to cancel the order or refund me, even after I indicated that I no longer wanted the item shipped.

The lack of transparency, inconsistency, and lack of empathy I experienced with the representatives at CookStore.ca left me feeling extremely disappointed. Their excuses were unrealistic, and even after requesting a call, there was no follow-up. While there was no malice behind my order, I cannot recommend CookStore.ca to anyone in good conscience. If you are looking for trustworthy and reliable service, your best bet is to look elsewhere.
Unreliable Shipping and Poor Customer Service: My Review of CookStore
As someone who is always on the lookout for good deals online, I was drawn to CookStore due to their great selection and reasonable prices. However, my experience with this company was not a positive one, and I would strongly advise Canadian shoppers to think twice before placing an order with them.

My problems began soon after I placed my order in June. Despite waiting for some time, I received no communication from CookStore about the status of my order. I was left in the dark, wondering what was going on. In today's fast-paced world of e-commerce, I expect swift shipping and prompt updates on any issues that may arise. Sadly, I received neither from this company.

After contacting CookStore repeatedly to inquire about the status of my order, I was eventually offered a replacement product since the original item was still out of stock. While I appreciated the response, I was disappointed to experience further delays in shipping. I had hoped to receive my replacement product within 5-9 days, but it ended up taking much longer. I was so frustrated by the delays that I agreed to return the wrong item that they sent me - just so I could make progress with my order.

Unfortunately, it took several more weeks before my order was finally sorted out. The staff at CookStore seemed unable to provide reliable updates or communicate effectively about what was going on. What was supposed to be a simple and straightforward order turned into a major hassle, and I was not impressed by the company's lack of professionalism or customer service skills.

To add insult to injury, I was promised a bonus item as compensation for my troubles, but it never arrived. At this point, I had had enough. I simply requested a refund, which I was eventually granted, but only after three months of chasing up my order and enduring unnecessary stress.

Given my experience, I would strongly urge others to avoid CookStore and look elsewhere for their kitchenware needs. This company clearly has some serious issues when it comes to communication and fulfilling customer orders in a timely manner. It's unfortunate to see a Canadian retailer fall so short in these areas, but the truth is that there are plenty of other options out there with better customer service and more reliable shipping.
Collect Your Trust Badge
Be recognized for outstanding customer service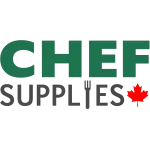 CookStore

contacts
We are here to help
19 years' experience in successful complaint resolution
Each complaint is handled individually by highly qualified experts
Honest and unbiased reviews
Last but not least, all our services are absolutely free