TriMet / Tri-County Metropolitan Transportation District Of Oregon complaints
49
TriMet / Tri-County Metropolitan Transportation District Of Oregon
-
Bus not pulling close to curb
Hello, I fell getting off of bus 33 about 4 weeks ago on May 20th,2022.

The bus driver didn't pull close to the curb so when I was getting off of the bus I ended up falling and hitting my left knee hard against the cement along the sidewalk, didn't even get off bus to ask if I was okay. Only one gentleman who was waiting to get on the bus came over and helped me up.

My knee has been hurting, etc. since that day.
TriMet / Tri-County Metropolitan Transportation District Of Oregon
-
Reckless Driver
Tri met bus #3413. 0645 on 1/19/21.
Traveling I205 NB to I84 EB.
I was driving a loaded 8 axle semi NB in the right lane when bus 3413 passed me in the center lane then cut me off, squeezing between me and the car in front of me in order to take the I84 exit. Leaving me blind to the traffic in front of me.
Those of us in the transportation industry are expected to be professionals and drive safer than the growing number of reckless car drivers. This driver needs to slow down and not put other drivers at risk.
TriMet / Tri-County Metropolitan Transportation District Of Oregon
-
Construction
Your transit project that he's going down to division is going to affect my business so badly and several others that I could possibly in the time of Covid and the stress of trying to keep ourselves open close us down. Taking away all our parking and our bike racks is unbelievable and Soulless can't even believe this didn't get Postponed during this time of extreme hardship. I am saddened and harmed and hurt
TriMet / Tri-County Metropolitan Transportation District Of Oregon
-
Bus driver
While riding the 77 bus, east bound, (at around 6:30pm) I witnessed the driver take a left turn onto NE 9th ave from NE Multnomah Blvd through a cross walk and directly at a pedestrian. The walk signal was activated in the pedestrian's favor. This was unnecessary and aggressive behavior! It was totally uncalled for! We trust our city bus drivers to have our safety in mind, yet this driver seemed belligerent; I'm sorely disappointed! Bus # 3610 / 7735
TriMet / Tri-County Metropolitan Transportation District Of Oregon
-
Unsafe practice of parking in traffic lane
10-2-19, 5:30 pm
Eastbound lane on Powell Blvd, Gresham OR
At 182nd/Highland intersection there is a bus stop in front of McDonalds, eastbound Powell. Bus was stopped to let off passengers, remained stopped and put on 4way flashers. 3 vehicles were 'trapped' behind the bus. Over 20 cars went by the bus in the left lane, coming from 3 sources: eastbound Powell, cars turning eastbound from Highland, cars turning from 182nd with the turn light, before we were able to move. In order to get free of the bus and change lanes to go around it, the 3 vehicles were in extreme danger of colliding with oncoming traffic from the 3 sources. This was rush hour traffic and very heavy traffic.

Buses should not be allowed to stop there to run out scheduled time; especially as there is a turn out within 500 feet by the entrance to Walmart where the bus stop used to be.
TriMet / Tri-County Metropolitan Transportation District Of Oregon
-
Trimet utility driver
At 12:32 am on July 1, 2019 I was terrorized by a trimet utility driver in his truck. I was in my car on Interstate ave at the Moda center slowed down looking for my passenger when a speeding utility truck aggressively came up behind me honking and flashing his brights. I waved for him to go around, bit he continued his aggressive behavior, revving his engine and lurching forward as if to hit me, coming within and inch of my bumper. So I stopped my car. He then went around me and stopped, when I started to go, he slammed on his brakes repeatedly and flashed some bright white lights that were facing backward... he the started to move forward but slammed his brakes on again. Waiting for the light to turn red, then ran the red light leaving me at the light.
I was terrified. I'm a 56 year old single woman driving at 1230 at night, not another car or person in sight. He had all the room in the world to just go around me but instead intentionally bullied and terrorized me.
Unfortunately I was too traumatized to get a vehicle number, but I very clearly saw trimet on the side
TriMet / Tri-County Metropolitan Transportation District Of Oregon
-
Bus stop #13946 line 74
There is at least one disgusting homeless bum, a skinny (Caucasian?) Grey haired male, who has locked his TWO battered, nasty shopping carts TO THE BUS STOP POST! There's a (Caucasian?) Old woman who locks a wheelchair! To a streetlight pole less than 40 yards North of the stop and was locking it to the bus stop post until a little over two weeks or so ago when This filthy bum began "living" at stop #13946 on the 74 line on ne162nd going south at ne halsey st. He has literally LOCKED his TWO shopping carts to the bus stop pole, stands there at all hours, sleeps right there on the street!, He LEAVES and has his carts of garbage locked there while he's gone so he can return "home" to the pole & his "squat" will still be there! There HAS to be something Trimet will do about this! Decent, law abiding citizens who either must ride out of necessity, have no other means of transport or ride for environmental or any other reasons pay to ride but also must wait, sometimes for a long time. These decent, paying, law abiding citizens (I'm only considering those who actually are all those things, which isn't majority) are paying to stand in filth/dangerously near to these glazed eyed, filthy, urine and BO scented diseased beggars and their stench ridden carts! If Trimet won't / can't do anything who can?! Broom this scourge OFF my (once nice until YOUR NEW bus line, & the wave of africans, somali, homeless, low income apartments, prostitutes, ) street! What has happened to portland?! My neighborhood was idyllic 4-5 short years ago, now?! It's a sewer!
TriMet / Tri-County Metropolitan Transportation District Of Oregon
-
Bus driver route 48
My daughter was riding bus number 46 today 05/21/2019. She got off on Cornell and 25th in Hillsboro to transfer to bus number 48 route Sunset TC at 4:22pm when she arrived the bus was stopped she went to proceed to the doors driver closed the doors in her face she then tapped on the doors for driver to let her in, he left without letting her on the bus my daughter waited for me to pick her up as she was now late for work ! She is 17 years old I can't imagine this happening to our elderly or disabled population. Someone needs to address this inappropriate behavior! I would like this driver to receive a warning and training on serving the community in a dignified manner.
TriMet / Tri-County Metropolitan Transportation District Of Oregon
-
Max blue line to hillsboro 11:50 am
A black male with gray and black short curly hair, and beard entered the train and demanded we move us or our property as he said, "I'm trying to sit here". We were trying to be as nice as possible but he grabbed our property and began to remove it from the train.in the scuffle my girlfriend/business partner was injured due to his violent reaction. She fell during the scoffel and heart her finger, ankle, and knee. We saw no security personnel anywhere to help us. We have been trying to run our business without a car in order to be a more green service. This is not our first bad experience, but our first complaint. After a few months of overpriced, unsafe, unsanitary, untimely, and uncomfortable rides I am realizing that trimet cannot be counted on, nor do they care about customer safety and satisfaction.
TriMet / Tri-County Metropolitan Transportation District Of Oregon
-
Overcharged
I am 17 and tried to buy a youth pass, the bus driver aggressively asked for my student ID and when I didn't have one to show him he said "you must be a dropout the adult price is 2.50 for 2.5 hours" I am currently enrolled in Rosemary Anderson High School where we do not get ID's. I do not have money so I had to scrounge around for change to get a day pass for a youth, which I did not receive instead was overcharged for an adult pass and now cannot get back home today. Bus ID was 1535
TriMet / Tri-County Metropolitan Transportation District Of Oregon
-
Max trains
I just would like to request the cleaning of the Max train all lines. I get bitten by fleas, last week it was a spider and now little red bugs (chiggers) I also see lots of trash and food leftovers tucked between seats, heaters, and along window areas. Seats have been torn away from frames and torn vinyl seat covers. I feel the trains need to be deep cleaned atless once a month. We have a great public transportation system, but you need to clean these trains

Thanks
TriMet / Tri-County Metropolitan Transportation District Of Oregon
-
The #4 bus almost smoshed me dead, 4.40 pm on june 16th, at williams and fremont
4.40 pm this afternoon, I was riding down Williams. It's a one way street with the bike lane on the left. I was about to continue through the intersection at Fremont heading towards Killingsworth, with a green light. The number 4 bus came up from behind me, then, alongside me ... and started moving in the the left turn lane ... which is also the bike line, and right where I was. I hit my breaks, thought no [censored] way is driver not going to see me. He continued to cut (not in front of me, but) right where I was in a bike lane IN A GREEN BOX, which was happenstance, but I was super visible. He never saw me, would have merged right into me if I hadn't hit my breaks and moves to the left. Dangerous, and scary as [censored].
This review was chosen algorithmically as the most valued customer feedback.
This afternoon upon returning from school to the Gateway transit center via the MAX green line, I was put in fear of my physical safety by a Trimet employee patroling the parking lot. While walking to my car the employee stopped his vehicle to start asking me where I was going. I was in a parking lot carrying keys clearly going to my car. I did nothing to...
Read full review of TriMet / Tri-County Metropolitan Transportation District Of Oregon
TriMet / Tri-County Metropolitan Transportation District Of Oregon
-
Biased and unprofessional service
On Monday night, May 7th I was returning home from work on the 72 bus line. I had stopped to get something to eat and got on the bus 72 going northbound. I paid my fare. A homeless woman, extremely obese, got on the bus without paying. I observed this as I was sitting in the seat closest to the bus driver. The obese homeless woman slammed herself into a seat facing mine, put a foot up on the seat facing me and then began to kick out at me. Talking about sending us back and just ranting as the mentally unsound do. Her demeanor caused me so much concern that I began to tape her behavior. She reached across the isle and tried to grab my cell phone saying don't do that, I am not doing anything. She continued yelling at me and I kept on ignoring her, until finally she reached across the aisle and tried to grab the cell phone that is when I told her that she had better not start anything with me. The bus driver told me to get off the bus at Powell and 82nd. That is a very rough area. I am elderly and well dressed in a new blue dress and new designer shoes. I was carrying a shopping cart containing my manual, my knife samples, my tablet and 2 smart phones and a flip phone. I had $300 in cash plus smaller bills and change. I had all of my work equipment, the manual and other things in that shopping cart which were very heavy so I began to use a shopping cart to move them around. I got off the bus when the bus driver told me too in case there was an altercation. I would have lost a lot of money, my new dress and shoes and purse would have been stolen. I had a Neiman Marcus wallet in that Tommy Hilfiger purse. Also my id's, my debit cards and miscellaneous information about myself. I was told to get off the bus because of some homeless women. A second woman joined in and complained that I was taping them and they had done nothing. But because of their criminal behavior these two were trying to hide their behavior and my taping them was documenting their criminal behavior. I realize that these homeless people have mental problems but I was put in a situation not of my making and put into a serious dangerous situation that could have resulted in my being seriously injured Or killed. I was on that bus returning from my job at Cutco. I am not a homeless vagrant and a parasite on society. If I, at 67 can get a job, so can these people. I am more concerned with the way I was treated by your bus driver.
A second serious incident occurred yesterday, Sunday May 13th at about 1:11. The female bus driver was behaving in a racially discriminatory manner with a prejudice towards non whites. It was very hot yesterday and I observed her driving by a negro man in a wheel chair. Then another negro at a bus stop. Then two young negro men got on the bus and she began to insult them and was disrespectful towards them.she was the aggressor not the two negro men. She used a lot of racial insults and after they paid told them to get off the bus. A young Caucasian man with red or maybe light brown hair leapt at these two men and start a fist fight near where I was sitting in the row by the exit door. The fight spilled into the street and into traffic. I got up and exited the bus through the front door. That bus driver, by her words and unprofessional conduct put me in harm's way. This is causing me extreme emotional upset. I do not drive and need to take the bus to go about my daily business. To go to work, to go to the supermarket. To just live. It is truly distressing that your bus drivers are so unprofessional and bring their personal biases to their work with them. Maybe some customer service training and training in How to handle the public and sensitivity to the needs of people they are transporting May be something to consider. Also try to teach them how to de-escalate a dangerous situation instead of igniting it even further with their words and actions. When you deal with the public you should know how to deal with the public in a professional manner. Please review the behavior of your drivers. It just might save a life. I believe I live in a civilized society. I would like to experience civilized treatment by Trime t bus drivers. Thank you for your attention to my complaint in advance and I hope that something can be done to improve delivery of service
Yours truly
Ingrid Naraine
This review was chosen algorithmically as the most valued customer feedback.
I work at a gym and I have an older lady who comes here nearly every day. She tells me almost daily about the drivers either showing up an hour late or 20 minutes early. She is a very sweet, older woman and I really do not appreciate seeing attitude from the drivers when she isn't ready and they're SO early. She has a prosthetic leg and gets around kind of...
Read full review of TriMet / Tri-County Metropolitan Transportation District Of Oregon
TriMet / Tri-County Metropolitan Transportation District Of Oregon
-
Dangerous driving performance bus driver
Wed March 28
Bus 3415
Route 82
The driver was a female African American

I was driving N on Highland Drive approaching a green light at intersection of Pleasantview in Gresham.

Bus driver ran HER red light turning N onto Highland Drive in front of me.
I slammed on my breaks. The car behind me did the same.

I was watching her as she approached the light. She never turned to look South nor did she stop the bus.

Although there was no physical accident I have suffered a neck strain.

She should not be behind the wheel of that bus driving so carelessly for other vehicles and basic traffic laws.
This review was chosen algorithmically as the most valued customer feedback.
At 9pm on 3-15-18 tri met bus (57 to forest Grove) bus #3650 bus driver was not only talking on the telephone multiple times while it's dark, & raining out, she was driving recklessly while swerving making multiple passengers fearful of their lives. On a few different occasions driver was driving with one hand and coming up behind vehicles extremely close
Read full review of TriMet / Tri-County Metropolitan Transportation District Of Oregon
TriMet / Tri-County Metropolitan Transportation District Of Oregon
-
trimet bus driver id number 3308
Time of incident: 4:35 pm Thursday 3/15/2018

Driver let my girlfriend and I on the bus at the 46th and Woodstock stop. While stopped at the 45th and Harney stop we were harassed by a homeless woman on sitting across from us, we asked to bus driver to tell her to stop and instead he told us to get off, claiming we couldn't have the 5 gallon propane tank we were carring the whole time, claiming it was against the law, which it is not and is said nowhere on the bus or on the tri met website. He refused to give us any written proof of said law and instead started to argue with us. When we asked for a refund for our trouble we were refused and instead he offered us his own money out of his wallet, which is crazy, and we refused. Not only did he allow us on with the propane, he took our money for the tickets and said nothing the whole time until we complained. He also allowed a non-service animal on the bus. This bus driver should be reprimanded for his unlawful and unethical treatment of us and other fair paying bus riders. He refused to give his name, bus he was a short Hispanic man with dark short hair and drove the 75 to Miluakie during the afternoon.
TriMet / Tri-County Metropolitan Transportation District Of Oregon
-
dangerous drivers
This morning, I was driving in Portland and almost got in to many car crash with Trimet buses. The first one was the Trimet bus that the driver seemed to not know which was left and which was right. He/she signed left but turned the bus wheel to right lane (which I was on the right lane and noticed the signal since the signal still on when the bus already got on my lane). And again it happened to the car on the left lane, when the Trimet bus driver changed lane to left again while signaling right.
Second Trimet bus I almost got hit on was the driver did not signal to get back on the lane after he/she picked up customers.
Third Trimet bus happened similar driving method as the first Trimet bus I mentioned above. I was on the left lane, approched the intersection, then suddenly the Trimet bus on the right lane (only half ofthe bus over my car, therefore I did notice the bus was on the right lane) turned the head approaching to my left lane (yes, half of my lane). I startled, and had to brake my car all the time.
There were more, at least 2 more happened the same, unreasonable signaling and even not signal.
So dangerous on the road. I do understand the law that other vehicles must yield public transportation, though, public transportation also must follow the safety driving law. I was with my cousins 5, 7 years old on the car, and we got almost injury if the car crash happen.
Do understand they have to be on time to pick up their customers, though 1 second they could make someone die with their unprofessional driving.
TriMet / Tri-County Metropolitan Transportation District Of Oregon
-
bad customer service
I was at Dekum and 33rd, stop ID is, 7370 I was there at 9:28 pm 3/12/18 as the driver approached I stood on the curb as to make myself visible, just as the bus pulled up I bent over to toss my cigarette and the driver just drives off. I take Trimet everyday to work and coming back I don't appreciate that. I will make sure to spread around how rude some of your drivers are considering they make $40, 000 a year there is no excuse. I want to be reimbursed for the day and would like that [censor] whoever it was talked to, better yet suspended.
We are here to help
16 years' experience in successful complaint resolution
Each complaint is handled individually by highly qualified experts
Honest and unbiased reviews
Last but not least, all our services are absolutely free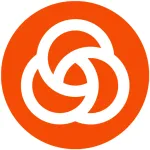 TriMet / Tri-County Metropolitan Transportation District Of Oregon contacts