TopEssayWriting complaints
4
Newest TopEssayWriting reviews & complaints
Scammer stay away
Scammer stayaway, lease do not ever use topessaywriting. Do not trust the reviews here. Please do not fall into the trap as I did. I almost got expelled from my university and almost had my life ruined because I used this service. My writer plagiarized from almost 10+ sources, most of them being scholarly sources. I cannot, and I don't even want to, imagine what would have happened if I just submitted my paper without triple checking for plagiarism. It is my fault of course for using this service instead of just writing my own, but it is just ridiculous how this service says they produce original content — placing many students at risk for getting caught for plagiarism, which would have repercussions that could last for a lifetime. I can't believe I wasted over a hundred dollars on this service just to receive an entirely plagiarized paper.
powerpoint presentation
I paid over $550 for a powerpoint presentation with a deadline of 5/8... Topessaywriting continued to bombard me with requests for me for extensions and the final product was horrible! I called and wanted my money back and was basically given the run around (after I had already given them 2 extra days). I spoke to Monica Brooks who stated I would receive a reimbursement and one of their "best writers" would have me a draft by 5/12 and the completed presentation by 330 on 5/13. It is now 7pm on 5/13 and I have NOTHING! Support will not answer the phone or email. The writer is now ignoring my messages even though I explained I need it now because it is due today! Horrible company... I don't know how they possibly receive good ratings. I am going to fail my class.
Scam, claim to use uk writers, lies, poor quality not master's level paper
I stupidly gave this company 4 papers almost at the same time, spending a lot of money. The most expensive one was the most important, and I ended up receiving zero refund and a disgraceful paper, as well as encountering a rude and obnoxious service. I'm going to put the paper up here online so everyone can see the crappy work they produce.

I had paid for 3, 000 words at MASTERS level (extra) to be done by a UK writer (10% extra) in 14 days, the maximum amount of time possible. The topic was Is US Middle Eastern foreign policy a failure since 9/11.

The writer wrote about terrorism, US invading the Middle East, the cold war, the types of people living in the Middle East, about 9/11. NEVER ABOUT POLICY. The structure was bizarre. One minute on the cold war, the next on terrorism with no transitions whatsoever. Suffice to say I was not pleased. I had asked for a draft or whatever was completed after 7 days because it said it was 50% completed. I read the work, which was 6 pages of schizophrenic ramblings and rejected it, but the final copy had changed absolutely nothing. It instead wrote a bunch of additional pages, following the same nonsense.

Topessaywriting's service has a QAD (Quality assurance department) that supposedly checks the paper. They argued to me that it does fulfil my original requirements and never offered more than a 20% refund until I escalated the problem to PayPal. Firstly, QAD has no known qualifications to judge if a paper is actually good. We don't know if they're PhD grads or high schoolers, which judging by their ruling, they might be. Secondly, the topic was specific. If you don't know the difference between the actual POLICY and US actions, you can't judge if the paper is right or wrong.

As for the structure, they claim I didn't provide enough information about what I wanted. Well, I wanted and expected as any masters student would, to have the structure...structured! I was available the entire 14 days, I in fact wrote to the writer and he didn't write back. No one ever came and asked me, and when I rejected it at 50%, it was still exactly the same, after I had given the structure. Why would I pay a service to write masters level, if i'm going to do all the work for the paper anyway?

From the previous 2 papers that had time to be rewritten, I had learned my lesson. No matter how much time you give them for rewrites, the quality doesn't get any better. I just wanted my money back and to be done with the entire ordeal with the company. They refused to give me a full refund even though I had categorically proven it was a useless paper.

Because I asked for refunds on all the papers because they were all disgusting, they started accusing me of fraud.

Imagine! A company accusing a customer of fraud because they involved PayPal.

Don't use this company. Just save your money, find a better writing service or do the work yourself.
Is TopEssayWriting legit?
TopEssayWriting earns 69% level of Trustworthiness
SAFETY NOTICE: Complaints Board has determined that TopEssayWriting has a very good credibility, and is mostly trustworthy with minor reservations, with a legitimacy rating that is more or less around 69%.
Topessaywriting.org has a valid SSL certificate, which indicates that the website is secure and trustworthy. Look for the padlock icon in the browser and the "https" prefix in the URL to confirm that the website is using SSL.
Our scan shows TopEssayWriting website is free from malware and phishing activities, which are types of online threats that can include viruses, worms, Trojan horses, ransomware, and other malicious code, as social engineering tactics used to trick users into sharing their personal information.
Topessaywriting.org has been deemed safe to visit, as it is protected by a cloud-based cybersecurity solution that uses the Domain Name System (DNS) to help protect networks from online threats.
Topessaywriting.org you are considering visiting, which is associated with TopEssayWriting, is very old. Longevity often suggests that a website has consistently provided valuable content, products, or services over the years and has maintained a stable user base and a sustained online presence. This could be an indication of a very positive reputation.
Several positive reviews for TopEssayWriting have been found on various review sites. While this may be a good sign, it is important to approach these reviews with caution and consider the possibility of fake or biased reviews.
TopEssayWriting website is deemed to be popular and indicating that it receives a high volume of traffic. It is important to be cautious when using a highly trafficked website, as it may be a target for cybercriminals looking to exploit vulnerabilities or steal personal information.
This website offers payment methods that provide the option for customers to get their money back, which could be a positive indicator of the company's commitment to customer satisfaction.
However ComplaintsBoard has detected that:
TopEssayWriting protects their ownership data, a common and legal practice. However, from our perspective, this lack of transparency can impede trust and accountability, which are essential for establishing a credible and respected business entity.
Complaints Board has received reports that the website may be a possible fraud. To protect yourself, consider using a different website. If you find that the website is indeed fraudulent, report them to us, to help protect other consumers.
We conducted a search on social media and found several negative reviews related to TopEssayWriting. These reviews may indicate issues with the company's products, services, or customer support. It is important to thoroughly research the company and its offerings before making any purchases to avoid any potential risks.
Our Conclusive Verdict: TopEssayWriting is generally a safe and reliable company to do business with. However, we advise that you exercise caution and thoroughly read all complaints and reviews before providing personal or financial details.
Provided horrible essay. A lot of mistakes
OMG. The website www.topessaywriting.org is horrible and not recommended. I ordered essay from them, but they provided the result after 10 days and it was full of grammar mistakes. I was shocked, 'coz I wasted rather high sum for the services. They are liars and scammers, so be careful and better avoid them.
Collect Your Trust Badge
Be recognized for outstanding customer service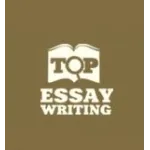 TopEssayWriting

contacts
We are here to help
19 years' experience in successful complaint resolution
Each complaint is handled individually by highly qualified experts
Honest and unbiased reviews
Last but not least, all our services are absolutely free