TapJoy
-
missing diamonds
As I was playing Wheel of Fortune, I was low on diamonds and decided to download the game Lords Mobile to get 400 diamonds on Saturday October 28, 2017. I reach out to WOF as they stated it would take a couple of days, so I reached out the them on 11/2/2017 in which the advised me then to reach to out Tapjoy. I sent Tapjoy a message on 11/3/2017 in which they requested a screenshot of Lords Mobile on my device which I did the same day. Their website stated after receiving the screen shot it will take 5 business days. Monday will by the 6th business day and I don't even know if they have even received my screenshot.
TapJoy
-
not receiving promised rewards
I completed an offer for a game Covet Fashion through your platform TapJoy and I haven't been rewarded. I have the TapJoy app and I have repeatedly tried to validate my email and it never sends me the validation code! The offer I completed isn't showing up in my missing diamonds drop down box. I have all valid proof of completing the offer. Help!
This review was chosen algorithmically as the most valued customer feedback.
Rewards for Design Home Complete upgrading Final Fantasy Citadel to level 10 within 7 days. This reward was 58K+ Since the value of these diamonds would have worth about $35-40, I spent $5 in the Final Fantasy app to make sure I finished in time. They asked for screenshots, which I provided. They claimed the advertiser denied my claim saying I did not have...
Read full review of TapJoy
TapJoy
-
not getting my rewards after completing mission
I played so many games but not get a single rewards in which few of games screenshot I have. I completed offer by WWECHAMPIONS game. Talking totally screw me off. Talking your customer service is totally [censor]. I just give your company 1* on playstore. If you piss me more. I definitely put this on YouTube to show how bs your customer service which even not reply of their customer.
TapJoy
-
home design app
I am being scammed. The site misleading and there is absolutely NO customer service. This site is full of glitches at the expense of the customer. People are spending money only to find out after you can't get or use the product you purchased. Then there is no customer service to respond. Isn't that stealing? I want all of my money back that I have paid since my very first purchase.
This review was chosen algorithmically as the most valued customer feedback.
Hi I got offer on aplications find asimov and its lord mobile to upgrade castle to level 11 i finished that but never get credits then i wait and then I send report and screenshots but never get answer and my credits my mail is [email protected] I send 3 mails but without succes becausebi never get answer or any credits please help me with this
Read full review of TapJoy
This review was chosen algorithmically as the most valued customer feedback.
I completed the requirement for gems by downloading and upgrading my stronghold in Game of War, but I have bit yet received my gems. I submitted the request to resolve my issue a few days before 25th October. The first communication I received about the issue was on 25th October stating that my issue was resolved because they had not heard from me in 72...
Read full review of TapJoy
TapJoy
-
not delivering on their promises.
Many who play games on Android/iPhone know that TapJoy is partnered with quite a few of them. The idea is that you may choose to either watch videos, or complete partner offers to earn in-game rewards such as gold, credits, etc.

On a number of occasions I have completed partner offers, and not received the promised rewards in the time in which they claim most of their rewards are dispatched. They offer no social media recourse, or possibility of actually speaking with someone. When you call their customer service centre, they give you the same rubbish instructions to seek resolution through the in-app options. This company seems to be totally unaccountable, and I have stopped playing some games that I used to enjoy, simply because of the lack of conscientious and timely support.

Weeks ago, I completed an offer in the Walking Dead: Road to Survival game. I was to receive 177 coins, and after receiving their automated response in which they ask various questions about whether I was required to download another app, et al, I responded, including in my email response a screenshot of my completed objective. Alas, to no avail. At the time of writing this, I have still neither received a response, nor the rewards promised. Since then, I have completed other offers, and it is the same disrespectful unresponsiveness that I have experienced.
This review was chosen algorithmically as the most valued customer feedback.
I have completed 2 free cash requests for wwe champions. I have not yet received my cash even thought I have already sent a request via email with proof that I have signed into the request that was need I am owed over 2000 cash for the game now and it has been at least 7 days that I originally completed the requests. I will be telling everyone that I know...
Read full review of TapJoy
TapJoy
-
missed point for earn point from legacy of discord game for shall we get: we the girls offer
Hi mr/ms,

I want complain about my point, i'm earn point from shall we get: we the girls app offer to get some point more.. But my point not increased after complete offer about reach level 5, reach level 10 and reach level 20 in legacy of discord. I'm really disappointed cause my point missed 3 times. I would like you to help and check it soon, thanks.
TapJoy
-
home design diamonds
Hello -
I have no received my diamonds for;

1: getting to level 12 on Food Street
2:getting to level 10 on final fantasy
3: getting to level 20 on legendary - Game of Heros

These offers are no on the missing diamonds feature. I have screen shots of all these results. I have done many offers in the past and it has worked perfectly. However, this is a been a great upset to me. Please respond as soon as you see this before I make a formal complaint.

Let me know,

[email protected]
This review was chosen algorithmically as the most valued customer feedback.
I've completed 2 offers that I haven't received rewards for, Hulu subscription and Gillette purchase. My user Id user name is vtforme1103294. I have screenshots of both offers being completed as well as credit card charges to show for it. Please promptly credit my account. Thank you for your help in this matter. I understand that things get overlooked, however I thought that a clear purchase would immediately be credited.
Read full review of TapJoy
TapJoy
-
currency reward for the walking dead road to survival
I signed up to receive a currency reward for the game in the title. I needed to reach level 10 of mobile strike, which took about 10 hours- I have never received my currency reward and they will not answer my support requests. This happens all the time, you have to follow up and then if they respond, they say it was rewarded but that's not true. The case is then closed and no response from them moving forward
TapJoy
-
downloaded and played the lord's game all the way to the level they requested
I have done my end of the bargain and they still have yet to do the diamonds for several things I have done I contact them I submit tickets they ignore me they don't respond and still nothing they have the worst customer service around they are a scam they have you go on to these types and give out your information so they can stalk you and they still don't pay out their ridiculous
This review was chosen algorithmically as the most valued customer feedback.
These are challenges I completed in the past 36 hours, and have received no diamonds *U. S. presidents quiz - completed quiz, shared on favebook, no diamonds *Final chronicle - downloaded game, completed tutorial-no diamonds *Big fish casino - downloaded game, reached level 7, played through level 8-no diamonds *Bingo surfer - downloaded game, ran game -...
Read full review of TapJoy
TapJoy
-
not receiving coins after multiple attempts to contact support
Hi, I do offers ingame from The Walking Dead, Road To Survival. The past few months, everytime I've not received coins for doing an offer I contact tapjoy through the missing coins link in game, submit my request and wait for them to reply. I then get an email back saying it's been received and to reply answering the questions they've forwarded, which I do immediately. 3 days later I receive another email saying my case is closed because I haven't responded, so I respond again saying that my issue is not resolved and I have replied and I get nothing. I have done this 3 or 4 times and it's the same every time, so I contact general customer support to be told they can't help me and I need to lodge a missing coins request.. which is what I'm having issues with in the first place! This is driving me insane.
This review was chosen algorithmically as the most valued customer feedback.
I've completed many offers for diamonds of which many charges my accounts that I have yet to receive any reawards for. You all are full of [censor] I want my diamonds or my money back. This is ridiculous and not right. I'm talking to an attorney about this matter because it's faults advertisement and scam to get people information. You all keep...
Read full review of TapJoy
TapJoy
-
final fantasy xv
Hi
I was playing in the game final fantasy XV to level 10 in less 7 days as you said for to have reward of 533 gold for the game " shot virus " and don' t received the reward of those 533 gold, impossible reclaime it in " missing gold ?" Because the name of this game don't appears in the list for reclam the reward. I have screen shot about my action to level 10 to affirm it. Thank you for help me
TapJoy
-
missing diamonds
I did not receive diamonds for first time purchasing Gillette on Demand. There was not an offer for that on the scroll to submit through the website. It was 49496 diamonds that I did not receive.

I also subscribed my email to Tablespoon. Should have had 727 diamonds but did not get them.

Again, that specific purchase was not an offer on the scroll when submitting missing diamonds.
Missing diamonds for Gillette on demand 49496 diamonds and missing 727 diamonds for signing up with Tablespoon
This review was chosen algorithmically as the most valued customer feedback.
I reported 1200 gem fragments that never got rewarded for finishing the FFXV A New Empire Amazon offer. I even said in the description that the seleCT the offer option kept auto-choosing homescapes, so they knew that. But all I got was a message saying I gotten 48 fragments for homescape, like my description was unread. And it's bull! I have a level 12 citadel on the game, it's been an hour and never got a reward!
Read full review of TapJoy
We are here to help
16 years' experience in successful complaint resolution
Each complaint is handled individually by highly qualified experts
Honest and unbiased reviews
Last but not least, all our services are absolutely free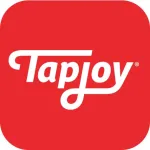 TapJoy contacts