TapJoy
-
So-called "rewards" service
So they offer a reward on Daily Themed Crosswords but then require us to jump through hoops to claim it. I've created a ticket with them and sent all the screenshots necessary but then they claim that their system cannot determine if this is the first time installing the app, what is the point of offering the reward then? Worst service ever and I'd not recommend any gamedevs using them!
TapJoy
-
Offerwall
The offerwall is for players to earn diamonds for Design Home in order to play the game. When you purchase an offer such as Oil of Olay and many others you follow their instructions, pay and the diamonds should be deposited in your account in less than a minute. I have had to wait for 5 days for 4 purchases and I have 2 from today that I did not get the diamonds I was owed. I have had to go back and forth with their support to get the diamonds but it took forever, it's a time waster and I don't have the time. I am not the only one who has problems with this. They need to get it together. I give them 0 stars!
Desired outcome: I want what I paid for.
TapJoy
-
Ban without saying anything...scam, liars, fake.
One month ago...I'm using vpn to get a zem on zepeto, I did all the surveys but I got nothing and they just say that my account got banned, helloo? I can accept it but give me my 100 zem that I supposed to receive after many apps I downloaded just for your survey.

Do you think you can just leave my zem like that? I work hard to get that you didn't give it like you should, this is very disappointing.
Desired outcome: Please, I want to receive my 100 zem on my zepeto, I'm begging youuuuu I really want a zem!!!
This review was chosen algorithmically as the most valued customer feedback.
I completed offers to the letter of instructions given and was rewarded as promised. Tapjoy claims they are not responsible, however after contacting the sponsors, I was told tapjoy is solely responsible for paying out rewards. Runaround I think…. After contacting tapjoy and being given a rubber stamp reply…. I discovered I was banned. No reason was given...
Read full review
This review was chosen algorithmically as the most valued customer feedback.
I enjoy playing the slots, but not with ' real' money, as don't have much! So - obviously when I learn about a way to get 'free coins' without hacking or cheating etc, its great. So I came across tapjoy - do a survey, get rewarded with some coins - sounds legit. Try it once or twice, all ok. Then the trouble starts. I've been dismissed from over 100 survey...
Read full review
TapJoy
-
No tokens awarded
I used to be a big tapjoy supporter, I did a lot of their offers in games, so much so that a couple months ago they decided not to reward me becaise they did not have info I had reached the goal. I gave them proof and after a few days of exchanging messages the technician (and a few negative reviews) gave me a "one time reward" for me being a good member of tap joys community.

After that, when I try to make any game from the offer wall, nothing works and support always goes the same way : " we could not verify it is the 1st time you installed the game "

I suspect they placed me in some kind of blacklist for insisting in being given my reward previously.

So, I started to record the screen in video. 1st the offer wall, clicking offer, installing and going to the game profile to show it is indeed a new game.

I was doing the offer for Top eleven : "Earn Multiple Rewards in Slots Royale: 777 Vegas Casino "

And when I reached 1st goal, no credits were awarded (the great big fortune of 1 token). I contacted support, they said they could not verify it was the 1st install, and I sent them the video as proof.

It was 2 days and a half ago. No further answer was sent to me.

This is really unfair and shady...
TapJoy
-
I haven't received my reward
I have complited an offer for a reward in DesignHome but I have not received any rewards. I should have received 1478 diamonds for reaching level 10 and another 1478 diamonds for reaching level 20 in SuperStylist. I sent Tapjoy a request and they said that they have sent me an e-mail but I have never gotten it. I sent a request through Twitter but they keep asking for a case id that is impossible for me to give them. There is no case id to give them.
My id in DesignHome is 110106484 and my player id in SuperStylist is QmxaVkJsRVBWRkFHQ1FZQ1VBcFdEbHBVQXc0QUFWMExCUVpXQ0ZGYVVWST06MDdkMzc3YjFiOA==
TapJoy
-
rewards claim
Filed for missing rewards via the Tapjoy form and received email response asking for documentation of purchase. I replied with screenshots of proof of purchase. Three days later, Tapjoy sent me an email stating I had not responded. Since then I have replied 6 or 7 times using the same emails I initially received. I have heard NOTHING since. Rewards status on Tapjoy offer wall claims I have not responded. p.s. Tapjoy replies are NOT in my spam/junk folder.
Tapjoy not responding to email replies to messages they sent me.
TapJoy
-
Missing diamonds
Tapjoy promised over 6000 diamonds to complete level 50 in solitaire tri peaks. I haven't received them diamonds and they also promised over 11, 000 diamonds if you complete level 70 in the same game, I am past level 80 and I still haven't received any of my diamonds. Every time I email with proof to customer service they say they're working in it. Same generic message
TapJoy
-
Missing diamonds
"Hi, I completed the requirements of the Great gifts. Great deals. Great rewards. offer from the Tapjoy Offer wall in the​ Design Home: House Renovation app. Tapjoy has already credited me with 153, 750 Diamonds on​ November 27th, 2021.​ I did not receive the award. Tapjoy is unable to issue the award a second time. Please re-credit my​ Design Home: House Renovation account with the 153, 750 Diamonds

Tapjoy credited the diamonds but design home stole them from me and refused to given them...
Desired outcome: 153750 Diamonds
I have done the offer TWICE and didn't received the diamonds!
TapJoy
-
Coins from Ads
Hello, I want to report that I am not receiving any coins from watching ads, It is happening with me for past 8 days, My friend yesterday complaint about it but she doesn't get a good solution, I am watching ads but it isn't giving me any type of coins, sometimes it gives me coins the next day and sometimes it gives me Coin very late and sometimes it doesn't give any coins.

I hope you can help me and my friend !
Desired outcome: I want to work ads properly,so that coins can be rewarded
TapJoy
-
Coins from Ads
Actually, I am experiencing this problem from past 7 days, Actually when I watch a add to get 2 coins but it isn't giving me any coins, As usual I can see the ads but it isn't giving me any coins from watching ads unlike earlier were it always gives, I have checked the updates of app and the app is updated, I also deleted the app and reinstalled it again but still the problem is still on.

I hope this helps !
Desired outcome: My desired outcome is I want ads to work properly so that they can give coins.
The complaint has been investigated and resolved to the customer's satisfaction.
TapJoy
-
Not getting the rewards I earned.
Tapjoy is a scam. I met the requirements for an app offer and they refuse to give me the reward sighting the offer was "Expriered" despite the fact the offer page said it was active. I provided evidence showing the offer page stated the offer was active and they ignore it. According to them, it was expired, according to photographic evidence it wasn't. I put a lot of time into their offer and rightfully earned it but they refuse to pay me what I'm owed. False advertising, poor customer service. Probably wont actually give you rewards you earned.
Desired outcome: The rewards i earned.
after submitting another complaint through trust pilot they did finally give me my reward
Resolved
after submitting a complaint with trust pilot they did finally give me my rewards
TapJoy
-
Zepeto Rewards
This has happened more than once already and I can't tell you how annoying it is to be on the receiving end of it. Like seriously, if you guys are really that stingy then don't even bother to put up offers to trick people into downloading lousy games just to waste their time. I'm referring to the fact that after I clicked on an offer on the offer wall and I complete a specific task as stated in the conditions prior to receiving the promised reward, whoever deals with the rewarding job clearly doesn't know what the heck they're doing lmao. STOP telling me that I'm ineligible for the reward when I did EVERYTHING according to what you asked me to, and STOP telling me the game I downloaded isn't affiliated with Tapjoy. I'd rather you come out and admit to me that you just don't want to give the promised rewards to any of us players because you enjoy toying with us lmao. I don't want to hear you guys tell me "we're sorry, due to the fact we can't confirm whether this is your first time downloading this app, you have been deemed ineligible for this reward". If I had a dollar for every time I heard this nonsense, I'd be a freaking millionaire. Also, based on all the other complaints here, it seems you people at Tapjoy have a tendency to sweep people's concerns under the rug. Excuse me but if it weren't for us you wouldn't have a job to do, though I'm not sure if you guys are doing it properly in the first place. Pardon my rudeness, but I'm speaking on behalf of all the others who feel the same as me. Anyway, have a splendid day! Hope this recurring issue gets resolved so Tapjoy can shine brighter and get less complaints in the future!
Desired outcome: Do better (stop mistreating the players who spend their time doing your offers)
TapJoy
-
Btc
I've been emailing these guys I completed the offer over two weeks ago it's went down 3000 satashi since this incompetent team called the offer wall can't get back to me or fix the problem it took me two weeks to complete that's stupid over in Satashi hero and alot of my time I want my bit coin name's caesar Ortiz email is [email protected]
TapJoy
-
Shop Heroes Offerwall (Tapjoy)
I completed an offer for the game 'Shop Heroes' to 'Open 2 Sacred Shards' on
Raid: Shadow Legends' and I have proof that I completed an offer on their wall that took me almost a month and according to them I never installed the application because of some attribution issue. I have video proof but all I could supply was screenshots and I mentioned I could send them a screen recorded video in case something like this happened a second time. They of course ignored it and did the usual "you didn't complete our offer because our system didn't detect the game on your device" which is typical for the big offers because they don't want players to get that much it seems. Please review the video below to show that I am telling the truth regarding this outcome (I had to censor a part of the screen as I got a notification and it showed my email). Thank you!

Tapjoy Case #: 26531244
Tapjoy User ID (Shop Heroes): 6154abd826b220332c7efe7f
Shop Heroes Player ID: eggdinch#96315
Raid Shadow Legends User ID: um101083296 | 97689333
Desired outcome: I would like for Tapjoy to review my screen recording and give me the offered: 17,350 gems on my 'Shop Heroes' account as requested. If you need any information simply ask!
TapJoy
-
Design Home Offers and Free rewards
I just got an email telling me I didn't complete the event in the time given. The event still has 12 more days on it. They don't bother looking at your screen shots or they would have seen that there's still 12 days left on my timer.

These guys are a massive joke. There's even a glitch where I opened up an offer, just opened it, viewed details, didn't even press the earn diamonds button in the app, and the timer on that rewards option started ticking down. I got told "Just go do another offer."

They have poor communication between the games. They're awful with their customer service. People have even lodged complaints with the BBB and nothing.

Here's the response I got after I sent them the request for my rewards with the same screenshots I attached here:

Hello,

Thank you for contacting Tapjoy Customer Service.

It looks like you did not complete the "Earn Multiple Rewards in The Walking Dead: Survivors " offer in Design Home: House Renovation " app in the time frame stated in the instructions, therefore we are unable to reward you for this offer. Please note that in order to be eligible for reward, the time between your click and reward attempt must be within the applicable time frame specified in the offer instructions. You can read more information in our FAQ on this topic.

If you feel that you have received this message in error, please respond to this email. We will get back to you as soon as possible.

Regards,
Tapjoy Reward Help

HA. "Didn't complete in time." You can see for yourselves, there's 12 days left!
Desired outcome: Give us the rewards we are owed.
This review was chosen algorithmically as the most valued customer feedback.
I paid money to get a reward for Chief Almighty. I got no amount of the reward I was given to reach certain levels. I noticed that it was strange that I spent $10 for the growth fund, and I still got no reward, so I decided to contact support about this issue. They decided to tell me they couldn't help me until I gave them the receipt. I showed them my...
Read full review
TapJoy
-
Rewards offers
Tapjoy are not offering the rewards that they promise. Especially ones that require purchase.
I have purchased two offers and waa never awarded the rewards. When I raosed the issue with them and sent the receipt, they refused to offer the rewards and claimed that the receipts are not sufficient .

This is not the first time Tapjpy scams players. Their bad reputation is well known.
Desired outcome: I want my gems paid.
TapJoy
-
Reward diamonds
I placed an order on one of the reward games. It was a double diamonds game. I sent in every single item that showed everything. And they said that it wasn't everything. I showed them where I placed the order, the ticket where I was charged and and the email confirming the order. I need my reward diamonds now! Supreme Clean. These case number that they used were 26291924. The amount of diamonds was 115790 and then that was supposed to be doubled. I want my reward diamonds and I want them now!
We are here to help
16 years' experience in successful complaint resolution
Each complaint is handled individually by highly qualified experts
Honest and unbiased reviews
Last but not least, all our services are absolutely free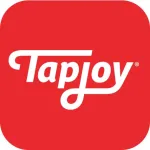 TapJoy contacts