Skyscanner reviews & complaints 401 - 210
Skyscanner complaints
210
The complaint has been investigated and resolved to the customer's satisfaction.
The company has left an official comment on the complaint.
Skyscanner
-
unauthorised credit card charges
I booked a flight with a skyscanner partner called tripsta.
The amount quoted and the amount debited from my card were different by more than 1000zar (South arican rand).
I cancelled my booking with in ten minutes, and was told that the discrepancy was bank charges.
The amount the bank charges is 2.75 percent, no where near the 1000zar.
The amount refunded to me was 1300 zar short of the amount I paid.
I cannot get hold of tripsta agent as I keep getting put on hold, have held on the phone for a total of 1hour and 34 minutes today.
The balance of my money needs to be refunded to me immediately.
Skyscanner
-
zuji
Booking via sky scanner zuji have taken payment for a ticket but emailed me to say it is not confirmed. Basically I have paid for a flight which has not been booked and will be full by the time the travel company pull their finger out. I want this refunded but have had no answer. Researched and lots of people have had same problem and not been given tickets. How can sky scanner promote and be part of this scam receiving a cut of payments for flights which are never received by customers???! How is this legal
Skyscanner
-
website
I have been using skyscanner for years... No problems... Until today.

We booked flights all the way through to the end... Including visa details etc... It took a while... Only to told right at the end that that particular fare was not available. Even though you still show it available with 9 seats... So I went to edreams and booked the exact same flight and price... It was confirmed almost immediately... The other thing when I booked with skyscanner you booked our added baggage twice... Not good.
The complaint has been investigated and resolved to the customer's satisfaction.
The company has left an official comment on the complaint.
Skyscanner
-
no refund was provided, misconduct by go to gate
Hi there,

I've purchased a ticket online through skyscanner app for my mom, who was travelling from Russia to Wellington and then back to Russia from Wellington (return ticket).
The skyscanner lists all the travel agencies that you can buy the tickets from. I happened to buy from an agent called 'GotoGate'. It was an absolute nightmare to deal with them from the get go.
First of all, two weeks before my mom was supposed to fly out – they have sent me an email saying that one of the connections (through China Southern ) was cancelled and then they offered me alternative flights.
After I've replied to them saying I accept the change, a day after they sent an email informing me that the airline cant offer me any alternatives.. And basically said my only option is to get a refund. Not only did my mom have to buy another ticket,
the go to gate (or as I named them 'Go to hell') agent haven't provided me with the refund, it's been more than 8 weeks….I have been in constant contact with them trying to get them to give me some sort of time frame as to when I will receive my money..They keep telling me to wait…To be honest I don't think I'm going to get my money back. I don't know what to do as the ticket was not cheap almost 2000 nzd …I'm so angry and frustrated and don't know who I can talk to. I want other people to know that they should be cautious buying tickets online, especially want to warn them about the GoToGate agent as they will scam anyone !!! The call center people are absolutely useless and don't speak English very well..I'm assuming the cheap call center is in India.
I have all the emails and documentation and a record of hundreds of times that I have been calling them.

Could you please let me know if you can assist me with this matter,

Cheers,
Skyscanner
-
price manipulation
Hi,
I used skyscanner to search for flights iad-lhr return and many came up with $486 for many dates into the future.

I successfully purchased one ticket for $486 departing a couple of weeks in the future.

I immediately went to purchase some more iad-lhr tickets many months ahead (Which were shown as $486 too before purchasing the first ticket) and they had jumped up to over $1000.

Is there an algorithm that is at work doing price-gouging or how can you explain this?

I am considering making a public declaration of this problem because I think this price manipulation is outrageous.

Yours sincerely,

Guillaume

Please respond to guillaume. [protected]@ndm. Ox.ac. Uk
Skyscanner
-
for being kept on the and not receiving / product only pain
is skyscanner been on internet all night have made a lot off time wasting tactic fares went up I had to keep re doing everything over and over not happy as yet another day lost not being with my son as I should yesterday its was one off your partner sites as you are all linked together not really comparison sites at all everyone trying for the same bussness this really is not the last you hear of this matter companys working of the same browser and I thought they was good deals thanks for the run around ive got plenty of history of tonight games and time its wasted let alone not being with my son thanks skyscanner I will be sure tell everyone I can of my experiencre with you I started at 22.08 and its now 03, 25 pm and no charce off a resanable flight but more hours of travel
Skyscanner
-
negative experience
I have booked a flight via Skyscanner and after I paid they said that I'll get everything else later (payment confirmation and ticket).
Several days later a confirmation message finally came but there was no ticket. Waited for about a week and contacted Skyscanner customer care service and was told that my flight was cancelled!
I asked for a refund and they said that they were not able to refund me because it was a low cost ticket. So what? I don't care was it low cost or anything, I gave them my money, they ruined my trip and the worst part was that they stole my money!
Think twice before you decided to use this site!
Dear Sir/Madam, Yesterday evening I visited Skyscanner to book at flight from London Gatwick to Glasgow. A flight was displayed for £42, departing at 7:15am with only 2 seats remaining...
Read full review
The complaint has been investigated and resolved to the customer's satisfaction.
We received an alert email from Skyscanner saying that the flights we were watching had come down significantly in price. We went on and searched the flights and the results of Skyscanner showed that...
Read full review
The complaint has been investigated and resolved to the customer's satisfaction.
I reserved 2 rental vehicles in Florida. In the confirmation email from skyscanner, the price for the rentals was higher by 50% than what I had reserved. I canceled the reservations within 7 days of...
Read full review
We are here to help
16 years' experience in successful complaint resolution
Each complaint is handled individually by highly qualified experts
Honest and unbiased reviews
Last but not least, all our services are absolutely free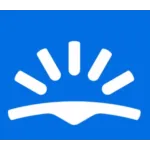 Skyscanner Company contacts
Skyscanner representative

JT578