Shutterstock complaints
43
Shutterstock
-
Un authorized debits to a family account
Here is the thing...

I'm a design professional have been for 40 yrs. You have been charging my wife's card since 2018. Without a notice! Without an email! or even a request.

How could in good conscience you do that? I would love to see the images that we used or the discounts we received over the course of five years.

Carl H. Bradford III

Studiob3 Creative

554 Chateau Way

Vacaville, CA. 95687

[email protected]

678-612-8284
Desired outcome: You owe her a refund.Jaime Hutchinson
Shutterstock
-
Shutterstock
They have charged my card without giving me any intimation. I checked all my accounts and it seems un charged.

Have never initiated a transfer to these guys and have asked how and why have I been charged an amount of AED 109/-

No response from their team. It seems a little fishy when company's look a little desperate to charge people without their consent.
Desired outcome: Refund. At least respond to my mail.
This review was chosen algorithmically as the most valued customer feedback.
I bought one image from Shutterstock in Dec 2021 and knew and approved the charge. In Feb 22 I browsed images and downloaded 6 textures that I thought were small and would have the shutterstock watermark which was what I needed (free). I was notified by Paypal that I was billed three times 29$ for three 365day plans without my approval or my knowledge! I...
Read full review
Shutterstock
-
cut short our subscription early
Hello,

First they charged our debit card 3x.

Then they refunded.

Then they finally provided correct subscription.

They cut off our subscription prematurely.

Trying to get them to resolve, since this is unethical behaviour from them.

I have paid in advance for a service that 1. did not calculate the correct start time due to the previous 2 refunds. 2. cut short the subscription 1 day early.

Still have 150 photos to download as part of subscription.

They are only prepared to provide 50.

I want access to the remaining 150 photos for 1 day at least and then be done with them..
Desired outcome: I want access to the remaining 150 photos for 1 day at least and then be done with them..
Shutterstock
-
Refund
I was charged 29 USD and I immediately sent a mail asking for cancelation and refund of the 29 USD back to my card. I was promised a refund within 5 business days. I been way more than 5 days and u haven't seen any refund. Please the company should give me a refund back. I am a sincere African student and 29 USD is basically my feeding for a month. Please shutterstock.
This review was chosen algorithmically as the most valued customer feedback.
I have just emailed this support again, and it is no longer active, so I have sent to help centre on website. These are my emails to them, see below. After last email March last year, we were hit with the pandemic crisis, and I have not picked up the pieces until now. Then I see they are still taking my money! It is impossible to cancel online, I have...
Read full review
Shutterstock
-
Taking money from my account without my knowledge or consent!
Money was taken from my bank account without my knowledge or consent. After reading reviews on Trust Pilot, it appears I'm not the only one. As far as I was aware, there was never an auto-renew feature being active on my account for the 365-day images on demand, with 5 Standard License downloads. This is a one-end product, not a subscription model! The last time I bought this product was in 2020. This is fraudulent and trying to contact them is near impossible. They should be expelled from the internet completely. They have literally stolen from me.
Desired outcome: Website shut down.
Shutterstock
-
my user id:141554807
I had all my pics downloaded and then my comp got a virus and I lost all my pics I want to re download my pics and a lot of them are unavailable on the site can u please check my account and tell me how to recover the same
as I'm aware that I am allowed to re download them for free
please check as there are quite a few unavailable
regards
Ashwin Rajpal
9821147417
[email protected]
Desired outcome: recovery of pics that are unavailable for download or gimme other options pls
This review was chosen algorithmically as the most valued customer feedback.
I am a registered user on Shutterstock official website (https://www.shutterstock.com/) with Username: seunlovingme30 and User ID: 299991758 Based on the company or organization (Shutterstock) regular persuasion before and after registering on their website I gave in and signup for a month free trial subscription at zero charge. The free trial subscribed...
Read full review
Shutterstock
-
Cancelling my account
I had agreed to the trial but have since then cancelled but im having major trouble! I have cancelled my account last month and have been charged again for for subscription! I want my account stopped and my refund for the last two months! I can see on other reviews about this company that they have done the same thing! Foe two months now they have taken money out when I have cancelled the reoccurring details on my account. Everyone is struggling and this company just keeps taking.
Shutterstock
-
Dipak shelare portfolio
This account is using my pictures without my consent. I want my pictures to be removed. The girl in yellow indian dress is me. It is causing me mental harassment even after telling them so many times to remove it they didn't remove them. Pictures of me taken were ugly and also they didn't send me those pictures or even asked me before uploading it on shutterstock.
Desired outcome: Remove my pictures from dipak shelare portfolio.
Shutterstock
-
Service
Shutterstock are crooks. They would not allow me to speak to a manager and the customer service rep Rick was unhelpful and rude. When I requested a manager he said no! What in the actual fuck. Do yourself a favor and do not get involved with this company. I used the service one time on one day and haven't used it since and they keep charging me every month and refuse to cancel the service and are trying to charge a high cancellation fee.
Shutterstock
-
Annual plan cancellation
For the past month I have been trying to cancel my anual subscribtion plan with shutterstock but ive been unsucessful, shutterstock wont let me cancel my plan, im outraged and then ive been told that I will be chaarged for unsubscribing! everytime I try to cancel my plan im taken around in circles where im told to "contact us" I have tried numerous times to engage in a live chat but haven't been able to contact anyone, time is running out and im desperate to cancel my 365 plan because money from my account is getting less and less everyday. I've tried calling and emailing but no answer, I cant beleive im going through all of this just to cancel a subscribtion. I would like to request a refund of my last charge due to the stress and restless nights caused from this whole situation as well as my annual subscribtion being cancelled once and for all. my contact email is [email protected] please get in touch. This is urgent.
Desired outcome: refund and shutterstock anual plan cancelled
Shutterstock
-
Free trial - automatic yearly subscription
I signed up for a free trial on Shutterstock for 1 month. And immediately unchecked all the boxes that want you to proceed in a paid subscription after one month. I know how these platforms work and really take care. A few months later I found out there had been a direct debit from my account each month. Without any notice. Bastards! I blocked my bank account for Shutterstock and notified them that I wanted my money back. Instead they asked me extra money. In the end it was solved, only costing me 35 euro's. But still, for something I did not sign up for and never used. Here's the correspondence. Maybe it will help someone.

SHUTTERSTOCK
Hello Ralph,
Thanks for reaching out and for giving Shutterstock a try.

We're sorry that the offer did not meet your needs at this time. I checked your account and I see that the free trial period has already expired and you are now on an annual commitment plan which is billed monthly.

One of the benefits that comes with that annual plan is the discounted monthly rate you receive in exchange for a one year commitment to our service.

If you need to cancel your annual commitment early, we'll need to charge a plan price adjustment by collecting the difference between the regular monthly rate and the discounted rate you have received so far. Of course, this calculation excludes the first month, which was and remains completely free.

Your discounted monthly rate with annual commitment: €29

Monthly rate without annual commitment: €49

Monthly price difference: €20

Months subscribed so far: 3

Total discount you received so far: €60

Once we process this charge, your plan will be canceled and you will no longer be charged for service, however any remaining downloads will be available for you to use until your plan expires.

In order to proceed with the plan cancellation, I'll need to receive your written consent to charge the €60, plus any applicable tax, to the primary payment method listed on your account Billing page. If I do not hear from you, the plan will remain active and the total amount of savings listed above will increase with each additional month of service.

Alternatively, if you would like to continue your annual subscription until the year commitment ends, simply turn off auto renewal on the Plans page to prevent your plan from renewing an additional year term. In this case, there is no need for you to reply to this email.

If you have any other questions, I am always glad to help.

ME
I never signed up for an annual plan. After signing up for the free trial I cancelled the subscription to make sure I did not end up in a yearly subscription. I have no idea why that did not come through and only found out about the yearly subscription when I saw the direct debits on my bank account. I never downloaded an image since the trial period as you can see in your data. It does not feel fair being charged for something I did not sign up for and have not made use of.

For now I request to stop the subscription. I understand that you will not be willing to pay back the first month (35, 09). And want to charge even more, up to 60 euro's. This doesn't seem right. But I also want to fix this together. I do intend to make use of the platform in the future on ad hoc basis. My proposal is that you keep the 35, 09 (first month) and stop the subscription that I never used. And we'll start over. Otherwise I will pay the additional 25 euro's and then close my account and will never use it again. But that's not an ideal situation for either of us I guess.

Hope you can also relate to my situation and meet in the middle with me.

Kind regards,
Ralph

SHUTTERSTOCK

Hello Ralph,

Thanks for reaching out to Shutterstock.

Thanks for waiting. I see you signed up for a free trial on September 16th that allowed you to download 10 images during your first month for free. The promotion indicated on the sign up page, that it had to be canceled before the end of the first month to avoid being charged. I see that you did in fact turn off the Annual Auto-renewal on Sept 16, but as mentioned on the website this does not stop the monthly billing, it only prevents the subscription from renewing for another 12 month commitment next year. During first 28 or 29 days there was a "Cancel Plan Early" directly underneath the Autorenewal button which should have been selected. But not to worry. you're all set now .

As a one time courtesy, we have waived the early annual plan cancellation adjustment fee and ended your subscription. There will be no more payments. Unfortunately we will not be able to provide you with any refunds since the annual plan and cancellation charges were provided on the promotion signup page and you have contacted us outside of the refundable timeframe. Your plan and any of the 10 downloads remaining from the last month's set will expire/be removed from your account after Jan 16th. Please check plan details section for exact hour and minute. As there are no more payments for this plan, you may now remove your credit card from the billing section if you wish.

If you change your mind or have additional content needs in the future, please don't hesitate to come back! We also have music tracks and video clips.
Shutterstock
-
Unethical behaviour
If Shutterstock had an ounce decency, or even listened to the reams of customers calling for it - they would deactivate their auto-renewal.

Thousands of loyal customers are being scammed and tricked out of money, and this company does not care, in fact I am pretty sure its is part of their business model.

There is no need to have auto-renewal activated by default, other than to line their pockets while customers are unaware of their bank accounts being emptied. No matter how many times you disable auto-renewal, it defaults to "on" every time you buy another image package.

The only thing worse than their underhanded tactics is their complete arrogance. It takes a lot of balls to be so blatantly dishonest and then still be arrogant about it.

This company needs to be brought under legal review.
Shutterstock
-
Unauthorized credit card charges
I was charged $49 twice on 4/7/2020. I have transacted no business with this company within the past 12 months, so I was very surprised to see these charges. I have notified my credit card company and the charges are being disputed. I also had to close that credit card, and now have to wait 7 - 10 days for the new card to arrive all because of Shutterstock.
The complaint has been investigated and resolved to the customer's satisfaction.
This review was chosen algorithmically as the most valued customer feedback.
Dear SS, I just can't belive what has happend to me.My account has been deleted for similars. I work with your site for 8 years now and we had a very good partnership. 400.000 works deleted I am devastated. Income from Shutterstock is my main source of income so I will be left with no source of living. I understand the reasons why you want to low down the...
Read full review
Shutterstock
-
Deceptive billing practices at shutterstock
Literally the worst experience with this company. They have some auto renewal feature I can completely unaware of and charged my credit card 11 times without my consent. When I inquired the call center was cagey and difficult to deal with (also clearly not based domestically) and refused me any help. When I asked for more information on the escalation process nothing was provided. Protect your personal information this company has no accountability and incredibly deceptive business practices.
Shutterstock
-
email received
I received an email from shutterstock saying that I was charged for some stock. First the email belongs to me and in the email the information used is not mine at all for this account and not even in the country I am in. Someone is using my email address and i have no business with shutterstock at all. The email came from [email protected]
This review was chosen algorithmically as the most valued customer feedback.
Hello, Shutter stock use very tricky means to sign you up for a subscriptions making you believe it is a monthly plan that will expire in 30days and then you realize its monthly plan for an annual subscription. If you try to cancel they will rip you off the deserved photos and also charge you. Their subscription policy is tailored in a way to make you believe its short-term
Read full review
We are here to help
16 years' experience in successful complaint resolution
Each complaint is handled individually by highly qualified experts
Honest and unbiased reviews
Last but not least, all our services are absolutely free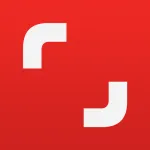 Shutterstock contacts