Overview of Shenzhen Leed Electronic customer experience
Shenzhen Leed Electronic, operating under the name minerbases.com, has faced numerous complaints from consumers. Customers report poor customer service, delayed shipping and products that are not as described or do not work as intended. Some have even claimed that the company is a scam. Buyers have also experienced difficulties in processing returns and obtaining refunds. The company's reputation has been significantly tarnished due to these issues and we recommend buyers to be cautious before purchasing products from them.
Shenzhen Leed Electronic complaints
7
Newest Shenzhen Leed Electronic complaints
Shenzhen Leed Electronic Co at MinerBases.com: A Nightmare Experience of Fraud and Deceit
I am beyond frustrated with my experience with Shenzhen Leed Electronic Co at MinerBases.com. Like many of you, I was tempted by their attractive prices and decided to give them a chance to purchase a cryptocurrency miner. Unfortunately, my experience has been nothing short of an absolute nightmare.

After placing my order and transferring over my savings to their company, I have yet to receive any delivery over the past three months. This is an outrage and seems to be a common theme among many customers who have also been waiting for their products to arrive.

I have tried repeatedly to contact their customer support but have failed to receive any response. This is unacceptable and unprofessional, especially when dealing with customer's hard-earned investment. I am more than certain that I am not alone in this situation of being scammed by Shenzhen Leed Electronic Co, and for that, it's a regretful experience that I have had to endure.

It seems that this company is nothing but a fraudulent scheme and a money-grabbing enterprise. I would warn anyone to stay away from them to avoid being ripped off and being left with nothing. It is a complete waste of time and money, and it's sad to see that they continue to operate and deceive innocent buyers.

In such a world where online scams and fraud are rampant, it's sad to see Organisations like Shenzhen Leed take advantage of their customer's trust and money. Therefore, I urge anyone who is considering purchasing from them to think twice and save their money.
Disappointing Experience with Shenzhen Leed Electronic Co's Website, Minerbases.com: Fraudulent Behavior and No Product Received
My experience with Shenzhen Leed Electronic Co, or more specifically, their website minerbases.com, left me feeling frustrated and disappointed. I had ordered a miner from them, but unfortunately, it never arrived. Despite multiple attempts to contact the company and resolve the issue, I have yet to receive either my miner or a refund.

It's a shame that there are businesses out there like minerbases.com that take advantage of unsuspecting customers and engage in fraudulent behavior. It's an all-too-common occurrence in today's online marketplace, and it's important to remain vigilant and do your due diligence before making any purchases.

In my opinion, companies like Shenzhen Leed Electronic Co not only harm individual customers, they also undermine consumer trust in the broader ecommerce industry. It's disheartening to hear stories of people losing money and not receiving the products they paid for, especially when those products are intended to help them earn back their investment.

All of that being said, I still hold out hope that someday I will receive my miner or my money back from minerbases.com. Until then, I'll continue to share my story with others and urge them to be careful when making purchases online.
Beware of Shenzhen Leed Electronic Co: My Disappointing Experience with Miner Bases
I had a very unpleasant experience with Shenzhen Leed Electronic Co, also known as Miner Bases. I was highly disappointed with their services. As an online consumer, I found their website to be quite impressive and got convinced to place my order. But to my surprise, I never received my order, despite waiting for months. I tried contacting their customer service several times but unfortunately, my attempts were futile. It was very frustrating and disheartening to be ignored by them like that.

To make matters worse, they did not bother to address my concerns nor give me any updates on the progress of my order. It was a complete waste of my time, effort, and money. Therefore, I strongly advise anyone who is considering buying from them to think twice.

Now, while it may be easy for one to dismiss my experience, I believe it is important to share it with others. As a reliable and ethical business should adhere to principles that uphold transparency and good communication with their customers. Unfortunately, Shenzhen Leed Electronic Co failed to meet these standards.

To wrap up, my experience with Miner Bases proves that buying from them is a risk not worth taking. Therefore, it's anyone's best interest to look elsewhere for better services and quality products.
Is Shenzhen Leed Electronic legit?
Shenzhen Leed Electronic earns 78% level of Trustworthiness
SAFETY SUGGESTION: ComplaintsBoard has evaluated Shenzhen Leed Electronic and determined that it has an excellent credibility, highly trustworthy level of trust, with a legitimacy rating that is more or less around 78%.
Shenzhen Leed Electronic has received 7 positive reviews on our site. This is a good sign and indicates a safe and reliable experience for customers who choose to work with the company.
Shenzhen Leed Electronic has registered the domain name for minerbases.com for more than one year, which may indicate stability and longevity.
Minerbases.com has a valid SSL certificate, which indicates that the website is secure and trustworthy. Look for the padlock icon in the browser and the "https" prefix in the URL to confirm that the website is using SSL.
Our scan shows Shenzhen Leed Electronic website is free from malware and phishing activities, which are types of online threats that can include viruses, worms, Trojan horses, ransomware, and other malicious code, as social engineering tactics used to trick users into sharing their personal information.
Minerbases.com has been deemed safe to visit, as it is protected by a cloud-based cybersecurity solution that uses the Domain Name System (DNS) to help protect networks from online threats.
Several positive reviews for Shenzhen Leed Electronic have been found on various review sites. While this may be a good sign, it is important to approach these reviews with caution and consider the possibility of fake or biased reviews.
Minerbases.com appears to have online shopping features, it's important to know that the platform supports an extensive range of payment methods, making it convenient and easy to complete your transaction. The payment procedure on the website is also relatively simple and straightforward, ensuring a smooth and hassle-free experience for buyers.
However ComplaintsBoard has detected that:
Shenzhen Leed Electronic's complaint resolution process is inadequate and ineffective. The support team lacks customer service skills, training, and resources, resulting in only 0% of 10 complaints being resolved.
Minerbases.com has relatively low traffic compared to other websites, it could be due to a niche focus, but could also indicate a potential lack of traffic and popularity. The minerbases.com may offer a niche product or service that is only of interest to a smaller audience.
Shenzhen Leed Electronic protects their ownership data, a common and legal practice. However, from our perspective, this lack of transparency can impede trust and accountability, which are essential for establishing a credible and respected business entity.
We found that Shenzhen Leed Electronic website supports payment methods that allow for anonymous transactions. This could potentially be used for illegal activities, such as money laundering, and could indicate that the website is engaging in unethical practices.
Shenzhen Leed Electronic offering cryptocurrency services, it is important to be aware of the potential risks involved. Cryptocurrency transactions can be anonymous and irreversible, making them a prime target for scammers and fraudsters.
Our verdict: Shenzhen Leed Electronic is safe to work with, and you can proceed with confidence when using their website. However, their 0% Resolve Complaints rating is concerning. We recommend approaching their services with caution and reading reviews before making a decision.
Beware of Shenzhen Leed Electronic Co, aka Minerbases.com: A cautionary tale and warning to others
I had a really bad experience with Shenzhen Leed Electronic Co, also known as Minerbases.com. Unfortunately, they did not deliver the product I had ordered and paid for, and after numerous attempts to contact them, I was left completely ignored. If only I`d known about their terrible reputation beforehand, I would have never fallen for their scam and lost my money.

But, putting my own experience aside, it`s important to mention that these dishonest business practices are simply unacceptable. It`s a shame how common this is in the online world and how easily people can be fooled by fake companies like Shenzhen Leed Electronic.

That`s why I feel obliged to warn others to be careful when dealing with such merchants. It's essential to do your research thoroughly before placing an order. Read reviews, check forums, and don't hesitate to ask for recommendations from family and friends who have made similar purchases.

All in all, I would advise anyone to avoid Minerbases.com at all costs. They are not trustworthy, and there are plenty of other reputable companies out there who offer the same products and services, minus the risk of being scammed.
Shenzhen Leed Electronic Co. and Minerbases.com Review: Unreliable Mining Equipment and Poor Customer Service
Shenzhen Leed Electronic Co. caught my attention after hearing about their affordable mining equipment on a forum. Being a cautious shopper, I did my research and read through multiple reviews before finally making a purchase from their website, Minerbases.com. Initially, I was pleased with my order since it arrived within the expected timeframe and the product seemed to be in good condition. However, as I attempted to set up the miner, I encountered numerous issues and the device failed to function.

After reaching out to customer service, I was met with unhelpful responses and an overall lack of concern for my issue. It became clear to me that Shenzhen Leed Electronic Co. and Minerbases.com were not reputable businesses. In hindsight, I should have been more cautious and paid closer attention to the signs of a fake shop.

If you're considering making a purchase from Shenzhen Leed Electronic Co. or Minerbases.com, I highly suggest doing your own research and reading through reviews from other buyers. Don't make the same mistake I did and end up without a functioning miner and missing out on potential savings.
Minerbases.com Review: Don't Trust this Unreliable Payment Platform
When I initially decided to join the exciting and revolutionary world of electronic payments, I thought I'd hit the jackpot with Shenzhen Leed Electronic Co, trading as minerbases.com. I was hopeful that this platform would allow me to reap the benefits of a payment system that's designed to be both accessible and user-friendly.

Nevertheless, my experience with minerbases.com has been far from ideal; in fact, it's left me feeling cheated and disappointed. It turns out that this not-so-reliable platform doesn't deliver on its promises, which means hard-earned money disappears without a trace.

It's no exaggeration to say that I've had to deal with a real dent in my bank account because of this platform. The once-hopeful prospect of a smooth and hassle-free payment system has transformed into a nightmare, and I'm not alone in my sentiments. Countless others have suffered the same fate, making minerbases.com a thorn in the side of many who have put their trust in it.

In summary, minerbases.com has failed to deliver on its lofty promises. Instead, it's become all about getting away with scams and leaving its users shortchanged and ripped off. So, if you're looking for a reliable and trustworthy platform for electronic payments, I'd recommend staying clear of Shenzhen Leed Electronic Co trading as minerbases.com.
Scammed by Shenzhen Leed Electronic Co: A Warning to Buyers
The financial situation in Turkey has been concerning for many people lately, and unfortunately, I recently found myself in an even worse spot. I was scammed by Shenzhen Leed Electronic Co, also known as minerbases.com. I cannot express how disappointed and frustrated I am at this company and their deceitful practices.

At first, I had high hopes that this company would provide me with quality electronic products. I placed an order with them for a product that I needed, but what I received was not what I expected. The product that arrived was not only low-quality but also defective, making it useless to me.

When I reached out to Shenzhen Leed Electronic Co about my concerns, they were unresponsive and unhelpful. I felt ignored and mistreated, which only worsened my situation. It was then that I realized I had been scammed and that my money was gone.

Now, I feel more than just angry or frustrated; I feel betrayed and hopeless. It's unbearable to think that this company has taken advantage of me, especially during a financial crisis. If this is some kind of joke or prank, it's not funny. It's time for Shenzhen Leed Electronic Co to take responsibility, end this deception, and give me my money back. I hope that anyone who reads this review will take caution and avoid doing business with them.
Collect Your Trust Badge
Be recognized for outstanding customer service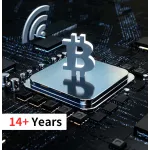 Shenzhen Leed Electronic

contacts
We are here to help
19 years' experience in successful complaint resolution
Each complaint is handled individually by highly qualified experts
Honest and unbiased reviews
Last but not least, all our services are absolutely free