Shari's Berries / Berries.com complaints
115
Shari's Berries / Berries.com
-
Bad chocolate covered sharis berries
Received an expensive box of 12 chocolate covered Sharis Berries for Mothers Day from my daughter. The berries were small, no green leaf tops, no chocolate drizzle. I was very disappointed and so was my daughter. I emailed the company, sent a picture of the puny, sorry looking berries. Even sent a

message from the berries.com website. I gave all the info on the gift message card enclosed. No response

To my email or my daughter. I do not advise anyone to order from this company! Bad customer care. The company would not communicate with customer's concerns. Bad product.
Desired outcome: Refund to my daughter, sender. Sharis Berries to contact me thru email for info regarding sender of the awful product.
Shari's Berries / Berries.com
-
Damaged strawberries delivered, did not complete promised solution
I ordered 5 sets of 12 sets of strawberries for my daughters stepdaughters and daughter in law. 3 out of 5 4 white chocolate covered strawberries were busted off and the strawberries were all over the boxes . 1 was so sticky it could not be opened without ripping up the box. After sending an email and multiple people answering saying the same thing " I apologize for the inconvenience " then telling me they would redelivery the 3 to the recipients the strawberries, and sending me a $20.00 savings pass. Then one tells me in email that they would refund 50% of the original order , and redeliver the strawberries to the 3 along with. $20.00 savings pass. So when I made a phone call to customer service, the girl on the other end told me that they could not do both that I would have to chose either redeliver or refund , I reminded her that I had pride too much ,only for 5 delivers and as she kept arguing that the email I received was a mistake that they could do both I got upset and just reply " fine refund my 50%. So I'm put on hold she comes back and says that she had refunded half of each of the 3 orders individually and that she would be sending me $60 savings pass.

Well finally results, I haven't seen the refund on my credit card and I only received $20.00 savings pass. And that is not what they promised me.
Desired outcome: To get the remaining amount of the savings pass I was promised and more of a refund of my original order instead of the small $73.00 out of almost $300.
Shari's Berries / Berries.com
-
2 dozen of chocolate dipped strawberries
I was sent 2 dozen berries for mothers day and I was told they were suppose to arrive Sat. And they didn't arrive until around noon on Sunday and they were warm when I opened them, the ice packs were even warm, needless to say they went in the garbage.

This isn't the first time this has happened so that's why I am complaining. My son sends them to me every mothers day.
This review was chosen algorithmically as the most valued customer feedback.
I ordered two orders, one for my Mother that showed up, the second for my wife that never came. I could have bought flowers at the store for $15-20 to match this just under $100 order and guess what? It would have actually been on time. What is so frustrating is I sensed there was going to be a problem as my wife's order never showed up in my account. Of...
Read full review of Shari's Berries / Berries.com
Shari's Berries / Berries.com
-
Gift for max mother's 80th birthday!
I received the delivery notice and time, unfortunately my mother did not receive the berries! I spent 30 minutes trying to understand the customer service rep, but I do believe he said, I would receive my money back. For 30 minutes he tried to force me into accepting the berries on a different day. I told him I did not wish to have my mother sit at home for another 12 hours hoping the gift would show up on the 11th instead of the 8th as I ordered. Apparently, it is not your policy to reveal the local dealer you used for the delivery, nor would he call them and to see why they claimed to have delivered it, so why would I trust it to be delivered another day. Please refund my money and send me an email acknowledging that you have received my complaint. The customer service man promised he would refund the money and send me a coupon to my email. Neither have occurred.
Shari's Berries / Berries.com
-
Shipping is DISMAL FAILURE
Apparently the person in charge of the national delivery contract is not very intelligent. A full 30% of the customer issues are delivery related. Perhaps a CHANGE is in order? You sell an experience... And you are failing because your carrier is a dud.

My order was scheduled for today (we are leaving town tomorrow until next Wednesday the 16th. I placed an order for my wife and daughter foolishly relying on you to deliver (you had ZERO issues taking my money immediately). This was a Valentines day order with delivery scheduled for Friday the 11th... I get delivery notifications that my order will not be delivered until after 8pm on two of the items (still in Memphis at 5 pm) and one other item is now delayed until the 15th? Maybe if your all important executives would come out of hiding and put their emails online they would get an understanding of your customer frustrations. But alas... They are too busy playing golf with your carrier sales reps to take calls from unsatisfied customers who have had their money taken and your product not delivered.

Your customer service is a joke as well. I called and a supervisor was too busy to hear my issue. You have taken my money, ruined my surprise, cost me a day at work and I bet you are all joyously sitting at home eating dinner not caring that your carrier is costing you a fortune because they are buying the next round of golf.

Thank you for giving me a clear, concise image of your company structure and the realization that customer experience is far too low on your list of priorities for you to engage with the peasants from whom you so quickly take money from.
Desired outcome: I want a full refund and I want an apology from you and your carrier for absolutely destroying what should have been a good experience to start a great holiday weekend. Anything less will not suffice.
Shari's Berries / Berries.com
-
Strawberry's delivered 3 days late.
Ordered these for my mom to surprise because this was her first birthday after a month of my dad passing. She always wanted to try them so, we thought it would lift her spirits.

Well, I was tracking them the day they were do. It said they were still In Colorado and we were in Texas. I called Shari's Berry the customer service guy said well it says they will be delivered by 8:00, call back at 8:01 if not there. I called back Saturday and they said well it says they will be there Monday. Fresh fruit 4 days later. Everyone knows what that means about the food. The lady said she did not know when they could get another order there. She did refund me our money.

I would not recommend this.

When they finally did arrive this is what they looked like and the strawberries were mush.
This review was chosen algorithmically as the most valued customer feedback.
I ordered a Birthday fruit bots LOL for my good friends birth on Nov 2nd @ 1000. 1st it never showed up. The company changed the time 2 times and still nothing. It wasn't until I placed my 3rd call at 5:42pm. I was told only after, I called in at 5:42pm that some of the fruit had ran out. I I feel disrespected, that I was not notified I am also that place...
Read full review of Shari's Berries / Berries.com
Shari's Berries / Berries.com
-
Received strawberries gross
I was sent strawberries by my mother in law for my birthday. They arrived melted and gross looked like they been left without refridgeration. They then sent another one same thing if you was to eat them you would end up in the hospital... The customer service sucked as all they wanted to do was send some more melted down gross strawberries. Who wants those after getting two orders already
Desired outcome: Go out of business
Shari's Berries / Berries.com
-
Shari's Berries Never Delivered My Order
I placed an order for birthday chocolate-covered strawberries to be delivered on Friday, 5/21/21. The order never got delivered. I contacted customer service & was offered a partial refund of $20 for the delay & was told the berries would be delivered the next day. Then I received the email confirmation for the refund & it stated the refund would be returned to me in 30-45 days. What?!

I was also told the delivery would be sent to a different florist for delivery on Saturday. But they refused to tell me who the local florist was that would be delivering the berries. They told me it was company policy not to share that information. What a bunch of nonsense. I finally got an email confirmation on Saturday night stating the berries had been delivered.

When I didn't hear from the recipient of the berries by last night (Sunday), I called her. She said she was home all day on Saturday & had not received any deliveries of any kind. So, not only have the berries STILL not been delivered, there is no surprise left even if the berries were to show up now. But I don't expect that to happen.

The customer service agents I spoke to on the phone & corresponded with via email after a post I made on Twitter about the epic fail were all inept to say the least. The only thing they know how to do is read their script & reply with canned answers. There was not one empathetic agent or independent thinker among the many that I corresponded with. They stayed on script & that was it. What a joke!

At this point in time, I will never order form Shari's Berries again & urge everyone to stay away from them. Read all the negative reviews on here & everywhere else. Spend your money elsewhere - somewhere you can speak to the business owner & know that they care. You won't get that with Shari's Berries. Stay away from Shari's Berries. The only thing they deliver is disappointment. #sharisberriesfailsagain
Desired outcome: Full refund
Shari's Berries / Berries.com
-
Unsatisfactory Order (Ref #0240761421) Product Code 192774S (Batch No: 2867) Receipient - Lula Mathews
To Whom It May Concern:

I received an order of Shari's Berries delivered to my home two weeks ago on May 10, 2021. I have been trying to find a customer service comment box to let someone know that my order was unsatisfactory at time of delivery. My berries were not fresh, melted and hard with berries that were discolored and not edible. The chocolate had melted, cracked and fallen off of all the berries. The whole order was a disappointment to me when I received them plus I could not eat the product that I waited for to celebrate during Mother's Day time-frame.

The berries were left at the door when I got home. I would like to know how to get a replacement order or tell someone how my order was received at delivery "unsatisfactory" in nature.

Here is my information: Lula Mathews
Address: 1045 FLYNT DRIVE, APT J1
FLOWOOD, MISSISSIPPI 39232
Ph# 601-842-5350

Product information: (Ref #0240761421)
Product Code 192774S
(Batch No: 2867)
Receipient - Lula Mathews
Tracking number 503735401368
Ship Date - MAY 06, 2021
ITEM #: 192905S MOTHER'S DAY DRIZZLED STRAWBERRIES HALF DOZEN

Thank you so much for all your help with this matter.

Cordially,
Lula Mathews
Desired outcome: Replacement Order Requested
Shari's Berries / Berries.com
-
Chocolate covered strawberries
I ordered a dozen chocolate covered strawberries on 4/28/2021 to be delivered 5/7/2021 to my mother for Mother's Day. They were being delivered by FedEx. They never showed up on 5/7/21 or 5/8/21. I called Shari's Berries about situation they apologized and told me they would have them delivered on 5/11/21, which that didn't happen. My mother received a box on 5/12/21. However, the original order that was shipped on 5/5/21 showed up at my mother's and looked disgusting. I have ordered many times in past and never had a problem. I believe the main problem is the service company used to deliver product, that is FedEx. The strawberries were rotten, chocolate cracked up melted and mold was in container with strawberries.
Desired outcome: I would like to be reimbursed in full.
Shari's Berries / Berries.com
-
Strawberries
When I opened the box it was a complete mess, there were strawberries and chocolate everywhere. I couldn't find one strawberry that was covered with chocolate. It was very disappointing. I've have received strawberries from Shari's before and been delighted. But this is just ridiculous. I'm sorry my daughter wasted so much money on such a thoughtful gift that turned out so bad. Melted & broken chocolate- it looked like they had played football. It was just one big mess. I'm very disappointed in a product that had been so wonderful previously.
Desired outcome: Replacement???
Shari's Berries / Berries.com
-
Chocolate covered strawberries
Date ordered: April 28, 2021
Order # W01005753761546
Recipient: Denise Spadaccini
11 Scandia Road
Congers, NY 10920

On April 28, 2021 I ordered a dozen strawberries for my sister's birthday on April 30, 2021. This was a special birthday so when they didn't arrive on April 30th I was extremely annoyed. When I called the agent said she can have them delivered by Wednesday, May 5! I was doubly annoyed. The agent then said she would double the order for the aggravation that was caused. The original order was delivered on May 1. Then on May 5, the worst inedible strawberries (see below) I have ever seen were delivered. This also happened to me when someone sent me birthday strawberries in March from Shari's Berries. They sent me 2 dozen to try to rectify the situation, after I complained.

The 2 dozen that were sent on May 5th were soggy and totally inedible. Shari's Berries and 1-800 Flowers have lost myself, my family and my friends as customers. Your customer service leaves a bit to be desired as well. I cannot understand most of them, they need more training for sure.

Marguerite Iachello
69 Jean Street
Lakewood, NJ 08701
Cell: 908-783-2546
Email: [email protected]
Desired outcome: Full refund of $59.58
This review was chosen algorithmically as the most valued customer feedback.
I ordered a dozen strawberries at approximately 12:00 noon today, May 7, 2021. Within the hour I realized I did not fill out the recipient address properly so I immediately got on the phone and called. I waited 30 to 45 minutes the first time. I finally got someone. The connection was terrible. I just began to explain that I needed to change the recipient...
Read full review of Shari's Berries / Berries.com
Shari's Berries / Berries.com
-
Never received product and ruined my bday
Myself and my sister in law ordered a variety of strawberries for my bday party because I don't eat cake. We placed the order one week in advance and the stuff was paid for in full I never received my order and when called they stated the email address looked funny I was appalled like an email address but you still took our money mind you almost 200 bucks and never reached out to us by phone because a phone number was definitely attached to the order I will never recommend these people nor do business with them ever again! I WILL GIVE A BIG SHOT OUT TO EDITABLE ARRANGEMENTS WE FULFILLED A LAST MINUTE ORDER FOR 30.00 CHEAPER
This review was chosen algorithmically as the most valued customer feedback.
I received Shari's Berries for my birthday last weekend, April 24. My husband ordered them for me. He has gotten me many orders from Shari's Berries in the past, as well, I have sent many orders of Shari's Berries to be delivered to friends and family. This time, it was very disconcerting when I received the strawberries. When delivered in the past, they...
Read full review of Shari's Berries / Berries.com
Shari's Berries / Berries.com
-
I was charge 66.00 dollars but never received an eatable arrangement.
The date was April 03, 2021. The order number is wo1005749726080. A order for an eatable arrangement was cancelled immediately after order placed. Customer service said a refund on my credit card would be issued. I never received the eatable arrangement and no delivery attempt was made by sherries berries. I was home all day. My money was not refunded.
Desired outcome: refund on my credit card for the 66,00 dollars
Shari's Berries / Berries.com
-
chocolate covered strawberries
Our berries were very watery, the chocolate was thin and brittle, and they both tasted...off. Fake, for lack of a better word; I don't know what they're doing to the strawberries wherever this company gets them from, but the strawberries my wife and I get literally anywhere else have more authenticity and fullness to them than what we got from Sheri's. Finally, our order arrived with a cloud of fruit flies in them.
Desired outcome: A better overall product
Shari's Berries / Berries.com
-
Customer service is terrible and they took my money and didn't deliver.
I ordered a valentines gift and paid extra to ha e it delivered yesterday f3b 13th 2021. They did not deliver and did not send me any notification saying that my gift wouldn't be delivered. I paid extra to have this gift delivered on the 13th yet when I called to complain because now i'm extremely upset, ive been hung up on 5 times now.
Calling them did absolutely nothing. I still don't have my gift nor was I refunded. Sherries berries is fraud and a group of thieves in my opinion. They have stolen from me and they stole my wife's valentines day. This was not cheap and i'm extremely mad. Sherries berries sucks!
Desired outcome: I want my money back! I want my valentines day back that you jerks ruined!
We are here to help
16 years' experience in successful complaint resolution
Each complaint is handled individually by highly qualified experts
Honest and unbiased reviews
Last but not least, all our services are absolutely free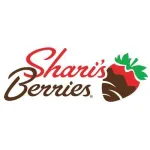 Shari's Berries / Berries.com contacts