ClockWay / Gift Theory complaints
29
ClockWay / Gift Theory
-
Refund on curio cabinet from CoockWay
On August 16 2021 I ordered a curio cabinet from ClockWay. The cost was $1426.80.The invoice number was 369121409. When the cabinet arrived it was damaged so I rejected it. I called ClockWay several times and had difficulty reaching person to talk with. After several attempts of waiting over 30 minutes someone finally picked up and said I would be contacted by customer service. On February 28 2022 I received an e-mail from ClockWay Customer Service which contained my correct address requesting that I confirm that the address is correct. I did this.The e-mail stated that a check refund would be processed within approximately 10 to 14 days after they received my confirmation. After about a month I still did not receive the check. I called ClockWay and experienced the same difficulty speaking to Customer Service. Finally I was able to talk with someone and informed that a check would would be mailed on the next Monday or the following Monday. I am still waiting for the check. I have called the 866 890 5105 and was informed that the number is not vailed. Fortunately I was able to fine another number for ClockWay and am experiencing the same difficulty talking to someone.
Desired outcome: I would like to receive a refund.
ClockWay / Gift Theory
-
Fraudulent service
We ordered a cabinet from Clockway on 11 March 22 and paid them in good faith. To date, we have received no communication other than that our order is in process. We have tried calling, we have sent emails, to no avail. We are advising everyone on every source that we can think of, not to do business with this company. Our order number is 369172712.
Desired outcome: Refund or prompt delivery within the next two weeks.
ClockWay / Gift Theory
-
Product delivery
Purchased a curio on 12/15/2021. Delivery kept getting pushed back. Was able to talk to someone in April and delivery looked promising. However in May my delivery status went blank. Tried calling several times but call was redirected to leave a callback time but would never get a call. Now as of May 25th the website is no longer reachable. Never got a response from my BBB complaint. If site comes back, don't buy!
Desired outcome: Delivery or refund
This review was chosen algorithmically as the most valued customer feedback.
I ordered a curio cabinet from Clock way.com on February 13,2022. They charged my credit card $1399 which was processed on that same day. I have not been able to speak with anyone from the company. I was expecting the delivery within 2-4 weeks. It is now 3 month and eleven days. I emailed them and insisted on a refund since they were not delivering my...
Read full review of ClockWay / Gift Theory
ClockWay / Gift Theory
-
Howard Miller Deluxe Windsor Cherry Chiming Wooden Mantel Clock - CHM2192
Ordered on March 2, every week or two get an order status update that just pushes delivery estimate by two more weeks. Now early May, 60+ days from order, merchandise still hasn't arrived. No one in their customer service can provide a real status update (you never get anyone to answer the phone, it is always stock e-mail replies). I understand supply chain issues at present, but other merchants have the item, so I will cancel and order elsewhere...but any attempt to cancel the order is met with "we don't accept cancellations". Most merchants don't charge your card until items ship, not take payment in advance and then never deliver.
Desired outcome: Order cancelled and payment refunded.
ClockWay / Gift Theory
-
Curio Cabinet
I ordered item number CHM4066 32in Wide Miller Deluxe Espresso Finish Wooden Curio Cabinet (Made in USA) $1,225.90 on January 11, 2022.

Invoice number # 369163086. The web page said the item was in stock and quick delivery. I received a phone call in early February that the item was to be delivered. No one showed up. I called several times and just get empty promises or no answer at all. I hear "you will get it in 2 weeks. Someone will contact you for delivery" "Our company will email you tomorrow." That was 2 weeks ago and no email and no call to set up delivery.
Desired outcome: I want the item I paid for and a fixed delivery date now.
ClockWay / Gift Theory
-
charged my card 4 months ago for $4,300.. still no delivery of order!
I ordered from clockway and was charged $4,365 on my card on 12/15/21for a cherry wood bar. I had decided to purchase from clockway because they said they had the item in their warehouse in ca. and i would receive it to pa. within 3-4 weeks. In mid jan 2022 i started calling clockway since i hadn't even had a call to schd the delivery. If/when you can even get someone on the phone they are always polite and apologize for the delays. They then put you into the canned recording saying they will send you an update on your delivery. i've called twice a month since jan and always receive the same email or recording on the phone that my order is at the trucking company warehouse for delivery to my house. I have heard this recording for 4 months, it is now april 2022. No bar and no call to schd a delivery.

initially they said its because i have the white glove delivery (which I didn't). they removed that in Jan. which was supposed to make delivery quicker. obviously not so, as it's now April 2022.

I'm afraid to cancel the order as i read other reviews where people canceled their order and never received their refund or their ordered item. I have waited this long and just want my item i paid for months ago.

This is my experience to date with clockway. I will post my update every month until i receive my $4,365 bar. You can make your own decision if you have not yet placed an order w clockway...

stay tuned for my end of april 2022 clockway update!
Desired outcome: I just want my bar that i ordered 4 months ago!!
ClockWay / Gift Theory
-
No clock/ No customer service available
Ordered clock and received confirmation (2/15/22) stating shipping delays due to higher than usual volume. Checked back several times for shipping info, only to receive same reply, higher than usual volume, may ship end of February 2022 or first of March 2022. Called the Customer service line 1-890-5105, No one answers the phone and are given several prompts then disconnects.

I have cancelled my order and will dispute payment on my credit card. Anyone ordering from this company should be advised not to do business with them. I have read previous complaints and see this is the way they do business.

BUYER BEWARE!
Desired outcome: I would like my credit card credited with the full amount of purchase price
This review was chosen algorithmically as the most valued customer feedback.
I ordered a clock in November 2021, they advertise a 24 to 48 hour shipment process for the item I ordered. I received an email the very next day stating my status was in the "DERPATING/DEPARTED" category. It is February 2022 and my staus has stayed the same, no change, and no clock. This company will not give any explanationnor will they allow you to cancel the order. It is strictly a RIP OFF company and should be shut down.
Read full review of ClockWay / Gift Theory
ClockWay / Gift Theory
-
CHM1846 Howard Miller wall clock
Ordered clock on Nov. 6 - 2021. Was never told on backorder. They never get back with you. Called multiple times to no avail. Dec 9th received email saying mid December. Today. December 21st they sent me an email saying mid January. Contacted THE BETTER BUSINESS BUREAU and they are not getting a response from them either. I guess it's time for everyone to start spreading the word on Facebook too. We need to shut them down.
ClockWay / Gift Theory
-
HOWARD MILLER CLOCK ORDER NUMBER 369124889
ON Sept 11, 2021 order confirmation reeceived for a howard miller delux 32" quartz wall clock Made in USA CHM-1954 confirmation #369124889 for $439.62.
on Oct. 13, 2021 i received an order status stating departingb- departed
no clock
on nov 8, 2021 i received exactly theb same order status stating departing-departed
no clock
on Nov 8, 2021 $439.62 was debated from my acct
NO CLOCK
tried to call number listed no one answers phone
emailed complaint
on Nov 22, 2021 emailed complaint as no one answers calls to number listed
on Nov, 23received same message departing-departed
NO CLOCK
On Dec 10, 2021 emailed inquiry of where is clock and acct debated
on Dec. 14, 2021 received exact same message departed departing
At this point i do believe this is a scam and i am out $439.62!
ClockWay / Gift Theory
-
No delivery no refund
I placed an order online for a curio cabinet on 6/3/2021 and paid 949.00 used my debit card came out of my bank 3 days later. I have made several phone calls and have been told the same thing someone would contact me to arrange delivery within the next couple of days. I have sent an email on 10/8/2021 requesting a refund. Today 11/10/2021 after waiting over 5 months hearing lie after lie getting the same runaround I filed a complaint with the Better Business Bureau to try and get my cabinet delivered or a refund, My complaint was one in a long list of complaints against this company
Desired outcome: I want my cabinet delivered or a refund
ClockWay / Gift Theory
-
Defective wall clock
Purchased the Harmon Miller wall clock with automatic night chime off and it chimes both day and night. Contacted them and found they are not interested in assisting customers post sale. Just silence and I ended up reaching out to Harmon Miller. Wish I had found the manufacture site with a listing of local dealers before ordering from Clockway.com. Horrible responses and service.
Desired outcome: reply with a solution on order 369113723
ClockWay / Gift Theory
-
Cabinet/curio - order # xxxx09810
I placed an order last May 29, 2021 and was guaranteed a 2 weeks delivery time. To date 6/23/21, the product has not been delivered yet and still under allege "quality control" and would take another 2 weeks to set up the delivery schedule. In other words, there's almost a 2 months waiting time. This was the worst purchase I ever made in my entire life! CLOCKWAY SUCKS!

I cancelled this order and I'm waiting for a refund that should be reflected in the next 3 to 4 business days. Worst customer service!
ClockWay / Gift Theory
-
Non-Delivery
Ordered a curio in Dec 2020. Last email from their delivery people was it was in Birmingham, AL and for m to contact seller so they could release for delivery. Sent another email to Clockway on Feb 11 2021:
"Dear danny,

Thank you for reaching out to us regarding your order# 368974311.

We have submitted your urgent request to our dedicated customer service team. If they need more information, we will let you know. Thank you for contacting us.

We very much appreciate your patience.

Thank you,

Customer Service
Clockway.com"
Desired outcome: Deliver the product
ClockWay / Gift Theory
-
2 globes; 2 kristmas clok,1 alarm clock
Giovanni daddieco
The order was placed 11/17/2020 19:59 pst
Invoice order # 368968364
Order:
2 globes
2 clocks kristmas songs
1 alarm clock

I have not received, no one in touch with me

Giovanni daddieco
83 winslow st
Everett, mass

Phone 617-778-8213
E-mail [email protected]

These are kristmas presents,
Some one please get in touch, so I can take the necessary steps
Thank you
This review was chosen algorithmically as the most valued customer feedback.
Caveat Emptor - Scam Company. They charged my credit card $200 in November then said it would be shipped in December. Now I'm being told late January. I can't reach them via phone and they won't return voice or online messages. Fortunately, I may be out a small amount of money. I do not recommend ClockWay. Government needs to shut down this company.
Read full review of ClockWay / Gift Theory
ClockWay / Gift Theory
-
Seiko rhythm clock
Purchased Seiko rhythm clock as Christmas gift. Clock received but has defective chimes.
Contacted customer service. Waited 45 minutes to speak with very hateful customer service rep. Was sent email confirming complaint. Email stated I would receive additional email with return label and instructions for return. Waited 8 days for email. Contacted customer service again with.another 45 minute wait...still no return email instructions. Called a third time with same result. Clock was purchased in early November, it is now Dec 22nd.
Very dissapointed, dissatisfied and disgusted with this company.
I paid $210.00 for a clock that doesn't work.
This review was chosen algorithmically as the most valued customer feedback.
Purchased this item 4/4/2018 and was very disappointed to find the workings are only assessable from the BACK...did not specify that we on the website. We did mount it on the wall and after a couple of hours found it ran 5 minutes slow. Took it down ...had it packaged and shipped by UPS $44.27 on 4/25/18...with a cover letter to Clockway in Thousand Oak...
Read full review of ClockWay / Gift Theory
This review was chosen algorithmically as the most valued customer feedback.
Who doesn't take customer service calls after 4:00 PM Pacific time? I waited 7 days to have this Grandfather clock delivered (even though I had "expedited" delivery service ordered the clock on 2/12/18 finally delivered 2/19/18). I never received a DVD to set up the clock and I thought it was supposed to be set up when the clock was delivered. Now per their...
Read full review of ClockWay / Gift Theory
We are here to help
16 years' experience in successful complaint resolution
Each complaint is handled individually by highly qualified experts
Honest and unbiased reviews
Last but not least, all our services are absolutely free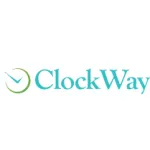 ClockWay / Gift Theory contacts