Serta
-
Our mattress has a big lump on right side of mattress.
We purchased our Serta Mattress in Sept 2021 from SAMS CLUB. During the past couple of months we now have a huge Lump on the right side of the mattress. Since we have had our mattress we rotated it approximately 2 times since Sept. There's not much more to say but we would like a replacement. Having that lump is ridiculous for a mattress, we just had for not even a year yet.
Desired outcome: My wife and I would like a replacement maybe something firmer. The mattress we currently have is the Serta Perfect Sleeper Baymist Cushion Firm Pillowtop King Mattress Set
Serta
-
Mattress
03/17/2022

I bought a very firm Serta mattress for my back issues from Macys that has a 20yr warranty W20F (on the Law tag). The mattress is 7 yrs old and I'm experiencing sagging and it's hurting my back.

I called the Macys customer service hot line and was set up for an appointment for an inspection. The inspector came out found a 1" depression and was told I will get a call back that evening. (about 10 days ago) No call so a couple of days later I called them. (Now the warranty schedule states anything over 3/4" was defective for that mattress.)

The overseas call center gave me the run around and denied that it was defective even though the warranty schedule states otherwise. After 40 minuted on the phone and being put on hold 8 times I gave up. (obviously they want to wear you down). I finally asked for an email that I could contact Serta at and was given a fake email address.

I finally found a phone number at Serta and was given the run around there as well.

This is just terrible and frustrating besides not being able to sleep because of back pain.

I am here in the hope of getting some relief.

Sales check # ME1388172027
Desired outcome: Sagging mattress replaced with an equal very firm mattress
Serta
-
Serta firm mattress
I bought a Serta mattress last year, Mar, 2021, It was delivered in Apr 2021. I contacted the store stating the bed was hard as a rock. He said you bought a firm mattress. I sat and layed down on what I thought and was told , a bed in the store, it wasn't firm, but I was wanting one that was firm when sitting on the side getting into bed, the store owner, " THE FURNITURE OUTLET" said he didn't take returns. so I contacted the company. In the mean time I bought a 2 inch memory foam topper. but mattress was still stiff. I is now almost a year and this mattress has never softened and I am still having trouble sleeping through the night. I go into our guest room to finish sleeping. BTW, guest room has a 10 yr old Sealy mattress which is perfect still. anyway. is there any way to get the company to help me with this mattress problem?
Desired outcome: Serta needs to communicate with me store: The Furniture Outlet, Cedar Point, NC
for the company label

from mattress for

company to see I own it
Serta
-
Ashland Chair
I ordered the charcoal colored Ashland chair through Macy's and the chair was sent without the cushion. The chair was delivered on 2/11/22. Everything else was sent and installed very easily. My Macy's order number is 45029339.

It is a very nice chair, but I would like to be able to sit on it with a cushion! I do not need an entirely new chair, just the cushion sent.
Desired outcome: Please send a cushion.
Serta
-
Vera Wang
I bought a full size mattres in 2008, it suppouse to have 30 years waranty. We bought in Sleep Train Mattresses.
The product was suppose to avoid any kind of bugs or mold. Be transpirable and less heat feeling. A lot of good prommisess on this product. That is way we decided to have it. Price/cost it was superior. We always use cover and take nice care on it. One of the features was no need to flip it to keep the form and performance. We still flip put it up twices a year. This year what is our surprise, it has mold in the middle of the bottom. 😞
The mattress was a lot of mold under the mattress. We woul like to find if this apply as a complaint.
Desired outcome: Warranty
Serta
-
Sertta icomfort twin XL 1 102428 S&D twin
Purchased from OFM190-Overstock Furniture & Mattress
Savannah, GA 31411
I purchased for less because she said it was a later model
but brand new. However upon getting home it had water damage and the bottom zip out liner has a large tear..
Liner says:
Blue100 Gentle Firm Color of loner -- light gray
Overstock will do nothing.
Would you please send me a new zip out bottom liner.
I would greatly appreciate.
Guess I'm too trusting.

David Ryden
124 Saltwater Way
Savannah, GA. 31411
912 598 8614
[email protected]
Desired outcome: replace zip out linears bottom
Serta
-
Pedic kimono
I contacted the place from which I bought the bed in March 2021, they referredme to Lylax who deals with the after sales in Kwazulu Natal South Africa. It is now September 2021. Every single time I have to call to find out how far the process is with regards to warranty, it seems to Serta that a warranty means nothing. I have spoken a few times to Essayvani, who is no help at all. Promises to call back with answers never materialises. I bought the bed after doing research with the expectation that it will last. the bed has been giving problems since 2020 but due to the pandemic I did not want to go out of my home, because you physically had to go there to report. I am a healthcare worker at the fore front of this pandemic, it is imperative that I have a goodnights rest, of which I have not been getting. After sales is pathetic.
Desired outcome: I want my warranty to mean something
Serta
-
incorrect item received
placed an order thru sams.com for the serta castleview set. Received on 8/21 and it was the wrong size box spring- full instead of queen. I called immediately and advised them of issue & opened a file for replacement
*Your reference number is 210729-017999* I was advised to send a pic of the tag and the corner of the mattress, which i did. The claim was denied bcz the label "says" queen but you can look at the pictures and see that the mattress is clearly too big for the foundation. I have called 6 times thus far attempting to get this issue handled. the rep i spoke to today said they needed 4 more pics of each corner... as if the one that I sent saturday doesnt show the mismatch... escalated again to rep named Alex who is supposedly handling this for me. No one can explain why i need to send 4 more pics of the same mattress hanging over the boxspring. Can i request a call back and be reassured that this issue is being handled properly.
Dominique Winston 314-704-1951
Desired outcome: pick up full size foundation replace with queen foundation
Serta
-
Serra I comfort mattress
I've complained about this mattress and the scam 25 yr warranty before.
I will continue to tell as many people about our experience in the hope of saving them from the same costly and physically painful mistake.
I'm going to enjoying sending this piece of junk to the landfill this week. Finally replaced it with a real mattress. I hope it takes forever to rot In the ground.
As for the local furniture store that scammed me out of over $3k. They can enjoy a life without any more business from me.
Serta
-
mattress never delivered, order cancelled by them, now no refund
We ordered a mattress from the Factory Outlet store on May 31st. Money debit from out account June 1, 2021. Was told 2-4 weeks for delivery, since mattresses are made to order. Our order was delayed several times (even though the delivery company at one time said they had it) Finally it was going to be mid Aug. We contacted customer service several times, no explanation for delay. Then finally said it had been damaged in transport and would we like to wait for another 4-6 weeks for another one, or would we just like to cancel order. We said cancel (needed a mattress). Was assured that the refund would be credited to our account in 24 to 48 hours. That was July 13. Today is the 20th and still no refund. Poor communication and customer service.
Desired outcome: Full refund of money paid for mattress never received.
Serta
-
Serta Sleeper Bed
Mattress is being picked up so that's no problem. But, the frame I am told I have to keep at a cost of $1800. I never heard this mentioned but I understand it was in the contract which as normal I didn't read as I trust American dealers. I'm very upset with this and want the frame returned. I feel their 120 day guarantee is misleading and underhanded.
Desired outcome: Everything returned and no charges to me
Serta
-
Serta perfect sleeper glenmoor 2.0 pillowtop mattress
I have filed a previous complaint. My mattress is even worse since then and I dont think it was over a month ago. I would like to get a new mattress or exchange this one. It has a severe dent in it and was purchased in march.
Please respond. I have sent pictures and the receipt in a previous email. If you need more information, I will be happy to send.
Desired outcome: Refund/Replacement
Serta
-
Serta Perfect Sleeper Glenmoor 2.0 Pillowtop Mattress
I purchased the above referenced mattress 3/24/2021. I noticed this morning in changing the sheets that the mattress is severely indented. I love this mattress. My back does not hurt but I am afraid that is will not last 6 months. I am 150 pounds, so I do not believe that is an issue. Extremely disappointed. Maybe it is a defective mattress? I am not sure, but I do not wish to buy a new mattress twice a year.
I will be happy to send more pictures/video's at your request.
Desired outcome: Refund/Replacement
Serta
-
Serta mattress
Serta provide me with a new mattress in Dec 2016 this mattress is 5 yr old. This mattress is awful we both have bad backs This is the second mattress Serta that bad. The first mattress was fro Mattress Firm in Cape Coral. This is very upsetting that this is the second Serta that does not hold up for the 10 year warranty. This mattress is only 5 years old

Thank You
Carolyn Montgomery
3505 NW 9th Terr
Cape Coral Fl 33993
239-841-0644
This review was chosen algorithmically as the most valued customer feedback.
Bought at Macy's 3 times as first two defective! Was told mattress plush it's not it's hard and I have trigger points in hips shoulders not a good nights sleep in a bit over a year as COVID-19 resulted in shutting delivery and inspection down! Now I am stuck with an expensive mattress I cannot afford to keep! Thanks COVID-19 and Macy's! Tried calling Macy'...
Read full review
Serta
-
Serta Arlington office chair
Purchased about three years ago, the chair has been perfect in all ways except soon after purchased, the "bonded leather" cushioning began to break down. Initially with small bubbles but progressing to a complete molting. The laminate material has deteriorated in all locations of the chair and require constant cleaning of the floor and brushing these peelings from clothing.
The chair was purchased because of the 10 year warranty that it came with. I am writing to inquire about how to proceed with a claim to receive replacement parts or get a credit for the purchase of a replacement chair.

Thank you,
Bill Eckler
941-408-5363
[email protected]
Desired outcome: repair, replacement, credit
Serta
-
Darlington king spt set serta perfect sleeper
We purchased this mattress set on july 29, 2017, as of today the mattress has a hump in the middle and indentations on on sleeping sides, on one side we have a 2x6 piece of lumber under the edge of the mattress because it dips down so low it feels like you are going to roll off the edge. Just to let you know we are average size people we have brought other serta pillow top mattresses in the past and never had a problem. We would like to have some resolve in this matter the mattress is not comfortable at all. Thanks jim and gloria daniel
Desired outcome: Would like replacement if possible.
Serta
-
Big & Tall Office Chair
Good afternoon,

I bought one of your $300+ office chairs via amazon, but it was delivered with arm material not correctly and completely sewn together.

I was emailed a customer service number to true innovations, 1.800.379.9773. I was the first call (call 1 of 1) and waited 45 minutes to speak with someone. When I did finally speak to someone, they said "our company doesn't make those chairs." I told them there number was staples on the bottom next to a prompt, "Do not return-call first." She replied, "Yea, I don't know, " and hung up. I called again, and after waiting 45 minutes, spoke with a different girl. This time I simply asked to speak with a supervisor at the onset of our conversation, to which she replied, "The girl you talked to said you were rude and that's why we won't let you talk to our supervisor, " and hung up.

It is your responsibility to vet your business partners, because when you give them permission to stamp the Serta name on a product- that product just as well may have been shipped from you personally.

This is the first experience my wife and I have had with Serta, and overall, we absolutely LOVED the chair we purchased (I understand things happen in every field); however, you have certainly:

1) Gained a broken chair- it will be returned via amazon,

2) Lost 2 customers for life- who were initially happy with your product overall,

3) Secured a collective estimated 80 years or so- my wife & I probably have that long to live between us- of NEGATIVE word-of-mouth advertising,

4) A negative online review- whenever such an opportunity presents itself or can be found.

You failed, epically,

Jeremy
Serta
-
Mattress
We ordered a Serta mattress in August 2020 and finally received it October 2020. However, the week of delivery we were leaving for vacation. Once we returned to our new mattress it was comfortable but then it started to sink with a hump in the middle of the bed.

The mattress has cause discomfort and after going through Chemo and Radiation this is very disappointing. Please replace.

Respond to: [email protected]

Thanks
Serta
-
Sinking mattress less than 10 months
I purchased a mattress through Art Van in Saint Louis, Mo back in June of 2019. The mattress is sinking in, My wife is now experiencing back pain due to the defective Serta mattress that was sold to me. She cannot even sleep in it any more. This sinking start about 10 months after it was purchased. I paid actually $1, 800.00
I would like my mattress replaced as soon as possible.

T can be reached at [email protected]
Or 314-566-4087
Thanks Charlie
We are here to help
16 years' experience in successful complaint resolution
Each complaint is handled individually by highly qualified experts
Honest and unbiased reviews
Last but not least, all our services are absolutely free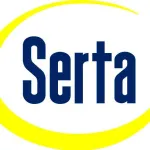 Serta contacts