Newest SCS reviews & complaints
corner sofa & 2 seater
I have had these from Scs for 19 months. And from 14 months onwards the sofas have already started to sag and rip from the seams. I have called & emailed Scs aftersales numerous times and have never received any reply. The quality of service is poor and I am amazed how this company can get away with it. They are not listening to customers grievances once they have pocketed the cash. I will be seeking legal advice and my advice is going elsewhere. Stay AWAY from SCS as they are thieves.
the wait we are having.
Dear Sir or Madam
On 23rd May 2016 we selected our settee and paid in full to get the offer it was on the 23rd of July the sofa came.
1st they dropped settee of the back of the lorry my neighbour witness this.
2nd they damaged all my front door seal trying to get it in and then they couldn't do it due them not getting the handle right.
3rd the ripped it as they dragged it threw the gate and again ripped getting threw kitchen door. .
My husband visited the Wakefield store and the manager cancelled the first order and reordered 2, x 2 seater settees.
I've rang up today 06/09/2016 to find out when it going to be here and they have said middle off October.

This happened on July 23rd, 2016

I would like the company to find out when the sofa is coming and if its not going to be here like they said with in 6/8 weeks which is mid September to late September NOT October. I would like a date before the end of September and if it goes into October i would like you to offer some kind of compensation: Eg some for of cash compensation or the foot stool to match the sofa.

Yours faithfully

Karen Bradley
2 sofas and bad repair jobs.
I purchased two sofas in 2012 with a 10 year guarentee. In 2014 their insurance company Guardsman came out and supposedly repaired it. In 2015 it went again different part they came out and again supposedly repaired it. In 2016 it is now completely broken in most parts of both settees. Contacted SCS directly as unhappy their engineed came out did a report the work Guardsman did was not right causing further damage. Scs won't repair as not cost effective all they have offered is 20% off a new one. Supposed to last at least 10 years. Ceo aware unhappy with Guardsman but unwilling to budge so now with Financial Ombudsman.
customer service at lincoln store by manager mohamed rana
We tried to purchase a sofa for what we saw on the ticket of £299.00, on the 28th august 2016 whilst in the store as a vulnerable couple with a disabled child, the salesman Brian Durant told us we had to pay another £120.00 on top for insurance ? we questioned this several times and he was adamant we could not purchase the sofa without this, so like fools we agreed and i collected the next day as the delivery cost was another £79.00, i called into scs on the Saturday some 4 days later as the settee had a clear stain on one of the cushions which in the false lighting in the shop couldn't be seen by us, when i walked into the store i was approached by the Manager a Mr Mohamed Rana who totally lied and said there was no stain present although one of his staff members could clearly see it but was moved on rapidly by Mr Mohamed Rana, When i questioned the fact we where made to pay an extra £120 on top of the settee price and i would be taking it up with trading standards i was offered a full refund of my £120 surprise surprise within seconds, Our initial complaint of the stain on the cushion was not resolved and all i got from the manager was abuse and made to look a fool.
faulty coffee tables poor customer service
Purchased 2 coffee tables 6 months ago and since day 1 they have been damaged when they arrived send of for replacement glass in them again was damaged when it arrived so still 6 months later I'm waiting for a replacement coffee table however I don't want these good anymore due to the lack of customer service I have received from scs and their staff and how long I have had to wait for a replacement which should have been sorted a long time ago I'm sure if I was purchasing one it wouldn't have taken this long but they have had their sale now would not recommend or purchase from scs again

Poor communication
All the staff have attitude and palm you off with we will call you back and never do and the manager funny enough is always too busy to talk
electric recliner chair
I bought an electric recliner last June from scs after a few weeks the padding on the seat started to crease.I continued to use it but by Feb this year it got so bad that I had to use pillows on the leg rest bit if I wanted to use.I complained it took weeks to get a reply after continually ringing them.Eventually a technician came out to look at and ordered parts to fix it.After several weeks he arrived with the part but it was the wrong one.Again back to square one.I waited but heard nothing so I sent several emails with my disgust.Alas today they ring me saying the part is now reordered and should be ready in 5 to 7 weeks.
I gave since contacted my citizens advise bureau and they said I should ask for a refund.The technition has already said he thinks it's a design fault so it will probably occur again.I now want a full refund or I will take it further
delayed delivery times
We placed an order on 1/3/2016 for the soho white dining table and 6 chairs at an estimated delivery of 9-10 weeks. We weren't really happy with having to wait so long, but loved the set, so we ordered and paid for it.
The 10 weeks delivery time was up on 9/5/16. We had heard nothing so my wife phoned the store to ask what was happening. She was told the table is in stock, but the chairs are not due until mid to end of June.
I have since phoned the store myself (Metro centre, Gateshead) and spoke to Emma, who is very apologetic and tries to help. We have found out that the delay is due to the manufacturer and the chairs are now due 24/6/16. So that will be 16 weeks from order placement.
I've read on the SCS information that delays of 4 weeks are reasonable. So, I think a delay of 6 weeks is unreasonable.
Emma has said we could have the table now if we want. Problem is I'm not really sure I want any of it now. If we had been told a 16 week delivery time at the point of ordering we would have walked away. By that reckoning, I think we were mis-sold.
faulty sofa
I bought sofas from above company 30th Dec 2015. They were delivered end of March/Beginning April 2016. My 3 seater electric recliner stopped working within 4 days, my 2 seater has a badly scratched metal cover on recliner switch and the two halves of the pattern on the back of my 3 seater do not match up. The technician came out on 11th April 2016 and I am still waiting (29th April) after receiving a letter on the 19th April saying they will contact me within 5/7 days on what they are going to do.I have heard nothing and you cannot get through to Customer Services at any time of the day. My sofas are faulty and I am very unhappy about the poor lack of communication from this company. I do not know how to get in contact as I have also sent e mails and have received no reply. I would appreciate some help on how to contact this company. I would like a new 3 seater sofa and a new recliner cover on my 2 seater sofa. Thank you
damaged/faulty chair and stool
My partner and I purchased a sofa from SCS in October 2015. It was delivered toward the end of November 2015. Within 2 weeks of us having the sofa, chair and foot stool, the stitching came away from the footstool and I had to get someone out to repair it which was pretty quick as they come out the next week. About a week before Christmas the stitching came away form the seam on the chair I reported this as soon as it happened. They didn't send someone out until February to take a look at this after numerous calls, emails and appointments unattended losing days off work. When the pollster came to have a look he explained that we would need a new cushion and it would be ordered and it could be 7 weeks. I gave it 8 weeks and still no cushion!
I tried to phone but can never get through always on hold for over 45 minutes and I only 30 minute dinner hour. I have emailed and emailed I either have no reply or the email will state its been passed on as a matter of urgency and then no response.
I have explained to them I am not happy with the purchase the state in which it has been made and the after care. Its disgusting! I would just like to return the sofa and take my money else where.
carpets
SCS carpets - UTTER GARBAGE
We bought what was described by one of their con-men salesmen as a "bullet proof" carpet. Stupidly we believed him and, even more stupidly, we had the whole house carpeted by them costing well over £1000. What a mistake! Within weeks the backing started to separate from the pile causing visible bubbles. When we complained we were told that "as we had used our Bissell carpet cleaner on it - it was our fault". The same is now happening on areas that have not been cleaned. Their carpets and after sales treatment are UTTER GARBAGE.
Thankfully, we learned from our own mistake in time. We are property developers, and have since carpeted several properties without any similar issues - by going elsewhere! Their rubbish carpets and after-sales treatment have cost them a LOT of money.
I urge you all to take heed of our experience with SCS and avoid these con artists. We will never use SCS ever again.
the way ive been treated and been given wrong information, making endless calls and emails
Bought a sette it wasnt right after a few months, had an inspector out whom said it needed recovering they recovered the sette but didnt change the inner sponge so it looked even worse! Upset and persevering another inspector came out whom said it needed 13 hours worth of work so i would get a full refund or replacement to go to the local store.So i went to the store in st helens and spent some time with the manager i picked a corner sette and a 3 seater, i was told what i was owed which he wrote down then he added up what id picked and what i would have to pay towards the new one with an extra 10% for all the hassle. I went home to think about it then rang back to say i woud except the offer i was told to call down to pay the extra which was about 150 pounds, on finishing work i went again to pay the difference but the manager had to leave so was asked to call back! I recieved a letter weeks later explaining what i owed but it was by this time 240pound i contacted the store ti speak to the finance manager whom told me i was given the wrong info and simlpy thats what i owed.I was so upset at all the messing around that i sent an email on the 8th of feb to the aftercare team which i didnt get a resonse so i emailed them again on the 18th of feb to which i got no response again i then called the aftercare team which was 45 min call after speaking to them i still wasnt happy please help
yours gratefully mrs samantha Eden
38 central drive
haydock st helens wa11 0je
Feb 24, 2016
12:05 pm EST
Im really annoyed and upset with all this
carpet purchase with fitting
On Saturday 9/1/2016 I purchased a sofa plus carpets for my bedroom. I paid the deposit, arranged for someone to come and measure and 21st of January had been confirmed for fitting. On 13/1/2016 after the measures were taken I received a call that I must pay the outstanding balance at 18:28 PM; otherwise, the carpet won't be fitted on the 21st. I went from my university office straight to SCS Durham to pay the remaining balance. The sale person complained about the slow computer and took over 25 minutes to take the money. Then, he said that he does not know about the fitting but someone will call me next day. As nobody called, I rang to remind and ask about the fitting. The sales person said that the responsible staff did not show up to work due to a few inches of snow. He became extremely aggressive verbally, shouted and yelled at me that he does not care whether my carpet cannot be fitted on time as promised, as I also expect my bed to be installed after the 21st. I mentioned that I am a university lecturer but the SCS Durham sales person yelled at me and terminated the call. This happened after receiving the full payment for a carpet which SCS Durham did not even deliver but for which it had already cashed the money. I had explained to the sales person that I have the right to cancel my order as this is clearly a breach of contract. It was written on the order form about the fitting on 21/01/2016. The sales person did not care and was not willing to help with anything. In my view, such a person with this kind of outrageous behaviour is ruining this company's reputation in front of their customers. It is incredible to be treated like this after the purchase in the 21st century! I felt so threatened that I would not have the courage to walk in the store for the rest of my life. I expect compensation for failure to deliver on this company's promise and for making me interrupt by very busy work schedule at the university and for the fact that such an incompetent person yells at me as a customer. The Consumer Rights Act 2015 applies and to be fair this is a pressured sale technique coupled with aggressive sales behaviour and gross incompetence. I am also worried about the delivery of the sofa after reading the comments from other SCS customers. It is an abusive trade practice to promise the delivery of something that is not on stock but to materially mislead customers into believing that the seller, SCS, has the sofa and that it will be delivered on time. This is the most shocking customer experience of my life and as I am a lawyer if I do not receive proper treatment and compensation for the aggressive verbal abuse I will have to bring SCS Durham to the Courts of England and Wales. The UK Consumer Rights Act 2015 and Misleading Advertising apply.
non delivery of sofa
Nov 15 2015 placed an order at Bedford store on basis sofa would be delivered before Xmas 2015 and paid £1500. just over a week later phone call sorry won't be delivered until early Jan 2016. Not happy but offered £150 refund as compensation. Ok I accept that but then hear nothing so go into store between Xmas and New Year - no idea when the sofa will come from Italy but we will ring them Jan 4 2016 to get a delivery date. Needless to say no call so drive 4 miles to the store - nobody knows anything about the call - but we find it where i said it was in the diary. Any don't worry our system is showing delivery for Jan 25 2016 and that is the latest date we can promise - it may well be earlier. Not happy so I ask for the manager to ring me. Phone call next day from the manager (always new aren't they !) and soo sorry Mr King it is all our fault and your sofa will be here sometime after Feb 1 2016. Hold on you said yesterday Jan 25 and it couldn't be later. Not a happy man here so manager says you can cancel and I said I want compensation - ohh no you get nothing even though you have had £1500 for over 7 weeks. So I cancel order and I will commence proceedings for compensation but to add insult to injury they can't refund the money to me as the regional manager hasn't authorised it. What an unprofessional bunch of shysters who lie to get your money, fail to return calls and then lie about delivery dates. I have never posted n sites like this but I will say AVOID SCS LTD like the plague.
3seater power lazy boy yorker grade mahogany
We purchased this 3 seater sofa with a 2seater from SCS Wakefield on 12 July 2014. Paid extra for leather guard plus kit £286 . The left side where head rest is as patch where as started peeling this started in sept 2015. We contacted Castelan insurance group which we took out from SCS. They sent a complaint form out on the 20 October 15. It took a week or so then they sent someone out to access it. The insurance sent us a letter on 25th November 2015 stating that the technicians report said it was tacky and sticky NOT TRUE. So they will not pay to have the sofa repaired. We went SCS they more or less said its wear and tear and this could happen! I am not happy with there negative comments. We paid £4337 in cash we have had this sofa 15 months so I would have thought it would not have peeled like this the rest of the sofa is perfectly OK. We thought if we paid more for a good leather sofa to last us in our retirement. Could you please help us.
furniture delivery
I placed an order in store for sofa. I was told it was going to be delivered between 10 - 12 weeks after order was place but, they will contact me in advance to arrange delivery date that suit me. I received no further communications so, almost 9 weeks into the order, I phoned the store just to get an update and was told my deliver was expected in two days time. I received a phone call from the distribution centre a day after my phone call that my order was now at the distribution centre. I requested that the sofa be delivered on a Saturday as a work full time mon - fri. I was informed by the rather unhelpful CS personnel that I will have to pay additional £20 on top of the £59 I already paid for delivery. My order is over £3000 and cant believe I have to pay additional money for weekend delivery when I was never told while placing the order. Too disappointed with the whole way it is being dealt with.
sofas
Purchased a sofa last Sunday signed the paperwork without properly reading it but due to personal circumstances wanted to cancel without any problems so on the Monday night tried to call but nobody available so sent an email to cancel and explained my situation, had to phone on the Tuesday morning as no call. Was told I couldn't cancel my order as I purchased in store, did say on the paperwork but wasn't told about on the day of my purchase by the sales person but had put a circle around it.that will teach me to read everything before signing a piece of paper did not like the way I was spoken to either. Called head office and spoke to a general manager who told me I may lose my deposit but would have to go into the store and speak to the store manager and although I didn't want to do this would still have saved me money in the long run but I was still told wasn't able to cancel. If I had have purchased this online I would have had my deposit back plus my order would have been cancelled with no problem. *** NOTE TO ANYBODY WHO IS THINKING OF PURCHASING IN STORE DON'T DO IT *****
unsolicited spam text messages
26th & 30th September 2015
ScS Sofas unsolicited spam text messages to mobile [protected]

I've received a couple of these now (see screenshot attached), these in themselves haven't been a massive inconvenience, but I have never engaged ScS Sofas and have certainly never authorised them to contact me for marketing purposes.

I want them to remove my mobile number [protected]) from their records, they shouldn't have it.

There appears to be no way on their website to raise a complaint, and no way of getting in touch with them without providing yet more personal information for them to store and use.
The complaint has been investigated and resolved to the customer's satisfaction.
breach of data protection
I ordered a Sofa off SCS on 15.02.2015, this was sold to me by a sales man called Tom, after a few days Tom contacted my friend via the information we had given him for our credit agreement asking her out, to which she was very distressed. I then had to contact the company to amend my order. Tom answered the phone to whcih he kept pestering me about my friend and actually didnt listen to what i wanted to amend. He said someone would contact me and no one did, i called back twice and spoke to Tom again who was extremly rude as my friend told him to stop contacting her. Still he could not tell me if my order had been amended. I called back again and spoke to the manager at the Farnborough store who said there was no evidence of me wanting to amend my order.
I have been waiting over a week for an area manager to call me which they havent. I am disgusted with the was my friend and i have been treated and want to take this further
Resolved
Please delete this post. Someone has contated me from the company and are dealing with me complaint as a matter of urgency
sofa and carpet
After paying cash for a carpet and two sofas we were told the carpet would come on the 11th December then the date changed. When it came it had been cut too small. Then it was out of stock. Another day off work to choose another carpet. only got it fitted because Chad pulled out all stops. Then on the 24th December the sofas arrived Iwas at work and would not have accepted them but we had taken the old suite away and it WAS Christmas. It February 10th and we have had no official apology fro SCS only the shop manager who is doing his best. All the staff at Stockport are helpful but they cannot help really. Today I phoned head office only to be promised a call back. It never came...I did not get the carpet of choice and did not get the sofas of choice, They have had my money...they have broken the contract, no apology I am going to request a refund...
poor service
Purshased carpet from scs was advised to strip all carpet no mention of gripper to be left on so we stripped all the carpet we are not carpet experts or sales people and should have been advised about all these things before hand on the day of fitting fitter arrived said no gripper advices store told us to strip everything and make sure all ready for fitting fitter said no gripper I said store not advised fitter left no fitting carpet as no gripper on van rang store spoke to Nigel wouldn't not let me speak said I'm shouting when I was not and put phone down on me I have not had to take twi day off as scs have no sales skill and don't know how to sell carpet and advice customer but happy to tak your money and very polite when have payment but rude and unhelpful when thing are not correct
Collect Your Trust Badge
Be recognized for outstanding customer service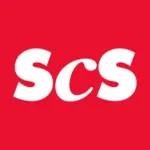 SCS

contacts
We are here to help
19 years' experience in successful complaint resolution
Each complaint is handled individually by highly qualified experts
Honest and unbiased reviews
Last but not least, all our services are absolutely free