Safety Services Company reviews & complaints
Safety Services Company complaints
10
Employee Darrell Martin was dishonest and promised more than he could deliver. After trusting his him I allowed some add on sales. I was to receive two separate training kits for "Train the trainer"...
Read full review
Good day. Trust all is well. I'm complaining about what has been going on in Phoenix, I don't know if prasa is aware of this and if nothing is being done about this, metrorail will loose more...
Read full review
Call promising a free OSHA safety certificate upon delivery of information and course took money from my company and never sent the information tried calling customer service no one ever answer...
Read full review
Safety Services Company
-
Safety training course
 company called safety services called my business phone one day and stated they were offering osha business safety meeting course for bettering the employees and work environment. . I stated that i would look at it further, to mail me further information such as cost, date, time and location of the safety course and i would absolutely check it out. We all would love updating in the occupational safety areas. Well what i receive was a envelope containing this award type safety training accomplishment. Some so called achievement reward .No safety course or anything but this free safety sign to hang up as the same as hanging a fake college diploma. A total joke, scam
Well the daily calls 2-3 times per day someone calls from now likely their home trying to
Collect around $500.00 for this scam .I found numerous others online reporting safety services also fraudulently seeking upwards of thousands of dollars from other victims.
Safety Services Company
-
No contract, no service but they keep billing me.
I called this company requesting information about becoming safety compliant in order to bid large contracts for our new company.  I never signed any contract, nor have they provided me with any services.  I then requested two other bids for the same services, and was surprised when the bids came back they were 1/2 the cost of what this company was charging.  I then did some more research online and found numerous complaints about the sales tactics of this company, from clients that did hire them, but also from ex employees.  The next day I emailed this company and informed them that we would not be using their services and that I had gone with another company.  I received a call from a Jamal Montgomery with "client relations" stating that we owed $3, 625.00, where in I promptly informed him that we had not contracted his services.  He then emailed me stating that if we did not pay they would be sending our account to a third party collection agency.  I then got an invoice (now 2 as I write this) again demanding we pay them. 
The complaint has been investigated and resolved to the customer's satisfaction.
Safety Services Company
-
Unethical
I received a call from this Safety Services Company telling me I ordered a Safety manual from them when I didn't and then they tell you they made a mistake in their records. In the past I used them several years ago and this is how they harrass people to use them. I told no I dont want a manual and nothing to do with your company. They continued to call me, email me and phone me. I finally told them I will charge them with harrassment if they don't stop. I see other complaints that they even send you bills for this unethical behaviour. Hope everyone can get this company to stop this behaviours they have spread to Canada as well.
The complaint has been investigated and resolved to the customer's satisfaction.
Safety Services Company
-
Unauthorized Charges
A representative from the company called my company wanting to sell their safety services package. I told him I was not interested but he persisted. I finally agreed to look at the material with the understanding I had no intention of purchasing anything. The company started sending materials and billed my company. When I refused to pay. They started making harrassing phone calls. They offered to settle if I was willing to pay a cancellation fee. This company is a SCAM. If they call you the best thing to do is hang up.
Safety Services Company
-
Wrong order, no response
Ordered safety lessons for OSHA compliance from their menu of topics. They sent the wrong items. Called, refaxed written order, still sending the wrong items. Faxed demand for refund, no response. Sent letter demanding refund, no response.

This used to be a decent company, is no longer. Totally inept and unresponsive. Will report to BBB and attorney general's office.
The complaint has been investigated and resolved to the customer's satisfaction.
Safety Services Company
-
Do not use them
After receiving an out dated version of the federal compliance poster, I returned the product. I have since received several faxes and letters stating that I have not paid the invoice. After receiving each of faxes and letters I have called the company and the assured me that the item had been received and that I would no longer receive notification of not paying the invoice and that everything had been taken care of. I received another notification today. Since this is an indication, to me, of the organization and customer service of their company, I highly recommend you look elswhere for your compliance products.
The complaint has been investigated and resolved to the customer's satisfaction.
They called to sell me things, and I refused. They called multiple times, each time I told them I did not want to purchase anything. Before I know it I'm getting an invoice sent to me in the mail...
Read full review
We are here to help
16 years' experience in successful complaint resolution
Each complaint is handled individually by highly qualified experts
Honest and unbiased reviews
Last but not least, all our services are absolutely free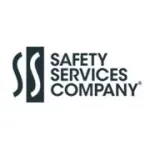 Safety Services Company Company contacts