RHP Properties complaints
103
RHP Properties
-
swimming pool
I live here in Virginia Hills PA and there is a problem with people climbing the fence when the pool is closed. Last night I watched the people from 28 Alexandria climb the fence to go swimming. Someone is going to get seriously hurt by doing this. I watched a young girl who was having trouble climbing the fence and who could of fallen and got hurt. This is not the first time this has happened. These people should be banned from using the pool. The management team does not address this issue and it needs to be addressed.
Desired outcome: People need to be banned for doing this and management needs to address this.
This review was chosen algorithmically as the most valued customer feedback.
3 Crowns, Las Vegas. There are 266 homes here. There will be 266 in line to receive refunds for the following. Security gates intentionally left open from may to July (statement from prior manager stating corp office gave instructions to leave gates open) Pool closed by health dept from April thru July Water Quality Report not posted and hidden from...
Read full review of RHP Properties
RHP Properties
-
Company and management
The manager joe Caldwell likes to falsely other people signature, he stole money from me I gave him 2 money orders on October 5 2021 for my deposit and lot rent and he stole some of the money by putting that I paid October 18 2021 $322 of lot rent and the copies of the money orders I gave him October 5th he signed them but he decided to steal some of my money I told Kenny from corporate and he block me, my l ase is up July 31. 2022 which I am moving because of the disrespect and discrimination from this community I hope they don't keep creating lies and steal my $433 deposit too I am l acing my lot clean I need to urgently speak to a professional people regarding this matter because this clown cannot keep on managing this place everyone here hates him from the people I have talked to is a true nightmare being in this place and I am disabled I cannot believe this company takes advantage of the people luckily my son is a professional and a manager of an awesome community in a different city but I feel sorry for the one who have no clue about this business, if you need pictures please ask me
Desired outcome: I need for this person to pay for what he is doing and make sure he doesn't steal my deposit just like he did to the previous resident, will go to the last consequences to make sure that no one else be scam by joe Caldwell and kenny
This review was chosen algorithmically as the most valued customer feedback.
I was sitting out front smoking a cigarette and who ever this K.M. Is stayed in her car and was going to have my mom's car towed even though I told her my mom was leaving soon and she kept giving me attitude. And I told her not to stick anything onto the car and she did it anyways. It was very hard to get off and now the window is all scratched up from...
Read full review of RHP Properties
RHP Properties
-
Remodeling my porch
The Village of Six managers have neglected my orders to repair any of the work orders. I just got a new porch two weeks ago from where in 2020 I fell off my porch and damaged my left kidney where I had a hematoma on my left kidney & then I had to have surgery, I had been complaining about these repairs to be done. The only reason my porch was fixed is because my steps collapsed and other neighbors where helping to put things to hold up my steps from my family I falling through. Matt from corporate knew about my porch and didn't care that I injured myself on this property. I've been having electrical problems with my plugs in this home it's never been fixed. I have plumbing problems that they refuse to fix. I'm a resident that pays on time never late nothing is ever done when you put in work orders they go undone and never fixed. My back porch needs to be redone. I have floods in my yard that is going to damage to the porches.
Desired outcome: Only the front porch has been fixed.
This review was chosen algorithmically as the most valued customer feedback.
I have a dead animal under my trailer and the community refuses to help me with it or contact someone to remove it. My Name is Sydney
Read full review of RHP Properties
This review was chosen algorithmically as the most valued customer feedback.
Since 2016 tree maintenance, lot grade issues and drainage all required by State Law that the community maintain have been ignored, avoided, and denied. When I paid to have things done myself, to mitigate damage to the home, reimbursement denied. State Oversight Office, those poor people try so hard to help but are overwhelmed with the number of complaint...
Read full review of RHP Properties
RHP Properties
-
Harassment/ bullying
I never had any problems until I chose to cut a bush in my front yard. I cut the bush because people were walking right up next to my home to get to the neighbors back porch. The bush was over grown so I decided to cut it. Just in that min. I get a notice from the property manager to not cut it because it doesn't belong to me it's private property and I'm not aloud to cut something that is in my yard. It's only because the old people that refuse to maintain the BUSH want to hide all of their junk on their back porch. So I came home and cut it anyway because there are multiple bushes and trees cut around the neighborhood. She came to my house screaming at me that it's private property. Now she won't leave me alone with all these violation notices that make no sense.
Desired outcome: Stop the stupidity and stop harassing me
This review was chosen algorithmically as the most valued customer feedback.
My kids and I moved into Portside East in November of 2021. We bought the mobile home and moved in. The second week when trash came the workers broke our trash can. I called city of Jacksonville (COJ) but they don't handle it, the office here does. Called them and was told it would be taken care of. 3 or 4 days later half the community had new trash can...
Read full review of RHP Properties
RHP Properties
-
About a felon
I live in Algoma Estates in Rockford Mi. My neighbor has a daughter who stays the night at least 3 days every week. She is a convicted felon three times for theft. This past week she's been there 7 days. Now, we had to get background checked and so did my 20 year old daughter for felonies because we were told we couldn't live here if we have felonies. So I don't appreciate being forced to live next door to a felon. She needs to be background checked also. She's also a heroin addict. Please do something about this problem. It's not fair to the people who are following your rules.
This review was chosen algorithmically as the most valued customer feedback.
I am having harassment at my mhp nortwood lewisville. New management and gave me 3 days to clean yard, I did so they charged me 100 then 50 for not letting me sign the lease and 50 for late payment although the bill said 792 then 6 days latter come back tell me I owed 00 for items already fixed and I have proof. I have a lot of messages communicating. Then...
Read full review of RHP Properties
RHP Properties
-
Landlord Harassment
Nonstop harassment by management. There are 10 pages of rules and regulations. They do not follow their own rules. Example : If you don't put your trash cans back within two days there is a $10 fine yet they fine within a few hours. The rules state there is a $50 fine if there is a dog tied up in the yard or tied up on the porch ... yet they charged multitudes of people $50 for their dog just standing on the porch getting fresh air.

They tow cars like crazy! They verbally state if 'any' part of the tire is on the grass. In the rules and regulations it states if a 'full tire' is on the grass. People that just come into the mobile home park community have had their cars towed as many as 6 times.

These people are a bunch of crooks / thieves out to not only fine you nonstop, but steal your home, if possible. It has happened many, many times.
RHP Properties
-
Connie Jean residence
I been a resident of Connie Jean over a year now been having issues since I moved in my place. nothing has been resolved like not having blinds installed in my brand new place for a sense of some privacy and security. I spoken with the community manager and they said nothing they can do about it but I say different because the same exact property has blinds and I dont. I also have other issues Ive been having with the property and they're taking there time to work on that sent them a to do list and everything and some has been done but not all. I need to take this up with corporate sad to say.
RHP Properties
-
No water
I live at Chesapeake Mobile Ct in Hanover. We have been without running water since 11 a.m. yesterday ( Thursday ). I have called the emergency # 3 times. The guys working on the pipe left around 6 p.m. without fixing the problem. The lot manager told me they would be back Friday morning to finish fixing it. This happens all the time. We always seem to have a broken pipe somewhere and they never give anyone any notice before they turn off the water. This is unacceptable. We can't cook, wash our hands, flush our toilets, brush our teeth or shower to go to work and school. You would think as much as we pay for lot rent that they could try to fix stuff like this sooner or at least give us some notice before they turn the water off so we could be prepared. And when this happens our water bill seems to be higher. Why should we pay more when we go so long without having water. I would tell anyone who is interested in moving over here to save their money and go somewhere else.
Desired outcome: Fix the water and at least let people know what is going on and when they can expect the problem to be fixed.
RHP Properties
-
Have doubts this is a real company
I have lived in Springdale Lake estates trailor park for 6 years and this place has changed the amount of rent for people that they can't live. They loose everything they own to live here. And when hard times hit my family we got behind in rent this year and this supposed company will NOT except payments to us people I have called and called along with many other people the corporate office and can't talk to anyone in charge of this park, you mention why your calling they hang up or send you to park manager. I do not believe that this company really truly is a honest corporate office. RHP needs to start being owners and actually speak to the people that spend everything they earn on rent or payments. I want this company to be responsible for their properties. Stop being chicken and just collecting rent for their own good.
Desired outcome: For corporate of RHP to call me and let me know they care about us people. And why they won't do payment arrangements with us instead of evicting people. If the drug dealers can stay in the park. And let us buy our trailer
RHP Properties
-
rh properties lima oh country estate
Raised our rent 17.00 a month? A lot people out here are seniors on a fixed income. our ins went up gas went up utitilies food. Were struggling. We always hear about rent went up for the water bill? Well a lot of the elderly out here are asking not to raise the lot rent if 2 or more people live in the home? u got people out here with 7 people living in a home thats 7 showers 7 more dishes to wash 7 more clothes to wash? yet a 1 or 2 person pays the same amount rent? is that fair? u raise the rent but nothing being done roads sidewalks? Maybe put in our own water meters?
RHP Properties
-
Park Managers stalled my application for nearly a month.
I applied for residency. Was told the application was complete. Was asked for other documentation. Sent it both text and email. Didn't hear back. Texted for update and was told it was never sent in because a request for additional information wasn't sent. Told girl to scroll up and check email. She found what I sent a week earlier. Then she made up something to make it look like her not reading email or text wasn't the only thing - now she needs something that was already attached to the application. I just send it to let her save face. Next few days I text to find out about application. She tells me she didn't send it. And the place I was applying for is now going through a sale. The same day I find a private owner who is selling in the park. They won't let a viewing until application is filed and you are approved. I call to find out about the application and tell them about the mobile home and the need to get approved to even look at it. - still not sent! I ask to talk to someone else because this little girl is LAZY non-worker. New person wants "an hour" to look it over and will call me back. She doesn't call back in an hour. I wait for next day and call her. She sent email asking for NEW pay stubs because girl took over 2 weeks not sending in my application. I send new ones and wait for another week. Then I am told I am accepted and I mention that "I can make appointment now with the private owner" - she tells me THEY bought it.

TWO places lost because these women didn't communicate, didn't do their jobs and committed real estate fraud by keeping me from obtaining while THEY did - that is ILLEGAL.
Desired outcome: The fraudster management needs fired, and I should get the Mobile Home I told them I was trying to purchase that they bought while I waited for the "stalling fraud" to end.
This review was chosen algorithmically as the most valued customer feedback.
The manager on duty at holiday estates is racist and very disrespectful. The years that I have been with them I have never had any issues with management and we have always paid are rent. This year has been the worst today I came home with a notice saying that I had four pitbulls living at my home and basically I have people also living at my home. Which i...
Read full review of RHP Properties
RHP Properties
-
They don't return calls and never in office.
I have been checking with Leo, the manager of Valley Vista in Las Vegas, NV about a storage spot for my utility trailer. For the last month, all I get from him is I'll call you, for which he never does.
I had a motor home parked in the storage lot and it got stolen in 2015 so I put my utility trailer over there. I took a trip and hauled my Trike and was gone for three weeks or a month. I get back Leo rented out my spot for which I paid for. I would like to get a spot that I feel should be owed me.
This manager here is never in the office, he never returns calls. My neighbor's smoke detector quit working and she called the office to get it fixed, they never showed up. I went and replaced it because they have kids and it's a safety hazard. She wanted to call the City and report it, but I told her I had one.
There are a lot of dissatisfied people in this park for the way it is being managed.
Desired outcome: I want a storage spot.
RHP Properties
-
Holiday estates
So we were bought last year ok no problem, but our new park manager is doing illegal things, posting a sign in front of the office with every lot number that is behind on rent. She also charges fees that shouldn't be charged like legal fees the same day the late fee posts and charges legal fees when we get state assistance for our rent when they know they agree not to charge it. Then, we resigned a lease in september, but she talks crap on the phone to the agency that is helping with assistance and refused to send the lease because she said it wasn't correct. I updated residents and pets on that lease that is in the folder that she says is not, but I saw it. There is much more that can be said.
We are here to help
16 years' experience in successful complaint resolution
Each complaint is handled individually by highly qualified experts
Honest and unbiased reviews
Last but not least, all our services are absolutely free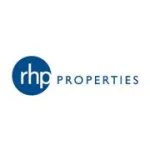 RHP Properties contacts