Replicahause complaints
38
Newest Replicahause reviews & complaints
defective watch
I purchased a watch on August 2019 for $676.00 The watch stopped working within 30 days . I returned it as instructed with the post office for $65.

I sent several emails to Keisha Gomez and got some sporadic replies that they are "addressing my concerns ". I never received any indication as to when I will the watch back and stopped receiving replies .

When I tried to chat with David Barnes (probably fake name indicated on the chat box on the web site) he cursed and terminated the chat.

Unfortunately I fell victim to the same scam reported elsewhere by this site .

I just want a working watch or my refund back .

Consumers beware by this site . It is a recurring pattern of defective products and poor service with total disregard to customer service .
Watch
The employee kiesha gomes needs to stop bullying her customers who file a dispute. She needs to be put in a cage with angry pitbulls because she will try to ruin you on the internet. She is so disgusting with the way she communicates in her emails. I dont know how they operate by thrreatening their
Customers! She is soooooo pathetic and needs to take a course in customer service!.. Do you know I will never let anyone know where I bought this watch if I get a compliment!... Me keeping my mouth shut is wirse than this bad review... Because everone knows the best advertising is word of mouth!
a watch with a missing piece
I disputed the sale of a watch Kiesha Gomes sold me because there was a missing piece on the lock..She threatened she would pay people to write fake negative reviews about my business if I didnt drop the dispute. She cursed me out for filing the dispute in multiple emails ...she said if I drop the dispute shd will remove the reviews..well I fid ..she didn't. This woman should be hing by her toenails ...for being so rude snd unprofessional...when I cslled to compkain about her ..they hing up on me.

Beware these are mot professional busimess people.
Is Replicahause legit?
Replicahause earns 94% level of Trustworthiness
SAFETY NOTICE: ComplaintsBoard has analyzed Replicahause and determined that it has perfect credibility and is completely trustworthy, with a legitimacy rating of 94%.
Replicahause.nl has a valid SSL certificate, which indicates that the website is secure and trustworthy. Look for the padlock icon in the browser and the "https" prefix in the URL to confirm that the website is using SSL.
Our scan shows Replicahause website is free from malware and phishing activities, which are types of online threats that can include viruses, worms, Trojan horses, ransomware, and other malicious code, as social engineering tactics used to trick users into sharing their personal information.
Replicahause.nl has been deemed safe to visit, as it is protected by a cloud-based cybersecurity solution that uses the Domain Name System (DNS) to help protect networks from online threats.
Several positive reviews for Replicahause have been found on various review sites. While this may be a good sign, it is important to approach these reviews with caution and consider the possibility of fake or biased reviews.
However ComplaintsBoard has detected that:
Despite a high level of trust, our investigation found issues with Replicahause's service, including poor customer service, lack of accountability, and responsibility to resolve complaints. Customers may face long wait times for responses, receive generic or unhelpful answers or no response at all. Only 23% of 0 complaints were resolved.
Replicahause.nl has relatively low traffic compared to other websites, it could be due to a niche focus, but could also indicate a potential lack of traffic and popularity. The replicahause.nl may offer a niche product or service that is only of interest to a smaller audience.
Our Verdict: Replicahause is highly recommended company, but beware of poor customer service. Their 23% Resolve Complaints rating is a cause for concern. We advise using their services securely and reviewing complaints beforehand.
beyond poor customer service
Horrible customer service, David Barnes from Replicahause openly insinuated me of being "crazy" and forcibly cancelled my order when I asked for product change.

Extremely poor product knowledge and unable to answer questions for item SKU: RHNL2114 (Mont Blanc Timewalker Japanese Replica Watch) - As the dials do not correspond to any known Montblanc products. - All I needed was the model of an existing product that matches the rep.

I was suggesting a product change as the solution and I will absorb the Postage and Handling, he adamantly refused and insisted me to cancel the watch. Attempted to escalate to the manager and David claimed he WAS the manager.

With 10 years of eCommerce experience, I have never seen a manager insulting a paying customer.

After further correspondence, David refused to ship the Montblanc watch and forced me to cancel the whole order.

After agreeing, I asked for a refund receipt and was denied and got insulted by the customer service manager. Still waiting for the refund.

DO NOT PURCHASE FROM THIS SITE - FOR TRANSCRIPT EVIDENCE PLEASE REPLY.
Many unethical insults after avoiding questions, making defamation threats as well as resorting to blackmailing.

David Barnes has been making threats to stop me from lodging a chargeback to the bank.

"Will not be issuing me with a refund, unless I remove the complaints and negative reviews"

"Registering me to indecent websites to apparently defame my real life reputation"
rolex submariner
Horrible customer service, Keisha Gomes is the worst person I have dealt with on the net! She literally told me to F Off after I was claiming she sent the wrong watch back from a warranty claim. Stay away from these people the are disrespectful thieves. I have the email thread to prove if
I told her this is not the way we treat customers and deal in the USA and she told me this is not F—-ing USA!
Now I am stuck with a different low quality watch because of these thieves.
watch
I ordered a Rolex repl. watch which was advertised as coming with a free Cartier womans watch. I received the Rolex but not the Cartier. When I pressed them for a response... I received the following email:

Keisha Gomes (Replicahause. is)
Mar 4, 2019, 5:24 AM (1 day ago)

you received the watch as ordered, stop whining like a [censored] — this is no joke... This was their response. Think about it before doing business with them. They are dishonest, crude, and untrustworthy.
rolex
After doing a lot of research about this company I made an order for a Rolex Datejust
a Japanese make.
I read many reviews, and although many seemed bad, I also found many excellent reviews.
Before ordering I contacted them by phone, and I received very satisfactory replies and information.

AFTERWARDS
The watch arrived way much later than promised.
Lead time shown on their website is 7-10 days
But it took 3 weeks

Several attempts to contact them about shipping updates
were answered, but with time intervals of 1 day, which was a bit frustrating

The watch looks great, no complaints about that,
but the movement runs out fast.
I have to wind it every 4 days or so, even when it is an automatic movement

Overall a fair experience
They have customer support, but you have to wait for a reply
The watch is pretty decent for this amount (180$)
No fast shipping
a disaster! i've been threatened because I dared say that the product I received was defective
They are trying to destroy my life . Because i've just written the words below .
I will make another review to show you the exchanged mails.
I've bought a watch one month ago. When I receive it .
The big hand was moves when I move the arm.
It was ridiculous !
Then I called them.
They told me to send it to Wang zhi gang
Room 402 NO 1 street 5 bai yun ya yuan
Xi Cha Road Bai Yun Area Guangzhou City
510407
Guangdong
China
And ask FOR JAIME WALKER, PLEASE REPAIR THIS WATCH FOR ME UNDER WARRANTY"
It will cost me around 35 Euros if i want to change it will cost 40 euro more and 20% of the price
Then I decided to throw it away ! Lost fo lost
I wrote a review on truspilot.
Then Akash Kamra ou Geisha wrote me very agressively and I had the chance to be publushed on a blog as the monster pedophile in the world. My adress, phone number and all the details were also published.
So think twice before going there ...
And be smart . I might admit that I have been stupid to to check before. All the nice reviews are done under pressure.
Good Luck
The complaint has been investigated and resolved to the customer's satisfaction.
rolex cosmograph daytona
I bought a $830 Rolex Cosmograph Daytona Ceramic Bezel - Ultimate Replica Wath with Cal.4130 Movement, about one year ago. The watch looked, and felt good at first. After about 9 months the automatic winding mechanism stopped working. I suddenly had to wind it up manually every day. I contacted Keisha and asked if I should send the watch back to Replicahause for repair? He (or she?) responded by sending a link to a short description on how to wind a Rolex Daytona manually. I tried to explain that the watch won´t wind itself, even i a winding machine that i bought for the watch. His response was this: Wind the fu..ing watch, it will work without a problem.

Good luck
Keisha Gomes

What a fu..ing [censored] bag! Replicahause are criminals and they will never stand by their products, or give any kind of customer support.
Whatever you do, don´t buy anthing from them.

Karl Strom, Sweden
merchant created a pedophile post about me on wordpress.
I did not receive my merchandise from this merchant and they were of no help so I placed a Dispute with my credit card company as a result Keisha gomes wrote me and sent me a link of a post she made about me on Wordpress truly disrespectful called me a fraudster aswell.

The link for your review fellow consumers beware with this merchant god forbid you don't receive your merchandise with their horrible mail delivery system.

andersonpaulflorida.wordpress.com

That's what they posted about me a fake blog

This is completely unacceptable of a company they even posted my phone number and address all over the internet as public information for anyone to see. I also added images for your review.
watch scam
Replicahause will take your money and you'll get nothing. What ever you do don't spend your money here.
They are scam artists. They promise the world and pretend to be ligitimate.
But they will take your money and you'll end up with nothing.
They took over £500 from me.
I'd rather give it to charity to needy children than to greedy scammers like Replicahause.
Don't fall for it.
order no.17423
I ordered and paid for this watch today, [protected], $179.10. I haven't received any acknowledgement from you the company even though I gave you all of my information. I have contacted the BBB in CA for assistance. I've also attempted to call you leaving my phone no. but no one has returned my call. I need someone who can help me contact me ASAP!
Kim M. McLean
On [protected] just after 9:00 A.M. Pacific time I paid $179.10 for this Rolex replica watch but I could not get any acknowledgement whatsoever from this "company" I called the phone number provided on their website several times only to get a recording saying that the person I'm trying to reach is not available. So I left a detailed message with my info and phone number. No one has called me back. Finally I entered the name of this "business" on line and 'surprise' it's got a history of complaints! I feel like I've got the word "SUCKER" in all caps painted across my forehead now. So it's very important to me that this little enterprise is shut down before they bilk anyone else and that they reimburse me for any money they've scammed out of me.
I hate retail scammers of any kind so I have filed a complaint with the Better Business Bureau in CA today [protected]
worst watch shopping experience!
I bought two replica watches, one AP and one IWC on December 2017.

The AP got poor strap quality but we accepted it as it is just a replica.

The IWC quality is really poor and even the leather strap same colour as shown on the website! I requested a refund for IWC (I received it on 16th January 2018, and requested exchange or refund on 22nd January 2018), but the dodgy customer service (Kisha Gomes) mentioned all poor quality issues should be raised in first 24 hours! I had a chat with David (online chat customer service) and he denied that. He said there is 7 days satisfaction guarantee. I made a print screen of our chat and sent it to Keisha, and again the dodgy customer service said she never mentioned 24 hours and 7 days is fine! but your item is probably worn and got scratch on it! She said do not mention"these bull*t"! and asked me to send her high quality images to her. After sending them images of the watch Keisha got angry and said she would give my information online, as well as UK tax documents, instead of collaborating in the refund process! Completely dodgy company and annoying customer service! I would never waste anymore money on this company!. Simply avoid!

Their last email: "No refund will be provided, go f* yourself and tell your friends to f* themselves and never buy from us too
Thank you
Keisha Gomes"

Hahaha what a funny experience with this dodgy company!

All emails and conversations are available if anyone need to see!

Good luck dealing with them,

A Customer from the UK.
The complaint has been investigated and resolved to the customer's satisfaction.
Replicahause has left an official reply on this complaint.
scammers
I asked to cancel my watch purchase with ReplicaHause. Spoke to this guy by the name of David Barnes. One minute he told me the credit card transaction is cancelled immediately, another minute he told me he cancelled it 3 days later, so which is which? Now the bank is charging me over something that I've cancelled. I've ask them for proof that my purchase was cancelled, but they cannot produce because the record is 1 month ago. WTF?! These people should be brought to justice, they are causing people money and fraud to the banks.
Resolved
The complaint has been investigated and resolved to the customer's satisfaction.
order 11145 rolex submariner
J'ai reçu ma montre une Rolex Submariner après 3 semaines.
Attention le SAV est nul et le personnel vraiment désagréable. J'ai perdu la petite capsule situé sur le cadran à midi (Rolex submariner).
Prix de la capsule 1, 00$ mais 50, 00$ pour l'envoi c'est du foutage de gueule!
A l'avenir je vais éviter de commander sur ce site, car pour un achat de 600, 00 euros on mériterait un peux plus d'attention! Madame Keisha Gomes m'a directement fait savoir que je lui faisait perdre son temps! c'est inadmissible un tel comportement!
Site à évité!
The complaint has been investigated and resolved to the customer's satisfaction.
Replicahause has left an official reply on this complaint.
scam
Ordered a watch from www.replicahause.nl and did not receive it. Their customer service is beyond ridiculous. When I asked about my order they said that it was shipped and said that I need to be more patient. One month later I contacted them again and they said that my order was cancelled because it was no in stock. I reminded them that previous time they claimed that my order was sent and they replied that they never told that. Are you kidding me? They promised me a refund but that was just another lie. They still have my money!
Resolved
The complaint has been investigated and resolved to the customer's satisfaction.
I got the watch, which didn't work from the beginning
I purchased watch from the website www.replicahause.nl. I got the watch on time, but when I opened the box, they didn't work. I checked them and noticed that they haven't worked. I emailed the seller immediately, but he started to tell me that I didn't tell truth and all my problems with the watches were wrong. I was shocked with such attitude, and of course the seller refused to change the watch. Be careful with this seller.
they haven't delivered order on time and told me some fake excuses
I ordered replica Rolex watch from the website www.replicahause.nl. I bought this watch for my friend and I placed this order in advance of two weeks, before my friend's birthday. I was shocked, 'coz these scammers haven't delivered order and provided completely fake excuses. Please leave comments about this company, because people should be aware when they buy from such dishonest seller.
fake info and things
Customers, beware! The website www.replicahause.nl is fake and big scam. They offered things, which they didn't sell. You see only pics and nothing more. If you buy from them, the seller provides fault confirmation info and after that stops to communicate with you. They are liars and scammers, and I want to find other deceived customers, who lost money. Please we need to stop this company and return our money. Post your comments.
I got wrong thing and impossible to reach the seller
I ordered replica watch from the website www.replicahause.ca. I paid about $200 for the order ad delivery, but the seller didn't provide any info or updates about my order. I tried to send emails, but they were returned back. After 4 weeks I got order, but it was car toy, but not a watch. I again tried to reach the seller, but he didn't reply. They are liars and scammers, and I want to find other deceived customers, who lost money and got some crap from them. Please we need to stop this company and return our money. Post your comments.
Collect Your Trust Badge
Be recognized for outstanding customer service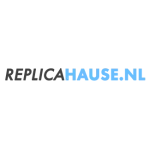 Replicahause

contacts
We are here to help
19 years' experience in successful complaint resolution
Each complaint is handled individually by highly qualified experts
Honest and unbiased reviews
Last but not least, all our services are absolutely free