Renna Mobile complaints
38
Newest Renna Mobile reviews & complaints
Complain about new sim plan [protected]
Dear,

To whom ever it may concern,

I purchased a new renna sim card rom wattayah branch my number is [protected].

The lady who was dealing there told me that new sim card of RO 2/- for 1 GB & 5000 minutes for 1 month to any number and if I recharge another 2.5 ro then I will get additional 1.2 gb

I agreed and I paid total 4.5 ro for 2.2 GB AND 5000 local minutes for any network for total 4.5

After activating sim, within 2 days no outgoing not internet data was working and now they are refusing and they are telling that there was only 1 gb even that I did not use, this is first time I purchased rehna sim because of someone suggested me that rehna have good services and network but belive me I have worst experience of purchasing g sim and as well customer care service beacuse of when I called someone they told me that customer is lying and they are right.

I here by request to some one responsible person to check and do the needful.

I have experience with ooreddo and omantel , they understand and discuss the problem whether in renna. They refused the talk and told their consultant is right .

Regards

Abhay

[protected]
Desired outcome: I would appreciate a response and would like to avail 2.2 gb data and 5000 calling minutes to any network as discussed at the time of purchasing a sim card
[protected]
[protected]*hello sir please activate this number urgent ,so I send you my documents so open my service sim card service
Sim card blocked
Dear sir & mam

Greetings,

Since the 2nd of June, ([protected]) sim has been blocked because of that I have got a huge problem. Everything has been linked with that number. I would like you to help unblock the sim as soon as possible.
Desired outcome: I will be looking forward to your response shortly. Thank you
Is Renna Mobile legit?
Renna Mobile earns 91% level of Trustworthiness
SAFETY NOTICE: ComplaintsBoard has analyzed Renna Mobile and determined that it has perfect credibility and is completely trustworthy, with a legitimacy rating of 91%.
We found clear and detailed contact information for Renna Mobile. The company provides a physical address, 2 phone numbers, and email, as well as 2 social media accounts. This demonstrates a commitment to customer service and transparency, which is a positive sign for building trust with customers.
Rennamobile.com has a valid SSL certificate, which indicates that the website is secure and trustworthy. Look for the padlock icon in the browser and the "https" prefix in the URL to confirm that the website is using SSL.
Our scan shows Renna Mobile website is free from malware and phishing activities, which are types of online threats that can include viruses, worms, Trojan horses, ransomware, and other malicious code, as social engineering tactics used to trick users into sharing their personal information.
Rennamobile.com has been deemed safe to visit, as it is protected by a cloud-based cybersecurity solution that uses the Domain Name System (DNS) to help protect networks from online threats.
However ComplaintsBoard has detected that:
While Renna Mobile has a high level of trust, our investigation has revealed that the company's complaint resolution process is inadequate and ineffective. As a result, only 0% of 38 complaints are resolved. The support team may have poor customer service skills, lack of training, or not be well-equipped to handle customer complaints.
Renna Mobile protects their ownership data, a common and legal practice. However, from our perspective, this lack of transparency can impede trust and accountability, which are essential for establishing a credible and respected business entity.
The website belonging to Renna Mobile has a low number of visitors, which could be a red flag for users. However, it's important to conduct additional research to fully evaluate the website's legitimacy and trustworthiness.
This website appears to offer a link shortening service. Scammers may also use shortened links to make malicious or fraudulent websites appear more legitimate or to hide the true destination of a link. Therefore, it's important to exercise caution when clicking on shortened links, particularly if they come from an untrusted or unfamiliar source.
Our Verdict: Renna Mobile is highly recommended company, but beware of poor customer service. Their 0% Resolve Complaints rating is a cause for concern. We advise using their services securely and reviewing complaints beforehand.
I lost my sim card.
I will purchase 2 sim card. Then i lost a sim card. Any one now use this number. This number is([protected]).so. Need to stop it.

I was by the sim card by my national resident card oman.my id card number is [protected]
sim card block/ no signal
Hi my renna number [protected] not getting signal. Can you please check what's the problem.. currently I am in india but I lost the signal..
Desired outcome: Please heck my status
Need low cost internet baggage
Hi renna,

My number [protected] in Oman,plz provide low cost internet baggage like 2gp RO2 before have same plan baggage in my number but recently increase my plan...I need low cost internet baggage...

Thk u
Desired outcome: Plz provide low cost internet baggage plan
Validity expiration
As salam aley kum!

12 may 2022 is the validity of my Renna number [protected]. Why I am receiving message regarding disconnection from all services? My balance is also OMR 1.9 Riyal. Please advise me when to recharge my account. Will my number be disconnected if I recharge it on 10 May 2022.

I have asked you the same question three months before,but I didn't receive any reply from Renna and its representative. Why Renna agents are not replying to its customers? Charges are high and service is also pathetic.

Regards.

Girish chavhan

Mob [protected]
Data roaming does not work in UAE
Data roaming does not work in UAE
How to activate it
My Renna Mobile number [protected]
Contact me via number [protected]
Desired outcome: How to activate the data roaming
Seeking assistance
Im not reciving sms message when i try to open my arab bank application in my country sudan, so using bank application not succses out oman pls help
Oman
Ian ravindra kumar pal my sim was lass. So i have same number sim so go on renna dealers mct air port give to id proof. Resistration . Weat 6 day but call inward and outward massages nat working
[protected] my number unactivated
Help for my sim re activation please
New sim activation
I havd bought nes sim yesterday.
But still not activated.
Shopkeeper said that sim has been activated.
Yenna sim
Hello Sir my number is now blocked and I want to open can not find renna mobile office can u send me location of renna mobile office in ruwi
Sim Got blocked or inactive
My renna no [protected] is inactive becoz of not reacharging as I was not in Oman, so I want activate my no
Lost balance and cheated by customer service officer
Suaib-[protected]
Sir, today I recharge 300 baisa for internet purpose, the same time i lost that amount from my account, when I called service, one lady officer told balance not lost, just restart phone and definitely its on my account, I followed like she said, but account is empty, again I called service and a man took phone he said i used internet, but from 6'O clock i am using Wifi still, but he deny and he told used net that's why lost money, I ask then why that lady officer told me to restart phone and balance is there, he said i was lied.
Sir this is not for complaint for 300 bz. But i humble request you to do needful for like lost balances and responses of customer service executives. For the internal training purposes you recorded calls. Just listen of my two calls on today.
Thanks for accept my complaint
Your sincerely
Suaib.KM
[protected]
Roaming sms
Dear sir, I am bindeshwar kumar. I am using your connection from jan 2017 to till. Your service is satisfactionable. It's not a complaint just i'm knowing about during the roaming time, will I receive bank muscat otp in india or not. Please reply me as soon as possible. I hope that you are proving me the suitable answer.

Best regards,
Bindeshwar kumar
[protected]
Go wrong number recharge 6ro
Sir today I recharged 6 ro my number [protected]
But my fault I will click wrong number [protected]
Plz now need return my 6ro
Line re connect mobile [protected]
Our mobile line disconnect need to again reconnect please let us know the procedure, if shall add balance so it will automatically reconnect the connection
Collect Your Trust Badge
Be recognized for outstanding customer service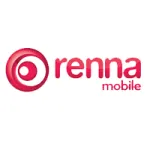 Renna Mobile

contacts
We are here to help
19 years' experience in successful complaint resolution
Each complaint is handled individually by highly qualified experts
Honest and unbiased reviews
Last but not least, all our services are absolutely free