Reliance Home Comfort complaints
262
Reliance Home Comfort
-
Electrical maintenance services
I have Electrical Maintenance service contract with Reliance Comfort. A couple of month ago, I contacted the company for the repair of the electrical outlet under the sink. The company gave me an appointment about a month away. The problem needed repair as soon as possible. Therefore, I contacted a local electrician and paid about $200.00 for the service. I had another issue which was electricity overload of electricity and frequent outage in the basement. Therefore I contacted Reliance but was told the earliest possible date for sending someone to see would be on June 1 which was too late. This is an emergency situation but Reliance said it could not find anybody. I asked to speak to a supervisor and the supervisor offered 3 days from today. However, the issue is urgent one and asked for the earlier date. Finally I was able to get an appointment for later today but later someone from the Reliance called and pushed the appoinment agin to 4 days later. I had to make multiple calls and begg. Reliance is still adamant that it does not have anybody for today. Service delayed is service denied. Genenerally, electrical issues require urgent service. Reliance Home Comfort should offer the electrical maintenance service with monthly subscription fees if it does not have enough electricions to cover for necessary works. This is a deceptive marketing.

Desired Settlement:

Repair
Desired outcome: I would like electrical maintenance servic be performed as soon as possible.
Reliance Home Comfort
-
HVAC rental unit - being billed after equipment was picked up by technicians
I returned my rental HVAC equipment on March 9,2022 after the end of my contract ( reliance technicians came to pick it up). I took a picture of them, as they didn't give me any paper to sign to release the equipment.

I was told I would receive the account closure confirmation email within 30 days. I haven't received anything and after numerous calls with the customer solutions agent, every one was telling me it shouldn't take more then couple of days. But instead, I am still getting regular invoices to pay for the services I don't longer have! I spoke with billing and closing agents, they said they are sending the forms somewhere to close my account, but nothing is happening!

Today (May 10) it has been already two months, they had a nerve to call me to pay my overdue bills!

I don't know what to do, I asked so many times to speak with somebody competent or a manager, but agent refused to do so.

This company is so incompetent, I have no words! I would really appreciate you help. Thank you
Desired outcome: Closing my account
This review was chosen algorithmically as the most valued customer feedback.
I had rental agreement for hot water tank with this company since I purchase my house for more than 11 years. only twice called this company for service during this time and never real issues with this unit. they started increasing the rental on us past few years and I decided to buy out this unit from them since last letter from them really pissed me off...
Read full review
Reliance Home Comfort
-
Reliance Home Comfort Tankless Water Heater
Sean O'Brien is the CEO of Reliance Home Comfort, here is part of his bio on LinkedIn.

A results-focused, energetic, personable leader with verified success delivering profitable growth and creating high performing cultures. Exceptional collaborator and communicator in planning and implementing strategic change and for improving operational inefficiencies, customer experience and team engagement. Acknowledged for customer focus, and transform under-performing organizations and teams.

Unfortunately the people who work for him do not share the same mindset. I had a tankless hot water system installed in one of my rental properties Jan. 5 2022. As of March 25 I still do not have any written documentation as to a contract with Reliance, cost, length etc. I have made 5 different phone calls asking, begging for something in writing, as of this writing I have been on hold for 30 minutes waiting for a supervisor.

Customer Service, if that is what you are looking for, you are not going to find it at Reliance. What you will find is a company relying heavily on ignoring customers.

This whole experience has been like buying a watch from some guy out of the trunk of his car in a parking lot somewhere.
Desired outcome: Something in writing, an email, hard copy anything that states there is a contract between myself and Reliance, the terms, conditions and length that I can pass on to the new owner.
Reliance Home Comfort
-
$15,700 Lien on my mothers home by 2035881 Ontario Inc. (Reliance)
My elderly mother had a new furnace and air conditioner installed by Reliance in October 2011. She had signed an rental agreement with Reliance but prior to the first monthly payment due on January 2012 she arranged to buy the equipment outright. She paid the full amount owing prior to the first monthly payment being due. We just found out (March 22, 2022) that there is a $15,700 lien on her home by 2035881 Ontario Inc. (Reliance).

I am aware that many others have had this same issue. Can someone tell me how they resolved this issue and had the lien discharged?
Desired outcome: I would like the lien discharged.
This review was chosen algorithmically as the most valued customer feedback.
Feb 1st ran out of hot water. We called Reliance and gave them our cell numbers. (Which were not changed) Feb 3rd Reliance sent geo-thermal out to look at tank. He said tank was no good. Husband asked him about putting a new tank upstairs in the furnace room. He measured in there and told him he needed to drop part of the floor and more furnace vents to...
Read full review
Reliance Home Comfort
-
Water tank
Just moved into this home and the water tank was 14yrs old and we wanted it replaced with a new one. Service call was scheduled for a months time. Yesterday nobody showed up. I called and they sent installers today. When I went to take a look after they left I found a water tank that looks older than the one they replaced it with, with significant dents all along the bottom and sides of the tank. Are you kidding me!

Tried calling the company several times to complain and get a new one, but just getting the run around- can't speak to a manager, get put on hold and then hung up on, getting no answers.
Desired outcome: I don't want to deal with Reliance any longer. I had Enercare for over 20 years at my other residence and had no problems. Nothing but issues with Reliance.
Reliance Home Comfort
-
Billing
I have been calling and talking representative of Reliance, since December 21, 2021. The last billing I received was for November 2021. On each call I was told the matter was resolved and would be getting my billing every month in the future. I was also told I would be getting a copy of my December 2021 billing, still waiting for my December 2021 billing.

I called Reliance in early January 2022 regarding my December 2021 and January 2022 statement and was told that I would get a copy very soon.

I called again on January 27, 2022 and asked to speak to a Supervisor. I spoke to Marian the Supervisor, went through the the same problem I am having, not receiving billing. I was told by Marian that she has sent a request the back office and would get back to me next week. The following week Marian did not call me, hence, I called on January 27, 2022 and spoke to Marian, she told me that she have not heard from the back office and would call me next week, when she never call. I called on February 10, 2022 and asked for Marian and was told Marian was not there, I then asked to speak to

another Supervisor and was transferred to Michael, she gave me the same

story have to check with back office and would call me tomorrow between 3.00pm - 5.00pm. did not received any call from Michael, called at 4.52pm and ask to speak to MICHAEL and was told she is not in today. I asked to speak to another SUPERVISOR and was connected to Reagan, was told by

Reagan still waiting to hear from IT. Asked for the President Office Number, cannot give me the number but would EMAIL president office who would contact me.
Desired outcome: TO RECEIVE MY BILLIG AND COMPENSATION FOR MY TIME
Reliance Home Comfort
-
Cancelled service but I'm still being charged
I cancelled my services with Reliance (air handler/hot water tank and A/C) and the company I switched to, Enercare, returned the equipment to Reliance. However, since then Reliance has continued to charge me for a service that I have not been receiving. They can't even locate proof that the items have been returned, and the emails they ask me to submit (Enercare has a tracking chit saying the items have been returned) keep bouncing back. I've made numerous phone calls and finally now, four months later I'm having my bank do a stop payment. They have charged me for a service that I am no longer receiving which is unethical.
Desired outcome: My account be closed and I be refunded the money.
Reliance Home Comfort
-
Water tank rental
I had a Carbon monoxide detector go off at 9 pm on Wednesday Jan 19. The incident lasted until 1 am.

Enbridge came and shut off the natural gas, and discovered multiple violation,

1) bonding, and gas leak.
2)Wrong material of piping use with is against code.
3) gas leak coming from water tank

Reliance Tech came in and found these violation and confirm CO is coming from baffle of tank.

At this point I was upset. A year ago two different techs came to look at my water tank for water leak and never identified, report or repaired these issues.

I asked Reliance to remove the tank and cancel contract. They want to charge me $200 for accepting cancellation. Plus $150 for pick. Up tank.

My arguments:
Theynever met their service or identify these issue until a Enbridge tech check it out. I lost my trust.
Desired outcome: Only pay $100 for pick up fee and balance for monthly charge from Jan 13 to Jan 19.
Reliance Home Comfort
-
Hot water boiler
Reliance sold us a New Bocsh 101, 000 Btu boiler in 2019, and convinced us to take it on rental. The salesperson with whom we signed the contract never mentioned that they would place a lien on the title of our property. Fast forward in 2022, while in the process of refinancing our property we got stuck since we were told by the lawyer that Reliance had put a security notice (lien) on our property. This caused us delays on the refinance and additional admin. charges by reliance.
Will think twice taking anything from Reliance on rental and have advised my friends to be on the look-out should they rent an equipment from reliance!
Desired outcome: Removal of Lien
Reliance Home Comfort
-
Putting a lien on my house without informing us
We moved into our house in 2019 May and needed to replace the furnace, A.C. and Water heater. We contacted Reliance and spoke to a sales rep. He recommended rental of equipment and we agreed.
After three years of regularly paying their installment of rental charges, today I found out from my bank that Reliance had put in a lien on the property for $13, 700! When I called Reliance all I got from the rep it is in the contract we signed. So they don't feel the need to explain such a big matter. The contract is a legal document and it should be a practice to explain in layman's terms the key items.
I feel cheated and violated by such practice. Overall my experience with Reliance has been unsatisfactory and unacceptable.
Desired outcome: The lien should be taken off permanently from my house as it was sneaked in without intimation.
Reliance Home Comfort
-
these RHC scammer have no ethics!
I sold my house 1 year ago, they start to bill me right after my house was sold. No notification for 1 year then suddenly start to send in collection mails through uplevel communication company, collecting 1 years interest and rental charges. I never sign any contract with this company, not even meeting any of their people, i have no idea and wondering why these people could use such a shameful method to all the people live in Canada for so many years! Though the amount their asking is less than 2000 dollars, i felt very angry about what they trying to do. If anyone experienced similar situation please let me know, i am ready to take action to deal with them. These guys are evil to the bone!
Reliance Home Comfort
-
Hot Water Tank
My mother has been renting a tank that is over 10 years old. Although when she signed the contract rates were never to go up. Rates increase every year! She is paying $36.00 / month ! In order to buy out the tank it would be over $500. SHE HAS PAID OVER $5, 000 for this tank and the contract never ends. RELIANCE OUR CROOKS THAT HIDE THE TRUTH IN FINE DETAILS.
Why is no one monitoring this company or holding them accountable as they make their money on the backs of hard working people.
Desired outcome: INVESTIGATE THIS COMPANY PROTECT THE CONSUMER
Reliance Home Comfort
-
Furnace they installed and for 7 months running now they keep sending people here and they do nothing. The thermostate hasn't worked properly
This unit is supposed to be a furnace. I have made multiple calls and they refuse to help me as I have asked for customer resolutions and for that day they kept transferring me to another rep...they make appointments then don't show up or come when I'm not told they are coming. I have phoned the person I signed the contract with 6 times and he won't call me back. this unit has cost me enormous amount of money on hydro costs (480%more) and had to do extra propane fills...I can't seem to get them to do the right thing for me. This unit is defective and I had to put in a wood stove as this heater wasn't working right. This was a big expense for me which I couldn't afford.

I talked to seven different people at reliance and none of them would put me through to Customer Resolutions and a Reliance Person told me that was what I should ask for when I called. This is no way to run a business...
I'm totally annoyed and frustrated...come on 7 months now and no one has taken out this defected unit.
Desired outcome: Remove this heater that was put in the wrong part of my house and I need heater put in my basement
This review was chosen algorithmically as the most valued customer feedback.
ON Dec 4th, supposed to have hot water tank removed and a new one installed. The old unit was installed in 2003 and my insurance company will not insure me unless I get a new tank. Service man agreed two weeks before when he came out to service the tank. Time to wait was 8-5, my tenant waited until 3 and then I waited outside for two hours from 3-5 p. m...
Read full review
Reliance Home Comfort
-
Temporary Discharge for Interest of Security on Property request being ingnored
Hello,

My bank, as well as myself have contacted the legal department to obtain a temporary discharge document so we can move forwarded with our mortgage refinance. We were promised that it would be sent to the bank within 2 business days, which should have been yesterday. We need this document in order for your refinance to go through, which we need to happen desperately due to financial issues, related to COVID. Our Christmas and your financial well being is depending on this document.

The name on the account is Scott Bacon
Address: 228 Marsh Line, Dutton Ontario, N0L1J0

The bank representative dealing with our mortgage is Ash Inglis from the RBC in Dutton, Ontario
Desired outcome: I want the paper work sent to our bank today
This review was chosen algorithmically as the most valued customer feedback.
I never had such terrible customer experience in my life. We purchased a brand new furnace from Reliance and got installed about 10 days ago. It had been broken down twice. Same erro code. The first tech came and spent 1 and half hours to fix it. He didnt know the reason caused the problem, had to reconnect everything, finally it works. Then 2 days later...
Read full review
Reliance Home Comfort
-
offer not honored
Earlier this year I moved. When I purchased my new home, an offer was made to me to continue using the existing hot water heater in my new location for 6 months free of charge. I have now decided to purchase a new hot water heater (which is within the 6 month) time frame and return your rental heater and have now run into several unresolved issues, included in this is a new bill which has just shown up indicating that my account is late. I have given your office the require 7 day notice not sure why this is now an issue. I am prepared to escalate this matter as I am getting no where with your contact centre. I have the appropriate documentation supporting this offer which is available at your request. My account number is 0067 36789 506 2470 Glen Adam. I look forward to resolving this matter quickly.
Desired outcome: to return rental equipment with zero bill charges
Reliance Home Comfort
-
service or lack of
so to start with, I moved into my house in November to discover I had a water heater rental from Reliance. I call to have it removed--told that in order to book the removal I need to open an account so they can transfer the rental over to me so I can cancel it. Then told it would take 48 hours to create the account...in this day and age of everything done electronically this seemed totally ludicrous. Then get told there would be $25 new account charge! I argue this and get told that when I get my account number I have to call back to cancel and it can be discussed then...six days later i get an email with my account number...call to cancel, set up a date(November 27) and get told a window of 5 hours 8am-1pm for the pick up...also get told there would be a $65 charge for them to take it away..I again argue the $25 new account fee and get told that when the tank is picked up the fee will be waved. Four days later, I receive an email with my bill...for $119, including a $35? charge for new account...? I call back to argue this, get told that when the tank gets picked up there will be some sort of paper to sign saying it was picked up, then it may take upto 30 days to process this fact..meanwhile my "bill" is due Dec 10th. Was told the bill would be waved when the tank is processed. So here it is the day of pick-up..I wait around all day...at 1pm I call to find out where the techs are..get told sorry they are running behind..no phone call or any message from them...put on hold for about 5 or so min to then be told they will be there by 3pm...so now it is 330 pm and still no sign of them...most useless company ive ever had to deal with..Oh and right in the middle of the day, I get a sales call from some fast talker I had to interrupt twice to tell him I am not interested...very pushy sales technique by constantly chatting non stop saying the same thing over and over till I got angry and said to remove me from the call list and never call me again...DISGUSTING!
Desired outcome: THIS COMPANY SHOULD BE INVESTIGATED...Theyve far outgrown in size and no longer really care about the customer..just the $$ they can scam off them.
We are here to help
16 years' experience in successful complaint resolution
Each complaint is handled individually by highly qualified experts
Honest and unbiased reviews
Last but not least, all our services are absolutely free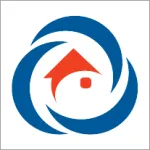 Reliance Home Comfort contacts