This review was chosen algorithmically as the most valued customer feedback.
from Mr A Phillips; I was given a Rado watch as a present in 22/02/2007costing around £1300 I have always had it serviced either by Rado it's self or their agent in Plymouth UK Fraser Hart Ltd, the battery has always been changed by the above as soon as the hands indicate it is required, and to date I have been pleased with the watches performance. However...
Read full review of Rado Watch
Rado Watch
-
seconds deviation problem Rado r27086152
I detected a deviation of more than 20 seconds on my rado watch (r27086152) that I got from Istanbul on 30.10.2021, but the service in Turkey did not accept this. I also saw that the clock stopped when I woke up one morning even though I was using the clock actively. They refused to return it. I've been using seiko brand for more than 10 years and I saw a maximum deviation of 6-7 seconds. I will never buy Rado brand again
Rado Watch
-
My rado watch breaks from the middle while I was driving
I bought this rado watch 7 months ago and today while I was driving it break from the middle and fell down and I can assure you that it never got hit by any hard surfaces or anything. I use it with utmost care. I don't think quality matches with cost of this watch please do whatever must be done in this case.
Rado Watch
-
Unacceptable Scratches After Change of Battery
I went to King Khaled RADO Khobar Branch to replace the battery of my watch. The salesman is very arrogant when i asked him about the claim stub, as i have to comeback later evening. He said i can take picture of it, so i did took a picture on the Serial Number as proof upon claiming. Later evening I checked the box and saw the clock to be working so i said thanks and leave.I was in a hurry since he asked me to return before his store closes. I checked the watch when I arrive home to my surprise, the back part is full of scratches! Intolerable Scratches! I have attached the picture for before and after service.
Rado Watch
-
Repair to ceramic bracelet
On 28 August I took my Rado Centrix watch into T H Baker in Ipswich (local Rado agent) to replace a loose pin in the clasp of the bracelet. I was advised that the watch would need to be returned to Rado for repair. The watch was in perfect working order.

Three weeks later I chased up the repair as I had not heard anything. T H Baker advised that they had not heard anything but would chase up on my behalf. I then received a call from T H Baker advising that the cost of replacing the pin would be £59.00. However, they said that a 'diagnostic' had been done on the watch itself which had revealed a fault and the watch was no longer working. The cost of the repair to both the watch and the bracelet would therefore be £270.00+!

I asked why a diagnostic had been done when I merely wanted a replacement pin in the bracelet And why I was being asked to pay for a repair to a watch when it had been in perfect working order and I had not at any time requested that the watch itself be checked over. They agreed with me and said that they would get back to Rado on my behalf.

However, the message came back that a service/repair was required at the cost quoted. I therefore requested that the (now broken) watch be returned to T H Baker for collection by me as I refused to pay for something that had been in perfect working order when I left it, in good faith, thinking that Rado was a reputable and reliable company that would look after my very precious watch, which is now, effectively, useless.

I would like my faith in Rado restored and the repair to the watch undertaken free of charge. I am willing, of course, to pay The £59.00 quoted for a replacement pin to the bracelet at the same time as the watch repair.

I look forward to hearing from you.
Desired outcome: Repair to be undertaken free of charge
Rado Watch
-
Complain about procedures and staff.
Have rado watch old model and I was looking to know the model number which I
Have.
I contacted rivoli group in uae to show my watch to any branch just to give me the model number.
I realy surprised and shocked from the services in your branch in ajman city center.
Staff was rough and insolent the asked my many questions and finaly refused to help my and even to see my watch.
When I saw the customer services given by
That staff I really will sell my watch and looking to other company can give me me expection and respect.
Hope if you can contact me in e mail
[email protected] for more information.
This review was chosen algorithmically as the most valued customer feedback.
I purchased Rado Centrix Automatic R30953123 on 6th November 2016 from Rivoli Marina Mall Abu Dhabi for my father on my marriage in December 2016. After six months he started complaining that the watch is getting five minutes behind every month and he is adjusting it manually. I could not do anything as I live in UAE and he was in Pakistan. After one year...
Read full review of Rado Watch
Rado Watch
-
140.0741.3 / 12426750
HI,

I have very good collection of Rado, i have different models .
i do recommend Rado to my family and freinds.
This is first complaint about this the dial from backside is cracked and water goes insdie the watch.I dont know what is wrong with Rado now before this never happened anything to my watches.
I take care of my watches very carefully .But this is very weird and product is made with carelessly made and back ceramic dial is cracked .
140.0741.3
12426750

As you see in pictures other my collection is good and running smoothly.

If my preblem is not fixed i will not reccommend rado to anyone.As i paid a lot of money and big bussiness to do .This broken ceramic dial is so frustrating and pain .Please help to fix this issues
Rado Watch
-
Battery replacement and failed return.
I purchased my Rado watch from Goldsmiths Dec 2018..In sept 2019 my battery stopped working.

I thought it would be a simple replacement and took to a local shop for the work. They scratched the back of the watch and at their cost returned to Rado for replacement. It is now March 2020 and I have still not had my watch returned. For a battery and back replacement I find this completely unacceptable. Can someone please respond as to when I will receive my watch back!
Rado Watch
-
rado hyperchrome limited edition
The second hand stopped resetting to its correct position and now the second hand has fallen off and lodged behind the hour hand jamming it. The watch does not now even tell the time. For a watch that cost so much this is truly shocking and not to be expected for a so called quality time piece. The watch is clearly not fair for purpose.

Richard Vernon
[email protected]
07771349630
This review was chosen algorithmically as the most valued customer feedback.
Hi rado, This is regarding a disappointing, unpleasant and disconcerting experience with a rado coupole classic automatic watch. I bought this watch from linda & co (rider boulevard, rhodes, new south wales 2138, australia). Major issue we are facing is : the watch power doesn't sustain for even minimum of 4 hours after wearing continuously or even...
Read full review of Rado Watch
This review was chosen algorithmically as the most valued customer feedback.
I wish to express my great dissatisfaction for after sales service receive from The Rivoli Group and Rado for my watch. The watch was given for replacement of belt which got faded a year after purchase. After inspection of this watch by service personnel, I was informed by the service centre that I shall be charged AED 800 if I want the belt to be replaced...
Read full review of Rado Watch
This review was chosen algorithmically as the most valued customer feedback.
We are on holidays from New Zealand and brought my wife's Rado Centrix to Switzerland to have a new battery fitted (first time, we bought the Rado on our last holiday in Switzerland). We saw a Rado dealer in Wil SG Wipf Goldschmiede, Tel. 071 911 14 14. We were quoted 32 Fr. and had to leave the watch there for 2 days. Today, 12.7.19 we picked up the watch...
Read full review of Rado Watch
This review was chosen algorithmically as the most valued customer feedback.
Reference No: 01.650.0277.3.015 Serial No: 13500797 Ever since I bought this watch, it has not functioned properly. At first it was not winding fully. Had to give to Horology, Chennai who took three months to repair. Since than the watch has been running slow by 3 minutes in 24 hours. The biggest problem is the chain is coming off on its own. Photo...
Read full review of Rado Watch
Rado Watch
-
servicing of my rado watch
Good afternoon, I purchased a ladies Rado Watch some years ago and when the battery needed changing I took it to a jeweller who would arrange for it to be resealed by Rado to ensure it is waterproof. I have never had my watch under any water and had no problems other than the battery which is normal. However when I last had the battery changed in December 2018 I received a call to say that there was evidence of water in the inside mechanism. I had to pay £168 for the battery and repair, I appreciate this is some time ago but it has only just occured to me that surely if the watch was resealed there should not have been this problem.

For reference the number on the case back is 05207454 153.0334.3 with a Quartz movement.

I should be obliged if you would kindly come back to me in due course. Many thanks.
Rado Watch
-
product
The golden colour Rado watch I bought from Abu dhabi Mushrif Mall faded gradually within one year. when returned to the store, they said it is by perfume even before inspecting the watch. the salesman added that the we dont guarantee the colour.

Is that true about guarantee and why its fading so badly on the edges. It is shame for such a brand like rado to discolour within 2 years while other cheaper brand does not discolour so fast as this. sad about the value I paid.
This review was chosen algorithmically as the most valued customer feedback.
I am the supporter of your brand, recently my Rado watch glass has come out with out any reason . I really shocked and reached in embarrasing situation by seeing the such reputed brand gets in this condition . I have various brand collection and first time in my life, facing this kind of issue. Please sort it out and do the needful to get my confident back...
Read full review of Rado Watch
Rado Watch
-
black spots on the rado wrist watch
Dear Sir,
I had purchased a Rado Wrist Watch from Joy Alukkas few months back. Recently I found that the there were a few spots on the dial, which looks like rust. Hence I gave the same for repairs to the place I purchased from. The Job Card No. is KMJ/0961/18-19 dated 31-12-2018.
I was told that the same will be repaired within one month and I have to pay Rs.3000/- for the repairs.
I clarified with them, that the watch was under warranty, after which they said that the repairs will be done free of cost.
I am sorry to say that it is more than 65 days now, and I have not received the watch.
On inquiring with Joy Alukkas, I was told that it may take more time to get it repaired.
I am not wearing any watch for the past three months.
I also inquired if I could exchange the watch for some better or newer model, for which I was told to send a request mail to this address.
Hence I would like a clarification on the following points.
1. How does a Rado Watch get rusted within months of purchase
2. Why is it taking undue delay to repair a wrist watch.
3. If you are not able to repair the watch (or if the watch is of a sub-standard quality), kindly allow me to purchase a new & better quality Rado Wrist Watch wherein I am willing to pay the difference amount, after deducting the full amount paid for my previous watch.

Thanks & Regards
Madhusudan
+919243303111
This review was chosen algorithmically as the most valued customer feedback.
Just taken in for a new battery, report back rust inside the watch. This is the last watch my wife purchased for me before she passed away, it means a lot to me, I am very dissatisfied as it does say it's water resistant. I have treated this watch with extreme care and always enjoyed wearing it. Is there any way it can be overhauled as it should not develop...
Read full review of Rado Watch
This review was chosen algorithmically as the most valued customer feedback.
I'm the owner of three Rado time pcs. On the 15/06/18 I took my Rado Diastar to a Rado representative shop to have my battery change as it had stopped. The shop registered as Beauty Clock House (B. C. H.) in Ipoh Parade which is in Ipoh, Perak, Malaysia. The method of pressing time pcs against the side of wooden desk drawer with fingers n thumb to close up...
Read full review of Rado Watch
We are here to help
16 years' experience in successful complaint resolution
Each complaint is handled individually by highly qualified experts
Honest and unbiased reviews
Last but not least, all our services are absolutely free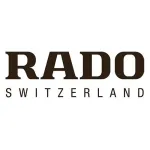 Rado Watch contacts