Puma
-
Customer service
Store location - Halton hills, Canada

Timings - 3:55pm

I am not putting the name of person here but his initials is Kee…, He misbehaved with the customer who just went there for a exchange just after 1 day of purchase, According to him, there was a deal that Cx got product for a price and customer wanted to exchange that product with similar product of different colour (it was a logo tshirt) so exactly same product but he was not able to explain that why he can't exchange that product for the same price (as may be someone else did a mistake while scanning). He was so rude and asked cx to leave the store which is not at all tolerable. Such a bad experience in the store.
Puma
-
Cali sport top warm up wn's - Puma white sneaker
My partner bought me Cali sport top warm up wn's - Puma white sneakers last year August through Superbalist.

I have worn them for few times as a I also have other sneakers. After the first wash, the right foot sneaker shrank. As a result, I cannot wear these sneakers anymore.

Now the question is, is Superbalist selling legit or fake stuff. I'm asking this because last year I bought another pair of sneakers from puma directly and they are still super fine even after a wash.

Alone, I have spent over R30000 on Superbalist and Takealot buying clothes and cosmetics for the past two years.

I know there is a 30 days return policy but how was I going to know that I needed to wash these sneakers first for them to reveal their quality.

And if both were faulty after the wash, I would've assumed that maybe the water temperature or the washing powder quality damaged them but the issue is that only one foot shrank after one wash meaning it could a factory fault when it was produced.

I have attached the picture of the order for you and your when I was wearing it with my sisters at the ceremony last year October. I bought 5 sneakers from Puma last year, 2 for myself and 3 for my sisters.

Your consideration would be highly appreciated.
Desired outcome: I plea that you kindly replace these sneakers for me. If it pleases you, you can only replace the right foot. I just want to fit on my sneakers again.
Puma
-
Puma ferrari style court legend
Good day, I purchased a pair of ferrari puma less than 6 months ago, I have not submerged the sneaker into water nor have I washed them. I use an original nba sneaker cleaning product to wipe them down, yet my sneakers look older than 10 years already, I am one of pumas biggest fans but this time around I cannot except the quality of this particular sneaker which I paid r1299.00 for and the creases have already started cracking.
Be advised if my complaint is not dealt with I will have to take it to the complaints board...
Below I have attached some pictures of what they look like and if further proof is needed I can gladly provide...
Desired outcome: exchange for different design or voucher of se value
Puma
-
puma SP camo OTH hoodie
Good afternoon,

I have recently purchased a hoodie from my local sports direct which i haven't worn but i have washed once and the top has got some pulls on it, I wouldn't expect a £40 top to have pulls in it after the first wash its like the threads have come undone.
I have tried to return this top to sports direct but they are refusing to accept responsibility and saying that they wont get the money back from yourselves for this item and would have to sell it at a discounted price.
I will be making an official complaint to the sports direct head office separately.
I have tried to explain to them that i only purchased this item 6 days ago so i should be able to return it no matter what in the first 28 days but as the item has been washed they wont accept it as resalable condition.
This is my first purchase from Puma and doesn't fill me with great confidence in the quality.

Kind regards,

Chris Pinder
Desired outcome: a replacement hoodie
Puma
-
Pertaining to order number 20153311 for an UNDELIVERED pair of size 6 Interflex running shoes.
I have already written in to PUMA via numerous emails for more than a week, even sent in photos of the parcel (as requested) which only housed the size 8 pair of running shoes (ie without the size 6 pair).

I demand that the undelivered pair of shoes 6 shoes be sent to me ASAP before I take this matter up to the consumer association.

This was an online purchase made somewhere in early November 2021.
Desired outcome: Replace and Send me the size 6 shoes ASAP.
Puma
-
Puma explode eh 2 tennis shoes non-marking
Hi, this is without a doubt the most disappointing disaster to happen with the Puma brand. I am a provincial and TSA registered tour tennis player/coach that plays 7 days a week, with Puma being my preferred tennis shoe brand, but I am appalled with these shoes i bought 2 weeks ago. The shoes are labelled as NON-MARKING but they are not and with playing on the tour and at major tennis clubs in and around SA, court management does not tolerate court abuse of any kind, leaving me with a court fine for damages that your product has caused to the playing surface. Please find pics and video showing how the shoes have "MARKED" the court service. Please resolve this ASAP as i am currently playing TOURNAMENTS AND NEED MY TENNIS SHOES. Dylan Coert-0810560062
[email protected]
Desired outcome: Immediate replacement of my tennis shoes
Puma
-
Unethical behaviors from customer service agents and supervisor! Delivery delayed with no explanation and they don't care!!!!
I made the order on Sep 6 and on Sep 8 the tracker update said the order would be delivered on Sep 9. I waited the whole day for nothing and on Sep 10, it suddenly changed the delivery date to unknown without an explanation! It's now end of Sep 13 and spoke to two useless agents via live chat Martin or something and Jemar. Then I phoned them up and asked for a supervisor called Randy and he flipped out on me because he couldn't answer my simple question! I am absolutely furious! They were all bots and don't care about the delayed delivery! I asked what happened to the Sep 9 delivery and they didn't bother to investigate and just gave useless information! Not do I only want to complain about the delayed delivery but also their poor customer service, no not poor but non existent!
Desired outcome: Better customer service! And train them better and don't let them be bots!!!
Puma
-
Scuderia Ferrari r cat men's motorsport shoe
Almost there i need a size 8 in red and black So go down 1 more Come down to to a size 8 Try again if you want my money i Ask for a size 8 not a 8.5 So please get it right I want an 8 red and black So apparently need to try again This is my second complaint I need a size 8 in the red and black Can you get it right I want shoes for school So try again I need a size 8 You understand me a size 8 in red and black Please
Desired outcome: I get my shoe size in the colors that I want red and black I'm where size 8
Puma
-
Ferrari r cat
I hate that they do not have my size in the shoe that I put in the Cart for me you don't get my shoes size i, m going to s To sue you for all the money that you have I never ordered from you again Make sure red and black this supposed to be for school Can you please help me Get me the size i need I think if you can get me that I were a size 8I really pretty if you can get that
Desired outcome: I get my shoe size in the colors that I want red and black I'm where size 8
Puma
-
Returns
Hello, I ordered items to the value of R2520 from Puma on the 10th of June.

My Items were delivered on the 17th of June and I logged an exchange for two items (the Softride Womens Shoes and the Leggings) that same day.

The courier came to collect the exchange items on the 22nd of June and thereafter I never heard of Puma again - No confirmation that the return was received in the warehouse - nothing.

I have since called puma numerous times with no answer to get feedback on my refund/exchange. Puma is currently running a sale but the items I wanted to exchange the original ones for is already sold out.

I am utterly disgusted in the service of Puma and would like them to send me the items that I wanted to be exchanged for (I would pay the difference between the refund and the new total)
Desired outcome: Exchange
Puma
-
Received a damaged order
Delivery took over a month once the order was received it was damaged contacted customer service to advise them of this and have been chasing some sort of response or help for weeks and they have not helped and have completely ignored me, when I message again they just apologise and say we will chase this up for you, however, no one is chasing anything up or contacting me back at all. It's not fair that I have payed for this and it has been delivered marked and they seem not to want to exchange or help
Desired outcome: My refund and to receive an or order that is not damaged
Puma
-
Refund request not fulfilled
A friend of mine had ordered 2 t-shirts from the Puma online store as a gift. One of the t-shirts had to have been returned as the size was not correct. I contacted the Puma SA customer service in order to inquire on how to perform a return on 14 December 2020. A driver had come through to pick up the item a few days later and however was unable to get a hold of me. I literally contacted the driver a few minutes after missing the call and the driver had advised that he was unable to come back and fetch the item. I had to call the Puma contact center to advise of the incident and they had advised me that they would send another driver the next day.
A week later nobody had come through and someone else had contacted me and told me that I would need to log the return AGAIN! Another drive had come through a few days later in order to pick up the item for return on 22 December 2020. A refund was supposed to have been made within 14 days thereafter. I contacted Puma again on 12 January 2021 and was advised that the warehouse had not yet received the product. I was promised a call back to confirm the progress with regards to the return and the refund within the very same day and still no call received. On 15 January 2021, I had to call AGAIN to confirm the progress and they had advised that due the inconvenience caused, they would process the refund. Today is 24 January 2021, it's been over a month and there's still no refund reflecting!
PUMA is such a large brand, however the customer service has been the worst. I will never purchase or recommend anyone to purchase from the PUMA online site. Nobody seems to even care about customer service or even attempting to be helpful in order to make the refund / return process simple. I am utterly disgusted to say the least. Why do I have to be the one to constantly contact PUMA to obtain feedback on the process? I don't get any compensation for the airtime utilized. I don't get any compensation for the time, effort and inconvenience caused.
PUMA HAS BEEN UTTERLY USELESS!
Puma
-
White shoes
I bought one of your white shoes 6 month ago from Dubai online and I thought this is a big brand and it's gonna last with me for at least 1 year but unfortunately this was not the case after around 6 month use with some other sneakers and now it already collapsed and I can't even wear it any more and I was really disappointed as I thought if I paid a lot of money in such a good brand I wouldn't have to worry about throwing it away so soon
And I need a compensation for this really bad material and bad experience with puma
Mobile number : +201092792720
Whatsapp number: +971504746183
Email address: [email protected]
Puma
-
Shoes
I have bought a pair of Puma couple month back from tbe mall at durban.

First it tore by the toe part on the both sides.

Now the puma sign is starting to come out on the shoe. Seems to be a poor product from puma. I buy alot of puma stuff, this is the first time this has happened.

Please sort this out as i paid money for something which i can use anymore .
Please contact me on my email:
[email protected]
This review was chosen algorithmically as the most valued customer feedback.
I made a visit to your Puma store at Tanger Outlet in Riverhead Sunday, June 28th and there was a line to enter the store. I got online and waited along with everyone else. In front of me was two young men and as the line moved closer to the door the two became five. When it was their turn to enter the store two more men came running up street and joined...
Read full review of Puma
This review was chosen algorithmically as the most valued customer feedback.
I am a 71 year old veteran golfer who plays approximately 75 rounds per year. I purchased a pair of Ignite Golf Shoes from the Christmas Lake golf pro shop in September of 2019. I chose these shoes because my Adidas were going on 2 years old and showing some wear and the ignites felt comfortable. I do not remember the exact amount paid because I used...
Read full review of Puma
Puma
-
shoe
I bought a Puma Shoe from London, UK. I live in Australia near Sydney nowadays. In the last couple of years I hardly used my shoe for 10 days. Now the upper part of the shoe looks very good. However, the downside is breaking down automatically. Please see the images. Rather than giving a public review, I want to share it with the company to rectify their problem & provide a good service to their customers at this moment.
Email: [email protected]
This review was chosen algorithmically as the most valued customer feedback.
Hi my name is Elena Can about two weeks ago I bought puma tennis shoes from jc penny and I noticed the shoes are already reaping apart unfortunately I dont have my recipe bout im really upset about it specifically because I pay $70 for them I would really appreciate if you send me replacement and I can always send you the shoes back since I still have the box
Read full review of Puma
This review was chosen algorithmically as the most valued customer feedback.
I bought my shoes at a store back on 03/02/19, and only use them to go to work, and is a sit down job, and around. I don't work out in them, I don't play sports or do anything to get them to start peeling the soles around 09/2019. I found the customer service email [email protected], and gave them the picture, and store receipt on 10/14/19. I...
Read full review of Puma
Puma
-
product meaning your leather shoes
My name is Charles Owens I am having a serious issue about the leather puma shoes meaning inside tongue in the shoes moves when you walk and it does not stay in the middle long and also have a squeaky sound when you walk it sound like walking out of water of something these shoes need a recalledy lawyer will look at this matter thank you I am very upset I am a big fan and this is not right
We are here to help
16 years' experience in successful complaint resolution
Each complaint is handled individually by highly qualified experts
Honest and unbiased reviews
Last but not least, all our services are absolutely free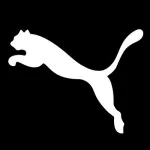 Puma contacts