Prestige Portraits complaints
21
Newest Prestige Portraits reviews & complaints
Prestige customer service and chat room are horrible!
Prestige customer service is awful 😖. They refer you to a chat room. The phone # they have listed no one ever answers regarding graduation photos. So they make you go to a chat room. They don't realize or care I guess that everyone is not an excellent or fast texter. Well the chat room will no longer answer my request, because the information they ask me for is in my phone so I had to find the info then restart.

It so frustrating trying to find out about an order that you have already paid for

In-full, but... Did not receive the product. Everything we have ordered for my son's graduation has been "lost in the mail" they say and was returned several times to them. Um, I find interesting because it come in our mail box! Lies nothing but lies. So now I can't find out what happened to my son's graduation pictures 😕.

This is so devastating 😢, my heart is broken 💔. Now we do not have his senior graduation pictures. Also we had ordered a upgraded tassel from josttens that has not come, they said they were going to expedite shipping, still has not arrive & graduation is on june 9th. You know parents this is suppose to be a very happy time and we should be able to have our momentos of this bitter, but sweet occasion.

What happen to great customer service?
Desired outcome: That the would actually be a real customer service department, NOT a CHAT PERSON that I have to TEXT WITH!!!!!
This review was chosen algorithmically as the most valued customer feedback.
Hello, I had my daughter senior pictures taken April 2023, when I arrived i gave our information and paid for the sessions. I was then told that I would receive the proofs in the mail and I would get a digital copy of all the photos taken in the session. When I received the proofs in the mail I then tried looking them up on my account which I couldn't...
Read full review of Prestige Portraits
Overpriced and lack of quality
Proofs came in disappointly dark. We assumed that they wanted the upsale to add the re-touch for the additioanl fee. We didn't see any photos that we liked and the variation of photos lacked. In hindsight, we should've used our own photographer for these senior moments. We picked two photos and added on the additional fee for the touch-up service. Photos came, still dark and no touch-ups were done.

I sent a few emails, and I chatted once with a representative who told me to call the 1-800 line, I called that line three times, i hear the recording and it says the wait is 1 minute and then it hangs up on me. This happened three times. Prom is in 3 weeks and my daughter doesn't have any decent pictures to pass out. I'm beyond upset with this company. I would like either to return the photos and get them retouched/lightened or just get a refund so i can start over.

With so many professional photographers out here, why are schools subjecting themselves to companies like this? The quality lacks and the prices are out of this world. The packaging was better than the photos. We've had these pictures for over a week and they are just sitting on our kitchen table because we are to ashamed to give those out.

Any help or guidance as to a refund or to get them lightened would be greatly appreciated.

Veda
Desired outcome: Retouched as promised with the upcharge that was already paid or a refund and we'll return all photos.We paid for all our wallets to have my daughters name on them, only 5 had her name the other 15 did not.
Senior portraits
I received several emails stating my child's photos were going to be deleted so to order their portrait as the images would be deleted. I did not have the the $415 funds to buy a package so I I only ordered the one big photo at a fear that my child's photos would be deleted. A week later this company sends an email with a 40% code on the package. That is so misleading and deceiving that parents are forced to make costly decisions at a fear that their child's senior memory would be lost. I could have ordered the $415 package at 40% and gotten the pictures I needed had I not ordered the week prior. I sent back my dissatisfied customer survey and have yet to even receive a response. However I get 3-4 emails a week about ordering more pictures. Very misleading company.
Desired outcome: I would like to be able to get the 40% off the $415 package as well as apply the $135 I spent to the cost of purchasing the one photo to the remaining balance. That photo size I purchase could be removed from the package.
Overpriced pictures
So this company sends out coupon codes all the time. They corner people into choosing the $300 so that you can get access to a digital print. I paid $235.42 for 2 pictures if I want access to the digital prints I need to pay a special price of $99.00 and they wont charge me shipping. So I said to the guy but there is not shipping as it is digital. Well that is the best they can do.

We live in a neighborhood where some families are working 2-3 jobs, our free and reduced lunches are at 63%. But Families will make a way because this is the only ridiculous option.

School pictures need to be more affordable for everyone.

This company is a scam.
Received proofs of the wrong child. 7 contacts later still not fixed.
We were unsatisfied with my daughter's pictures that were taken in June (session [protected]) and had a retake completed August 20th. The proofs received are of a different child - a boy! How did they not catch this? I have had 7 points of contact with them to try and fix the issue, which includes an escalation to somebody who promised me it would be resolved over the next couple days. That was two weeks ago. Last week I reached back by chat and asked for a supervisor. The chat agent told me that I would receive a call in a couple days from a supervisor. I have yet to receive that call. They have not completed anything they said they would do and they do not give you a transcript of the chat for proof of the conversation. As of today the issue is still not resolved and I'm getting nowhere with Prestige. I only have one month to get it resolved and submit my daughter's senior picture to her school. She may not be in the yearbook if I can't get this fixed. At this point, with the amount of time I have spent trying to get this resolved, they should give me the pictures for free! I had already decided to buy a large package but after this experience I will not give them anymore of my money. I would rather hire a private photographer. Pathetic customer service. They say they are sorry a million times but never actually do anything to resolve the issue. It's all lip service hoping you will go away and just give them money. Worst service and company ever.
Desired outcome: Fix issue so my child can be in her senior yearbook!
Senior Photos
It is appalling to me that in 2022, all of the packages include wallet pictures. To my knowledge and since the invention of a cell phone, these are antiquated at this point. In addition, we should be able to order individual digital images as well and not the entire lot at a whopping $400. The whole site honestly feels like a scam. I can order one 8 x10 for $36 but only if it is in a package, otherwise it is $50. Why?
Desired outcome: Allow for individual digital image purchase and remove requirement of wallet sizes.
They delete pictures to soon and no way to order again
My daughter was a 2020 graduate. I only order her cap and gown pictures when she graduated due to the fact that we were during a pandemic and I was out of work. I called before I placed the order to question the fact that I was only going to order the cap and gown pictures and eventually would order her other senior pictures. The lady whom I spoke to back assure me that I could call back any time and order more pictures of any pose. I was never advice to do it within a specific timeline. I finally got to being able to order it and wanted to surprise my daughter with it. I know its taken me a couple of years but a lots has happen between the pandemic and me having to sell our home and go rent temporary and then finally being able to buy a new home again. Called yesterday and was told they only keep those for no more than a year to make room for other pictures and that there was no way for me to buy any other pictures from her senior sessions. I was very very upset because I trusted them back in 2020 when they told me I would be able to order more any time and now I can't order more and she has no other pictures from her senior session than her cap and gown. She was really looking forward to having all her senior pictures considering she missed out on a lot that year and didnt get to enjoy the normal senior year activities.

Their customer service representative need to be trained better to make sure they are giving customers the right information specially when it comes to a question like this. It would have made a difference to me if she would have told me the time line of when they delete them and I would have made sure I order them before they deleted them, but now because of their unprofessionalism I am left without being able to order what I really wanted.
Desired outcome: I NEED FOR THEM TO FIND A WAY TO HAVE ACCESS TO THIS PICTURES WHY DELETED THEM INSTEAD OF JUST BACKING THEM UP INTO A DRIVE OR SOMETHING ELSE. PEOPLE CAN ALSO LOSE OR PICTURES CAN GET DAMAGE AND THERE WILL ALWAYS BE THE NEED TO RE-ORDER
This review was chosen algorithmically as the most valued customer feedback.
Hi, my name Krista I am very dissatisfied with my kid's senior photos. My daughter was getting her photo taken Aug 14,2021 the photographer (He) was being unprofessional. When it came to her personal space, I was there with her and as the photographer took the picture, he went up to her and touched her neckless were it moved down to her cleavage I got up...
Read full review of Prestige Portraits
Grad photos - digital proofs
This is really a terrible service. I ordered grad photos in the package that came with digital proofs. Packages only offers digital proofs on a CD, which no one uses anymore. So I tried calling to ask if I could get a USB or perhaps download the proofs from somewhere so I can send digital copies to friends and family outside of the country. First of all, the "support" line was nearly impossible to get through. Automated "options" in an endless loop that led nowhere. When I finally managed to speak to a human, I asked if they could perhaps send the photos or make them available to download, or send a USB - and the only answer was that "this is not something we offer". While they did admit that they know no one uses CDs anymore, they were not willing to provide more up to date alternatives or just help. When asking for an email address to complain to, they claimed they have no email to complain to anymore...
Desired outcome: Digital proofs for download or on a USB
College graduation photos
So disgusted with this company. Got these great proofs of my son for his college graduation from NC state. Placed our very pricey Senior package with the 4 poses he chose. a

A few days later get an email that it's on hold and they have some "questions" and to call in. Turns out that EVERY picture/pose of him in his cap and gown is blurry and will not come out well in any size over a wallet! They only have 3 local offices/studios in NC and not one is near him in Raleigh. So basically…now we have NO professional cap and gown shots of him because they used and hired an incompetent photographer that can't even focus a digital camera! Shame on Prestige. They don't deserve to be the official photographers for any schools..let alone college graduates. I'm crying.
Desired outcome: No idea!! Turn back time and use a photographer that knows how to focus a camera!?
Online call
They have taken $6 from my bank account and I never gave them my bank information! I would like my $6 back. I was just trying to schedule an appointment for my senior pictures for my school Kempner High School. When I looked in my bank account though, it had said that I had spent $6 and I was baffled because I haven't given them my card information. I asked my other friend if she had any money taken from her and she had said no. That must mean someone was doing this to other people and might I add just by a phone call.
Delivery of pictures
I have order my daughter college graduation pictures. Due to covid I understood the photos were delayed however when I finally received in two separate orders I was shocked. The first or was okay however the second order I received a damaged envelope which made my pictures destroyed. I have called number our times however the call volume was long. I just want my pictures replaced. Putting one piece of cardboard does not protect the pictures from getting damaged. When I ordered my daughters high school pictures it came in a box and they were secured. What happened to that?
prestige packages & products
The photo packages you offer clearly are intended to maximize your profits & are not designed to be consumer friendly or of good value. All 8 packages you offer for my son's graduation from Conestoga High School in PA include at least one or more 8"x10" photos. I know I am not alone in saying that this size is too large for a single headshot & quite unappealing. What a waste!

Yes, I do know you can order individual photos, but at a significantly higher price. And if this wasn't bad enough, most of your packages also include a non-standard size; 4"x5" instead of 4"x6". Which I am sure you are aware, would require custom framing!

You really have your customers over a barrel on this one. Which I feel is a very unpleasant way to do business.

I know nothing can be done to change things for our graduating class of 2020, but I certainly hope whoever is reading my comments will forward them to the appropriate corporate departments (sales, marketing, etc).

A very dissatisfied customer.

Sari S. Shanken
graduation pics
I ordered my daughter's grad picture and Prestige sent me a pic of another child. When I called to straighten it out, they were more concerned with getting the pic back. I still have not received the correct picture of my daughter after talking to customer service. This pic remains paid for through my credit card. Impossible to get back in touch with customer service by phone.
senior pictures
I am very pleased with the senior pictures taken of my daughter but I am very unhappy with their web site. I put some items in the project file to be saved for later but I also put an item in my cart to be saved for later. When I went back onto the website I could not access my cart nor could I add to my cart. I called and was told that IT was aware of the problem and to try back in a couple of days. 2 days later I still can't add to my cart nor access my cart, which makes a total of 10 days they have had to correct the problem but have not. I had to place my order by phone and am hoping I get the correct pictures. Since I was using a coupon they wouldn't even wave the $7.50 shipping charge for my trouble. Very disappointed.
Graduation portraits
Portraits received were not cropped as done on proof resulting in my son's hair being missing. After 45 minutes on hold, I was told I was calling the US number instead of the Canadian number (even though that is what was on my invoice). I then had to call the new number provided and be on hold again. Finally, I was told that their lab is not skilled enough to crop the photo the way it was on the proof.

I could reorder if I want to send back the pictures (which were only 2 - 5" by 7" pictures).

It seems to me that this company wants all the inconvenience for their errors to be on my part. Really...? I need to send back 2 sheets of photos? It seems to me after all that time on hold, the incorrect contact number, and the poor photo printing, they could just send 2 sheets of photos without any further inconvenience on my end.

I am posting this so people who do their research can see the poor customer service provided by this company.
The complaint has been investigated and resolved to the customer's satisfaction.
Poor quality overpriced school photos
My daughter's college graduation photos was taken by Prestige photos who was contracted by West Chester University to do senior portraits. When the proofs arrived, the quality was terrible, the lighting dark, and the sitting positions looked awkard at best. We did not want to order any, they were so bad, but ended up ordering the smallest amount (2) 5x7's which came to a total of $81.00, plus the $25 sitting fee... The final photos came in the mail, they are off center, cropped badly, dark and quite frankly look like a 5 year old took them. So beware... not worth the money !
Resolved
The complaint has been investigated and resolved to the customer's satisfaction.
The complaint has been investigated and resolved to the customer's satisfaction.
Finding portraits proofs
I tried finding my sons portraits with your 3 easy step process but if this is supposed to be easy you may what to look at who set this up as it needs some work. I could not even get to the 2nd step were you have to create an account.
Resolved
The complaint has been investigated and resolved to the customer's satisfaction.
The complaint has been investigated and resolved to the customer's satisfaction.
poor customer service
I tried to order my sons senior portraits online which all the information in the package claims can be done.

After setting up my login and id information, i attempted to order but after more than 1 hour of trying to decipher where the "access id" is i gave up.

All the information claims it is included in the proof package. I typed in every possible number and letter.

After googling this problem, i discovered many other have this problem. If they were open right now, i would call and get the access id which is supposed included in the proof set but because they are not open, i will order my mail.

It seems that a company as big as this should make ordering online simple and appealing. Some of the answers i found online state it takes up to three days for them to email your access code.

Let's get more professional folks. Either make ordering on line useful or don't offer it at all.
Resolved
The complaint has been investigated and resolved to the customer's satisfaction.
Collect Your Trust Badge
Be recognized for outstanding customer service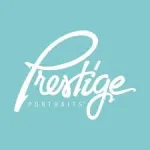 Prestige Portraits

contacts
We are here to help
19 years' experience in successful complaint resolution
Each complaint is handled individually by highly qualified experts
Honest and unbiased reviews
Last but not least, all our services are absolutely free