Overview of PHMG customer experience
PHMG has a poor reputation in the industry and has received a significant number of consumer complaints. Clients have criticized the company for providing sub-par services and not delivering on their promises. There have been numerous reports of pushy sales tactics, such as repeated phone calls and emails, which have frustrated potential customers. Additionally, there have been issues with the quality of PHMG's audio recordings, with customers reporting inconsistencies and poor sound quality. Overall, PHMG has not lived up to customer expectations and has been the source of many complaints.
Newest PHMG complaints
Scam
DO NOT use this company. They are 100% fraudsters...they charge you whatever amount they want. PHMG make the choice to alter our signed contract. The customer service Manager" is beyond useless...told us good luck and get an attorney, they are unwilling to assist at all. The actual so called "service" they offer is FAR from that. This company and services they provide are a joke. PHMG has not done anything different then a business line would have done. I repeat DO NOT use this HORRIBLE company.
Desired outcome: NO longer do business with this company...FRAUDSTERS
The complaint has been investigated and resolved to the customer's satisfaction.
PHMG has left an official reply on this complaint.
Signed up with PHMG 36 months ago, the service was ok, but very time demanding on my side, switched to a mobile only service in March,
Signed up with PHMG 36 months ago, the service was ok, but very time demanding on my side, switched to a mobile only service in March, discussed this with my PHMG rep that we were changing and the we wished to cancel the service, the sales rep Tyrone Quinn told me we could not as we had a 3 year contract with them, they wanted me to give them the user name and password for my Spectrum service so they can put the on hold system on it, I supplied it to them, also told them some items on the recording had to be changed, never heard back from them till you guessed it the 36 months were expiring, which again I stated in my email I wished to cancel the service, he made an appointment to discuss my contract on which he stated it was already auto renewed for another 36 months. They claim it was in the original contract from 36 months ago. To me it would be a great customer service to tell your customers when they wish to cancel that this auto renewal is in place. I want to cancel.
Resolved
The complaint has been investigated and resolved to the customer's satisfaction.
On May 10, our organization's President signed an 18-month Media Rental Agreement with PH Media Group (PHMG) for audio branding
On May 10, our organization's President signed an 18-month Media Rental Agreement with PH Media Group (PHMG) for audio branding. The Agreement stated that the Minimum Term of this Agreement was 18 months, which for our organization ended in November and auto-renewed for another 18-month term. It was during that second term that I became responsible for the PHMG account, evaluated the service and decided that it was an unnecessary expense for our small non-profit. I then contacted PHMG to inquire about terminating our Agreement and, rather than providing me with the information I requested, PHMG scheduled an in-person meeting for me to meet with their sales representative to "explore ways that we could continue to work together." I took the meeting and learned that if our organization were to cancel our Agreement we would have to pay for PHMG's services through the end of the 18 months but their audio services would not be available to us. Not wanting to pay for services that my organization could not use, I accepted the PHMG rep's offer to reduce our rates for the remainder of the Agreement, after which time I was told that we would become month-to-month clients. With this understanding, I recently contacted PHMG to see what was required for us to cancel our arrangement and was once again I was encouraged to meet with one of their representatives. I declined the meeting and continued to get the run-around from PHMG about our contract and cancelling it. I have requested, in writing, a clear explanation of our current Agreement and instructions about how we can get the services we pay for through the end of our contract and then cease working with PHMG. I am submitting this complaint in hopes that I can resolve this contract and terminate PHMG's services in the best way possible for my organization and to add our experience to the record as we are now the second organization to submit a complaint of this nature about PHMG.
Is PHMG legit?
PHMG earns 96% level of Trustworthiness
SAFETY NOTICE: ComplaintsBoard has analyzed PHMG and determined that it has perfect credibility and is completely trustworthy, with a legitimacy rating of 96%.
We found clear and detailed contact information for PHMG. The company provides a physical address, 2 phone numbers, and 2 emails, as well as 3 social media accounts. This demonstrates a commitment to customer service and transparency, which is a positive sign for building trust with customers.
PHMG has received 5 positive reviews on our site. This is a good sign and indicates a safe and reliable experience for customers who choose to work with the company.
PHMG has registered the domain name for phmg.com for more than one year, which may indicate stability and longevity.
Phmg.com has a valid SSL certificate, which indicates that the website is secure and trustworthy. Look for the padlock icon in the browser and the "https" prefix in the URL to confirm that the website is using SSL.
Our scan shows PHMG website is free from malware and phishing activities, which are types of online threats that can include viruses, worms, Trojan horses, ransomware, and other malicious code, as social engineering tactics used to trick users into sharing their personal information.
Phmg.com has been deemed safe to visit, as it is protected by a cloud-based cybersecurity solution that uses the Domain Name System (DNS) to help protect networks from online threats.
Phmg.com you are considering visiting, which is associated with PHMG, is very old. Longevity often suggests that a website has consistently provided valuable content, products, or services over the years and has maintained a stable user base and a sustained online presence. This could be an indication of a very positive reputation.
Several positive reviews for PHMG have been found on various review sites. While this may be a good sign, it is important to approach these reviews with caution and consider the possibility of fake or biased reviews.
However ComplaintsBoard has detected that:
Despite a high level of trust, our investigation found issues with PHMG's service, including poor customer service, lack of accountability, and responsibility to resolve complaints. Customers may face long wait times for responses, receive generic or unhelpful answers or no response at all. Only 33% of 15 complaints were resolved.
Phmg.com has relatively low traffic compared to other websites, it could be due to a niche focus, but could also indicate a potential lack of traffic and popularity. The phmg.com may offer a niche product or service that is only of interest to a smaller audience.
PHMG protects their ownership data, a common and legal practice. However, from our perspective, this lack of transparency can impede trust and accountability, which are essential for establishing a credible and respected business entity.
Our Verdict: PHMG is highly recommended company, but beware of poor customer service. Their 33% Resolve Complaints rating is a cause for concern. We advise using their services securely and reviewing complaints beforehand.
Collect Your Trust Badge
Be recognized for outstanding customer service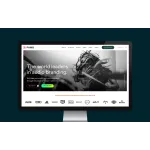 PHMG

contacts
We are here to help
19 years' experience in successful complaint resolution
Each complaint is handled individually by highly qualified experts
Honest and unbiased reviews
Last but not least, all our services are absolutely free