PowerSportsMax.com complaints
85
This review was chosen algorithmically as the most valued customer feedback.
Buyer beware. This is a completely unethical business. It takes multiple calls before you can reach someone. After many attempts to get an RMA agreement statement so I can return the bike it still has not been provided. (Juan/Mgr of something) lied to me about when he would send the agreement. Under no circumstances buy from this company, you will regret...
Read full review of PowerSportsMax.com
PowerSportsMax.com
-
order a hover returned and no refund issued
Donot buy from this company... I REPEAT DO NOT BUY... Purchase my son a hover board for Christmas it wouldnt charge. Called no one would answer. Got the return email address got a return ticket. On January 3, 2017. They have the board and i still havent got my return for over $400.00. They send email back stating that my return is in process that has been over 8 months. I wish i could rate lower that 1 star because they dont deserve that. You have been warned they are CROOKS!
PowerSportsMax.com
-
powersports mac
Pit bike worked for 15 min then never started again. Hung up on 11 times warranty? That's a joke company needs to go out of business. 10 year old grandson is crushed. Have had it in shop 3 times trying get it started. Repeated calls to company result in cursing and Snyder remarks then they hang up. Finance company affirm is looking into my case as I refuse to pay for it
PowerSportsMax.com
-
no refund for inferior products, worst customer service.
Warning! Stay away from this company!
I ordered a muffler for my scooter. The muffler did not fit. I obtained an rma, sent the muffler back, and now, one month after the muffler was delivered back to the company, still no refund. I have attempted to contact their "customer service" people, and in the rare instance that I get a live person, they are rude and eventually put me on eternal hold or simply hang up. On one call, I explained to the rep that I keep getting cut off and he said, "like this?" and hung up on me!
I had to file a dispute with the credit card company.
PowerSportsMax.com
-
powersportsmax 110 pit bike
Purchased pit bike 110, 3 days of short rides, 3rd gear failed. Had to disassemble and ship back the engine for repair.
Now the following summer after a day of riding same thing happened 3rd gear failed.
I submitted a tech form, a week later received the email to call Mike or Anthony, it's been 2 weeks and Mike and Anthony are never around, customer service says they are the only ones to handle this, but they are never around to handle this.
PowerSportsMax.com
-
did not get 4 wheeler delivered and was treated bad
Worst company every over 196 complaints with better business bureau. We bought a 4 wheeler 7 days ago, today they tell us it is sitting on a dock 8 hours from our home and if we want it we have to go get it or pay and additional $200 in shipping to get it to us, we alreay paid $200 shipping, so $400 shipping? Nope! Then I called their customer service and the rep was the rudest person on the planet. Told me to google stuff myself and lied to me as well as hung up on me! Thanks to this rip off scheme, my son won't have his birthday gift on time. Do not buy here!
PowerSportsMax.com
-
atv
I ordered a dirt bike from them on the 12/26/16 at 2:45 pm without paying for expedited shipping. On 12/27 I called 4 times without anyone answering the phone and then I emailed and cancelled my order at 8:29 am. On 12/28 I get an email saying that my order was shipped. I called the shipper myself, since apparently emails are answered the same way that the phone is, and told a woman there, who was curious as why I was calling them, that I have been trying to cancel and she said not a problem we will cancel it on our end. Today, 4/23/17 I have the pleasure of still disputing with my credit card company a change that this company keeps sneaking back on to my credit card. Shipping BOTH ways.
PowerSportsMax.com
-
atv and customer service
I purchased a ATV from this company on February 17, 2017 and it came all scratched up, battery was no good, and it was missing screws. I tried to call technical support and was hung up on. After about 15 attempts I called my credit card company to let them know what problems I was having. My credit card company call them while I was on the phone and the operator was so rude. All she said before she hung up was go on the website and send a email. Well to make a long story short they never replied to my email, so I'm in the process of disputing the charges.
PowerSportsMax.com
-
this company's service is a total scam!!!
My order, # 203955 has had engine issues only a month into my kid ridding it. Now that is not what my complaint is about. My complaint is about how your customer service has treated me. I have send 10 emails over 11 days with no response. I finally got someone on the phone who said he was emailing me instructions to send my engine back, still haven't received any email. The Tech department asked me to send a video of the problem and that what I did. I haven't heard from them since and they have not responded to any of my emails! I am beyond livid as my son is not able to ride his brand new dirt bike that he got for Christmas. You advertise on your phone calls how important your customers are and how you value us yet you throw us to the waist side when there is a problem. I purchased two dirt bikes from you guys within 2 months. I wasn't all that surprised to see that you have a C- rating with the BBB. I will be adding another complaint with them as soon as I'm done with this one. I couldn't believe the consistency in the complaints on the BBB with what I have experienced. Finally getting through to someone on your customer service line only to be hung up on. That happened to me twice after trying to call 13 times. Then getting someone and them telling me that I have to send the engine back and that he was emailing me directions right then. What a load crap, I have never received anything. You guys are a total scam! I would never send my engine back to you guys cause I don't trust any of you. My engine still needs to be fixed and you need to send me the parts to repair the top end on this engine and I will pay to have it done myself.
PowerSportsMax.com
-
two kids dirt bikes
I ordered two dirt bikes for my kids back in September. First time out parts started falling apart brake levers came loose exhaust fell off the choke would never work correctly. One of the dirt bikes had an oil leak from day one, called the company to try to get all these parts fixed or replaced had to jump through hoops just to get the parts replaced still waiting on the gasket that I have no idea how to put in and it's been almost 4 months I had to call them to find out that it was out of stock and on backorder this company is a joke don't buy anything from them. Customer service is a joke as well all they do is send you to one person to another person no one has any answers to anything.
PowerSportsMax.com
-
do not buy from them
1/8/17
Customer service is a joke they just hang up on you.
They are not helpful at all and will not take your call if you have a complaint. Be prepared to drive to trucking company to pick up your item because they won't deliver like promised.
All I wanted was for them to replace tire and missing parts.
They just said they would look into it. When I pressed for a delivery time on parts they gave me a run around about how they didn't know how long or if they had parts. I asked to talk to someone that knew and they hung up on me. When I call back they just hang up without even saying hello.
I hope bike runs good but won't know until I find parts for it.
This review was chosen algorithmically as the most valued customer feedback.
Do not order any thing from this company. I have over 50 calls and they hang up on you after you order and the money is in there hands. Do not expect any customer service. Be warned. If any thing is defective or you need any help putting there products together you are on your own. Plan on having a call into your bank to dispute the purchase and taking them to court.
Read full review of PowerSportsMax.com
PowerSportsMax.com
-
poor business ethics and terrible customer service
Do not buy from this company!

I wish I saw the reviews before I purchased from this company!

We purchased a go kart on december 15th... I never got an email with a receipt or shipping information so I called and after 4 attempts I got through to a guy who proceeded to tell me that he shows I was sent 4 emails already and when I told him I have not received anything he told me to check my spam folder and I told him I already had and he then very rudely told me " well check it again" and hung up the phone... I emailed the situation that supposedly goes straight to the owner and continued to call... After 72 times of calling I finally got someone on the phone, this time it was a lady.. She verified my email and of course whomever took my order typed my email in wrong by 1 letter. She offered to send me the shipping information, after I verified I got it we hung up... A couple days later I saw that the original transaction was gone... I checked back 3 days later and it still had not come out of my account but by this time I had already received my order... Rather then something happening to the money I had set aside for this I put the money in my other checking and expected my bank to automatically pull it from there when it came through since this is how I had my accounts set up. Well 3.2 weeks later on jan 4th now the transaction shows up but it didn't pull from my other account causing me $170 in fees because of that... Although that is not the companies fault that it didn't transfer over like it should have I did call the company back to speak to a manager or owner about how they do business and the girl preceded to tell me there are no managers or owners that the only way to get ahold of corporate is via e-mail... I call bs! Do not buy from these people... They have terrible customer service and everyone who answers the phone is rude and hateful!
This review was chosen algorithmically as the most valued customer feedback.
I ordered a 125cc GoKart for Christmas and I was fine with some assembly but it came with no directions worth reading. They say that they have great customer service and support but NOT the case. Come Christmas morning I tried to start the cart and the throttle cable is broken. I've called numerous times to be hung up on 3 times. Lied to and told I would be...
Read full review of PowerSportsMax.com
This review was chosen algorithmically as the most valued customer feedback.
On November 17th of 2016 order#  199676 was placed on the Powersportsmax website for  (2) GK-F007 GO KARTS ($989.95 EA) and (1) GK-F007 ($779.95) With a residential shipping fee of $719.95. After the order was placed and the mailed certified check was deposited by the company. I received a phone call saying that only a single GK-F007 model is available. I...
Read full review of PowerSportsMax.com
PowerSportsMax.com
-
kids quads
Orders 2 kids quads. Received them a few weeks later. One crate was smashed so bad. Like some ran into it purposely with a forklift or gripped it from a very high location. Emailed the photos of a broken footrest, scratched rack to bare metal and a scratched and gouged rear axle. Mind you I paid $359 for this poor shipping. They sent me a plastic footrest. Now won't respond to my emails. Try try and try to get thru calling them on the phone. When you do get thru to them on the phone and try to get broken parts from shipping fixed they hang up on you or put you on hold and then hang up on you. Steer clear from this company. You will regret it if you buy from them!
PowerSportsMax.com
-
hoverboards
This company is completely unreliable and unprofessional. They tout that they give military discounts, which is not true. I ordered my items on 11/28. Was told on 12/8 that they would be shipped the next day but that they no longer had the colors I wanted in stock. I changed the colors I ordered and was via phone on 12/9 that the items would go out that day or by the latest the following Monday. Today (12/13), I recived an email that my items have gone to the warehouse. When I inquired over the phone as to why I received an email that my items are showing shipped to the warehouse, I was told that they are on the way to my home. When I asked for confirmation, I received none and was then told that they would cancel my order and they never even asked who I was and then hung up on. How can they cancel my order if they don't know who I am. Of course, now it is too late for me to order hover boards from most other retailers without paying a premium. I had four other options at the same price on 11/28 to include Amazon.

Be wary, they have an F rating with the BBB.
PowerSportsMax.com
-
never received my order
I been waiting on my order Since I put it in on November 25 2016. First it was sent to the Wearhouse for put not pick up by ups I was given a tracking information but still no package so now it's week two and I received a email about the company don't have the color so right now I am at the point where I really want my money back. So I choose a different color but the package is still in the Wearhouse. I just don't understand but now I want my money back as guarantee.
This review was chosen algorithmically as the most valued customer feedback.
I purchased a Go-kart from Powermotor Sports in California. I'm a resident of Alabama. Being a single parent the price was very expensive but it seem to be a great quality. No where on the site did it say I had to assemble the Go-Kart myself and not 1 instruction manual or tools as it says it *FREE* on the website that comes with the Go-Kart. I had to pay...
Read full review of PowerSportsMax.com
PowerSportsMax.com
-
sells broken merchandise - poor customer service
I purchased and electric ATV from Powersports Max. It worked for an hour and then broke. After 2 months, all I have received is a back of 2 ball bearings with a note to call a mechanic friend. If you want to try and get a refund, I have to ship back the ATV which will cost over $200 and no guarantee it will be fixed, replaced or refunded. their customer service is absolutely terrible. They rarely answer the phone and when they do they will tell you too bad, it is not their problem. don't buy from these guys as they will rip you off. The items are most likely refurbished and break easily. and when they do, you are out of luck.
We are here to help
16 years' experience in successful complaint resolution
Each complaint is handled individually by highly qualified experts
Honest and unbiased reviews
Last but not least, all our services are absolutely free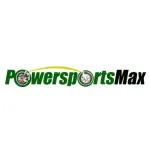 PowerSportsMax.com contacts