Partzilla
-
polaris parts
[protected] is my order number.. I ordered on 6/20/22 and never recieved the item, cant get in touch with anyone about my refund.. I'm not gonna wait over a month for a part.. Part was on backorder, I patiently waited while the backorder date kept getting extended... I am now at the point that I want a refund..

[protected] - HOOD-CENTER,BLK was the item ordered

Part was Subtotal: $24.89

Shipping & Handling: $11.95

Tax: $2.21

Total: $39.05
Desired outcome: Refund for my order.. Total of $39.05
Partzilla
-
Wrong parts sent
Ordered parts from Partzilla and after waiting 3 weeks they sent the wrong parts. I go to their website to return them and got a notice that I needed to call instead. Well the wait time was 3 hours and 45 minutes. Who in the hell is gonna wait that long on the phone. I tried the online chat, same thing. They have no email contact and make it impossible to get ahold of them. I'll never use Partzilla again and I guess I'm out $80. Buyer beware, Partzilla sucks.
Desired outcome: Return parts for a full refund
Partzilla
-
Nearly killed me
You sent me defective oil filters that nearly killed me. Im contacting my attorneys to see if i can sue for negligence and reckless endangerment. Last night after changing my oil and filter (emgo brand), The new filter shot off my bike on the freeway and got oil on my front and back tires. I thought i had must have double gasketed the filters but after pulling the old filter out of the trash i see that it was not in fact my fault and that emgo sent me a defective filter, and that the threads arnt long enough to properly seal to a Kawasaki vulcan (although partzilla claims it is the original Kawasaki part that comes from the factory). Im contacting my business attorney now (Charles Rowe) to see if i have a case against partzilla and emgo.
Partzilla
-
bad business practices
TO MANAGEMENT: We are VERY dissatisfied with your service and lack of customer support regarding this order, It has taken over 2 months for this order to be in stock, you received over $2600.00 back when the order was first placed 8/22/2018, your shipping cost blow out by another 200% or more after shipping was already calculated and paid, And you cancelled the order 3 days after all parts were in stock.
the refund was over $400.00 short on what was paid, And on re entering the order most of the parts have a price increase.
Sorry but cannot do business with this type of standard service, Because this job has been quoted to the customer base on your costing including shipping you have created a loss for our business for over $2500.00.
As we have a close relationship we most small engine workshop in the state of south Australia as we have been running this for over 30 years and supply to local government departments we will not recommend any to this kind of business practice via social media and internet forums
We will not be completing this order as we have tried to come to some arrangement but you are not interested in what has taken place.
BAROSSA & NORTHERN HILLS SMALL ENGINE SERVICE.
PROP: M A ZANKER
11/16/2018
file no 2315
Partzilla
-
Order #: [protected]
Ordered a part that, according to their website, appeared to be on-hand so I purchased it. A few days later, received an email that there was a delay of a few days. Okay, I can deal with it. The new shipping day comes and goes. Nothing. I contact Partzilla. They don't have the part and don't know when it will come in. Well that would have been good to know before ordering, right? I ordered the merchandise February 24, now they tell me the part won't be available to ship until March 25. Now that really would have been good to know before ordering. I told them to cancel it but get no response from customer service. They suck big time.
So, I needed two brake pistons for my bike rebuild. I had purchased a used set on eBay which didn't work out. The lag time put me behind schedule so I needed a new set of pistons. Partzilla was the only supplier that said "In Stock - Ships Tomorrow." So I thought that I'd give them another chance. This morning, I received an email from Partzilla announcing that the parts will (supposedly) ship in 1 or 2 days. I went back to their web page listing the item and...now it "ships in 1 or 2 days."

This is what happens on a continual basis with Partzilla. I very much expect that I'll get another email in 1 or 2 days stating there's been a delay and the parts will ship in about a week. There you have it ... Standard Operating Procedure from Partzilla. Buyer beware of their misleading tactics to get you to buy.
Partzilla
-
Cheater
I have ordered some parts from www.partzilla.com website and they said that it was free shipping. About two weeks later I received a call and was told that I need to pay for shipping if I want to get my order!
I asked Partzilla what was going on and they said that my package was too heavy so they had to charge me a shipping fee. They refused to cancel my order so I had no other choice and paid. I will never buy from this cheater site again!
Partzilla
-
They provided wrong parts and their services were awful
I ordered car parts from the company www.partzilla.com, but these jerks shipped me wrong ones. I contacted the customer services and asked to change it, but the rep refused. He told me that it was only my mistake; therefore they weren't responsible for this. The company turned to be really unprofessional and bad, so better avoid them. And share your views.
We are here to help
16 years' experience in successful complaint resolution
Each complaint is handled individually by highly qualified experts
Honest and unbiased reviews
Last but not least, all our services are absolutely free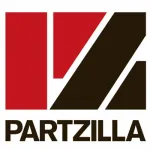 Partzilla contacts