Onida
-
Onida 1.5 tr inveter a. c
I purchased inv no. Eaaaac 155533850,dated on 7.4.22 through flipcart. Service engineer installed the unit on 11.4.22 . The next day after running about 1 hr cooling come down. After complaint service person first taken out indoor unit and 3 days later outer unit . On 23.5.22 installed unit ,still it is not working. Almost summer month over, purchased this unit useless to us. the service person not responding properly, his cell no. 9652669447.and not responding. Pl take action & repair the unit immediately. Mohan reddy 9959001359 customer
Onida
-
Onida TV 40inch
Before 4months, We raise a complaint about white line in display, service men said need pannel change so pannel not in stock so told us to wait for 15-30 days, we also wait but there's no response and after two months one white line also expand day by day., So we pressure them to service immediately., After that they said there's no stock, so they told they will give replacement.but yesterday they said it was physical damage. But it not a physical damage.. that white line was extend day by day, . Worst carelessness service center, even they can't have proper response with customer., We can't expect this from ONIDA. We plan to file a case against this in consumer court.

( Even 1st they told got approval for replacement bring the product to company we also went to replace it, but now they told it was physical damage, damn sure it's not a physical damage., Take proper action)

Much Thanks to ONIDA.
Onida
-
Re: computers & consumer electronics complaint
Ac not working from last 15 days... Have tried to get it sorted out from onida as in warranty however everytime they say it will be done soon.. Its very hot in mumbai really need the ac asap... This is not good cust service provided by onida... Thinking of going to legal of not done on urgert basis. Mob no 9975824996 compt no (2111s046380050)
This review was chosen algorithmically as the most valued customer feedback.
Bought an INV18GDR from Kohinoor last weekend. Why would Onida, for a product that costs Rs.46, 990, not provide a 3-pin plug along with the insanely short electrical cord? How do they expect their customers to connect the cord to a socket without the plug? Can even Mr. Gulu Mirchandani or Mr. Vijay Mansukhani put a cord into a socket without a proper plug...
Read full review of Onida
Onida
-
Hydrofall washing machine
I had lodged complaint id - 16079686380063 on 08 jul 2016 for repair of the hydrfall washing machine which was under amc with the onida company's authorised service center.
Other giving automated email reply (see below) there has been total and gross disregard to the customer.
— forwarded message —
From: escalation. desk
To: 'geetha nambiar'
Sent: saturday, august 6, 2016 12:59 pm
Subject: re: query from website - onida.com

Dear madam,

We are in receipt of your mail and have noted the content there in. we take
This opportunity to thank you for choosing our brand "onida".

We profusely apologize for the inconvenience caused to you. we are advising
Our bsi to look into your grievance and resolve the complaint to your
Complete satisfaction. complaint id - 16079686380063

We solicit your kind co-operation and request you to bear the inconvenience
Till then. thanking you with an assurance of our best service attention..

Regards,
Onida customers relation team
Onida
-
Washing machine not working
I bought a onida front load washing machine from Flipkart "IMEI/Serial No: 01687981003468", "Order ID: OD204165112730733000" as on "Order Date: 14-10-2015" couple of week before washing machine stopped working i made a complain in onida customer care, complain id : 16024876380380 they sent a service person on the same day he said door is not locking properly because of which machine is not starting, he siad he will come with the door part which is not working and fix it, it has been over 1 month now no response. Everyday i call to onida customer care they lodge it as new complain and say that today we will send you service person to fix it another complain no is : 16024876380522, Kindly look in to the issue ASAP and fix it or Escalate it to higher officials so that it will be fixed. I have given my contact no below.
more than 1 month no proper response poor customer service
The complaint has been investigated and resolved to the customer's satisfaction.
This review was chosen algorithmically as the most valued customer feedback.
I bought a onida DVD last year with in 24 months the lens not functioning. I complained to onida customer care "Adonis customer relation Center" in nungambakkam. Then technician came and told that the lens is not functioning, so we will replace. For the past TEN month they told " we have no stock" so i want to mail the complaint, but there is no mail...
Read full review of Onida
The complaint has been investigated and resolved to the customer's satisfaction.
Onida
-
ONIDA TV 21- Burst sound followed with burning smell
Hi,

On 7th November 2010 I purchased Onida CTV—21HXP40B from Girias, after 2 months i.e. on 9th feb 2011 there was problem with switching on followed with burning smell. I called Girias showroom and explained the incident to them, immediately one of the service executive came and repaired the television.

Now yesterday i.e. 22nd march 2011 I heard bursting sound from my Television followed with burning smell and it got switched-off. For your information I have connected this television with Stabilizer, stabilizer is working fine.

I am affraid with this Television set whether if it get explode in future?

So I want this television set to be taken back and replace with other or pay my amount back.
This should not be case like TATA NANO.

Last option for me will be consumer court if action is not taken immediatly.

Murlidhar
+91 9980217099
#304, Thirumala Nivas, Gangamma Temple street, jalahalli east, Bangalore-560013
Resolved
The complaint has been investigated and resolved to the customer's satisfaction.
This review was chosen algorithmically as the most valued customer feedback.
I have purchased Onida oxygen thunder 29 inch on 27 Nov 2007. After the warranty period the main part of the TV the tube is damaged. Now after spending 16, 500 for the purchase of product I again have to pay 9000 for the tube in just 1.5 years.
Read full review of Onida
Onida
-
washing machine tub leaking
onida products damn it. I purchased onida washing machine hydroshakti some time ago from Khurana electronics Moga Punjab. Since then its spin tub is making noise. We made complaint to the dealer but no one come to check our machine.Then we fastened the screws of the spin tub, then its noise reduced.It occurred occassionally, then we have to fasten its screws ourselves, because the dealer paid no attention to our complaints. Now the guarantee period is over and its washing tub is starting leaking .We made complaint about 10 days ago, but like as before no one checked our machine.
The same condition is of our onidaAC purchased on 4-5-2010 from the same dealer.Its modelW112YR is not giving perfect cooling.ONIDA products are the worse products of Indian brands and the aftersale service of its dealers is the worst .
The complaint has been investigated and resolved to the customer's satisfaction.
Onida
-
Washing machine
We bought Onida Hydroplus 60 washing machine from Adishwars, Marthahalli, Bangalore on March 12, 2010. It took 10 days for the company to come and install it. They gave wrong information to company technicians. Onida service center technicians are one of the worst you can expect. The technician who visited us doesnot know how to operated fully automatic washing machine. He told us that he cannot connect the washign machine to water inlet. He came to give demo of semi automatic washign machien to us. He told us that water inlet connection should be done by delear. Delear folks told us it is responsibility of company technicians. In between we lost 12 days to start the machine. I was vexed up with the delays and finally, brought few connectors from local hardware store and connected the inlet of water. We did not open the machine till 24th till we are ready to connect. Then we discovered that delear sent us the bigger size stand. This dealer is a total sham where in his sales people are interested to foist anything on customers. We asked for rat mesh and stand. Had to fight with the delear to get money back for stand. Came to know that stands for this new machine are not available. I thought it was all over. Never buy any goods from this delear. Same store manager who had ample time to talk to me while doign sales was not interested to talk to me when went there to complain about stand and delays in commisioning the machine.

Out troubles didnt end there... After 20 days one fine morning on April 13th, the water was continuously filling the machine. We complained to the serive center. The serivce center folks took 4 days to send some one to our place after repeated follow ups. Service center gives 14 diigt complaint number. If you dont have it written, they open the new complaint! They dont even have a database of open customer complaints based on customer phone or address. Technician who visited us told that pressure sensor is not workign and it needs to be replaced. He would come back with pressure sensor after 2 days. we waited patiently for 4 days and approached service center. This time sent one more person, he came with empty hands. Through this technician got his manager Murali's number. Murali is one of the most evasive person you can come across. He tells outright lies and keeps on dodging the customers. Finally came to know that spare part was not available and they indented spare part for wrong machine. He would get the spare part. On Friday 30th April Murali told me at 445 PM that they have spare part and Mr. Srikanth technician woudl come and replace it on the same day and gave Srikanth's mobile number. I called Srikanth at around 6 PM, he told me that he doesnt know anything about spare part and he would find out from Murali and call me. I called Srikanth around 630 PM. Srikanth said he is busy and would come back to me. It has been 3 weeks since we complained and the machien is lyign idle. Out 50 days since we bought the machine, machine is idle for more than 30 days. This is the state of Onida deleaers and Onida service in Bangalore. Thsi being public forum I dont want to mention the phone numbers of technicians and their managers. I am hoping Onida company officials would attend to the problem immeidiately.

My sincere request to everyone. Never buy Onida products. They are of poor quality and their service is appalling. Technicians and their managers are very unprofessional.
Resolved
The complaint has been investigated and resolved to the customer's satisfaction.
The complaint has been investigated and resolved to the customer's satisfaction.
Onida
-
MOBILE LOST
Name : Y.V RAMANAIAH
Address : H.No 7-110/A2
opp-ankamma temple ULAVAPADU(POST) (M.D)
PRAKASAM(DIST), 523292, AP,
Phone Model : ONIDA V-120
Make : ONIDA
Last used no : 9963936239
E-mail for communication : [email protected]
Missed date : 18 Dec, 2009
IMEI No:...356102020141437
Resolved
The complaint has been investigated and resolved to the customer's satisfaction.
The complaint has been investigated and resolved to the customer's satisfaction.
Onida
-
ONIDA service center sucks
ONIDA service center sucks. my onida tv baught recently had some problem. i called service center custmor care after few day they showed that was also after constant calling to custmore care. Name of the person was Irshad, This bugger keep on telling me for last 2 weeks that he will come today and fix the damn thing. he never shows up + he inact tells me to come home as he is nearby only. many times i have taken time off from office and later u call him he will never pic up calls.

i am sick of this onida guys specially IRSHAD (You suck man)
Resolved
The complaint has been investigated and resolved to the customer's satisfaction.
Onida
-
Terrible experience
We had bought 1.5 ton air conditioner of model ONIDA WO18 on 17 april 2008, through Mr. Jarnail shop name is B.K.Electronic from uttam Nagar New Delhi-59. My a.c. compressor are changed two time but we are not getting proper cooling from this a/c still now. This show that ONIDA quality is day by day going to poor and worst. I have request you to pls exchange my a/c as soon as possible.
Onida
-
fraudsters from onida company
respected sir,

we had given a tv to repair for the onida company fellow His name is raghavendra who is working in Indranagar branch in bangalore as the service technician he took the tv for repair and not delivered from six months now he is telling that the board is not company made but i had brought the tv from branded showroom Girias from sadashivnagar i dont know what to do with this fellow kindly take now i hope he has changed the board and telling that the board was not proper kindly do favor for me so that i can get tv as soon as possible. and my contact detail is 9886815553
This review was chosen algorithmically as the most valued customer feedback.
Sub : Trouble with 29" Oxygen TV. Sir, I have purchased ONIDA CTV -29" Oxygen Serial No.4002477, from Surya Electronics, Shop No. 5, Osia Market, Chikhali Road, Sambhaji Nagar, Chinchwad, Pune 19 on 12-09-2004, invoice no.8728 for Rs.23000/-. (Now shop shifted in Kasturi Plaza, on opposite side). I prefered ONIDA as I normally prefer the good quality...
Read full review of Onida
Onida
-
Customer Service sucks
I have purchased an onida DVD when my brother bought an LG both were purchased at the same time. and both gave problems of CD/DVD getting stuck. Lg replaced my brothers DVD player with a new one when they seen that, they cannot repair the DVD. But Onida has no service reps who know what is going on and when they come to fix the DVD as well their techinicians are not equiped. and they say that, they will get back.

I shoud strongly suggest every one, that, do not go with ONIDA at least DVDs if any one reading this likes to know more about this could call me on Ph:-9866544821. I will be taking this to Consumer court soon, as i had invested my Hard earned money in a DVD that, wont play when i only use it in weekends.

Harry
Onida
-
Worst service provider
My complaint Number with Onida is 07090446380858 it was during beginning of September, 07, I had been told the technician will come on Sunday as I work and nobody else is there at my home. And unfortunately the Sunday hasn't yet come yet. This second time I have same complaint with this company. Earlier a year ago I got frustrated and took the Directors Office Number from their website and spoke to the PA to the director. Now the Company has made a good improvement, they have removed the contact details to their all responsible offices. When asked to the Customer Service Cell they gave me telephone numbers of Kalyan Service Centre (3209470 & 2327060) and the Superior of the branch, only thing is not a single phone line is working and no mobiles been attended. And this is what Onida is. Hence I would like to appeal the customers of this company to visit the www.complaintboard.com site before going for any of their products. If anybody wants to contact me they can call me on my cell 9820961806 to get more details.
Onida
-
Very very poor service
I wish there was a way wherein i could really really voice my opinion against this company. The punch line / slogan of this company says " Neighbors envy Owners Pride " Although I did agree to this when i bough my 29" ky thunder home theatre system, I regret that since 21st September 2007, my view towards the company has absolutely changed... There has been a problem with my tv set and since 22nd September, I have been speaking to the Customer Care team on the number 39889000.. a lady took down my complaint and mentioned to me that the next day - 22nd september before 3 p.m. a technician would visit us... Whilst registering my complaint, I had very clearly mentioned that since my husband and I work, we would like someone to come over within a stipulated time. regret that despite my numerous calls ( Mr Prathimesh of customer care is a live witness to this ) till date i.e. 26th September 1945 hours, no one has even bothered to call and check, forget about any technician visiting us... the call centre guys put it on the service centre and vice versa... if a company as reputed as Onida can deal with customers like us, where do we go...
Onida
-
Bad service, worse product!
I bought a 1-ton onida ac in april 2007. I had gone to buy samsung, but dealer told lot of goodies about onida and we bought onida which was costlier.
Nightmare: Our first shock came when we found that remote control does not have many important functionalities and we have to climb up to access the controls provided only in the ac panel.

We called service center to be told that you should have installed it at a location where it was easily accessible. And anyways, once or twice a day you can climb. Then, we found that there is no attachment through which we can take out the water from ac as it was directly falling on ground. We again complained and got a reply that 1 ton ac does not have that provision, and it is your problem to think of some ac tray etc. We asked them that we will pay for it, but they said that onida does not provide ac trays or such attachments.
Third, we found that control given on the ac monitor have stopped working, and since remote does not have controls, we are stuck. To our despair, we found that the phone numbers provided to us by dealers have been cut now.

Is there any consumer forum where we can fight case against onida?

Advises smb!
We are here to help
16 years' experience in successful complaint resolution
Each complaint is handled individually by highly qualified experts
Honest and unbiased reviews
Last but not least, all our services are absolutely free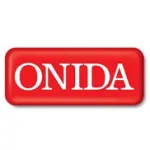 Onida contacts