Ocwen
-
home loan
I was in a modification with Ocwen, after numerous times turning me down, finally my last payment was made and my fiance had just passed at 42with rare sudden cancer, I had to drive from a long way to make that payment day of amputation of his arm, month later he died, two people showed up at my door for my keys I showed theall waspaid and the lady said they actually we're selling my home on the court stairs, I called Ocwen they said good news was no one bid high enough bad news my home after 22years was in other names, the lady stayed up all night that came to my home said she had to email Ocwen and also I it was a mistake they finally backed out the forclos, title company sent me a title with other Banks and Aztec on my title high lighed illegal foreclosure it was the worst thing ever.
This review was chosen algorithmically as the most valued customer feedback.
I have an fha mortgage and have been trying to modify with Ocwen for 2 1/2 years. Ocwen started to raise my morning on a forced place insurance. My husband had 2 different surgeries and that set us back. I called. Ocwen bc they had me make payments through money gram which sent back my payment. They demanded a double payment but I needed 1 extra day for my...
Read full review
Ocwen
-
insurance issues
My father purchased this house and took out a mortgage to pay his brothers off and he got a $40, 000 loan and he give each one of his brothers $10, 000 to pay him off so he could have his family home his mother and father raised their boys in this home my father also took the rest of the money and fixed up this place and he got sick in 2011 and he passed away he died of lung cancer therefore my father had this home quick claim deed added over to me and when I die it goes to my daughter since I've owned or took over this mortgage on this house I've managed to pay I believe I owe 32 thousand on this house when my dad had this place and he got the mortgage it was through Litton loan he once had an insurance on him and also this property stating that if something happened to him that it would be paid for when Litton loan sold the mortgage to Ocwen that part of that insurance never crossover so therefore there still a tag on this house which shouldn't be since then I've put my own inheritance into this house I've had roof damage I've had water damage this December my pipes broke flooded my house I contacted my insurance company Ocwen was contacted also and I stated several claims Dan Hadley told me to file a claim for every individual issue with this house I filed for the roof I had a fire in my bathroom I had the water pipes break on top of this my daughter come home and seen that have been running for 3 days and so and broke her hand and had to have pins put in her hand when I was done with therapy taking her back and forth because she's also disabled on top of this I proceeded to take her and I filed a claim ended as in Hadley told me he is now come out here three times to see the damage in the truck loads that's been destroyed he's taking his own pictures and now he tells me that his pictures were not visible enough and at the time he told me to go ahead and discard of all the trash and now he's telling me to get manuals to send some I got to have some kind of proof he said well when this damage occurred my mother come in here and totally started throwing everything away I don't know where anything is I can't find my manuals what do I do I feel like I've been almost accused of doing this purposely by Dan Hadley and I feel that he does not want to take on the large loss that I have here I have way more lost than that's even wrote down I'm taking quite a bit of a loss myself and losing all my family heirlooms all of my personal property that's been destroyed due to this water damage and fire I had a roof leak I don't know if it had went down into my walls and got my electrical wet which had caused the fire I'm not for certain I know I've had several estimates I've submitted them I've done my part my footwork I've paid since 2011 on this house and my insurance I just recently got behind because of this issue here and I met a hardship I need help I need somebody to do something about this I'm begging you I've been sleeping in my Hummer I don't have socks for god sakes and it's almost winter again I have a disabled daughter I haven't animals or sleeping in a barn in my yard I don't know what else to do I don't want to contact an attorney but I feel like I'm going to have to I'm not getting no response from either way you guys are holding a $5, 600 check that needs to be submitted back to me I have emailed all proper forms that you guys need I'm waiting for a response so I can by at least some clothes I have no winter clothes they're out here in the yard destroyed I have no clothes I have no money for no clothes no more Dan told me he says why don't you have somebody come in a clean out crew well it's beyond that I have mold in my house now there's mold in there it's a health risk is a health hazard I don't know whether to contact the health department or if you guys can have somebody come out here and completely clean my house out cuz that's what it's going to take on the inside is unlivable it's not even safe for animals I've about fell through the floor twice is ruined my stove my frigerator my washer and dryer is ruined my TV's when I had this fire a
completely blew out everything everything in my house is destroyed can you help me
Ocwen
-
mortgage
Ocwen had serviced the mortgage on my mother's home and has placed it in foreclosure. They refused to accept mortgage payments.My mom is 80 years old and being taken advantage of and I need help in saving her home. We went to the Supreme Court to resolve issues with Ocwen but since then the company has forwarded my mother's mortgage to a different company.
Ocwen
-
your customer service for phh /payoff request
Since you have merged and or bought out PHH obtaining your a payoff statement is a NIGHTMARE!. You have people answering calls after being on hold for over 40 min with NO KNOWLEDGE AT ALL! I keep getting people with horrible accents who repeat themselves over and over again. And they are reading off of a script! You should be embarrassed! This is what is representing YOU! Put your automated system back. It was MUCH easier and faster. The turn around time is 7-10 days. And even though I include borrowers authorization YOUR PEOPLE DONT SEE IT. Whether I put it on the top of my request or the bottom of my request THEY DONT SEE IT! So I have to call back and make sure it was received and make sure they open the request and READ! WTF!
Ocwen
-
homeowners bill of rights violation
While in modification and in compliance notice of trustee sale
doc #2012-0049841-00
and on 11/03/2018 phh mortgage was found guilty for mortgage servicing fraud and on april 08 2019 was found guilty of violating homeowners bill of rights. We are victims of theses fraudlanet act and want justice for leaving our family homeless after 23 years of home ownership.Ocwen has failed to address there actions because of this fraud and true facts of this fraud is recoreded in stanilaus county, and the modfication was not recored and we were denied due process.
Ocwen
-
monies in escrow, unethical behavior, payments not received, monies being held
Ocwen took 2 checks for home remediation, 2 party endorsement. At the same time they were modifying my home loan. They pushed me into foreclosure by not answering or just blatantly not accepting the endless forms they require. i was foreclosed on back in 2014. They local judge allowed the 2nd mortgage to jump the first mortgage and foreclose. illegally I believe. The two are still fighting over the home @ 183 Ekana circle Daytona Beach fl. 32128. I am just trying to get my ins claim $ back from Ocwen which has held it since 2014 and now I dont own the home and Ocwen wont release the ins claim money to me despite the fact i tried to get a contract termination letter form the mold remediation company whom went out of business 3 years ago. I sent two letters as Ocwen asked both certified both 2 weeks apart. Ocwen was sent copies and received them and then again gave me the run around stating id need to sign and indemnification agreement for the claim to be processed. I signed it and sent it back and now Ocwen is stating they wont release the funds until the home I no longer own and haven't owned since 2014 has a inspection to make sure 90% of the work has been done. This makes no sense and again they are stalling me and not returning $17, 548.00 to me.
This review was chosen algorithmically as the most valued customer feedback.
1- I was approved for a loan modification with my previous mortgage company several years ago before ocwen mortgage took over my loan. I was told to wait for the papers to arrive and I was going to get an interest rate I believe of 2 or 3%. Still waiting for about a month I called them and they said ocwen is now in charge of my mortgage loan and to call...
Read full review
Ocwen
-
mortgage servicing
When we purchased our home in 2015 Ocwen was the mortgage service provider. We have never missed a payment ever, late last year in September 2018 we started receiving calls from Ocwen at least 2 or more a day saying that we were 2 months behind on our mortgage payments. The persons name i cannot pronounce said we had to speak with our "relationship manager" about this issue. Upon several attempts to call this person who never answered the phone and was automatically transfered to another manager who I had to repeat everything once again becuase they had no Idea or notes on their system to go by, it only showed we were 2 months behind, i requested a payment history they never sent one to me. I sent them a copy of our bank statements showing the payments that were in question, however that was not sufficent for them because it did not match their history. After several phone calls and requests for a copy of our payment history that we still havent gotten to this day, Ocwen decides to transfer our loan servicing to PHH which was purchased by Ocwen. Nevertheless this issue has still not been resolved and Ocwen/PHH still shows us 2 months behind and now the " alter Ocwen Ego" PHH continues to call at least once maybe twice a day. There is talking with these people because one hand dosent know what the other is doing regardless of how many times you have provided proof that we were never behind and the endless amount of conversations that obviously are never notated.
Ocwen
-
mortgage
My husband died. He handled all the payments on line and did not have the passcode written anywhere. When he died, the mortgage was about due so I get the first call. They asked for my husband and I told him he died. They rudely asked who I was, I explained again I was his wife, there reply sorry we can't talk to you, bang. They called me all the time until I found a lawyer, three months went by than that they charged me late fees. The lawyer assured me I was the legal owner, and thank God my husband left me enough to pay the whole mortgage off. This company has no customer service, in fact I say they are cruel and unscrupulous and I would advise all potential customers to steer clear of them. If I didn't hire a lawyer to communicate with them I could have lost my house. And I didn't deserve all those late fees.
Ocwen
-
my mortgage-#0071948830
My husband passed away in 2017. I continued to pay the mortgage. In May 2018, I notified OCWEN that he had passed.
They immediately, started foreclouser. I sent them my hardship papers, then they started to ask for everything under the sun! I sent to them my ORIGINAL LWT from my husband.
They claim they don't have it. Then the nightmares started. THEY REQURED ONLY ORIGINAL-no copies.

Then in August they stopped accepting the mortgage. NOW, my credit is in the toilet.
They have been non stop on my insurong my home which is fu;lly insured including all perils, umbrella. I cannot believe they are so heartless.
Ocwen
-
loan modification
Ocwen needs to be made accountable for fraud. 1 1/2 years I have been trying to modify my loan. They keep stating we need more information which I called up and gave them. Once again they ran out of time and I had to start over. Then they tried to auction off my house which forced me into bankruptcy. This is abuse. I had a simple modification which they keep delaying until they auction off your home. If anyone has a mortgage with them go elsewhere.
This review was chosen algorithmically as the most valued customer feedback.
On April 10, 2018 the second home on our property was severely damaged in a fire. I immediately contacted our homeowners insurance and submit a claim. The claim was settled and a check was mailed to me and OCWEN in the amount of $40, 359.20. I have been battling with this company since late September to get funds released for contractors. To date I have had...
Read full review
Ocwen
-
sheriff sale
Ocwen Loan Number - 7142163075

My father is deceased. I have made numerous attempts to work with Ocwen. I have been deceived and not allowed the protections provided to everyone else. I accept full responsibility for recent delays, however it too approximately six months to one year to even get them to speak with me. I had submitted the requested information and each time I called they asked for the document to be sent again. This process also occurred with the initial assumption request. I believe I was asked to send that document several times. It appeared to be a delaying tactic in order to get to this point in the process. I submitted the completed Family Transfer Package and a loan modification request. The documents were emailed on 11/10/2018. I had a real estate sale date of 11/20/2018. The documents stated the completed application must be submitted seven days prior to the sale date. I met that deadline. I spoke to a representative on 11/15/2018, who advised me the request to postpone the sale had been sent to the sale agent. He suggested I call back to confirm the cancelation. I did that on 11/19/2018 to double check and at that time I am told the sale was still on schedule and there was nothing they could do. If that were the case, I should have been told that on 11/15/2018, which would have provided me time to figure out my options to prevent losing my family home. Please HELP!
This review was chosen algorithmically as the most valued customer feedback.
After going thru the HARP refinance program, I had diligently paid my mortgage on time every month for 2 years. This month I paid online as usual on Nov. 7. And I waited for ocwen to take the payment. They always send an email verifying the payment,   but they also always take a long time before they process the payment. A week went by. Still nothing. It...
Read full review
This review was chosen algorithmically as the most valued customer feedback.
Ocwen loan service company; their lawyers including the lawyer that claimed he could save my deceased mother's house named james h. Wilson jr. From richmond va., scammed us & stole our property without cause! they swindled us into believing my mother had a loan with them & claimed after she died in they were the beneficiaries of our property... She passed...
Read full review
Ocwen
-
no one will help me save my home after it was awarded to me in the divorce
I was awarded the martial home in the divorce my ex husband has 2 years alimony then it was my responsibility. His time is up he has stopped making payments but he blocked the account with a password. A customer service rep finally gave me a fax number to the research department to send the documentation it wouldn't go through. I called back the csr was very ugly to me am not understanding to the situation at all We need help my children and I need help. Ocwen says "helping familys is what we do." We need help 911 [email protected] 9432897744 Thank you
This review was chosen algorithmically as the most valued customer feedback.
Blue sky home renovations/ remodeling company took 4800. Insurance money and bathroom is incomplete. The floor is unlevel, and so is the toilet and sink . I am very upset with them . Now I have a 400. Depreciation check and waiting on Ocwens signature . Also, there is a ticking sound under the bathroom floor at the commode an I fear another leak. The...
Read full review
Ocwen
-
home mortgage
I went online today to pay my October mortgage, I usually pay extra towards my escrow and principle, however, those options no longer exits.

1- I would like my mortgage to be transferred to another lender, Who can I contact?

2- I Ocwen a SCAM? Never heard of a financial company who does not provide their customers those options.

3- Customer reps ( they are a JOKE) communicating with them can be painful.
Ocwen
-
loan modification
I have been trying to modify my loan for a year. I hired a lawyer and Ocwen claims they have no information on my lawyer! We went them all of the paperwork needed. Then in January they told my lawyer that we were approved. Then they said no that because of streamlining we had to start it all over again! Finally over a year later they have the paperwork with no answer! Ocwen took over a year to get the paperwork straight? They r charging me outrageous fees? They also had the placed insurance on me which raised my mortgage! This all started when they offered the repayment plan with a big down payment then I said that I needed 1 extra day for my payroll to go in to make the payment! Ocwen refused then sent me a letter after that stating they would take the payment a day later but it was after that date that they sent me the letter. Ocwen does not want to help the homeowners they want to take your home! They r scamming you and need to be made accountable! I'm going to report them to the FTC next! They need to be shut down and put in jail for fraud!
We are here to help
16 years' experience in successful complaint resolution
Each complaint is handled individually by highly qualified experts
Honest and unbiased reviews
Last but not least, all our services are absolutely free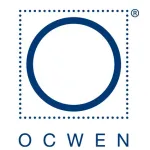 Ocwen contacts