New Horizons Customer Care Service

New horizons computer learning centers, inc.

100 4 Falls Corporate Center, Suite 408
West Conshohocken, PA 19428-4132
United States

Customer Support Phone Numbers
New Horizons Complaints & Reviews
Recently was employed/involved through this non-profit organization until an incident occurred which led to a voluntary separation. The follow up investigation, which there was none, was one-sided, deliberately hostile and unfair, and more importantly bordering legal statutes within the...
I enrolled and paid for website development training with New Horizons on 26/07/2010 and have been promised for the past 11 months that training will be scheduled. I have been given many excuses that their Rosebank branch has closed down and that the training will have to be rescheduled...
To whom it may concern: My name is Talena Mitchell and I' am a former employee of the Hilton Garden Inn, Located at 2035 Aerotech drive, Colorado Springs Colorado, 80910. The reason for this letter is to file a complaint against the company and see if we as a community can bring...
I work for a large church and am the Executive Director of one of its Ministry's. Approximatly April the 25th I went into the store and purchased several items including item #44125 a outside light. Approximatly 4 weeks went by and we used everything and decided that the light was not...
Two things to watch out before you sign anything with them: 1. Lunch is not included. The brochure shows that the price is "With Lunch", but in fact, you have to pay for yourself. 2. The deposit can only be used at the end of the year, i.e. June. This means that once you pay the deposit...
new horizon even post on craiglist to capture prospective students and sell their programs ranges from 3 week to 8 week, of which course load should at least take a semester to study and lab experience. getting certified of several skills through their programs in 3 week sounded too good...
I also experienced scam tactics from this so called school. I should've realized it at the time but I guess I was just naive to sales tactics. I was 'cold' called at work about this wonderful institution. I though maybe they got my name from someone at Miami-Dade College but...
This was an awful experience for us and my daughter who is learning how to drive. Our money was taken and services not rendered. Our telephone calls were ignored and screaned and now we are out close to $200.00. Please beware of this driving school.
Recently Discussed Complaints
Consumer Tips & Tricks
Worst rating
Subjects of Wide Speculation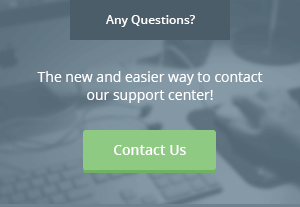 Latest News & Stories
Stay Away
Latest Questions
Latest Groups
Today's Mess-Up Photo