National Football League [NFL] complaints
380
National Football League [NFL]
-
Madden NFL 22 and ea sports and the nfl season being starting.
Madden NFL 22 is a disaster apparently of lying to you about the freaking scouting system of freaking live service updates and national football games are freaking Rigged every, why should watch the nfl anymore because i just lost faith in the nfl community and madden NFL community of fucking football game eath every year of fucking stupidity of dumb comments from abunch of idiots of a darn two year old developed a terrible ass of a football game which is a total disgrace to gambling mechanics of goddamn x factors and abilties and wish the nfl was freaking shut down for this?
Desired outcome: Sports gaming ruined sports is a disaster
National Football League [NFL]
-
NFL telecast
I am a 49er fan in Virginia. I was watching the game on nfl network and in the 3rd quarter they cut my game and put on patriots vs giants. I could give two shits about either of those taems. I am really pissed about this. As noted above I live in Virginia so it's extremely hard to see live 49ers games. This is really unfair and totally uncalled for. The NFL network is no good. Last week when the 49ers were playing the chargers they got us to the game at the end of the first quarter. I pay over 60 dollars a month for hulu tv and enjoy when the 49ers are being broadcasted, but these past two games has not been good. So you guys can just take me to a live game whenever you want and cut a live game any given time. This isn't right! As a fan I feel really cheated and this is a low blow!
Desired outcome: Let me watch my game from start to finish
National Football League [NFL]
-
Network scheduling
I have to express my extreme disappointment in last Sunday's NFL Network broadcast. I had just purchased the NFL package from my cable provider so that I could watch the 49'ers game on Sunday afternoon. The newspapers showed it was scheduled, your own announcers proclaimed it was the next game to be aired … but no! Instead we got a tape of a game played the previous day! Outrageous!

Please make sure your broadcasts synch with what's scheduled. This ruined my whole day!

An unhappy NFL Network viewer,
Terry Clement
[email protected]
National Football League [NFL]
-
NFL Gamepass
I have been a subscriber to Gamepass for at least 5 years. Every year lately my access is denied after my payment is processed, and I must work through a digital gauntlet to make it work. Today, after I received my notice that my payment was processed, I tried to login and was told my password was invalid (password worked last year after a lot of work). So I followed the process for changing my password, which was cumbersome but possible. And when I was told my password had been changed, I logged in. Guess what: I was informed that my password was invalid. I'm not happy, in fact, if I can figure out a way to watch games without the bad service I will do that.
What do you suggest? Why are you so good at collecting the money, and so poor at delivering the service? Please help make this work.
Bernard Donanberg, [email protected], 360 301-0908
Desired outcome: Get me logged into the gamepass I paid for.
National Football League [NFL]
-
Political influence
I am sorry you have decided to inject your own personal "woke' politics into the NFL. What USED to be an AMERICAN institution, is now turning into a "statement" of your political opinions. The problem with that is that at least 50% of the public (about 74 million people), will not agree with you! About 15% of the U.S. population is Black, yet that warrants singing a "Black National Anthem" at all of the games? What is next? A Mexican National Anthem? Japanese National Anthem? Chinese National Anthem? Pathetic!
I canceled Directv Sunday Ticket, and reduced my Comcast package to NOT watch NFL games. Great job! Let's see how your bottom line looks next year!
Larry Emerson
[email protected]
National Football League [NFL]
-
Black national anthem
NFL is dividing the USA. They say it's alright to have a Black national anthem. We have one USA anthem. If they come up with a white anthem are they going to play it? You are destroying our country. We should not have any anthem that describes a race. Have you looked at all the comments that came out after it was posted about a black national anthem. I'm a disabled veteran and I find this very offensive that you pull people apart in this country.
Desired outcome: One national anthem for all US citizens.
National Football League [NFL]
-
Anthem 2021
This is an insult and makes you all look like race baiting, disgusting, pandering girls.
Football fans don't want your pandering or involvement in political correctness. Play the fucking game and stop trying to divide the fans and people you fucking dipshits. Its so disappointing to have to try and watch and continue to be a fan when you are pandering to racists. Yes, you are being un-American and racist to white fans. There should be no special treatment for skin color when it is something no one can control. We are born the way we are born
Stop bringing race into the game. It looks awful and you will lose fans. Every year you lose more and more life long fans. Where are the names of the white folks killed by police? Race is something that should never be brought into this game. This is foolish and a grave decision on your part. No one wants to come or watch a football game that is pandering to politics and the political agenda. Talk about telling fans to go fuck themselves. I am sorry but people want an escape when they watch a game not this and you all know better.
Desired outcome: Stop being racist to whites who are fans
National Football League [NFL]
-
Black lives matter support
I am shocked that the NFL has thrown it's support behind Black Lives Matter.
Are you even aware of the bad example set by the co-founder?
Hair compensation allowed to recently purchase four high end homes.
She sided with the communist regime in Cuba in separate speeches and press relief.
She recently paid $80, 000 association money for private security for a recent speech.
She decried the American Flag as racist.
I have two tri-folded flags in my den, presented at the funerals of my Dad and uncle. They held the flag up against oppression in wars.

You have the responsibility to stand for our country and "all" it's citizens.
Desired outcome: Support all minorities, and disassociate yourself from organizations that are insensitive to the needs of Americans
This review was chosen algorithmically as the most valued customer feedback.
I think what the NFL is doing is pathetic for the 2021 season. Allowing the players to have names of people that have been subject to police brutality. Do you realize how many police officers have been killed in the line of duty, this year alone!! It would fill their jerseys with all the names. Floyd was a thug who ate too many drugs in the back of the...
Read full review
National Football League [NFL]
-
Black National Anthem
I can not believe I have heard you are planning on playing a Black National Anthem prior to games. It is this kind of thing that is dividing our nation more. Not that I would, ever but would you play a White National Anthem? I know what your answer is and that would be a "no" so how is this helping. One Nation under God
One race the human race!
Good luck with this I am sure you are in a tough situation but dont take sides please
National Football League [NFL]
-
National anthem
You have effectively politicized the NFL. You have obviously not done a through do-diligence on your decision to advocate a second national anthem. This is tantamount to placating 14% of the population and for what reason? The left continues to beat the drum that we are a country of racist. How can you take a sport that is as strong as the NFL and commit political suicide? A sampling of my friends, family and associates, clearly do not support your decision - why not objectively research the opinions of your fan base? Don't do this for your advertisers will eventually be boycotted, by your decision. .
Desired outcome: Mitigate the complant
National Football League [NFL]
-
Promoting a political agenda.
I'm a long time NFL fan, the Mn. Vikings being my team. The last couple of years the NFL has slowly began promoting the political/social agenda of the liberal side of the political spectrum. I used to watch as much of the NFL as I could, would buy my Vikings jerseys and caps. Since the NFL has gone political I only watch my Vikings. Now that the NFL has gone all in, I won't be watching any games or buy anymore Vikings paraphernalia. I understand the NFL is going to play the black national anthem. There is only one national anthem and it's for all of us. There is only one flag that represents our country, and it's not the gay pride rainbow flag. If the NFL is going to represent left wing minorities and ignore the majority of it's fan base, it will no longer be Amerca's top sport. There's an easy fix. Get out of politics.
Desired outcome: Get out of politics.
National Football League [NFL]
-
Liberal agenda of the NFL
I will not be a viewer of anything related to the NFL any longer. I have enjoyed watching and and other activities associated with the NFL, but I don't agree with homosexuality and I saw a commercial promoting LBGTQ and I hear that before game the black national anthem will be played. We have only one national anthem, and it has nothing to do with being black.

The NFL is promoting division in the U.S..
National Football League [NFL]
-
Anthem
NFL you are disgraceful. THE UNITED States of America has one anthem for ALL people. Politics has no place in sports. Ratings are way down on the NFL and I hope the disgraceful bigots that made the decision to support DIVIDING America by playing another song and calling it and anthem lose their jobs. These are poor decisions and America won't support you. What is next ? Hispanic anthem, Asian anthem, Chinese anthem, Japanese anthem. Where does it stop? AMERICA STAND UP AND STOP SUPPORTING THE NFL, STOP BUYING MEMORABILIA, STOP WATCHING GAMES, STOP GOING TO GAMES, STOP SUPPORTING THOSE ADVERTISER! HIT THEM IN THE POCKET until the NFL stops trying to divide our great country. Take a lesson from hockey, no politics and proud Americans stand for the flag and the NATIONAL ANTHEM. ONE ANTHEM. NFL YOU ARE A DISGRACE TO AMERICA.
Desired outcome: NFL starts acting like an American company
National Football League [NFL]
-
Anthems
Really you are going to be playing an Anthem for black people? I thought the National Anthem was for all people. If anyone is a bigot it is you. I don't see color as a problem with the National Anthem it is you that see color and is defining it by playing an Anthem for black people. I will no longer watch your games and I was a devoted fan, I only did not watch the games during the kneeling fiasco. I am a proud American who many family members have fought and defended this country, you are destroying the morale and ethics of this great country. Are you going to play an Anthem for every one who wants one? If you are going to play one Anthem for one you better play all the rest for the American Indians, Chinese, Japanese, Germans, etc. Shame on you for pandering to one people and not others. You are ruining the pride we felt as fans for our team. Use to have 49ers season tickets, had to give them up when they moved. What a disappointment the NFL is turning out to be. Shame on you!
National Football League [NFL]
-
NFL
Black National Anthem so much for United States of America more like divided States of America. What's next Hispanic National Anthem, Gay National Anthem, Transgender National Anthem? DONE WITH WOKE SPORTS THAT KISS LIBERAL BLACK ASS! NHL my new favorite sports past time. I think we should reconsider segregation Liberals must live in liberal states with high taxes, high crime, no police, flooded with illegals and run by big Government and spare the rest of us from your stupidity.
Desired outcome: Good Riddance NFL
National Football League [NFL]
-
Putting politics into football
I read that the NFL was going to play the black national anthem at all the games and have BLM insignia in support of their Marxist platform. That decision separates Americans rather than having a shared interest of sports. Shame on the NFL, turning an American game into a black and white game.

I will not watch a game, buy apparel, bet on games, or discuss anything concerning NFL until that behavior is discontinued.
National Football League [NFL]
-
Inclusion
i know you want to be inclusive but to what degree? after 60 years of watching the NFL i am done along with countless others. You all have lost your minds to this "woke" society we live in. i know you will brush this comment off along with all of the countless others who are speaking out and leaving this wonderful thing called the . you don't want to include everyone, just the 13% of your players. You need to see what everyone is saying about your latest controversy. it will be quite enlightening for those in your organization who give a damn. DONE! thank you for freeing up my Sundays & my Thursday nights.
National Football League [NFL]
-
I am complaining about the scroll content on the nfl network.
I would like to let anyone in the nfl network know, that we all know the schedules now, and it is high time to stop wasting scroll time for the schedules. There are many new stories and info that we could learn from the scroll, but we have to wait till all the schedules go through again and again till we get to any new more important news. Makes us change the channel!
Desired outcome: STOP THE DAMNED SCHEDULE ON THE DAMNED SCROLL!!!!!!!
National Football League [NFL]
-
NFL football Ruined and madden 22 game ruined
You ruined NFL football and the madden 22 game, so, you also added in a extra game towards 17 games to make Pittsburgh steelers to have the TOUGHEST schedule on earth of pure jealousy, the nfl shold be in real trouble of extending the season schedule towards 17 football games because i won't be watching football on tv anymore or playing madden 22 game because all they care about is mut packs/ultimate team and derrick henry being the cover athlete of madden 22 and not ben roethlisberger?
Desired outcome: lawsuit FILED against THE WHOLE entire national football league.
We are here to help
16 years' experience in successful complaint resolution
Each complaint is handled individually by highly qualified experts
Honest and unbiased reviews
Last but not least, all our services are absolutely free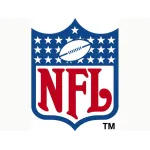 National Football League [NFL] contacts