MyPoints
-
Suspended Account
I have 2 issues:

I have been suspended from my account. They are saying that I was dishonest and thoughtless with my answers. I have never been dishonest with my account. I value these surveys too much to be dishonest, I am hearing that mypoints does this a lot especially when people have a lot of points. That is one issue.

My second issue I have redeem 3 $100 gift certificates for Lowes and I have yet to receive them in my email.

The resolution that I want is to have my account not suspended and to receive my 3 $100 gift certificates for Lowes in my email.

I would love both of these 2 issues resolved ASAP as I am loosing points with mypoints and other survey companies.
Desired outcome: The outcome that I want is to have my account not suspended and to receive my 3 $100 gift certificates for Lowes in my email.
MyPoints
-
In active account after being sick for a week and not getting $50 in rewards.
I was sick for over a week (not Covid=19 related. Before getting sick I had requested $50 in gift certificates for Amazon, which I had earned. I go back on MyPoints after feeling better and my account is now inactive and guess what: no $50 amazon gift certificate. I now get a message it may take 30 days to reactivate my account. What in the world is going on with these people. It's bad enough you get kicked out of a survey that says 98% complete and receive little reward after spending 15-30 minutes answering all the questions. I need MyPoints to step up and do the right thing and as far as I am concerned there have been many people who seem to get the short end of the stick in dealing with them.
Desired outcome: Give me my $50 worth of Amazon gift certificates.
This review was chosen algorithmically as the most valued customer feedback.
Company refuses to compensate for surveys completed, and are stating reasons that are not true for doing so. I am unable to exactly quote line by line the monies owed because I am no longer able to view that information on their website. Every time I log into the account and try to access required information, it states "we need a little bit more...
Read full review of MyPoints
MyPoints
-
Why was I suspended from Peanut labs on My points
I got a notice this morning that I was suspended from Peanut labs and I do not understand why, I have been a member for almost 7 years, I try to answer questions the best I can. There have been issues with not receiving the points for completing surveys.i have also had technical problems, I put in my true answers and the computer changes my answers. The surveys will freeze up and stop working, they will say I didn't answer a question when I have, it will not take the answer.i have tried complaining but get no where and no response.
Desired outcome: Please give my an honest and truthful answer
MyPoints
-
I took surveys and never received the promised points
I took surveys and showed them the proof that the survey was completely taken but they refused to credit me with the points, it was taken on December15, I have been complaining to them but they will not give me my points from doing a three part survey, I have the survey number and I have sent them several photos of the survey number and it proofing that the survey was completely taken. The surveys were on toilet paper .I even gave them the company name and a phone number with the information but they refuse to give me my points, so they lied and cheated me several times
Desired outcome: I would like them to give me my 810 plus points
MyPoints
-
account frozen
On 12/14 and 12/15, I was not able to connect to my account as usual. When attempting to recover my password, as that was the noted issue, I was told given a chance to recover my password through my email. When I attempted that, apparently there was not an account I could get password reset email. When I tried making a new account, I was told there was already an account with that email. So... either there is an account with my email that wasn't registered and I am unable to request password help with OR there is no account because the password request didn't go through.
This review was chosen algorithmically as the most valued customer feedback.
I tried to redeem my points but was blocked by a page asking me to verify my account. It was asking my to submit a cell phone number. The problem is that I don't have a cell phone and I already verified my account. So, I contacted their customer service and told them this. The response was that my account is ready to be verified. I tried to redeem my point...
Read full review of MyPoints
MyPoints
-
Account deactivation
Last week my wife tried to redeem points on her account for a $25 gift card. As soon as she hit the "Confirm" button she was logged out, and when trying to log in a message that the "Account has been deactivated" appears. Today, when trying to redeem points for a $5 gift card on my account, the same thing occurred. My thinking is that since we use a VPN for privacy and data security, their program thinks the account is being hacked and deactivates the account (which is funny because they offer points for purchasing and using a VPN that they are selling). There is absolutely NO customer service available, every time I click the button to chat with support it returns "We are not online at the moment". This company is now running the biggest scam going, keep earning them money by clicking emails and completing surveys, then not paying out what people are owed. I'm done with this site.
MyPoints
-
Earned points not given
From 6/1/2020 I earned more than 3600 points. The detail of this is listed on my account statement from 6/1/2020 to current. However, my total point balance is only 2052. I have not redeemed any points as of 6/1/2020 so I should have at least 3600 points total. There are more than 1500 points missing which doesn't include any previous pony balance before 6/1/2020. Where are the missing points? I have submitted several "help tickets" but only get an auto response that has nothing to do with my concern. No phone number to contact for help. This has been going on for years and didn't realize it. I always thought my total point balance never increased after earning them since my total point balance never seemed to increase. But now that all points I have earned since 6/1/20 are not pending and no redemptions made as of 6/1/2020 I now can prove all points are not there.
MyPoints
-
Surveys
I have a visual disability, i'm legally blind, and they blocked me from doing surveys because they claim I had been untruthful more than once. That's untrue. If I answered anything wrong it's because I couldn't see it well enough. I've explained this to them and they still are discriminating against me. It is keeping me from earning the weekly points because there are a certain number of surveys I have to complete in order to get them. I get they want honest answers, and that's what i've always given to them.
This review was chosen algorithmically as the most valued customer feedback.
I have been a member of mypoints for years. Now all of a sudden they have no contact info. Their bot doesn't help. They have no link anywhere on their page to submit a ticket for help or even to email them for help. When I try to redeem my gift card I get an odd message that states to use a different browser. Well I tried 3 different browser and like other...
Read full review of MyPoints
MyPoints
-
Payment not received
Now, this problem has occurred twice in one day-and honestly it's really antagonizing me! I understand that if you don't qualify for a survey it'll redirect you back to the Home page, right? Wrong. I was put back on the Home page, but it didn't even notify if I failed or completed the survey and this has happened twice! Not just twice, but in the same day! People, please do something about this-especially if we trust you with our sensitive information and business affairs! It isn't fair to the producer or consumer to have false hype about how convenient they are if they get sloppy, so, all I ask is that I get the 300 points I'm owed for the work I didn't get paid for. On my last thought, it's internet transactions-there are no needs for layoffs.
MyPoints
-
Not receiving points
I purchased hotel stays for March 2020 and prepaid for them in October 2019.Over 100, 000 points were "pending for several months. I understand the policy that travel must be completed, then 30-60 days following that, points will change to "can be redeemed" status. I also understand that since 2 of the 7 rooms were canceled, I would not receive the original amount of points.

So, in May the points were still pending. After messaging MyPoints on several different occasions, attaching my Expedia confirmation email all three times, the points suddenly disappeared.

MyPoints should deliver what they promise. I would like the missing points added to my account for immediate redemption.
MyPoints
-
Deactivated
On 07/11/2020 my account got deactivated while trying to redeem $10 gift card. I have around $100 worth of points pending. I aahve redeemed 2 $10 Visa. gift cards, 1 $10 PayPal, and 1 $25 PayPal. Those went through fine, but this time my account gets deactivated.
I would like for my account to be reinstated and an explanation on why my account was suddenly deactivated. I feel as if I have been scammed now.
This review was chosen algorithmically as the most valued customer feedback.
I've been a member for over 20 years and have been completing surveys for most of those, though more recently as the daily point goal is too high to complete without them. Yesterday my account was flagged as giving inconsistent answers in surveys. That's all the detail I received. I reached out to their Customer Support and their response was to explain...
Read full review of MyPoints
MyPoints
-
unable to redeem points for rewards
I submitted a help ticket asking for help in redeeming my points for gift cards, I get an errror message to use another browser and then I get an error message that the e-mail and password do not match. I get the same error messages no matter which broswer I try and the e-mail and password are the same as the ones I use to log into my account for which they work. Since receiving a support ticket, I cannot log in using my e-mail address and password to follow up with the support ticket and have not had a reply from Mypoints other than the initial one stating that my request for support was receiveed.
This review was chosen algorithmically as the most valued customer feedback.
For at least a month I have been trying to redeem points. The redeem button only grayed out and would not lead me to anything. When I contacted MyPoints I was told to use another browser. I did with the same result. Then I was told to use one without ad blocking. I did. The button to redeem seemed to work and showed I had successfully redeemed my point...
Read full review of MyPoints
MyPoints
-
mypoints emailed offer 20 pts /dollar spent @ amazon nov 26 2019
Mypoints emailed offer 20 pts /dollar spent @ Amazon on Nov 26
Mypoints does not even show the "click" on that day
What Mypoints has done here is a form of fraud
Mypoints never responds to my email
I have been in touch with Amazon
Will be returning the item ordered that day from Amazon
Here was the offer:

"Get Your Points!
Visit Amazon. Make a purchase. Receive up to 20 Points per dollar."

I do not trust Mypoints anymore
MyPoints
-
puffy mattress partnership...
Puffy mattress is not a cheap matteress by no means at a cost of $2695. We purchased one on November 17th. I always go through MyPoints first and was so happy to see they had a partnership with Puffy and was offering 150, 000 points...unreal, huh? Well, it turns out it is! As a result of a follow up, Puffy claims they have no partnership with MyPoints.

I do most of my shopping online and always go throuogh MyPoints, but for the past week they're always down. I've tried different suggestions from online sitesto correct this if it was on my en; finally got it to work only to click on a store and 'down again'. They provide no real means to contact them other than calling, and you can sit on hold forever. Their marketing has now posed a very serious concern for me. They owe their members an explanation! PS. I also have a gift card somewhere in the mail...I'm beginning to think that may never arrive now.
MyPoints
-
I tried to redeem my points and was told that there was an error
As stated above, I tried to redeem my points dunkin donuts gift card for $15.00 because I had the points. It said there was an error and I changed my password. When I tried to get back to the dunkin donuts gift card, it said I only have 480 points.. The site took my other points but did not give me my egift card.

Help. This is supposed to be a Xmas present for my granddaughter.
We are here to help
16 years' experience in successful complaint resolution
Each complaint is handled individually by highly qualified experts
Honest and unbiased reviews
Last but not least, all our services are absolutely free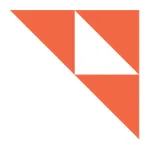 MyPoints contacts