Milanoo.com complaints
78
Milanoo.com
-
they did not care
Do not buy from this site, items they sell are of a poor quality and you will be disappointed.
I spent over $700 on milanoo and when I received my order I was shocked with how poor everything looked. My items looked very cheap and poor! First of all I contacted milanoo and asked for a refund and they asked me to describe in details what was wrong with my order. I even sent pictures but after I explained that I was not satisfied with the quality they said that was not the reason for them to refund! Their rep told they were able to accept returns only in case of damages.
I am so angry! I will not buy anything from milanoo ever again, they have the worst service and with their attitude they clearly showed that they did not care! Avoid!
Milanoo.com
-
not received/no refund
I've order on 19th september, 12-15 days shipping. I didnt recieve the order

I asked for refund.

3 times u lied to my and contiue to do it.

[protected]:39

北京航站, 离开
[protected]:39

北京航站, 离开交航
[protected]:21

北京航站, 到达
[protected]:48

北京互换局, 已出口直封
[protected]:48

北京互换局, 已出口直封
[protected]:45

北京互换局, 已出口开拆
[protected]:38

广州互换局, 已出口互封 (国内经转)
[protected]:10

广州互换局, 已出口开拆
[protected]:25

中山市邮政局函件集邮局商函广告公司, 离开,下一站【中山】
[protected]:32

中山市邮政局函件集邮局商函广告公司, 已封发
[protected]:31

中山市邮政局函件集邮局商函广告公司, 已收寄

This are from romanian post website. Dont tell me that my order is in romania. I ask for refund. For the last time
Milanoo.com
-
dresses
I ordered 3 dresses from milanoo.com the order shipped on 4/8/16, I received the dresses a few weeks later and 2 of them just were not right. The color I ordered was champagne, the dresses were not poorly made the colors of the jewels on one of them was gold (everything I had purchased for accessories was silver and I do not like gold). The other dress had jewels on the top that really tore up the insides of my arms and I knew I would never wear it. I contacted milanoo on 4/20/16, less than 7 days after I received them to receive rma instructions. It is now 5/5/16 I have yet to receive my instructions. I have been called a liar, and have went back and forth with the customer service rep every day since 4/20/16 and have gotten no where. I simply want to return these dresses for refund and move on.
Milanoo.com
-
ugly costumes and wig never arrived!
I have ordered two cosplay costumes and one wig from milanoo website and was super disappointed with my purchase. First of all my wig never showed up and I still have no idea what happened with it. I did receive my costumes and I must say that quality was super rubbish and costumes looked like garbage! They use the cheapest material ever! Let me describe one of them. One was a costume from naruto. So basically there was supposed to be an orange-black jacket and orange pants. Have no idea why but instead of orange the color was yellow! The second costume was just ugly. I will never order anything from this horrible site again! I can't say anything about the regular clothing, but it is definitely not the best place to buy costumes!
This review was chosen algorithmically as the most valued customer feedback.
I ordered a costume on March 9, 2016 (Order Number: en_mi_[protected]_595) and even though there was a tracking number (1Z3F097X6700317999) and UPS says it was delivered - it never arrived. The shipper will not offer any assistance to me in the loss of my purchase or my money! I would like a refund using the shippers shipping insurance!!! UPS says they...
Read full review of Milanoo.com
Milanoo.com
-
incredibly small sizes!
I know asian sizes are made smaller so when I made my order I picked the largest sizes possible. Ordered 5 dresses from milanoo and was super excited about my purchase until I actually received my order. Things still were super tiny! I am s size and their super large did not fit! What's wrong with these chinese websites? I don't know what to think! Maybe that was a mistake, because if it was not a mistake then i'm afraid to think about how small are their s sizes! Did not bother to return because I know these websites and their crazy policies. Gave everything to my little sister and she's 12 and these clothes fit her very well.
Milanoo.com
-
shipping is not free!
I made a huge order and when I ordered it said free shipping. So I paid for my stuff and received a payment confirmation email. Only then I noticed they also charged me for shipping ($40). I contacted milanoo customer care and asked what was going on, but their rep was very rude and provided no useful information! I did receive my order and everything was fine, but i'm still frustrated about that shipping fee! There is no information about it on their website, so this is actually a scam.
The complaint has been investigated and resolved to the customer's satisfaction.
Milanoo.com
-
no refund
These guys are a bunch of scammers. I ordered $300 worth of cloths. None of the cloths fit even though I went by their measurements on their website. Its been more than 6 weeks and they refuse to send me a refund. They at one point try to tell me I had not sent in my items even though I had confirmation that they received it and the name of person who signed for it. I'm giving them another week before I take this to my lawyer.
Resolved
The complaint has been investigated and resolved to the customer's satisfaction.
The complaint has been investigated and resolved to the customer's satisfaction.
Milanoo.com
-
product not as ordered and refusal to rend return authorization or refund for correction
Do not use these scammers. I ordered a zentai suit for halloween and paid extra to have it custom made to my measurements. They sent a monstrosity large enough for an elephant and long enough for the jolly green giant. Then they refused to send a return authorization for 3 weeks saying they aren't sure they made it wrong. Even with pictures showing the extra foot of fabric at the hands and another foot of fabric at the feet or the suit that was supposedly made for a 55 foot 2inch tall person, they maintain they can't see the problem where they made it wrong. Despite repeated requests for a return authorization so I could have the issue corrected by halloween, they have done nothing but send b.S. Emails denying their ability to see the obvious. You clearly did something wrong (like take my money for custom and just pull something off of the shelf) if there are several feet of costume left after i'm in it. My seamstress is 6 feet something and much broader and she said she can fit what milanoo sent. Oh yeah, they remain unable to see what they did wrong even with pictures of the seamstress's pinning in multiple areas to correct the garment. Thank god for pay pal and its ability to provide relief from such unscrupulous practices. Scam city beware!
Resolved
The complaint has been investigated and resolved to the customer's satisfaction.
The complaint has been investigated and resolved to the customer's satisfaction.
Milanoo.com
-
detailed warning!
Please never buy from them. On their website. They have plenty of fake reviews. They ask people to write good reviews for them, make their own reviews, and change the number of starts people give them on reviews. A lot of their goods are counterfeit, they still stock photos of pictures from other companies and attempt to remake the goods. One big sign that they are a scam is that they use pictures of celebrities and famous models that wouldn't be caught working for a half-assed company in china's scan square. Just open google images and drag their images into the search bar and you'll be able to see that they're scamming and stealing product photos. A good example is this product:
http://www.milanoo.com/Sexy-Black-Bow-Cut-Out-Womens-Monokini-Swimsuit-p246394.html
The picture is of an actress named olga fonda in a swimsuit, and isn't a model modeling their product. If you copy and paste the link and the product isn't their, milanoo has probably taken it down now that it is exposed. Ther is also this one of candice swanepoel, a well-known victoria's secret model, and this product is definitely an old product victoria's secret sold:
http://www.milanoo.com/Sexy-Printed-Halter-Polyester-Spandex-Womens-Monokini-Swimsuit-p149618.html
In this picture, I was having a conversation with their live chat assistance where they admitted to making replicas of actual products:
http://i.imgur.com/563jDYf.png
Would you really trust a company that openly admits to stealing photos and making counterfeit products? And what makes you think that the counterfeit product is even going to be a decent quality, especially with it being so cheap?

Many people have had issues with them, including but not limited to, poorly made products, refusal of refunds, some people have even never received what they paid for. The workers for this company troll other websites, looking for review sites to write false reviews for themselves, and they even make fake profiles on social networking sites to give their site false praise. It is clear that milanoo is even making reviews on this site. Some people in their reviews, especially people that buy cosplay and lolita clothing, say that they love their item and call it perfect, but when they take pictures of what they purchased, many differences can be seen between the picture of the product on the site and the one that they received. Usually they have horribly shiny or wrinkled fabric, parts of the clothing are hot-glued together rather than sewn, they don't fit correctly, and many other problems. But of course they will like it because it is a bit similar to what they really wanted and paid for, so they'd rather not complain since it was so cheap. On top of that, complaining will get you nowhere with milanoo. I canceled my order from them after finding out about their bad reputation, and even seeing the pictures for the items I was close to being scammed into buying, on the websites that really make the clothes I wanted. Luckily, I did it within 24 hours to get a full refund, because they only offer you a small percentage refunded after that, even though they most likely haven't started working on your order since people rarely get their items on time.
Many people risk being scammed and support this company just because their prices are so low, but by purchasing from them, you're allowing them to stay alive and well to potentially scam other people, even if you do buy an item that by some miracle isn't a horrid mess. At one point, I was feeling skeptical about the bad reviews I read, because I thought maybe some people just had personal vendetta against the company, but I even asked the company through customer service about their products and I was told that they do in fact replicate other stores' items and they said that the items are made by several people, so sometimes they don't come out looking exactly like the pictures because it is up to the makers (several people working on it at different times) to determine what they think an item should look like, judging by a picture they are give. Many times, they give people free items to convince them to write reviews. On their facebook fanpage, you can even clearly see people contacting them saying that they wrote a review and asking for items in exchange. Beware that they also have many other websites under different names but owned by milanoo. They deny many of their branches, although addresses are the same. Go to http://ohnomilanoo.tumblr.com/ to see real reviews and discussions. Also, serious heads up: notice that most of the positive reviews on this website for them and on their own website have a lot of the same grammatical errors, lack of punctuation, etc, and they're really short and not detailed at all. The real reviews, the negative ones, are usually long and have detailed descriptions, while the fake positive ones all say "I got a _ and it was nice, thanks milanno." they are well-known for only allowing good reviews to show up on their site.
They have no problem with sending you a crappy counterfeit item months after your order was made and then denying you a refund because you're complaining too late. And then they apologize for any mistakes but keep scamming people and never resolve your problem. Do not support them or risk losing any amount of money. Mind you, they are not a us based company so many of our laws against fraud and other things do not apply to them.

Response to rep's response: they also say that they've started to use some pictures of actually products that they have made on their own, and usually you can tell which are theirs and which are stolen pictures. For example, this beautiful jumper skirt:
http://www.milanoo.com/Blue-Plaid-Pattern-Sweet-Cotton-Lolita-Skirt-p153316.html
It is made by a taobao company that makes a lot of beautiful products. You can even see their brand logo, lolita princess, which is poorly covered up, and then milanoo simply put their watermark over it as if it was their own product. The actual item is sold here:
http://item.taobao.com/item.htm?spm=a1z10.3.w24286537.64.0QYsJz&id=7560790610&
And the sellers are not affiliated with milanoo. From what I hear, because the actually seller is in china, milanoo will purchase it for overseas customers and sell it through their site. This explains why the price is so high compared to other items.
But sadly, milanoo is not a company that can make decent products on their own, which is why you can't trust them. Examples of their real products are these:
http://www.milanoo.com/Cotton-Yellow-Lace-Gothic-Lolita-Dress-p7767.html
http://www.milanoo.com/Black-Sleeveless-Bandage-Lace-Cotton-Gothic-Lolita-Dress-p49433.html
These dresses are quite obviously horrible by lolita standards. There simple dresses with awful pieces of laces and bows sewn or possibly even glued to them.in the second ribbon, it is quite obvious that someone just found pieces of ribbon, tied them up, and attached them to the dress. There are even these objects:
http://www.milanoo.com/Dark-Red-Satin-Cotton-Sweet-Lolita-Dress-p51016.html
http://www.milanoo.com/Purple-Blue-Cotton-Classic-Lolita-Dress-p51417.html
Which by lolita standards would not classify as lolita, and are quite obviously hideous in every way possible. Even with no knowledge of lolita, one can obviously see how tack their real products are and how randomly put together they are.

Some of my favorite horror stories about this site can be found here:
http://egl.livejournal.com/14481128.html
http://www.youtube.com/watch?v=R3SbqVjtHQc

Also, check here to see the common problems you will most likely face:

http://www.complaintsboard.com/bycompany/milanoocom-a154785.html

Here is also a list of their other sites:

http://egl.livejournal.com/18033026.html

They also love writing fake, poorly written articles online, using big names that aren't affiliated with them to try to make them seem credible and reliable. This is one of many, and I find it absolutely hilarious. Clearly they have no shame:

http://www.free-press-release.com/news-lady-gaga-boost-milanoo-permanent-site-wide-global-free-shipping-1265173833.html
Resolved
The complaint has been investigated and resolved to the customer's satisfaction.
Milanoo.com
-
poor quality, bad customer service, wrong itmes
I wish I would have done more research before ordering from this company. Now that I am writing a review I have come across other reviews that state that all the good reviews on the company website are bogus! I also reviewed the product on their website and my reviews were never posted. Apparently the company only posts positive reviews. I was very disappointed with my milanoo purchase. I ordered 5 swimsuits and all of them did not fit. I measured myself and ordered according to their size chart, which is wrong. I measured the swimsuits and they are not what the size chart says. One of the swimsuits wasn't even the swimsuit I ordered but a completely different one. I didn't see that swimsuits are not returnable when I ordered, so the company said they can't do anything for me. So now i'm stuck with 5 swimsuits that don't fit, one of which I didn't even order. Also, the quality of the swimsuits is not very good. Overall a very poor product and company, I would not recommend anyone purchase from them.
The complaint has been investigated and resolved to the customer's satisfaction.
Milanoo.com
-
terrible
Terrible, awful store! They steal pictures of clothes from real stores/brands. Recently, they have been trying to take pictures of their real clothes and stuff. Their lolita clothes are made of cheap fabric and ugly lace. If you see a picture on their sight of something you like, there is a huge chance that it is stolen. They told me that they sold real lolita princess brand clothes as if they were a taobao agent but what I got was a remake that didn't look at all like the picture and it fell apart. The clothing was uneven and had strings loose even before it fell apart. Also! On their website, they write fake reviews, change the number of stars people give them on reviews, and give people free stuff in exchange for good reviews. The worst examples i've seen is that there were 5 reviews on an item and only one was 5 star, the others were 1 star, and somehow they averaged that out to be 5 stars. Also, some review say things like "that item was awful, i'll never buy from hear again, and i'm giving this 1 star!" but then the review will say they gave 5 stars. I've seen this several times. And if you don't like what they send you, you'll most likely never get a full refund. They'll make up a reason for why you can't get one, like:
1. The product was damaged by post office, not our fault.
2. Too late.
3. Just because you aren't satisfied doesn't mean that's not the item you paid for.
If you buy anything from them, you're just supporting a company that sells knockoffs and that don't really care about satisfying their customers. Some people say they got nice stuff from milanoo, but is it really worth risking the chance. 7 times out of 10, you'll get a product that was thrown together by a handful of people that interpret the item however they think it looks in a picture given to them. Do not risk it, please.
Resolved
The complaint has been investigated and resolved to the customer's satisfaction.
Milanoo.com
-
the service is awful as well and it took me months to get my refund back from them
Awful. I ordered a lolita dress there and it was just nothing but pieces of fabric with pins in. The service is awful as well and it took me months to get my refund back from them.
Milanoo.com
-
I will never trust this company again nor will I ever recommend them to anyone
I ordered what was supposed to be a sweet lolita dress from this company. I had heard bad things about it before but I wanted to try ordering one thing to try it out for myself and I will never make that mistake again. The dress I ordered was supposed to be fitted in the bodice and then flare out into a bell shape at the natural waist and go to the knees. The item I received was absolutely horrid. The bust measurement was all wrong and it was far too large for my chest, the seam at the waist was crooked, and it went well below my knees. And the petticoat they gave me which was supposed to help achieve the bell shape was just a cheap piece of tulle sewn to some elastic that did absolutely noting for the shape. And the worst part? The bottom ruffle was only half finished! There were two pins still in the fabric!

Upon farther research of this company I found that they are well known for stealing stock photos from companies and then sending their customers the cheapest knock-off they can find. They have also been known to take the personal photos of girls wearing the real items from brands and use them trying to say that they created these items. I will never trust this company again nor will I ever recommend them to anyone.
Milanoo.com
-
do not order any items from milanoo.com it is not worth the time, money, trouble or headache
If you are from the united states or any other country for that matter, do not! I repeat do not order from this company!... This is the worst clothing company ever. The cloths took over 2 months to get to me and when I finally received the cloths I was expecting what I paid for but I guess that was my fault because the price was really cheap so I guess I did actually get what I paid for. That's beside the point, total items I purchased was 10... These cloths were made of costume material and looked like they were made for a child. Mind you, the sizes I chose were large and extra large in men's just to make sure I did not have to return anything. None of the cloths looked like the pictures on the website. Please! Please save your self the trouble... Milannoo.com should be shut down and should not be able to sale over seas. It almost cost more to send the cloths back than what I actually paid for them. After another month I finally received an email stating I would be fully reimbursed for my returned items, which was a week ago. It is a process getting your money back but I feel it's better than nothing. The cloths I received were not even good enough to give to the needy or homeless this is how bad these cloths are. Before I ordered these cloths I did read reviews… but the reviews were from 2005 and 2010 so I figured that would have had to improve there service since then so I proceeded with the order. It is now 2013 so you can actually believe this post. People are always saying "oh find out for yourself, you never know!" now you actually know… do not order any items from milanoo.com it is not worth the time, money, trouble or headache.
Milanoo.com
-
they sent wrong color girl dress
Ordered flower girl dress. They sent wrong color. Notified them immediately for rma so that I could return it and receive the correct one. They refused.
Milanoo.com
-
it is christmas eve and I still have not received my order that was due over a week ago
It is christmas eve and I still have not received my order that was due over a week ago. I tried e-mailing the company and got no response. The phone number is "no longer in service," and the live chat doesn't work. $60 gone and no christmas present for my brother in law. I have never complained about a company before. It is sad that the better business bureau hasn't shut them down. Unfortunately for them, my best friend is an attorney who enjoys going after fraudulent companies.
Milanoo.com
-
after 2 weeks of placing order, my order status is still &processing&
Full of lies!

After 2 weeks of placing order, my order status is still "processing". Every time, I email them to ask about it, they say not to worry, that they will "ship first thing tomorrow". Never happens. Still waiting on order. 3 weeks now and still not yet shipped. My baby will probably arrive before the maternity clothes from this website arrives, if it ever arrives.
Milanoo.com
-
I had the misfortune of shopping with this site one halloween
I had the misfortune of shopping with this site one halloween. I needed a cool costume, and they seemed to have a lot of choices of costumes that you can't normally find anywhere else. Don't let that fool you! The costumes they sell are cheap material, don't look as described, will be pictured with accessories that aren't included, and will possibly be the wrong color. Which is what happened to me. I ordered a robin (batman and robin) costume, and instead of the main part being red, it was orange! Orange! Not to mention I ordered the costume at the end of september, and it took until a week before halloween to receive it. I was so frustrated that I had to try and get a new costume a week before halloween! Definitely wouldn't recommend these guys!
Milanoo.com
-
they are liars and cheats
Buyer "beware", use this company at your own peril. Ordered a dress with petticoat and shoes for my daughters school formal. Dress received was faulty, poor workmanship, petticoat wrong color, cost money to return post the products, which was nearly three months ago, my daughter was bitterly disappointed, had to spend more money purchasing another dress, still waiting for a refund. Now the company is telling me that they never received our order in the first place, amazing how the items arrived and our credit card was billed for something we didn't order!. No refund has been forthcoming, after several emails. Upon requesting immediate action I am told to be cool about the situation. They are liars and cheats.
We are here to help
16 years' experience in successful complaint resolution
Each complaint is handled individually by highly qualified experts
Honest and unbiased reviews
Last but not least, all our services are absolutely free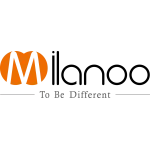 Milanoo.com contacts