Milanoo.com complaints
78
Milanoo.com
-
Product/Service
I have contacted Milanoo Service department about 15 times with not receiving my boots that I have ordered, not receiving the right tracking number, delivering to the wrong Country, the service department is not professional in writing their emails. and said they would only refund if i could provide a claim number from the carrier first, I dont even have the right tracking, transaction number. Still haven't received a refund. Never will order from this place again.
Desired outcome: I still need a refund.
Milanoo.com
-
Long winter coat
They asked that I order a size bigger than usual for my coat purchase. I ordered a XXXL it was still too small. It will not even fit my granddaughter. I went on the website to return the coat. I could not get through. I searched everything, would not let me onto returns. I am not wasting anymore money, like trying to call China! They want you to give up easily. Sincerely, Kelley Stephenson
Milanoo.com
-
shipping of product
Do not buy from this website. They have reviews of products on their site and the costume I wanted to get for my son had good reviews. I thought it would be okay since customers were pleased. I was wrong. I should have trusted these other reviewers of the site. The company is based in China and it is a fairly sketchy outfit. The website has disclaimers for their shipping saying that it is out of their control what happens with weather, flight status, customs checks, etc. for when you get your package. I never got my package and had to rush out to find a last minute costume for Halloween. The tracking of the package was noted as "Package is noted as ready for shipment" but yet it was never sent out. They continue to insist to me that it is on its way, but the shipping tracking is still stuck on October 12 (it is now October 29), and it is still pending "dispatch." in other words, hasn't left the building in China. I even paid extra for expedited shipping 7-10 days per their website, but it doesn't mean anything.

Do not trust this company.

Here's the tracking of my package. Keep in mind that I ordered this on October 8. I was also charged on that date. It starts at bottom to top. Ironically, they posted another "Preparing to dispatch" notice on the 28th after I disputed the charge and my cc company contacted them. Nothing has changed. It still hasn't left the building.

2019-10-28 16:44 Origin Post is Preparing Shipment -> We have received notice that the originating post is preparing to dispatch this mail piece.

2019-10-28 16:44
CHINA, SHENZHEN EMS, Processed Through Facility

2019-10-12 16:16 Origin Post is Preparing Shipment

2019-10-12 16:16 CHINA, SHENZHEN EMS, Processed Through Facility

2019-10-12 14:08 CHINA, SHENZHEN, Processed Through Facility

2019-10-11 18:22 CHINA, Acceptance
Milanoo.com
-
kurzes brautkleid vintage brautkleid 1950 bateau Ärmellose rezeption brautkleid milanoo
Dear ladies and gentlemen,

I did not receive my order. I paid it at 19/01/2019, but never received it.

Date: 19/01/2019
Order: de_mi_190119062815_700
Product: Kurzes Brautkleid Vintage Brautkleid 1950 Bateau Ärmellose Rezeption Brautkleid Milanoo
Price: €115.23
E-Mail: [email protected]
Payment: CreditCard

Address:
Mona Carolina Frank
Vogesenstraße 25
76287 Rheinstetten
Baden-Württemberg
Germany

Please tell me where the order is or give me back my money!

Kind regards
Mona Carolina Frank
This review was chosen algorithmically as the most valued customer feedback.
I contacted Milanoo customer service daily on the 7th December when I realised my order still hadent left customs they didn't offer any help and just kept sending me the same tracking number which again just showed it still hadn't left customs I needed it for a event on the 11th and the very last day I should have received it is the 10th as I paid for...
Read full review of Milanoo.com
Milanoo.com
-
my order
Yall think yall slick trying nit to give mw rh addees so that yall dont give my refund while i sent it th address that was on the passage th 5th building 4 in schezn china.

Well thats where i return it to so thats Fraud then because yall sending false address out. I reported this company to fraud the service and im about to sue this company and tell people not to order from this scam
Milanoo.com
-
en_mi_180910191311_366
I ordered the above item from Milanoo, which arrived on 24/09/2018. The dress did not look like the dress I had ordered! So I contacted Milanoo to request a full refund of £19.15 (to cover the cost of delivery as well) and was told that due to their terms and conditions 20% would be taken from the total cost of my purchase and delivery. If I had returned the item due to normal circumstances I would have accepted this, but as they sent me an item that did not resemble the item I had paid for, I felt this was completely unacceptable. On review of their returns terms and conditions, it says:

'Other notes:
1. Since it is a manual measurement, the physical size may be slightly different from the size chart(Apparel Products: ±4cm for the bust, waist and hip size, ±2 cm for the item length and the sleeves length and so on).
2. Due to the shooting light and the screen setting, physical color may be slightly different from picture online.
3. Please notice some products may have odor, fading, spinning and wrinkle due to the feature of material, it's not a quality problem.
4. There may be a little stain in the production process of the product, which does not affect the use of the product.
5. It is possible that some clothing buttonholes do not open. Please cut it with scissors after it is received. Please do not cut the buttonhole beyond the border.
6. Accessories, colors, patterns, product details and so on may be slightly different from the pictures online due to different production batches.'

The fact that the above points need to be stated in their terms and conditions means that they are aware that they are selling faulty items knowingly!
Milanoo then went on to advise me that they only accept returns by recorded delivery, which I completed on 29/09/2018; which in turn cost me an additional £10.55. When I informed them that my item was in transit and confirmed the recorded delivery tracking number I asked them how to register a formal complaint. I was told they did not know why I would want to complain even though I had expressed my dissatisfaction on every single correspondence with them and was told to be patient while they processed my refund. I then asked them an additional 4 times how to make a formal complaint and each time my question was ignored. I received a patial refund of £10.42 on 08/10/2018 which is just not good enough due to the faulty item and time wasted contacting this sham company. So to date, I have paid for an item that did not look like the item on their website, I have then paid additional cost of the return of this item and was then charged a fee for the pleasure of the returned item. I think this is absolutely disgusting and further proof that this is a scam website. I am not trying to get compensation (although this is deserved based on all of the time I have wasted communicating with this scam company); I would just like my 20% fee and postage re-embursed which in total is £19.28. This would resolve my compliant and going forward I would know not to purchase anything from Milanoo again and would warn others against it!
This review was chosen algorithmically as the most valued customer feedback.
I had ordered a fur coat on the 14th of September, money taken out of my dads account on the 17th of September and I still have not received this item, the tracking number wouldn't work and said that they can not track it as there isn't an item to track. I have emailed Milanoo asking about this about a week ago and I still have not received an answer. I would like to know where my item is and how long it will take till I get it.
Read full review of Milanoo.com
Milanoo.com
-
fraud! they remove the cloth labels and falsely advertising items
Fraud ! they remove the cloth labels and falsely advertising items materials and sizes, It is extremely expensive to send products back and if you do it anyway they will take about %30 for restocking and shipment and you end up with almost nothing back so its doesn't worth it to return items .(costed me $50 to return 5 items)
out of 7 items i bought only 1 ! was as described ... complete waste of time and money

what was advertised as made of cotton was in fact made of 100% cheap synthetic material and poorly made, also the size chart for this is wrong as it much smaller then it is .
They remove all the cloth tags so you have zero information from the manufacture on what you buy .

this is not a trusted company
This review was chosen algorithmically as the most valued customer feedback.
I will be contacting the better business bureau about your company taking my money and not giving me my order. I should have recieved a confirmation email stating that I made the order and have not yet. The package should have arrived within 7 business days. I have tried every method of contact via online and still no response from your company. For these...
Read full review of Milanoo.com
Milanoo.com
-
they returned my item without giving me a refund
This is my order number # en_mi_180105091254_664. They said that there was a problem with my order beacuse I did not give the right delivery address, then I gave it to them but I still did not receive the order. I tried to get a refund before but they said I cannot get it until I receieved the order which was impossible. They then returned the coat without telling me and not they're saying I can't have a refund. I am livid!
This is the email I recieved:
Dear S Rule,
Thank you for choosing Milanoo.
Your order # en_mi_180105091254_664, tracking number # 7713475361, failed to be delivered as you were not present when the carrier was trying to deliver it to you. Please contact the courier DHL as soon as possible to collect your parcel.
Please kindly note if you fail to contact the carrier and the package cannot be delivered until the end of 9th February, your parcel shall be destroyed, which would be a loss of yours and there will be no refund for that. Thank you in advance for your cooperation.
Kind Regards,

Candice H Sales Consultant
[email protected]
ADDRESS: TIANFU SOFTWARE PARK, CHENGDU, SICHUAN, CHINA
PHONE: +86-28-6599-0139
https://www.milanoo.com/
Milanoo.com
-
product never arrived
The product never arrived. Please stay away from these scams! You pay but you don/t get anything from them. No reply. No confirmation. Nothing. Sad

The product was ordered on 15.01 from berlin, germany, it was payed via visa card. I never got any receipt, nothing.
I have absolutely no idea how to confront this situation, how to contact the company or how to get at least a refund.
Milanoo.com
-
clothes
You guys sent me a jacket that did not fit I wear 2x in american size and I order a larger size which was a 3x in the jacket it was already tour in the middle and I can't even fit the jacket I want my money back. I tried to fit my arm into the jacket and it wouldn't even fit into it the jacket is way too small I ordered it in the right size I paid almost $60 for this jacket I want my money back this is ridiculous I had to wait 3 weeks for this jacket for my birthday now it's an inconvenience and now I can't even wear it I have to send it back
Milanoo.com
-
my wonderful dress has never arrived
I ordered long prom dresses 2017 off the shoulder prom dress mint green lace chiffon floor length evening dress.
Was very excited about getting it as soon as possible, so I paid for an expedited shipping. Unfortunately, my dress, y wonderful dress has never arrived.
I am so frustrated, you just can't imagine.
I contacted customer service several times and they kept assuring me that I have nothing to worry about and that my wonderful dress was on its way. It's been two months and there's still no sign of it. I can wait for a little longer, but then I will probably ask for a refund. Hard to admit it, but I have no choice.
Milanoo.com
-
dumb customer service
Folks, stay away from them. I will surely do.
I ordered an item and it was never confirmed. I don't know the reason why. But what they didn't forget to do is to take my money. That's what any company would do with pleasure. I called them to complain and ask what I am to do with this situation, I needed their help. They wanted more details, but where would I get them if there weren't any? I didn't receive anything, that's why I called. They kept asking for details and didn't want to listen to у and the real problem. They are too stupid for that.
The problem hasn't been resolved yet...
Milanoo.com
-
scam
I ordered bathing suits that I want to return.
Order number: submitted on 7.21.17

En_mi_170704204812_090

Melissa mcguire

I want my money back please. The suits do not fit. Please refund my credit card. I will mail the suits back. They have never been worn. Below is what is stated on your website for return policy, yet I am not able to get a rma number to return. I applied the day that I received them in the mail.

Milanoo return policy
Under the premise of our endeavor 100% of your satisfying our product.

In any case and unfortunate to receive message of dispute, please don't worry, we guarantee an easy return.

Milanoo shall offer you 14 days return merchandise guarantee as long as your order was received and
Accomplished.
This review was chosen algorithmically as the most valued customer feedback.
They sent me the wrong dress, which I waited almost a month to be delivered. And when I contacted them they asked for a picture of the dress which I sent, then they asked for a picture of the label on the bag in which the dress was delivered in, the picture was sent. The reply was someone is investigating the case and should get back to me in 3 day. I have...
Read full review of Milanoo.com
Milanoo.com
-
slow delivery service
For some reason they shipped my order with the slowest shipping service and it took quite a long time to get my order.
But the funniest thing was that I paid extra money for shipping and was supposed to get my order within maximum 5 days!
When I contacted milanoo they were not possible to explain what actually happened. I did receive my items but I had to wait for over a month. And another sad thing was that they refused to refund the money I paid for fast shipping.
Milanoo.com
-
horrible chinese scam site!
I found a lovely dress on milanoo and decided to order it. That was a huge mistake of mine and I should have read the reviews.
When my dress arrived it looked terrible and was poorly made from a very cheap looking fabric. I was very disappointed and asked for a refund.
These people gave me a hard time and at first they refused to accept the dress back.
After I mentioned the police they finally agreed.
I sent the dress back and later they contacted me and said that it arrived in a bad condition and that they can't refund me! They said i'll get a discount on my next order and after that they never replied. Horrible company, stay away from them!
This review was chosen algorithmically as the most valued customer feedback.
I ordered my coat about over a month ago and still haven't received my order!!! I'm also unable to get ahold of anybody from this company concerning my purchase. And after I already ordered from this site, I seen such horrible reviews!! Now i'm worried I just got scammed... I don't understand how this website is still up and running scamming people!!!
Read full review of Milanoo.com
We are here to help
16 years' experience in successful complaint resolution
Each complaint is handled individually by highly qualified experts
Honest and unbiased reviews
Last but not least, all our services are absolutely free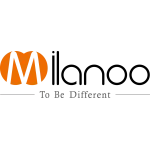 Milanoo.com contacts