MGC Mortgage complaints
68
This review was chosen algorithmically as the most valued customer feedback.
Covid hardship caused me to ask for a loan mod in August 2021. Filled out and returned October 2021. MGC stalled for 8 months until April 2022 then sent me the loan modification papers to be signed and returned by April 20th, 2022. When I originally asked for help, I was told that I had to be in arrears in order to apply for the modification so I was $2000...
Read full review
MGC Mortgage
-
Denying payments
My name is Shilana and every year I have to fight with this company to get anything resolved. It has really become a huge hassle. I have been approve financial assistance due to COVID and the program has given me money to pay my house note and this company denies the payments. This is a way for me to get caught up and to get back in a good standing to save my home for me an my family. This company has no care in the world at all for whatever reason they want to deny the financial payments. All they have to do is accept the money and they will be paid but no they refuse and its very upsetting. I work hard to keep a roof over my family head and to have a company deny payments is very upsetting and frustrating. It is like a slap in the face and they are saying id rather take your home from you than to accept money on your behalf to bring your account into good standings with us.
Desired outcome: Accept the funds to bring my account into good standing why is it so compliacted to do. The money has all ready been approved and they are awaiting to send the payments.
MGC Mortgage
-
Unable to get in touch with them
I have had a second mortgage through this company for a long time. I have been unable to login to the website for about a year. I was able to speak with someone 4 months who and they said to give it a few days and try again. Now I login and it says that my loan does not exist. And I am unable to get through to anyone o. The phone. I sat on hold for an hour.
MGC Mortgage
-
Mortgage modification
This company called to inform me that my loan modification was approved December 16, 2019. To date I have never received the paperwork or packet that I was told I would need to sign and return to the company which outlines the terms of the modification. I have literally been calling two times per month since January 2020. I called today June 19, 2020 and again I am being told that the packet will be mailed to me and that a supervisor or account manager would contact me. This is the same thing they have been telling me since January 2020. This is very unprofessional and unethical behavior.
MGC Mortgage
-
mortgage service
In Nov 2006 I purchase a home in Mass, shortly after my purchase I was sent several letters to send my payments to different locations across the U.S after several months of doing this ...MGC sold my home in an FL auction that an outside rep came to MA and locked me out of my house for days while I hired lawyers 9 years later MGC sold my house in an uncleared forclosure that the new owner for about 3 years still doesn't have a clear title. I have been wronged by MGC and I want in on this class action. Please contact me
MGC Mortgage
-
mortgage fraud
MGC mortgage is a fraudulent company. Once they get their hands on your mortgage you are screwed! I want to be added to the class action lawsuit! Please call me. Susan 5163607718. My email is [email protected] In case they delete this... suekay6565 @ gmail.com. I was scammed by Countrywide mortgage and Bank of America. Now MGC. Robo signing, Mers, etc. I need help now! Please! Thank you.
MGC Mortgage
-
account 1435518236
Help! I need to speak to someone preferably someone who has authority to make decisions. I can never get I. Touch with anyone and when I do receive a call, the right hand does not know what the left hand is doing. I have contacted, written emails, filed complaints. Still, no one can tell me what's going on with my account. I filed Loss Mitigation Report in January 2019 and am constantly mailing documents they have already received. Meanwhile, my account is lapsing. This is not helping me financially. It's causing me due to congestive heart failure unnecessary stress !
This review was chosen algorithmically as the most valued customer feedback.
Good Afternoon Mr. Bartholomew: I am the Accelerated Analyst who will be handling your escalated concern regarding loss draft disbursement request for this loan. I will be your contact throughout the resolution of this issue and you may contact me by email or via phone at my direct line below at any time. I called you earlier today and left you a voicemail...
Read full review
This review was chosen algorithmically as the most valued customer feedback.
This company is an utter disaster. My family home was lost due to a fire and they have failed to submit any checks from the insurance proceeds. My grandmother is in a rental and this company continues to give us the run around about the checks being submitted. I am trying to find out our next steps. The contractor needs to be paid that they have done...
Read full review
MGC Mortgage
-
Mortgage
This company is no less than dishonest in their business dealings and servicing customers. I began to notice payments being held, not posted to my bank for 3 to 4 weeks about 5 months prior. I always send payment the first of the month as I had experienced problems in the past where they added $10, 000.00 to the balance for being late. (still fighting on that one, ) Regardless of the date payment was mailed, it did not reach my bank for 3 to 4 weeks. I have always sent payment out before the 4th each month. A few months ago I began looking at retirement properties and thinking about moving to a new area. Two months later I received a late notice. Even though I sent payment at the first of the month. I tried calling the company but could only get a customer service rep who reported they are only customer service not working directly for MGC. 2 days later, payment was posted to my account. About the normal time they had been posting in previous months. About the 25/28th of the month, not close to the first part of the month. They informed me I was late, and they would transfer me over to a service to submit payment, with a fee attached. I was informed I had this option, or risk loosing my home for "non-payment". I had used the online payment option before, however, I began receiving calls about refinance, and my email was filled with the usual junk mail regarding mortgage loan options. One thing strange about the first call was I immediately received a call from the same area I send mortgage payments saying they were calling to see if I was interested in saving money on my mortgage. When I questioned the caller, they became insistent I give them my name and continue the call. When I asked again, they hung up. You cannot speak directly to an MGC representative when calling any of the listed numbers. And when you do get someone on the line, they are instructed to either transfer you to the payment service. (with a percentage of the payment as fee) or inform you of the ramifications if you do not accept. . In my opinion, they are monitoring customers through an outside service. If you are looking to refinance to get away from MGC, they receive that information and begin the "late payment routine" to prevent you from obtaining a refinance. Why would you receive a call to see if you "qualify" for a mortgage after calling this company? Its a scam, and the only way out is to sell, sell, and hopefully not have your mortgage picked up by this company. I've hired an attorney and doing whatever I can to expose this company. Who by the way are probably involved with this complaint site.
This review was chosen algorithmically as the most valued customer feedback.
I have had problems with this company in the past. My main concern is that they do not report my payment history. this is hurting my credit score. I pray that wee are able to obtain a creditable lender that is willing to refinance our mortgages. We deserve it . Please if there is a mortgage company . please post. My mortgage was sold to this company. I did not ask to be in this situation. please Help.
Read full review
This review was chosen algorithmically as the most valued customer feedback.
Every year I spend my time on the phone and get 2 or 3 letters from MGC Mortgage that they have not received my insurance certificates from Liberty Mutual. I know Liberty Mutual has sent them because they send me copies. It seems to take several months before MGC Mortgage acknowledges that they have received them. By that time, they have threatened to add...
Read full review
This review was chosen algorithmically as the most valued customer feedback.
I am a real estate agent wanting to present a short sale offer for my client whose loan is through MGC. They told me He needed to fax a letter saying im allowed to be filled in on any loan info so we have multiple times - only to keep being told you guys havent received it. This has been going on for over a month now and is becoming a little ridiculous. The...
Read full review
This review was chosen algorithmically as the most valued customer feedback.
The last three or four months, I no received my statements of acct, and MGC is not processing the automatic payment for my loan. Please sent me an statements to my mail address: Lorenzo Rodriguez HC-3 Box 9206 Comerio P R 00782 or to my email: [email protected] Remember: Acct. number 1424159915. Thanks: Lorenzo Rodriguez Santiago HC-3 Box 9206 Comerio P R 00782
Read full review
MGC Mortgage
-
illegal actions
I am currently trying to purchase another product and to my surprise they pulled my credit score and MCG Mortgage, Inc. was not reporting on any credit bureau. This is hurting my score so much where as I'm not able to secure this new line of credit with another company or at least with a decent finance rate. It should not be legal and we should start a class action law suite against this company. Everyone should report them to the BBB and your Attorney General where you live. I'm sure I'm not just speaking for myself but a persons mortgage is the highest amount on ones credit and to not report this is not right. We want be able to refinance our homes or get new lines of credit with a low finance rate. This is not any way to conduct business. I will be contacting my people first thing in the morning. It has not been reported since 2010.
MGC Mortgage
-
leading practices
This mortgage company refuses to grant mortgage modifications however constantly ask you to fill out mortgage modification forms . The amount of my mortgage is barely decreasing. I do not understand how they applied my monthly payments. They refused to report my mortgage payments to the credit bureau so that I will have the credit rating to shop some where else for a mortgage
This review was chosen algorithmically as the most valued customer feedback.
My father used to own this home/land. His mortgage is through MGC/Cenlar. We took over the payments after he passed. When I lost my job in 2013, my husband had to take a non-traveling job to stay here nights, which greatly reduced our income. We got behind on payments. I have submitted documents requested from MGC/Cenlar 3 times! I get the same response...
Read full review
The complaint has been investigated and resolved to the customer's satisfaction.
This review was chosen algorithmically as the most valued customer feedback.
Hi There Please send your complaints to http://www.consumerfinance.gov/complaintdatabase/ this is the most important thing you will do to help make awareness!!! Andrew Beal needs to be stopped this man has stolen hundreds of homes from working people he has stolen their money he has also stolen from seniors and the handicap single parent families he doe...
Read full review
MGC Mortgage
-
insurance
You are trying to make my parents buy insurance on an address that does not exist... They have sent you forms after forms telling you the correct address, and you still persist in sending them letters telling them that you are going to purchase Insurance and charge them for it... Our Lawyers are very interested in knowing how you can force someone to insure something that does not exist... I want answers.
The complaint has been investigated and resolved to the customer's satisfaction.
This review was chosen algorithmically as the most valued customer feedback.
We were sold out to MGC. We did not choose them. We recently tried to refinance but MGC is not reporting to any credit bureau therefore, it does not show up that we are making house payment. At one point, we accidentally let our insurance expire with our private insurance. When we realized it had lapsed, we got another insurance secured on our home. We have...
Read full review
We are here to help
16 years' experience in successful complaint resolution
Each complaint is handled individually by highly qualified experts
Honest and unbiased reviews
Last but not least, all our services are absolutely free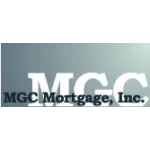 MGC Mortgage contacts