Marks Electrical complaints
10
Marks Electrical
-
Candy Washer Dryer
Utterly awful and disgusting service.

Bought a washer dryer from this company and was told we had 48hrs to report any damage or malfunction.

Case looked OK so the machine was put in place and switched on.

Apparently, customer service say that's my mistake!

The dent I then noticed in the front panel of the machine was now uncovered by their "guarantee" to replace damaged goods.

Ive just been told because I plugged it in, I'd installed it and it had been used!

How the hell do they think I'd see if it actually worked without plugging it in!?!?

I'm left with a damaged product which they refuse to replace.

Buy from them if you want, but whatever you do, DON'T PLUG IT IN!

Utterly useless pretenders.

Hope they're ashamed, I would be!
Desired outcome: Replace or refund
This review was chosen algorithmically as the most valued customer feedback.
We have ordered a fridge and after measuring our kitchen door we realized that the fridge door will need to be removed in order for the fridge to go into the kitchen. As we already paid for I installation, 2 man job and disposal of my old SMEG fridge, I called to make sure the delivery people will remove the fridge door for me so they can fit the fridge...
Read full review of Marks Electrical
Marks Electrical
-
Delivery of a tumble dryer
I bought a tumble dryer online from Marks electrical . It was delivered this morning approximately 10am . I ordered it for my sister ( who is unwell ) she lives alone in a ground floor flat. When filling in the form for delivery it asked how many steps, I put 4 which I didn't realise that to get to the 4 steps there is a disability ramp which has a graduated slope to the building. When my sister received the call from the top of the step she was told they couldn't bring the appliance down the ramp as that was not their job . She was told there should have been a charge for this service. I would have gladly paid if I had known the upset they had caused. They eventually said they would bring the appliance down the ramp, then complained about the few steps. There were 2 of them ! They had a trolley ! Even if this was not in their job description there is a thing called common courtesy. My sister asked the delivery mans name he said Andy . She told him he had upset her & her stomach was in knots as she doesn't like confrontation, he replied that they were the nice drivers ? Not in my opinion. I am extremely angry . For my sister to ring me on a Sunday morning sobbing because of a DELIVERY driver was unbelievable. Her order number is So-951336. 20211128 my name is Angela Turner 07795101680
Marks Electrical
-
Order no s909311 Soundbar LG SL8YG
27/08/21 Delivered by DPD 5pm, unpacked to discover no power lead power supply or remote, rendering £450 of equipment useless. Rang immediately ( Gillian)and was assured that the Manufacturer was being emailed whilst on the phone to send parts FOC. I sent confirmatory email as to problem and asked for feedback, holding email received .Followed up with emails and phone calls asking for updates on a number of occasions, phone calls always the same answer - waiting for manufacturer to respond .emails nothing. Each email from me, informed that if no parts forth coming I would return for a full refund, Phone calls similar.
Friday 17/ 9 rang and spoke to Alliah? and as no positive info available I requested that you collect the item for return and full refund, this was agreed and arranged for 21/9/21, indeed received confirmation20/9 that I would get time slot by 11am. Nothing received dpd website unclear, rang and spoke to Kirsty who promised to contact dpd and reply in 1hour -no collection, no reply, rang again 3 times without positive response- equipment not collected yet having been in all day, now in hands of manager ? who promises to reply 22/9/21 ?
Get the impression there is no intention to solve these problems in timely fashion but delay until legal deadlines for refunds etc are passed
Desired outcome: Colletion of faulty goods,full refund, customer service to inform customer of what is going on reply to email and call back as promised
Marks Electrical
-
Delivery service - website says "next day delivery"
Choose this company as website says can deliver next day. Placed order for tumble dryer on Saturday 7th August for next day delivery. Slot was for 3.50 - 5.50. Got a e-mail at 16.05 saying "can't deliver due to traffic". Sent an e-mail at 6.00pm indicating my disappointment of lack of communication and when the item will be delivered. Rang office on Monday 9th August at 10.22am as still had not heard from them. Can deliver on Tuesday 10th August!
Can take 3-5 working days to give me refund so now will have to get overdraft to purchase another dryer today.

Awful, Awful Service. Don't use this company.
Desired outcome: Full immediate refund
This review was chosen algorithmically as the most valued customer feedback.
On the 14th August I bought a Gas Oven at Marks, King Richards Road, Leicester. It was arranged to be delivered on the following Saturday. Arranged a day off for this. On Saturday morning, I received a call to say that the delivery would be 2.30pm, however on unpacking the item, the driver discovered that the front casing on the oven had been damaged and...
Read full review of Marks Electrical
This review was chosen algorithmically as the most valued customer feedback.
I purchased a lec frudge freezer on 26th november 2017 which arrived a t my property on 4th december 2017. Within a few weeks the light wasn't working un the fridge so I called mark's electicals customer services and spoke to a lady that said she would speak to the manufacturer and get back me. After hearing nothing I rang back and was told the same thing...
Read full review of Marks Electrical
This review was chosen algorithmically as the most valued customer feedback.
David Boulter 28 Lymington Road Leicester LE51LS Order No. SO-556191 Dear Sir/Madam Can I start by saying how disappointed I am with the level of service I've received from Marks Electrical. I ordered a Samsung Product online on the 24/11/2017, and you gave me a delivery date of 08/12/17 this come and went with know contact from yourself. I rang on the...
Read full review of Marks Electrical
This review was chosen algorithmically as the most valued customer feedback.
I have placed an order on the 3rd of March via PayPal for two alliances from the company in question - Marks Electrical. Although paid in full via PAYPAL where payments are INSTANT (I have got this account for 10 years so all my details and delivery address were CONFIRMED). 15 minutes after I have placed the order, paid in full and checked my account to...
Read full review of Marks Electrical
Marks Electrical
-
Don't call this company
Mark's Electrical Service in Washington DC - I called them for a job that they accepted on Tuesday 9/28/10 to be completed this week. After days of trying to have Ruben call me back, he says to me today that NOW they are not going to do the job. No reason at all. DO NOT CALL THIS COMPANY

Mark's Electrical Service in Washington DC - I called them for a job that they accepted on Tuesday 9/28/10 to be completed this week. After days of trying to have Ruben call me back, he says to me today that NOW they are not going to do the job. No reason at all. DO NOT CALL THIS COMPANY
We are here to help
16 years' experience in successful complaint resolution
Each complaint is handled individually by highly qualified experts
Honest and unbiased reviews
Last but not least, all our services are absolutely free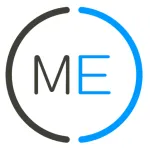 Marks Electrical contacts