Luxury Casino complaints
7
Luxury Casino
-
Withdrawal of winnings
On June 16th I won a spin on Hyper Star rewards for a 1000.00 I played for a bit longer and decided I would withdraw 800.00 of it. For 3 days I didn't even get an email about a withdrawal I could just see it was pending on my account. On June 19th I got an email that said they had detected duplicate accounts in Luxury and 3 accounts were created. They said that violated the casinos terms and conditions and any bonus being claimed more than once will be confiscated and the account locked. I never put in the account number when I logged in because it was 15digits/letters no one could remember that it would just come up when I either logged in through my email or logged in through their website. I only signed up once with my email why is their website creating multiple accounts? Unless Casino Rewards is making multiple accounts.
Desired outcome: I would like my 800.00 obviously
Luxury Casino
-
Withdrawal
On several occasions I tried to withdraw my winnings. Everytime there is one or more issues why the withdraw cannot be made. ( they changed banks and therefor cannot pay to my Visa or my bank account number is not recognized by their computer). Always you can deposit within minutes, but withdrawal is never an option. Do not play, because you will never get your money or you winnings feom them.
Luxury Casino
-
Winning withdrawal.
I won $2000 and did the withdrawal process and they say they cannot put my winning money back on my card because it does not except reversals. Now this is a Scotia bank account and not only do I work at the bank I know all the info about reverse transactions and luxury casino is not telling truth and I have been waiting the alloted time put out by there withdrawal process of 48hrs and now I'm going to contact the gaming committee and give a full report of there misconduct and hoe they are going against gaming policy's in Canada. My employer, the bank of Scotia is backing me up on this claim if my money is not returned to my account in 24hrs
Desired outcome: My $2000 returned to my account in next 24hrs
Luxury Casino
-
Luxury casino
I had deposited money 200 to be exact I one 1300 in a day but then I withdrew 600 then all of a sudden my account was locked out and it took 2 weeks to have a response to me asking me to email my bank state ment showing the when I paid the 200 then when I did I get an answer 3 days later telling me they want a copy of my statement up until March 13 which has nothing to do with them or why didn't they ask for that then. with still no explanation why my account is being locked out I've had no explanation as to why I'm being treated like this. No other I online casino had had issues with me not rich casino not spin casino now they are asking for information knowing that bank statements always come out the month after so they are trying to delay my withdrawal even longer I'm going to report this to authorities soon as fraudulent it's been almost a month I need a contact to report this issue too to have this issue dealt with the contact name that's been email me is Kevin with risk management
Desired outcome: I want my money so I can close thos account and never deal with this casino again I am owed 600 qnd I want it now
Luxury Casino
-
Paying out
They are holding my money for ransom. I have been playing with this company for 2 years. I always use the same account for deposit and the same account for withdrawal. I always have to call to get my money released. This time I finally won $500 and I call as I have done before. Now they want me to send them documents, Passport, utility bill and drivers license. I am not comfortable giving that kind of information online. I would never have started playing with them if they had required that. They take my money no problem. Now they have my $500 and say they will keep them untill I give them my personal information...
Desired outcome: Give me my money and you will never have to deal with me [email protected]
Luxury Casino
-
On line casino Luxury Casino
Long story short it's three times over 2 -3 yrs span that they don't pay me my winnings..I live alone disabled and catholic..I tried to win extra money for X-Mas a couple years ago and I won 400...they didn't pay me ? And now just a few days ago they* Luxury casino) is doing again but this time I won 1.089 $$ now I was only aloud to withdraw 715.00, they sent me a copy of my winnings and said the money would be in my account in 2-3 business days...And now, Luxury casino, Gigadat refuses to pay me again ..I swear to you I did nothing wrong, I'm disabled live alone, and have only 1 cell # ..please I'm begging for your help, I just lost my twin sister, and now my brother in-law. This is just to much for me to handle, right now..If I can't get help this time then I might just give my story to the local paper and news desk..Im tired of using my money and win, and them not owning me..I hope to hear from you in 24 hrs. Or I will mail it to them, so everyone can see what kind if casino are they running..Thank you and have a good day...😪😪😪😪😪😪💞
Desired outcome: I would like the money I won in my account please..😪😪
This review was chosen algorithmically as the most valued customer feedback.
I used a casino website called Luxury Casino. I started off by depositing £20 (UK Pounds Sterling) and was also given a £20 bonus as I was a first time user on this site. I got lucky and got up to £350, so I tried to withdraw my money. As I went to the section where you withdraw your money there was a message saying my account wasn't activated and I had to...
Read full review of Luxury Casino
We are here to help
16 years' experience in successful complaint resolution
Each complaint is handled individually by highly qualified experts
Honest and unbiased reviews
Last but not least, all our services are absolutely free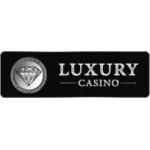 Luxury Casino contacts