Krystal
-
Bad service from workers
Wednesday, May 18, 2022, around 7:30 pm I visited the Krystal location in Saraland. I was passing through and when I pulled into the drive-through and the drive-through cashier told me to hold on, but she left her microphone on and I heard her arguing with what sounded like two males. After waiting, she still didn't take my order yet, so the cars behind me left. Since her mic was still on, I heard her crying and saying Jay and Juwan's names which I am assuming are the two males' names. I then pulled around to the window to see what was happening and I noticed through the window that one of the boys was walking up to her and they had a gun on their waist. The cashier then threw her headset and walked off. The manager was there but wasn't trying to deescalate the situation until the cashier left. She was standing there letting them antagonize the cashier. She sent the cashier home after she threw the headset. I did not receive any service or food because of this. I will not be returning because it seems like the same manager every time I come she is always sitting outside in an orange car and runs in the store when I pull in.
Desired outcome: They need to do something about the management and the boys that are carrying guns.
Krystal
-
Cashier attitude at Krystal located 6405 Jonesboro Rd, Morrow Ga. Store Atl031
I pulled up to the drive thru and waited a few minutes then said hello. The cashier scream back i told you to hold on so i replied i heard none of that. So when i pulled up to the window with an uncomfortable feeling she began to give me snarky look snd answers as if to say hurry up you're holding up my line as i was making sure my receipt had all the information I need to submit a complaint.
This review was chosen algorithmically as the most valued customer feedback.
I didn't revive my order that I ordered but I got the problem fixed with the doordash customer service department. I'm complaining about this location because every time I go to that particular location to purchase something to eat they always say that their system is down, something is working, the food is not fresh, bad management, lazy employees making...
Read full review
Krystal
-
Window service
Just visited our local store in Maryville TN. The person taking orders was not friendly AT ALL. Got the voice on the other end taking order as the attitude that he did not want to be there. Just said what do u want. REALLY? Was not interested at all in taking my order or any specific s that I asked for. If u don't want to be there then why r u? I used to love Krystal. I will not go back. To many others I can give my business to
Krystal
-
No service
I can't tell u how many times I have been to Krystal in COVINGTON GA on Hwy. 278 & have left there cause I was ignored by staff at the speaker or was told the system is down or something is wrong with something ALL THE TIME... My boyfriend went there tonight & yet again was told the system was down & the grill would be 20 minutes... WOW!-by an employee just standing outside with his buddies he left there & went to Checkers - we ALWAYS get great service there!-On his way back home he drove by KRYSTAL'S & the SAME employee & buddies were still in the parking lot-Soooo explain that & honestly I think that store is a little racist when it comes to serving Whit ppl-I SAID IT!-Cause they rude AF Too!
Krystal
-
Never received order.. Wants full refund
On december 16, 2021 around 9:45pm, I ordered my kids and I food from krystal through krystal.com. When door dash arrived to pick up my order about 11:15pm, this location was closed which this location opens for 24 hour. I have been getting the run around about refunding my money back to me. Krystal blaming door dash and door dash blaming krystal. I have been filling out these complaint forms since december 17, 2021 and nobody has yet to contact me about my money. I want my money back now!
Desired outcome: WANTS A FULL REFUND BACK TO MY CASH CARD ASAP... AND FOR THE LONG WAIT I FEEL MY KIDS AND I SHOULD ALSO RECEIVEA FULL CREDIT FOR OR PATIENCE AND FOR BEING OVERLOOKED!!!
This review was chosen algorithmically as the most valued customer feedback.
Me and my family went to the krystals in clevelqnd tn 04/27/2022 at 9:04 pm. We went inside to order and had to wait while everyone was walking around and nobody waited on us for a few minutes, when they finally came to take our order we were greeted with " yeah what you want. I ordered 24 krystals 8 with a lil extra pickel and mustard and the rest with...
Read full review
Krystal
-
Product service
On Wednesday at 9:45 I ordered a bacon scrambler with a biscuit and coffee. When I got the order it was not presentable. The coffee was dripping down the side of the cup and I asked for another cup and the person at the window ask what was wrong and I said the cup is not clean looking with the coffee dripping down and I notice the car in the front of me handed their coffee back and that was given to me. That's unsafe. The scrambler was cold and after I drove off I realize everything was cold. The complaint is the way he food was presented. If you fixed it you know how it looked when it came of the line. Poor customer service and nothing to eat with. Just take time and check the bag before giving to the customer. I came through the drive thru.
Desired outcome: I would like a refund of $6.44
This review was chosen algorithmically as the most valued customer feedback.
On 3/13/2022' my family was visiting Alabama and stop by the Krystal location in Hueytown, Al 35023 for your delicious burgers. We waited patiently in line at the drive thru to order. Our order was 12 sacksful cheeseburgers which included 2 med fries and 2 med sodas @$15.49. We also ordered 4 double cheese burgers @$12.32. The employee even repeated our...
Read full review
This review was chosen algorithmically as the most valued customer feedback.
We went to krystal, several times, and the first time, it was around 2 pm, and they told us that they was doing shift change, and we was going to have to wait 10 -15 minutes, we shouldn't have been told to wait, and the second time, we was told that the staff was limited, and they couldn't fulfill my order, then they made me wait in the drive point pickup...
Read full review
Krystal
-
Poor customer service
Please contact me about my experience which was awful because i can't write the complete story here it too much 413-209-2880, [email protected] There is too much wrong that happed. My order was messed up, I had to wait as always far too long. There line is always a long wait. The manager Mr. Thompson was very rude as well as the cashier.
Desired outcome: Very unsatisfied. I gave the order back and got my money back and we to another establishment. Burger Kings across the street.
Krystal
-
Service
My husband and I pulled up to our local Krystal on Thursday night. There were several cars in line. The person came over the speaker ask us to hold. We responded no problem. When she came back to us we were told she was going to close. No communication after. Poor business practice. This location has been going down hill for a while. Brandon Hwy 80E.
Krystal
-
No aervice
On 3/9/2020 I went throught the drive thur at 2:30pm at the Krystals in Lenlock calhoun county, Alabama. 2 employees were outside smoking and both the employees which were both male told

me we are doing shift change and was not taking orders. I stated to them that was the first that I heard of not taking orders just because they were changing shifts. One of the men stated well we are taking a break so we are not taking any orders. They were very rude I will not eat at Krystals again.
Desired outcome: Need better customer service for future customers
This review was chosen algorithmically as the most valued customer feedback.
On Monday March 7th 2022 around 6:30 a.m my wife and I decided that we wasn't going to cook breakfast but go to Krystal's on Dunn Ave instead to take it to work. Got to work and yuk the grits wasn't cooked, it was like someone just poured grits in water and served it. The grits was crunchy and powdery. This is not the first time they have disappointed me...
Read full review
Krystal
-
Breakfast
Good afternoon I am reporting about some bad breakfast that I hadn't got at krystal on PioNio ave can someone please help me I tried to report this but nobody never called me back I have went on January the 27th 2022 at 10:00 my check number is 40098 I reported the first no one never called me back so how can I talk to someone you need to get in touch with me my email is [email protected] at gmail.com you can call me thank you very much
Krystal
-
Ordered on app
I ordered breakfast from your app and it told me it would be 14 minutes till pickup got there when the app said it was ready, no one in the store the time was approximately 0920 hrs as I was pulling up to the drive through I saw a employee leaving in a car that was the only one in the parking lot, I already paid for my meal on the app, I want my money back.. ripped off.. if you don't resolve this I will report you to the BBB.. my number is +19546080093 my name is Darryl Ferguson this is the Lake City Fl store on hwy 90
This review was chosen algorithmically as the most valued customer feedback.
This Krystal's has the worst customer service I have ever seen! I ordered 4 Krystal's and a chili cheese fry, which was $9.19. (I should have known something was wrong since they didn't have any customers in the drive through). When I got to the window, I told this young girl named Tyania that I wanted to get the burgers with onion only. She looked at me...
Read full review
This review was chosen algorithmically as the most valued customer feedback.
1st, the country tots were great. But the service was not. Was changed for a large drink extra even though we specified that we wanted that in the combo and then didn't get the med drink that went with the combo, only the lg drink that we paid extra for. Ordered 3 apple pies and was changed for 3 but only got 2. Was uncharged $1.00 for surcharge non-cash...
Read full review
This review was chosen algorithmically as the most valued customer feedback.
I was on my 30 min break and stopped by Krystals at 1377 Union Ave, Memphis, TN. There were only one car in line at the window and have been there several minutes before the lady took my order. After placing my order 10 minutes had already passed and the same car was still waiting on their order. I waited another 10 minutes and decided to pulled off hungry...
Read full review
Krystal
-
Bad service!!!
Does Krystal make french fries any more we have went twice now threw the drive thru and ordered a sackful and 1 large fries and both times didn't get them we told the drive thru person that we didn't get our fries and she said she didn't hear fries even though she repeated it back to us she acted like she wanted to argue with us so we said just forget it we got home the burgers were nasty they were taken off the grill too soon the buns were cold not steamed . You all really need to take a good look at the Sevierville Tennessee store they need training on customer service and quality of food
Desired outcome: I would like for someone to call me 865-208-8268
We are here to help
16 years' experience in successful complaint resolution
Each complaint is handled individually by highly qualified experts
Honest and unbiased reviews
Last but not least, all our services are absolutely free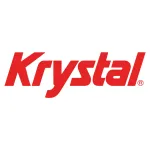 Krystal contacts