KLM Royal Dutch Airlines reviews & complaints 161 - 84
KLM Royal Dutch Airlines complaints
84
KLM Royal Dutch Airlines
-
delay of 24 hours and loss of baggage
On 4th October 2007 i was scheduled to fly KL 1674 from Barcelona to Amsterdam and to connect with KL---that should have left Amsterdam for Nairobi at 10.15 the same evening. As fate would have it, this plane delayed due to what was explained as bad weather. We therefore arrived at Amsterdam at 10.30 pm. At this point an announcement had been made that those who were to connect with flight to Nairobi would not make it. Verdict: go to KLM desk at schiphol and get attention. At this desk (desk 2?) I was scheduled to fly to Nairobi the following day 5th October 2007 at 10.15 am via KL 565. I was given 10 euro for a meal, a voucher to make an international call and a promise in the same voucher that if i will be lucky to fly KLM in the future i would get a a discount of 50 euros (this was not going to help me) A place to sleep would have been more than what any money can pay. Accommodation? just sit at the airport for 10 hours until the following day because the delay was caused by bad weather or look for your own accommodation. I tried to look for my own accommodation and the aiport hotels were all booked at that late hour. Alternative? get out of the airport but you risk to be arrested if you are on transit have no VISA. I opted to sit at the airport and waited for the following day. The following day i boarded flight KL 565 that promtly left Amsterdam at the stipulated time. I arrived in Nairobi at around 7.20 pm local time but my luggage was missing. At this time i had missed my Kisumu flight operated by the East African Safari express. I went to KLM representative to ask if i could be accommodated. I found young man of arrogant dispensation called Eric who blatantly told me that KLM would not take responsibility because the flight to Kisumu that i missed was not operated by KLM, which was very true but why was i late in the first instance. To his credit this young man called Eric made an immediate telephone call to Amsterdam to try to locate the luggage. To my relief he said the luggage was left in Amsterdam. For purposes of clarity, i would like to point out that the luggage was checked in at Barcelona and if KLM is not responsible for my accommodation when i am delayed for 24 hours, i am still think they would be responsible for my luggage, at least in the court of humanity and good business practice. To date no one from KLM SYSTEM has called me brief me of any progress towards luggage recovery. It has hard to believe that KLM can bend so low.
KLM Royal Dutch Airlines
-
cheating by klm in ghana
I want to share a bad experience I had with KLM, a supposedly good air carrier in Ghana. I bought for the first time a return ticket with them online in October 2005 for travel to UK in December 2005. During the transaction, I was asked to make payments at KLM head office in Accra. I went there with my passport and upon inspection of my passport was issued the ticket. I was however never told at that time that I required a transit visa for my travel even after inspection and therefore I thought I did not need one.

It was shocking to me that KLM refused me to travel to the UK on 21st December 2005, even though I informed them that I needed to travel at all cost on that day since I had a hospital appointment the next day to screen my blood as part of care being given to my pregnant wife in London. The KLM officials told me if I were a frequent flyer with their airline, they could have allowed me to travel but because I wasn't they could not and as a matter of fact will not help. They informed me that Ghana International Airline (GIA) was also leaving to UK that night and I could buy a new ticket and join them if I wished as I could travel with them (KLM) only on 24th December 2005 after they have obtained a transit visa for me, in addition to updating my ticket with them and paying an extra $700 (my original ticket was $737, thus paying for twice the normal cost of an economy ticket).

I contacted GIA reluctantly but to my surprise I was able to buy a new ticket. Although I was able to get to the UK the next morning, I was not able to get to the appointment on time as GIA goes to Gatwick as against City Airport by KLM.

After arrival in UK, I made contact with KLM customer service for my refund and compensation for the stress they put me through. To my dismay, they told me I was not entitled for a refund even though I did not travel with them that night and did not also cancel my flight personally. As I write now they have still refused to pay me my money back and have not even apologized for their inhumane treatment meted out to me.

KLM in Ghana is blatantly cheating customers like me of large sums of money in the name of error.

KLM Ghana's Head office checks customers' passport before issuing tickets so why did they not tell me to get the transit visa before selling me a ticket if they are not trying to cheat.

As they have cheated me of my money, I am also going to discourage my client's and other agents my company deal with from using them.

KLM, cheating is morally wrong and you don't have to be religious to know that.
KLM Royal Dutch Airlines
-
repeated lost baggage of checked in items & theft thereafter
A copy of email to KLM Royal Dutch Airlines / Northwest Airlines (NWA):

Klm mr. Frank de reij
Executive vice president
Klm ground services

Dear sir,

This has reference to your claim that klm is committed to achieving optimum punctuality and reliability. Inspite your best efforts it doesn't seem to be good enough. On a round trip of six days & having checked in three times my baggage was delayed & partially lost on all, three occasions. At gothenburg on 10 sep-07, delayed bag ref-gotkl-32451 had to purchase warm clothings & suits for conference there.

On 14 sep 07 lost baggage ref ams kl 84983. The two days trip was spent chasing lost baggage so had to buy lots of stuff but however medicines were in the bag which we could not get at amsterdam my wife got an allergic reaction which almost took her life. It was indeed a traumatic experience. Because of the continuous baggage problem our trip turned out to a waste of time & money. It is also very frustrating when there is no response on the phone specially in europe however i find the staff at mumbai quite prompt & responsive. Now coming to the last leg to mumbai again the baggage got delayed & partially lost as most of the stuff got stolen even the inner wears were stolen. I got the suitcase totally damaged-this has ref-bom nw 47273. I hope you understand & appreciate that our trip turned out to be a night mare i have made a claim for the two pilfered baggages.
KLM Royal Dutch Airlines
-
price gouging
To whom it may concern.

A friend of mine from Accra, Ghana had made plans to fly klm to Dublin Ireland. He got a price from the airlines and proceeded to pay for his transit visa to Amsterdam. He paid for it but when he went to purchase his airplane ticket they increased the price by over 200 euros. Since he could not afford this price he went to another airline. KLM had given him a different price just a few days earlier. Now he is out the price of his transit ticket and went on another airline. There is something not right about this. Could you explain?

Sincerely, J Connick, Dublin
We are here to help
16 years' experience in successful complaint resolution
Each complaint is handled individually by highly qualified experts
Honest and unbiased reviews
Last but not least, all our services are absolutely free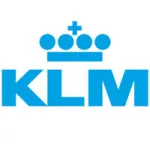 KLM Royal Dutch Airlines Company contacts