JourneyPass complaints
13
Newest JourneyPass reviews & complaints
Unauthorized credit card charges
On April 24th, 2023, I called Avid Acceptance to pay my card payment. The person answered the phone as Avid Acceptance. They said I was randomly selected as a customer to receive free of charge a $100 gift card. I repeatedly asked if I was speaking to Avid Acceptance and the person said yes but I had been chosen for this gift card that I could use immediately in various stores and could even put it towards my next car payment. Still believing this was Avid Acceptance, I said ok to the $5.95 fee to activate the card. Please note that I never received the confirmation email or the card in the mail as promised. I never was told about a subscription at any point during the call. Sure enough, there was a 49.95 unauthorized charge to my account on May 8th. I called my bank card and had it canceled. I called Journey Pass and they said they contacted their accounts dept and canceled it but it doesn't matter because I closed that bank card.

I also called Avid Acceptance and told them about it and they said they have no idea of what I was talking about. The strange thing is, the scammer transferred my call to the automated payment line and I made my car payment! I verified that I made the payment to the correct place and not to some scammers bank account.

I find it strange that Avid has no knowledge of this happening because I cannot be the only one this has happened to! I hope others speak up and we can shut this scam down!
Desired outcome: I want my money back and I am not giving you my bank card number! Send me a check and I will cross my fingers its good.
Unauthorized Credit Charges Scam
I have two charges on my Indigo Mastercard that I didn't approve. 49.95 and 5.95. This has made me go over the balance of my card. I was out of work due to COVID and now this.Please help me!
Desired outcome: Refund of Money
Unauthorized credit card charges
This company somehow got a hold of my 70 yr old mothers Credit/debit card number and initially charged her 5.95 on Oct. 17, 2021-which she didn't notice.
On Oct. 31, they charged her 49.95, which was on a Sunday-and triggered a Fraud Alert from her bank. She replied back to the text from the bank Fraud Dept-saying it was not an authorized charge, yet it went thru anyway. My mother is a Senior Citizen, recovering from Cancer surgery, and these people took her money with no authorization what so ever and left her with less than $20 in the bank. I want my mothers money returned to her account immediately. The only phone number listed for the bank charge will not answer any of the times we have called. The bank will not refund her money without proof she did not make the charges. How can she prove that? She's never heard of this company and does not travel.
Desired outcome: Complete refund
Is JourneyPass legit?
JourneyPass earns 96% level of Trustworthiness
SAFETY NOTICE: ComplaintsBoard has analyzed JourneyPass and determined that it has perfect credibility and is completely trustworthy, with a legitimacy rating of 96%.
We found clear and detailed contact information for JourneyPass. The company provides a physical address, phone number, and email, as well as social media account. This demonstrates a commitment to customer service and transparency, which is a positive sign for building trust with customers.
Journeypass.com has a valid SSL certificate, which indicates that the website is secure and trustworthy. Look for the padlock icon in the browser and the "https" prefix in the URL to confirm that the website is using SSL.
Our scan shows JourneyPass website is free from malware and phishing activities, which are types of online threats that can include viruses, worms, Trojan horses, ransomware, and other malicious code, as social engineering tactics used to trick users into sharing their personal information.
Journeypass.com has been deemed safe to visit, as it is protected by a cloud-based cybersecurity solution that uses the Domain Name System (DNS) to help protect networks from online threats.
Several positive reviews for JourneyPass have been found on various review sites. While this may be a good sign, it is important to approach these reviews with caution and consider the possibility of fake or biased reviews.
However ComplaintsBoard has detected that:
Despite a high level of trust, our investigation found issues with JourneyPass's service, including poor customer service, lack of accountability, and responsibility to resolve complaints. Customers may face long wait times for responses, receive generic or unhelpful answers or no response at all. Only 38% of 0 complaints were resolved.
JourneyPass protects their ownership data, a common and legal practice. However, from our perspective, this lack of transparency can impede trust and accountability, which are essential for establishing a credible and respected business entity.
The website belonging to JourneyPass has a low number of visitors, which could be a red flag for users. However, it's important to conduct additional research to fully evaluate the website's legitimacy and trustworthiness.
Our Verdict: JourneyPass is highly recommended company, but beware of poor customer service. Their 38% Resolve Complaints rating is a cause for concern. We advise using their services securely and reviewing complaints beforehand.
membership not cancelled as instructed.
Today, June 17, 2017 I tried to contact Journey Pass. My problem started with a wrong number that I dialed in April 2017. The person I reached ( with a thick accent) told me they would connect me to the department I was trying to call after they talked to me. After being kept on the phone for 35 minutes not hearing the information well and telling them that I am Hard of Hearing; I was told to repeat my phone number and card number several times. I had no idea what this was about but I was to receive a Walmart card and a gas card. I never received these cards. As each charge appeared on my statement I called to cancel the memberships. Well Journey pass never cancelled the account and now have taken funds for 2 more months. Is there a solution? I called the 800 number, they were not open then. I tried to complain on the web site contact and was kicked out when I chose cancel the account. I was also kicked out of the site when I went back to write an e mail to them. I would like a refund for the 2 months membership I did not want and did not use.
Stay away!
I used JourneyPass website and one day their rep contacted me and said they had special offer. He said that for only $4 I could get a $100 gift card. Seemed too good to be true but I believed and paid. I actually got my card and at the beginning everything seemed fine. But then they charged me $24.95 for who knows what! I contacted JourneyPass customer service and demanded my money back, but they refused and said that when I agreed to accept the gift card I automatically agreed for a membership! Are you kidding me? I never agreed to anything.
Cancelled my account but unfortunately never got my money back.
continuous billing
I have called these people three times asking not to be billed anymore. When I finally get through to a person ( wait time is in excess of 15 minutes) they say, oh of course we will stop billing you. Next month, they charge yet another $24.95. What a ripoff.

I am going to have to go to my bank and get THEM to stop payment, or I'm going to have to change bank accounts.
Anne in Houston
The complaint has been investigated and resolved to the customer's satisfaction.
scammed
I received a post card that I could get a free $100.00 gift card for walmart, target or any favorite store. I called the number on post card
[protected] along with a claim number. I ask for their website address and repeated what I understood them to say which was journeypaff, I Google them and found nothing and always searched email and found nothing. I did give them my prepaid visa which my child support comes on, because I had to pay a one time fee of $4.95, with my card every transaction automatically sends me a text. I got a text that $1.00 had been taken off my card. I told the guy I didn't want to go any further with this, I felt it was a scam. He insisted it was and them argued with me it wasn't. I was transferred to the automated service to get all my info for a second and third time, so they could give me my confirmation number and process my $100.00 gift card. I did not give them my card number again and hung up. They called me back 6 times. The one time I answered I told him I was not authorizing this and do not charge the $3.95 to my card. He said since I wouldn't complete the last 2 steps I could not get a confirmation and with out a confirmation number I can NOT cancel the monthly membership of $29.95, I hung up again after a few choice words I also blocked the [protected] number they kept calling me back on. At 9:30 another number called me and some rude person started basically harassed me and made rude comments to me. He in a laughing way said I will be charged monthly $29.95, after a few choice words I hung up and blocked that number as well [protected]. They have so many complaints and are stealing innocent people's money. I called my card holder and reported my card lost (which it is, lost in the trash can)in hopes that this will keep them from taking any of my money. I hope you can stop these thieves.
Resolved
The complaint has been investigated and resolved to the customer's satisfaction.
Useless Travel Vouchers With Many Hidden Charges
The fraudulent company also operates under the following names
www.globaltravel.com
www.valu-pass.com
www.gtimemberships.com
www.globaltravelworks.com
www.infovpass.com

Management Names
Randall J. Warren - CEO http://www.tec-orlando.com/a-warren.html
Mr Michael Gross - President http://hotelexecutive.com/author/155/Michael-A-Gross
Mr Jim Gritz - Member Services Manager
Michael A. Gross - D.
Ms Michelle La Plante
Mr. Randall Warren - CEO

Journeypass.com / Journey Pass is a total scam artist. The company sells monthly membership for $29.95 that offers a bunch of worthless travel vouchers/deals that contain so many hidden restrictions that it's also impossible to get any benefit out of it. The company also operates several other branch business that offer variety of memebership that are worthless as well. The websites often uses false advertising in the name of free gift card, free travel packages just for signing up with them, but once you give them your credit card, they employ various method to charge you the membership fee before delivering the promised free gifts/vacation trips. The membership offer only has a tiny link to their extremely complicated terms and conditions after you've already been overwhelmed by their enlarged free gift card/free trip advertisement. This link will be what they will use to defend their charges against you. Their T&C contains many hidden hoops that the ultimate goal for them is to charge you the membership fee as soon as possible and make it as difficult as possible for you to cancel your memebership, get refund or simply use the "promised" benefits entailed as a part of the membership.

Their customer service is [protected] / [protected] /[protected]
They are registered as Global Travel International AKA Valu-pass.com
Phone: [protected] FAX [protected]
Address: 2600 Lake Lucien Dr Ste 201, Maitland, FL 32751

Additional Phone Numbers
Tel: [protected]
Tel: [protected]
Tel: [protected]
Tel: [protected]
Tel: [protected]
Tel: [protected]
Tel: [protected]
Tel: [protected]
Tel: [protected]
Tel: [protected]

Additional Email Addresses
[protected]@globaltravel.com
[protected]@globaltravel.com
[protected]@globaltravel.com
[protected]@valu-pass.com

For those who have been scamed, please file a complaint with Florida BBB
http://www.bbb.org/central-florida/business-reviews/travel-agencies-and-bureaus/global-travel-international-in-maitland-fl-10000887

Sample of Additional Complaints
http://www.bizclaims.com/2010/09/journey-pass-refund-of-order
Refund of order
They took the 99.00 dollars out of my account after I had canceled. I signed up for a trial and I thought I emailed them but i did not I actually called and canceld it. I did receive an email from them welcoming me dated the Sept 3 rd. I just today opened it. I didnt prior to that because I had already called and canceled. I have been on the phone for 40 minutes so that why I am writing this. I have now heard from the general manager who say they have no record of my cancelation over the phone. How convient. But when I called today the auto voice asked if I wanted to cancel and what my phone number was. I gave it to them and they had know record of my number. Well they wouldnt have because i had canceled prior. I dont know what kind of outfit they are running there but they can say and do what they want to. I want my money back.
The complaint has been investigated and resolved to the customer's satisfaction.
Took money from my account
I also was offered a gas card and they also took 2.95 for journey pass and valu- pass, I tried to cancel my membership twice and they still took money from my account. Also they are connected with another company called ID protection and they also have taken money from my account
Journey pass's system is set-up with your telephone number so its programed so that you wont be able to cancel until your trial period is over and they will be able to charge your account. You get to talk to a real person until then.
Resolved
The complaint has been investigated and resolved to the customer's satisfaction.
The complaint has been investigated and resolved to the customer's satisfaction.
unauthorized credit card charge
signed up at easybakeware for a free kithen item. came to find an unauthorized charge on my credit card from journey pass, aka, Global Travel.
Resolved
The complaint has been investigated and resolved to the customer's satisfaction.
The complaint has been investigated and resolved to the customer's satisfaction.
This review was chosen algorithmically as the most valued customer feedback.
They promised a free gas card if I would look at the material. They billed me on 4/1/09 for postage/handling for $4.95 each ($9.90)for Journey Pass and Valu Pass. When I saw the charges on my bank statement I called the number listed. The same number was used by both companies. I told them to cancel both memberships and they only cancelled the Valu Pass. I...
Read full review of JourneyPass and 42 comments
The complaint has been investigated and resolved to the customer's satisfaction.
billing after cancled
I was billed $29.95 after canceling with the site. It never did me any good to even sign up for the free trial because nothing happened then either.
Resolved
The complaint has been investigated and resolved to the customer's satisfaction.
Collect Your Trust Badge
Be recognized for outstanding customer service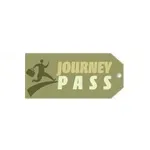 JourneyPass

contacts
We are here to help
19 years' experience in successful complaint resolution
Each complaint is handled individually by highly qualified experts
Honest and unbiased reviews
Last but not least, all our services are absolutely free