Jetstar Airways complaints
334
Jetstar Airways
-
rude/hostile check-in staff
Jetstar ruins the
start of our trip and reduces my wife to tears

Friday the 14th March we arrived at Darwin
Airport three hours before the flight to Singapore, then on to Bangkok, was due
to depart.

We make the trip to Thailand every 8 – 10 weeks, either from
Perth or Darwin depending on where I have been working.

There were three check-in counters open, none of which had
passengers. We approached the closest one, the attendant was having a chit chat
with his friend. After unloading our 40kg of baggage, he said "Oh, next counter
please" pointing to the service desk, and carried on his chit chat. We dragged
the bags to the next counter.

At the service desk, I asked the lady to book the bags
through to Bangkok, so we did not need to go through customs etc in Singapore.

She processed my wife's documents then started on mine.
After a few moments, she said "Where is your ticket for the onward flight?" I
said, "What do you mean, there is no ongoing flight until I accept another
contract in Australia and return".

She said "I cannot check you in without an ongoing flight,
that's all there is to it, the answer is no"

She folded everything
back up and put my passport and ticket back on the top of the counter, looking
behind me for the next passenger.

I said "I have been flying in and out of Thailand like this for over ten years and no one has
ever asked me that question.

She said, Well I don't know about that. I am not checking
you in without an ongoing flight."

I was bewildered. I couldn't understand the rationale for
this, and her attitude was extremely hostile, without cause and becoming more
so. Her body language was equally
aggressive, arms folded, lips pursed and glaring at me.

I remained polite.

Then, out of the blue, she said "Do you have a residence
card for Thailand ? (which doesn't exist
by the way)

I said I have a long stay visa in my passport which allows
me to come and go as often as I like, and stay for as long as I like. It's in
the passport I just gave you.

I showed it to her, and
she marched off to see her supervisor. She was back within seconds, not looking
at me, red faced with an even higher appearance of aggression. She slammed the
passport and ticket back on her desk, and without saying a word, issued the
boarding passes and slammed them on to the counter top. I said "So it's ok now is it?"

She said "Well you didn't tell me you had that type of visa"

I said "You didn't ask me, and no one ever has, and you
shouldn't frighten people like that"

She said, "In future, tell the check in staff you have a
long stay visa"

Then she started on my wife, who is Thai but also has
Australian residency.

Now I fully understand the need for people occupying
emergency row seats (which I had paid for) to have a decent command of the
English language, but she had already spoken to my wife asking did she have any
lighters, flammable liquids etc., and she replied appropriately, did she pack
the bag herself etc etc. My wife's English is not perfect, but it is perfectly
functional for the task in hand. Then she started to quiz her, and told me to
be quiet and not answer any questions. (That's what she said!) She clearly had my wife in her sights, after
being humiliated by her inappropriate and incorrect actions towards myself.

By now, my wife was starting to get tearful, and by the time
we left the counter, she was quite distressed.

So thank's, Jetstar,
for ruining the start of our holiday.

At least we take comfort in the fact that I will never board
a Jetstar or Qantas aircraft again, and I wonder if Qantas have started sacking
the wrong sector of their employees. Your competitors on these routes, in
particular Air Asia, have got you beat on customer service hands down.

Given that we fly from Australia and back at least five
times a year, for the two of us that's a total of 40 flights, I hope you can
afford to lose business like that. (Two sectors per journey, 10 journeys x 2
passengers = 40).

As we left the counter, it was obvious that she realized that
she had overstepped the mark, and tried to be friendly. Too late, I was already
seething and planning what would be in my letter to her superiors and to anyone
who will listen.
Jetstar Airways
-
fees and charges
On 25/11 or 26/11 I spoke to Jetstar about being able to change the name on a booking, I was informed it would be $40 ea journey, fair enough $80. However today 3/12 I was now told this would be $300 for the same flight (with the exception that Jetstar had altered the returned trip times, are they giving us some money?) I believe this is immoral as the flight is the same only the name is changing. This will definitely make me think who I fly with in the future. #jetstar #jetsux #jettison
Jetstar Airways
-
encounter with rude employee
It is with regret and dismay that I find myself having to send this email on behalf of myself and 3 other passengers who travelled on your airline yesterday. Regret, that we were subjected to the rudeness and abruptness of one of your frontline employees, and dismay, that someone of her calibre is representing your company.

Her name is Karen. As we were approaching your check in, she announced that the gates were now open for passengers travelling to Perth and Sydney. As I was already there, having waited for 2 hours with my children in a coffee shop, as we had already flown from Launceston, I was very rudely told to "stay to one side to allow for other passengers who had been waiting for hours."
I didn't even bother to explain to her that I too had had a long journey travelling from Wynyard at 6am to depart from Launceston at 9.50, arriving in Melbourne 10.50, waiting the 2 hours and 20 minutes before the allowed 2 hours prior to departure. It wasn't the fact of allowing other passengers to pass me by that firstly upset me, but the fact that she assumed I had just arrived and the way in which she spoke to me.
The next problem was, an elderly couple in front of me became confused and disorientated with the check in process, with the elderly gent placing his bag down and sitting on it briefly, holding up the queue. Then I heard Karen bark from behind us, "what's going on up there, keep moving". It had been my intention to help the couple, I had asked if they were alright but was kept moving with the urgency of her bark. Another male passenger behind me in the queue had told me that he had encountered her before and that she was always this rude and aggressive. I believe he complained about her to one of your male managers just after that.
I asked another of your employees, a brunette female what her name was. She asked why, so I told her that never before had I encountered such rude behaviour from airline staff. Her response was, "Don't take it personally, we're just under a lot of stress." I told her that I do take it personally being a paying customer and that I would indeed be making a complaint.
Karen then proceeded in giving me filthy looks for the rest of my time in line. Karen was then moved to the baggage check in, which under no circumstance was I going to be confronted by her again, letting another passenger go before me to avoid this.

I am incredulous to the fact that so much money is spent on advertising, and yet being confronted with such a negative exchange, only sours the whole Jetstar experience.
I too work in the customer service industry and have done so in varying roles over the past 35 years. Never, would I behave in such a manner as to tarnish the image of the company I worked for as Karen did yesterday.
Perhaps Karen would benefit from further customer service training or placed in a position where the paying customer is not subjected to her hostility.

My booking reference number is DEBEMX if you should need validation of my flight information.

Regards,

Helen McAlister
Jetstar Airways
-
change of detail
I booked a cheap flight for two to auckland as a gift and later found out that it was the incorrect name for one of the passangers as i was going off a nickname at the time but got the actual name wrong, so called up jetstar customer service to get the name changed to the correct one. They told me they needed a new seat as that one will be gone. (Where i want to know as that person is the same person just a different name i wasn't adding another person just changing the existing one.) she later went on to say that it would cost an extra $80 to do so. That is more than the flight cost to start with. Wtf right!
Whlie i proceeded to tell her this the cost went up another $20, so in the end she wanted to charge me a total of $100. It only costs $50 to get a flight change. Why so expensive to correct a name! I told her it will be cheaper to get a new id. And to forget about it! I will talk to someone higher. Turns out there is no one higher and no one there will hear my plea. Why so expensive!
Jetstar Airways
-
not honoring travel conditions - baggage
I booked my tickets To sydney from perth and return on jetstar airways. The tickects were for a family of four (four full fare tickets). As per the terms of tickets, we were allowed to carry upto 10 Kg of baggage (each) with maximum dimension of 56cmx36cmx23cm.And maximum two pieces of baggage per person, one big and one small.
We four had two amierican tourister trolley bags of dimension 53cmx36cmx20cm, weighing 9kg and 8.5 kg, baby stroller and a laptop in bag. At the gate when entering flight, the flight attendent on JQ985 on 23rd january, felt by visual inspection felt that both my bags are too big. She was too rude when I asked to her to measure the dimensions and check and flight was too late and too many people ln que behind me. So i did not argue further. My baggage was taken and mishandled and my baggage was returned in sydney after two days and me and my family (with two kids) were forced to spend two full days without extra pair of cloths. Strangley enough, same bags were allowed into the flight without much fuss after they verified the size on my return journey. They refused to measure the dimensions of my bag while going to sydney.

This over all spoiled by entire holidays. I had to go twice to airport to collect my bags too.
The complaint has been investigated and resolved to the customer's satisfaction.
Jetstar Airways
-
flight cacellation
I booked jetstar flight to fly from Melbourne to New zealand. i arrived at the airport and the flight was cacelled, the rep told us to stay at a designated hotel. The next day, I took a taxi to go back to airport. when i submit expense reimbursement including the round trip taxi to/from airport. they rejected to reimburse the taxi from hotel back to airport. I asked about another customer who took the same flights, their taxi are reimbursed.

This is discrimation. I've called the customer service, they are very rude, won't allow me to talk to their manager.

no more jetstar, and be careful when you book jetstar
Resolved
The complaint has been investigated and resolved to the customer's satisfaction.
Jetstar Airways
-
bad customer service
Hi my name is Claudia, I am very angry about how I have been treated by Jet star customer services.
My husband and myself booked a ticket to the Gold Coast on the 5th November 2012, and due to us arriving late, because an bereavement in the family we missed our flight, I was told at thee front desk theat if we wish to travel we had to rebook, so we did. The next booking I made was for thee 12th November a week later. This booking was made on thee 6the November 2012, however due to a computer failure I wasn't able to proceed to make a payment, I went back to the booking and found it was still sitting on my booking. So what I did I went into Internet banking with details that I had from the booking I made on the 5th November I made an automatic payment to Jet star. The next day I followed this up phone call to customer services at Jet star, they informed me theat I needed to send a copy of the Bank Statement, which I promptly did, a few minutes later I received a text that they had received the information and gave me a reference number CAS-675420-MS3VPF and theat it will be dealt withe in 15 days unless I was travelling with in 72 hours and that I had to contact service immediately. I was told to give them 48 hour and that it would be sorted. I never heard anything so I phoned back and was told that they would be in touch within the day, still nothing has been done.
My husband and I phoned again on thee 10th November and a this stage I was getting very upset because time for departure was getting closer, we were informed that it was very unlikely that we would be travelling on Monday, now this isn't good enough we have already booked our return ticket from Australia with another company on the 19th November and we are also going lose this money. The reason we will not buy another ticket, is because they won't honour the first ticket that we paid for why should we pay again. The only thing we want is for someone to take responsibility and give us the holiday that we booked for.
The complaint has been investigated and resolved to the customer's satisfaction.
This review was chosen algorithmically as the most valued customer feedback.
I received text from jetstar to my mobile. which told me from 1st Nov. that domestic flights were departing from terminal 4, I caught a taxi & driver was confused with message, so contacted taxi base, who confirmed this message & to take me to domestic. Here I found out that i should be at the international terminal & to catch a bus. On arriving at Jetstar...
Read full review of Jetstar Airways
Jetstar Airways
-
flights to bali
0 Votes

Dear JETSTAR this was the 2nd time i have used your airline and i can tell you i am not HAPPY the first time was 4 years ago when i was flying to BALI the 2nd time was in August the is year with my 71 year old mother myself my husband my son & his girlfriend as my husband is from Bali and we go BALI twice a year well this time was no better then the one i had four years ago ... this flight was BAD BAD my mother is 71 years old and every time we travel we get ### passage for her well that was not to be there was no one to help her we had to get a wheelchair our self and push her around to get our flight this is not a good way to start your holiday, the 2nd thing i was made to pay extra for our seats to be together for the 5 of us and we already had our set numbers when it come time to board our seats we not the ones i had paid for if you are happy to take extra money from me we should of had our seats we paid for but NO also going over on the flight on the 10the August we had order our meals when the flight att came round we were told that we had to pay with credit card for drinks and meals as we do not carry cards we were told sorry no CASH and that if we wanted a drink to get some water from the tape near the toilet this is not away you think you will be treated on a flight to be told that if you want a drink get it from the tape we mite as well trank from the toilet we also couldn't even get head phones to watch the move we got no help at all from your staff and i also told them on the flight that my motheer has asst passage again no help when we were getting off the flight in BALI OUR FLIGHT WAS JQ37 going over, , , After carming down and enjoying our stay in BALI i had made a phone call to your customer service office from Bali on the 22nd August about the flight going over i was on the phone for 45 mins triying to get some since or seeing what could be done my mother & myself my son & his girlfriend were flying home on the 31st August on flight JQ38 myself & my mother were on your business class seats when i spoke to you on the 22nd August i was told that my son & his girlfriend would we upgraded to business as well so getting to the check in counter we checked in IN businesse class with my son Grant & his girlfriend Kate thinking all was OK with our seats but NO once again no asst agent pass for my mother and once we got on your flight we were told my son Grant & Kate were down the back of the plane where do you get off treating people like this i no your flights are cheap but to be just over looked not once but twice on your flights it puts a bad taste in my mouth with getting on any of your flights again so i am asking you to fix this up and return our money for the seats that i did not get that i was told i had to pay for to sit together and for the flights and to think that you talk about all your need will be met what a lot of bull i would not fly with your airline again until you take care of all of your customers old & young . i would like a call on this matter with some thing that you can do for us not just me but for the 5 of us thanks vikkie Rasyid confirmation E86JRZ
The complaint has been investigated and resolved to the customer's satisfaction.
Jetstar Airways
-
booking software deficiencies
Is it possible for the online software used for booking multiple plane flights use the same credit card details (programming focus point)to alert the customer that there is insufficient time to make a satisfactory transfer? The fine print mentions the time expectation to make a satisfactory transfer, however the customer should also be alerted when they make multiple bookings using the same required credit card to highlight the perceived problem/complication which are likely to eventuate. If you make seperate flight bookings the online booking software does not alert the customer of the problem. You end up finding out the hard way half way through a two flight trip. Can anything be done to improve customer satisfaction?

Glen King
Resolved
The complaint has been investigated and resolved to the customer's satisfaction.
The complaint has been investigated and resolved to the customer's satisfaction.
Jetstar Airways
-
charged 4 enquiries of 1x suit case
Hi my names deborah waho or known as debbie on wensday 26/06/2012 we had a flight from wellington to auckland/auckland/christchurch but at the jetstar check in desk wellington I asked about checking on my bag I knew that it would cost around $20 but when I used my efftpos card she charged me $100 and then she told me oh I charged you $100 and when you get to auckland you have to pay $100 again I then said to her that you should of told me that or I wouldnt of done this she never explained anything befor the transaction was done or else I wouldnt let this happen so I get told to ring jetstar and explain this to them all they said is it takes 2 or 3 days to reverse the money I still aint got the money and im sure I aint getting it we were also charged extra for tickets as we were told our flight was to leave auckland 1, 45pm wensday I thought ok so we never bothered checking our ticket until we got to the line at 1, 15pm and get told no the plane left at 12, 25 so that was extra $150 on top of our ticket we have been stressed out since all this has happen and on our return to christchurch we had been booked in 2 accommadation but cause we had been charged for extra tickets and bag that never went on the plan we have no accommadation no food no were to live and nothing I want answers and id like something soughted im going to take this further ill get a lawyer even go to the courts unhappy shopper my contacts is [protected] and id like to here from someone a
id reckcommend people to use other airline services
Resolved
The complaint has been investigated and resolved to the customer's satisfaction.
Jetstar Airways
-
customer service
I made bookings very early to guarantee our connecting flights will work for us. 8 weeks ahead of flights. The Air NZ one went ahead easily and confirmation came within the week. 10 days later I called Jetstar and they told me to wait. 5 days later I called again and was on the phone for two hours and was told, after giving my details over and over again to wait. Another week passed and I rang again, this time the woman cut me off after talking for 30 minutes. I left it as I was very angry. A week later I phoned and was told my booking had been cancelled. I yelled at the poor guy and refused to be put on hold until he had all my details plus flights and gave me a new reference number and total cost. Because of the wait and mistakes by Jetstar I had to pay an extra $300.00. I am not happy about this at all and will not use Jetstar again unless they reimburse me.
The complaint has been investigated and resolved to the customer's satisfaction.
Jetstar Airways
-
teka davis 12 y/o abandond
My child Teka Davis was returning home on flight JQ974 on14 May12 she was travelling as an adult as she was 12years old. We had paid her ticket and given her age and DOB as part of the information required. Teka was put through the boarding gates and then out to the plane, but when she got to the plane's door she was asked for her high-school ID. At no time during any of the purchasing and boarding procedure were we told about this. Teka doesnt have a high-school card and was sent off the plane. The person who had dropped her off was just about to leave the airport but noticed that there was someone coming back. Had he not been attentive my child would have been stuck at an airport in a foreign state because the aircrew didnt want the problem of looking after a young child. They failed their duty of care for such a young girl. As a bus driver for the government of western australia I would be sacked if I left a 12 y/o at a bus station for not having a sdudent pass and yet these staff were diong this at a domestic airport 3000km from home. This could have ended up as a life threatening situation
Resolved
The complaint has been investigated and resolved to the customer's satisfaction.
This review was chosen algorithmically as the most valued customer feedback.
I came on the flight 3k402, on 21st january, from Auckland to Singapore and then I made the conexion for the flight 3k543 on the 22nd january, Singapore to Hanoi. Arriving at Hanoi, I couldn't find my bagage. After filling up a form in Hanoi's Airport, the told me to wait, and I haven't receive any answer until now. I tried to call jetstar office in...
Read full review of Jetstar Airways
Jetstar Airways
-
inefficient customer services!!
I wish to lodge a complaint over Jetstar customer service as I made a payment via ANZ direct transfer for 3 flights booking on 12/12/2011 but had forgotten to indicate the booking reference number. Subsequent to that, I had to undergo a nightmare for having to follow up by writing to the finance dept, calling numerous times to the customer service department, escalating to the supervisors, complaining and literally following up daily to check with them to ensure this gets allocated.

Each time when I call up to the Customer Service department, i have to speak to a different agent whom does not follow up on my complaints. They even claimed that my transfer did not get through despite proving a receipt acknowledging the transfer and claimed that the booking reference is already closed!

I have been calling them almost daily to check the status. This is ridiculous and I need someone to advice me of my rights. I am a Malaysian, intending to travel to New Zealand and the payment was made through direct transfer using an ANZ account to Jetstar NZ.

Please help!
Jetstar Airways
-
fraud
20th December 2011
[protected]@bigpond.net.au

To whom it may concern

After careful consideration I am writing to you to bring to your attention what I consider to be a serious breach in Jetstars obligation to protect the security of their passengers personal details, and more importantly your procedures allowing a blatant case in identity fraud to be committed. This has occurred to both me and to my niece Savannah Smith, on the same booking as outlined below.

Our previous employer, Amanda Yow, booked and paid by her credit card, a group booking from Darwin to Bali on the 12/11/11 returning on the 15/11/11 for 4 people. We have individually paid Amanda cash for the tickets. The names which she booked were, Amanda Yow, Linda Bentley, myself - Helen Allfree and Savannah Smith. This was booked back in August.

Savannah and I have since resigned from the business and decided to change our flights to suit a time that was more convenient for us. Savannah telephoned Jetstar on October 26th 2011 approximately 3pm and spoke to a gentleman explaining the situation being that we were no longer employed there, and did not wish to travel as a group. He removed us from that original group booking and created a new booking in our names. He spoke to both of us for security reasons and we had to give him relevant personal details so he could verify our identity to complete this change to a new booking. We also gave him my email address and he informed us we would receive an email confirming our new booking number and that there would be a fee for the change. At the time of changing our booking, we hadn't decided when we would like to go so we left it as the same date; however he informed us that we had up until the day before to give a new date and pay the difference.

On the 10th of November, Savannah telephoned Jetstar approximately 8.30pm to give a new date for our travel and arrange to pay the difference as instructed to do on our previous contact with Jetstar. At this time however, she was informed that we had no booking at all and that someone had impersonated Savannah and had changed the booking for both of us. This person was Amanda Yow as your employee informed us that Savannah's ticket had been changed to one of Amanda Yow's son's, Braydon Yow, but the employee would not give out the name of who my ticket had been changed to as they said it was confidential information and we were not listed on the booking. The person Savannah spoke to was Serena with reference number XGGUO and then Savannah asked to speak to a supervisor who was Mark reference number XMGUO2. They were not very helpful and offered no direction at all as to what could /should be done.

We realise that the person who makes the booking and pays, can change a name and pay a fee. We are at a loss, as we explained in detail why we wanted to change our booking and a new booking number was created. By doing this, we were advised that we were removed from the group booking and now have our own individual booking. If a new booking number is created then how can a person from another booking reference number change the booking as they should no longer be associated with the ticket? The only way that we believe that this could happen is if they gave false information by impersonating us. Not only did this person change Savannah's booking to another name, this person then changed mine as well in the same phone call. We are now out of pocket with no booking at all, however the big issue here is someone has impersonated us and your company has changed bookings with our personal flight information being openly available over the phone to someone that was not us.

We wanted to draw this to your attention as this is a blatant case of identity fraud and destroys any trust we may have with your security measures as a company. We express are concern how our amended booking could have been changed by someone else impersonating us, and are very keen to find out what you intend to do to rectify this situation. Your company would have record of the audit trail of our booking, evidence enough I am sure that this matter should be brought to the attention of the relevant authorities. This appears to have been done with the blessing of your company.

As you are now aware that a breach has occurred, I believe that you are obligated to act.

We would appreciate a reply within 7 days as to the action you intend to take in regards to this matter. I personally believe that this is a big enough issue to take to the Ombudsman, relevant authorities or even the press as someone's identity is a precious thing that should not be allowed to be exploited under any circumstances, especially by a company such as yours that relies so heavily on internet bookings.

I anxiously await your response

Helen Allfree
The complaint has been investigated and resolved to the customer's satisfaction.
Jetstar Airways
-
misinformation
I bought a one-way ticket to Taiwan from Singapore with Jetstar and this was the first time flying with them. My previous trips to Taiwan with EVAir, Tiger, China Airlines were all fine but this one time with Jetstar, they told me that I need to buy a return ticket with them (or have a return ticket) lest I would would be fined and they would not proceed with my checking in. I questioned as to why and they said that this was the rules.

I was puzzled as all Singaporeans can stay in Taiwan up to 30 days without breaking any laws, with or without a return ticket. I inquired with them as to why I have to buy a return ticket with them as I used to not buy any return ticket without any problem as long as I leave Taiwan within the 30 day limit. They said this is mandatory if I want to travel with them and I bought the ticket anyways as I want to proceed with my check in as well as them saying that I will be faced with a few thousand dollar fine if I don't purchase a return ticket with them.

After reaching Taiwan, I've asked a tour agency in Taiwan about this procedure and said that a return ticket need not be purchased during check in if I don't wish to and that I could stay in Taiwan without facing any fine as long as I leave within the 30 day time frame. She also said that it was a possibility that the said airline would want us consumers to fly with them on our return flight and therefore had this procedure of purchasing return air tickets during check in.

I couldn't help but wonder if this is a problem with business ethics as they are providing inaccurate information towards us consumers just for us to purchase a return ticket with them. I am disappointed with how they work and hope that they can provide accurate information as to not mislead other consumers in the future.
Resolved
The complaint has been investigated and resolved to the customer's satisfaction.
The complaint has been investigated and resolved to the customer's satisfaction.
Jetstar Airways
-
#ed up customer service
Had a very disappointing and disheartening experience with Jetstar. Sure thing its a budget airline and they are bound to have changes on their flight when imposed by the aviation authority, but at least an appropriate customer service and response is well appreciated.

Me & my husband are scheduled to fly to Philippines for our wedding only to get informed by Jetstar that the timing has change to a whopping 7 hours! This would have been acceptable if we are just going home for leisure but to go there for a wedding is a complete disaster for us. One, we have a connecting flight to catch and we will not be able to take that flight and two, not only our time and our itinerary for that day is wasted but also the $$$ that is spent for the ticket.

I ask Jetstar what can they do to help me on this case. The robotic reply is a full refund or me to take the next flight out or take it or leave it or forfeit the ticket. I have explained to them above but all i get is endless "on hold on the line" with no solutions afterwards. Like hell, right? I pleaded but to no avail. I even told them if Jetstar is willing to pay the wasted ticket in our connecting flight and another WTF reply was "sorry, we only do that for Jetstar flight" and not for something else.

To cut the story short, I was ASKED (not considering the trouble they had caused me already) to send an email with regards to my complain and will take a whopping 4 weeks for them to get back! A stupid airline policy of some sort. SOP of 4 weeks! lame lame lame!

They are the worst airline I have ever encountered by far. JETSTAR sucks! so folks, BEWARE and dont take this airline even if they are offering budget travel. THEY ARE NOT worth your money!
Resolved
The complaint has been investigated and resolved to the customer's satisfaction.
The complaint has been investigated and resolved to the customer's satisfaction.
Jetstar Airways
-
poor service
Recently, I have booked a domestic flight from Hanoi to Ho Chi Minh departing on 8 Aug 2011 through Zuji website for 2 persons at a cost of S$213.88 (Not knowing actual Jetstar flight cost is only S$140 & S$73 to Zuji service which do nothing but just refer me to Jetstar everytime to settle the flight changes).

Due to the Tropical Storm Nock Ten hitting Vietnam which causes 670 000 vietnamese to be evacuated at the northern Vietnam. Therefore, I have decided to postpone my trip to End December 2011.

I have called Jetstar customer service to request for postponed of flights to end Dec 2011 and was told that there is no available flight on the whole month of Dec 2011, therefore, I was given no option but to have to forgo my flight cost. Of course, I am not happy with this option and request them for alternative.

Jetstar Customer service has advised another option which is I have to pay additional S$198.72 to upgrade my flight to Flex Max and this allowed me the option to use this flight fare to choose any flight to any destination. When I have asked for the flight fare to Phuket for March 2012, they then informed me that with this upgrading to Flex Max, I will then have to buy only 1 way ticket and it must be a Max Flex fare ticket for 2 persons to Phuket in March next year for a additional total of S$556 which is ridicous for me to pay a total of S$556 + S$213.88 = S$769.88 for a one way ticket to Phuket for 2 persons whereby I need only pay 3hours and choose not to take this flight which is ridiculous. I keep checking for flight time and at 6.30p.m that day, the website still display estimated time of departure of my flight is at 5.45p.m.

The question is why Jetstar can choose to delay the flight and will not allow the customer to cancel them since they did not honour the flight time and yet given the customer ridiculous options which is not viable. I sincerely doubted JETSTAR Slogan of "Guarantee of Customer satisfaction" and just curious whether is this how they treat their customers? Sincerely disappointed
Resolved
The complaint has been investigated and resolved to the customer's satisfaction.
The complaint has been investigated and resolved to the customer's satisfaction.
Jetstar Airways
-
excess baggage overcharged
I checked two bags in at the Jestar counter, they weighed the first bag and didn't notice that I had another bag for snow skis. they weighed both bags again and said that my luggage was 8 kilos overweight. I know that my skis, including the poles and bag only weighed 6.5 kilos total. I complained about it but was told either pay up or don't fly, your choice! On arriving in Japan I went to the post office and weighed my skis to be sure of the weight.
On my return to Australia, I had more luggage than before and was not charge an excess. When I complained about this to Jetstar they would not even entertain my complaint. They offered me a voucher. I didn't want a voucher...I just wanted a chance to prove that I was right.
Resolved
The complaint has been investigated and resolved to the customer's satisfaction.
We are here to help
16 years' experience in successful complaint resolution
Each complaint is handled individually by highly qualified experts
Honest and unbiased reviews
Last but not least, all our services are absolutely free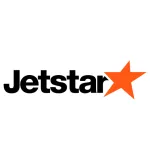 Jetstar Airways contacts