Indeed.com complaints
146
Indeed.com
-
Social justice virtue signaling
This is a simple request that Indeed.com stop changing/adding to their logo for every new social justice movement. It was the Ukranian flag for the longest time, and now it's a pride flag. Why? How does this help anyone?

I personally find the pride flag and especially the image of an athlete carrying one very offensive. The movement of transgender athletes into womens' sports is especially divisive and anti-science.

Please just stop. Do your job, and stop virtue signaling.
Desired outcome: Just keep out of divisive political posturing. Provide jobs, not "social change".
Indeed.com
-
account blocked for no reason at all, no support customer care
Our company were using Indeed for more than 5 months, we were satisfied with the number of candidates.

No issues at all.

Good looking website, perfect ad manager etc.

Then a week ago they locked my account for no reason, cuz for all that period we never change our ads, it was the same from the first day of using it.

I sent an appeal, describe why we have ads in different states, cuz it's trucking business, our drivers rolling from coast to coast etc.

So basically we can hire driver from any state, buy him a ticket and he'll be at the office. Simple as that, I even told them contact any employee that we hired and ask if they're satisfied with our company.

Also they asked me to send documents to prove that it's a real company.

But first day when we create that account they locked it and ask to send same docs and then unlock it. This time they told me that those docs can be edited and it may be not real.

I said how it can be such way, last time it was good, now it's not!

Then they told that something with the description, something with the title bla bla bla...

Then Amy Belluci from customer care told me that she will pull up some info and will let me know the exact reason of blocking it and will help me to unlock it.

Sent me couple questions via email, I gave her all the answers and then she stop answering my emails.

Now they just keep saying that your account is unsuitable for indeed.

No words about that situation.

I just don't understand why they blocking real businesses for no reason.
This review was chosen algorithmically as the most valued customer feedback.
I posted a job for Gary's Heating and Air Amarillo on April 11 and paused it on April 26. I kept getting job applications and called 2 times and was told that sometimes that happens and not to worry about this. I called billing and talked to LIZ after I got my bill and looked like I was double billed. She told me I had 2 accounts open — unknown to me — and...
Read full review of Indeed.com
Indeed.com
-
Job posting by employers
Wampler & Souder, LLC a law firm with several locations in Maryland has posted job availability for associates and legal assistants/ paralegals. Our account was locked for unknown reasons. We have been repeatedly promised that it will be unlocked after a 24 hour investigation. This was a week ago - still locked. We have spent hundreds of dollars on the site and do not know why it is locked. Both partners of the firm have put up ads for jobs.
Desired outcome: unlock account
Indeed.com
-
Indeed's advertising
I'm offended by an Indeed commercial showing a young seemingly intelligent black woman in business attire sharing an apartment with a ditzy white woman who is crazy on the drums wearing frivolous attire. The black woman is seen as sophisticated and solid; the white woman as inferior and crazy. Why portray the white woman this way? If the roles were reversed, blacks would be up in arms. Why the racist discrimination, Indeed? Indeed!
Desired outcome: Removal of commercial promoting racism
Indeed.com
-
Scam
Was contacted by a woman claiming to be talent acquisition manager for Dundee venture capital in Omaha NB then had to download a privacy app. Ethan Faustino was the name. to my surprise they kept asking for personal information and wasted my time with a quick but suspicious interview. I believe this to be a scam as others pointed out. I luckily didn't give out anything except my email and indeed obviously gave them my number. I'm not the only one indeed needs to step up to better protect consumers and remember if it's too good to be true it probably is
Desired outcome: Protect consumers from fraud
Indeed.com
-
Aumni
AUMNI SCAM: INDEED...SERIOUSLY?

It is now April 8th and I just got scammed by these fools as well. Some more info on the scam is that they will give you a check for 2,100 to buy the software "needed" to work for them. The check is from a legit bank. I know because I called them and they verified that the routing number is from their bank but the check number is fraudulent. Luckily my bank caught it and I didn't have to change my account information.

Furthermore, they had the audacity to try to get you to go to an AT&T or Verizon store to pick up the Iphone 13 Max 265 gig. One more indicator you are being scammed is that their grammar was atrocious.

To Indeed; my faith in this website is not irrevocably tarnished however my problem is that the original complaint was filed on April 2 and a company of god knows how many employees (who's job it is to link people with employers) couldn't get their act together enough to put a stop to this earlier. Indeed is just as much at fault as the scammers who wasted the energy and time of countless others because your complaints compartment is either incompetent or the communication between the complaints department and the tech's who filter out fraudulent job offerings is null.
Desired outcome: Actually read the complaints here and do something about it proactively. Its called accountability.
Indeed.com
-
Not legitimate job offer
WAs contacted by Ms. Jandi Sumerlin, Talent acquisition specialist stating my resume was that was posted on your site was forwarded to the Management team of Aumni, Inc for a interview. The interveiw was via text with a Mr. Ethan Faustiono. This is a scam which unfortunatley I did not discover until i had already given them my driver's licence number. You need to better protect us so no one else falls for this.

deanna VanBoeyen
Desired outcome: Better protection of our resumes for real jobs
Indeed.com
-
Employment listing
In February 2020, our company Boyle Mechanical Inc posted a sponsored job listing on indeed as a one week trial we were invoiced and paid CA$160.88

Invoice 57681360 • Boyle Heating & Cooling. Subsequently we relisted the job as a "free" listing. On March 20, our credit card was charged CA$511.39

Invoice 58568868 • Boyle Heating & Cooling.

We did not authorize this charge. We are seeking a full refund.
Desired outcome: We are seeking a full refund.
Indeed.com
-
service
Good Afternoon, I am Pooran Pragnya.

I have sent cancellation form for canceling my profile in the in last month (Feb 3, 2022). I didnt get any mails in reply. Now it's already 37 days, or 27 days of working days after forwarding my profile cancellation. Is this kind of service you give it to your customers? Till now I was too polite to you, but I can't be anymore. I want my money back as soon as possible.
Indeed.com
-
Forced assessments locked to profile, blocked from accessing or retesting for 6 months
Indeed.com has become a powermad megalomaniac, creating a hostile environment to job seekers via pushing their own brand of TIMED "assessments" and restrictions... You are blocked from retaking and denied access to your completed assessments which remains locked on your profile for 6 months. Employers may not even receive or view your application, as they are awaiting bs assessment score.

If you take a training class and improve this skill, you are BLOCKED from retaking and blocked from applying to any job/employer that was dupo ed into selecting that assessment an infringement on civil rights, affecting your income & future based on their criteria of greed and manipulation of employers and job seekers.

Indeed employees continue to deny that they are the provider or intermediary to supply these assessments it's assessments and project that the employers are creating them themselves which is untrue and ridiculous.

Although their help section states you may access completed assessments via your profile, or select others to complete there is no link to access anywhere on app or website user profiles. No way to view results or to restrict access from public view or potential employers, hijacking your information.

Indeed needs a class action lawsuit for violating our civil rights and creating a hostile, discriminatory environment for job seekers, who may be qualified, but not perform well on timed tests due to ptsd or other issues, such as limited internet speeds, etc. which create panic in many. In addition these timed tests are archaic, poorly formatted and often unrelated to the job applied for. They are ruining the job market and intimidating job applicants as well, giving Indeed far too much power & influence, as they are the only ones who truly benefit.

I intend to petition the Attorney General, civil liberties advocates department of labor and any others who can address these egregious, selfish and despicable practices.
Desired outcome: Full transparency and control of profile & assessments for users to retest at will and privacy of results
This review was chosen algorithmically as the most valued customer feedback.
So we got a job through them that was supposed to be remote and it was through a place called hikens, their parent company is swanstone corporation higgins is based out of los angeles I do have a specific address if needed also swanstone is also listed at the address but I was told they were based out of canada so I forgot an application for their job for a...
Read full review of Indeed.com
Indeed.com
-
Cancel this job
I have been using Indeed increasingly over the the last year or so and my account had got to the stage where it made sense to go on to account rather than credit card payment. This occurred at the end of 2021 and since then I have had nothing but issues.

I actually want to use my account, but no matter how many times I have requested an invoice for the payment outstanding, I am unable to get one.

I dont understand. I am proactively requesting to make full outstanding payment, yet the accounts department/technical department are unable to make this happen.

It is seriously impacting my ability to do my job and subsequently impacting my client's growth and causing me considerable stress.

I have had to cease use of the account as the outstanding money is getting to a level I am very uncomfortable with.

I just wish to pay my bill on a monthly basis, why is this so difficult?

I have several emails to my account manager outlining the challenges I have faced in paying my balance.
Desired outcome: I would like a resolution to this immediately and some understanding of why this situation has occurred and assurance that it wont happen again
Indeed.com
-
Charges
I believe these charges stem from an advertisement I placed for per diem worker. This was back in December. It was advertised as free but they keep your credit card information on file

Mid February I get an e mail from indeed with an invoice disclosing over $1200 in charges that go back to December to my credit card for running an advertisement

This seems quite odd. They wait till February to call to my attention that they billed me in December. I'm not even clear what the charges are for you can't reach a live person at indeed. When you e mail them no one follows up. I'm barely making a living myself at a solo firm I would never knowingly agree to such billing practices
Desired outcome: Reversal of charges
This review was chosen algorithmically as the most valued customer feedback.
My boss asked me to post Jobs as a Confidential Company. So as per my research I could post on Indeed, Because as they do have "confidential option". At the beginning too much trouble of opening the account. *First, I tried gmail account they blocked, then I did with another account, again they blocked. From my side I provide everything. They asked me...
Read full review of Indeed.com
Indeed.com
-
Employment service
I posted a no sponsored employment opportunity vía Indeed. I did not agree to any budget for the job listing. I just found that they deducted $500.00 from my account for 2 months of listing at $33.00 per day. I never agreed to any of this. I was never notified about these changes. I would not have agreed as my small business cannot afford such expenditures. The site will not allow me to take my credit card information off and they do not have any means to contact customer service. A similar charge happened approximately 4 years ago and I paid it thinking my secretary mistakenly agreed to the service. However, I personally managed this posting.
Desired outcome: I want my money back and I want them to erase my credit card information.
Indeed.com
-
Complaint
I have been placing ads on indeed for many years for my corporation without incident. Now I am told that I must provide some very personal information about my company in order for this ad to go live. I've been going back-and-forth for six days with these people and only now they're telling me they want my business license, a utility bill, my General Excise tax license, tin #. a lot of stuff that is irrelevant and have never been asked for before. I feel like if my job isn't sponsored or if I have a credit I'm working with that's when I have problems with Indeed. Something is very wrong!
Desired outcome: I would like my ad to go live without having to share a whole bunch of information that I have never been asked for in the past
This review was chosen algorithmically as the most valued customer feedback.
Our organization set up a Company Profile on Indeed.com to give our company better visibility to prospective job applicants. We worked very hard to achieve a 5-star rating on the 'Reviews' section of our Company Profile, which has been listed for several years now. Recently, a completely separate organization created an additional Company Profile on...
Read full review of Indeed.com
Indeed.com
-
Past employee post
I am writing to complain about a past employee job review for Old Mill Kennel posted on October 2021.
Unfortunately some of the post is fabricated so bad! What was said about the kennel manager is not true and hurtful. I am mortified to read such false information.
I am not sure why this information was allowed on the post and picked by Indeed as a favorite post when alot of the past posts are positive.
As we all know, past employees bend the truth as I have read alot of reviews on other companies. They will do and say whatever.
I let others read the review and they were shocked as well. I have a feeling who wrote the review.
What can I do about the post?
I can be reached at [email protected]
I appreciate your help to try to resolve this issue.
Thank you
Desired outcome: Can be discussed
Indeed.com
-
Over charge
We advertised on indeed nearly 2 years. We never had this kind of problem before. This time we was over charged £410 for job advertisment. We have never changed the settings and budget for the daily limit. We spoke on the phone today with customer service, but we did not get back any encouraging answer. They said that we changed our settings, which is not true.As a company we never gonna use indeed again if the problem is not solved
estehair medical harrow
We are here to help
16 years' experience in successful complaint resolution
Each complaint is handled individually by highly qualified experts
Honest and unbiased reviews
Last but not least, all our services are absolutely free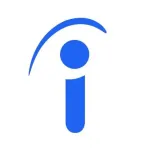 Indeed.com contacts