Impark Parking complaints
77
Impark Parking
-
Cancellation of Monthly Parking
I tried twice online to cancel my monthly parking the first time I was after the 7th of the month, their site was "down" for a couple of days and I could not cancel by that date.

I then was able to cancel online accepted that it would not be till the first of the next month. I did not receive a cancellation email nor did I screen shot the cancellation.

I was then charged for the next full month tired to cancel again online did not receive and email. This time when I saw the charge on my credit card AGAIN if finally found a phone number to call and got it cancelled over the phone however they would only credit me back for two weeks!

This is unacceptable!
Desired outcome: Full refund for the month.
Impark Parking
-
Rude behaviour of patrolling agent who gave ticket to a food delivery driver at cactus club
I want to complain about a rude behaviour of patrolling agent at impark parking lot at the corner of ash street and w.broadway. I saw a patrolling agent giving unlawful ticket to a delivery driver who parked his car in 15 minutes cactus club pick up zone at 2.03 pm on 20/02/2022. Even the driver showed him that he was picking up order from cactus club where there is 15 minutes free parking. The agent told the driver very rudely In front of me that he don't care where he parked and he can complain about him to cactus club or where ever. Agent asked the driver that u keep giving you tickets if you park here again and he don't care about any cactus club orders. The patrolling agent number is

15 and ticket number is 01F789587 dated 20/02/2022. I think this is not right if there is 15 minutes free parking for cactus club parking. I am complaining this because this is harassment for the delivery drivers.
This review was chosen algorithmically as the most valued customer feedback.
Good morning, I cancelled my impark account online on September 03, 2021. 1) I have contacted Impark office 4 times since to follow up on my refund for October 2021. 2) I spoke with an agent in December 2021 (3rd time) and was ensured they have received all the information required and my refund would be issued 3-5 business days. 3) I called and spoke with...
Read full review
Impark Parking
-
Cityplace Lot #308 - 190 Donald Street
I park at the lot on Donald Street (Lot #308). I am a monthly parker and pay monthly fees. There is a lot of non-monthly parkers who park in the lot and park in the monthly spots, which is not fair to the ones who pay monthly fees to park there and they should only be reserved for them. There also seems to be an overload of people parking there. Please start ticketing the vehicles who are parked in the monthly spots!
Impark Parking
-
HangTag and Impark ticketing
To whom it may concern,
I have already sent the original hard copy of my receipt to you and emailed and had no response . As you can clearly see I was parked at the same time, in the same block …. I unfortunately put the wrong location in when the map came up ( a Very confusing system….why not just a location number on the machine like all other companies do?) I am at exactly the same place and time, just across the road ( I went back to check) it was pouring with rain with no cover and I was rushing to get to the doctor….. The block number came up and I presumed it was the only parking in that block I didn't double check the end of the number . The time is the same, the address was 943 w Broadway, and I thought that the 950 Broadway that came up on the map was the same place . Please be reasonable and look at the time, and at the address and see that it is simply me mistaking the address ( in the same block) on your confusing map.
Please reply asap as this has been going on for a long time now and I would like it resolved ….. as I said, I've already written twice before and had no response except this letter above asking for More money . I have already written out the form online twice and heard nothing back except to get this demand ( above) and no way to address it fairly .
Yours sincerely
Suzanne Owen
return email at this address

PS even your letter is confusing : it says "payment and contact online, "impark.com " but that comes up as incorrect email address.
Desired outcome: There is no reason to ticket me $89.25 for a parking spot I already paid for
Impark Parking
-
Payment
I went to a ultrasound at a medical building. Once there I tried to pay for parking. The meter would not take my card. I tried multiple times and I started to worry that I might be late for my appontment since I wasn't familiar with the building. Since the meter wasn't taking my card I ran to my appontment. I was there for about 20 minutes, when I got back to my car there was a $80 ticket on my windshield. I couldn't believe it. That's a ridiculous amount of money for not paying for parking. How does anyone afford that. Not only that this is a medical building. I am not here for pleasure. I tried calling impark but the line wouldn't go through. I tried for a few days. The hold was either too long or I'd get disconnected. I received a notice saying I either pay the ticket or it will go to collections. I called them again and finally got through. The lady on the phone told me that I should read the boards abs figure out a way to pay no matter what. She's not forcing me to pay the ticket but it will go to collections if I don't. She said she will reduce the ticket to $68. When I told her that I'm low income and I have to figure out how to pay she said that it my choice. I don't know how any of this makes sense. Impark is a bunch of bully's and thieves. How is this any way to deal with people who are going to a medical appointment let alone have financial issues.
Desired outcome: Money back and lesser fines for unpaid parking
Impark Parking
-
Ticket
Went to charge my Tesla at charging station on 200 Burrard st Vancouver first time there sat in my car for 45 min for charging no one came to me or put ticket on my car three weeks later got notice as final notice to pay 89.25 for using there place . Called them they can't do anything I have to pay cause my car entered their parking place and didn't purchase the ticket .
Impark Parking
-
Parking ticket
Ticket at Suter brook village Thrifty foods store in Port Moody B.C. I went to the the store for about 10 minutes and when I got back to the car I had a ticket for $89.25. They give free parking but require registration of plate number at a Kiosk. This is a new procedure from last time I was at Thrifty foods. I parked as per previous procedure where they allowed 2 hours and visiting a kiosk was not necessary. notice # 01F647786. Date 2021/05/28. Time 0932 am. My receipt for food was dated same day at 0933. They put an expiry date on my license plate of 22 instead of 21.
Desired outcome: cancellation of ticket
Impark Parking
-
Free parking for a hour
I was back well within the hour and yet was ticketed for overstaying the time allowed. It's perhaps irrelevant but the parking lot was 60% empty when I arrived and 70% empty when I got back. They aren't interested in the details or reasons they just want money. If you have a backbone and refuse to pay they turn it over to their fake "collections agency" (actually a impark company) which I found out has no legal power. So they try to harass you with letters and phone calls, hoping that you will give up. I'm not giving up ... they won't get a penny, and all business and areas that use them I not long stop to shop.
Impark Parking
-
Monthly parking
Been with Impark for 5 years. Every so often they add on city tax, admin fees, and send me reject letters that are way passed the deadline for their 2nd transaction for the month. The San Francisco branch (Reef Parking, sister to Impark on Terry Francois). With the pre-tax debit cards I am allowed to use with my work, making transaction with this card to pay for Impark is a nightmare. (1) accrual of reject fees, (2) invoices are overwhelmed by indecipherable numbers, (3) very slow update & website errors that led to multiple transactions (encouraged to file with credit card, which I had to claim as fraudulent/duplicate charges, hidden fees. About to cancel, looking up cancellation fees at the moment. Would not recommend Impark long term.
Impark Parking
-
Debit card replacement
The bank did not provide a new debit card until the February 29 2020. I could not update the information before you took the payment for April. You did not send me a notice until the 3/4/2002. I will not pay service fees. I will pay the 40 dollars I owe you. If you don't credit my account for the late fee and such. I will cancel my account.
Impark Parking
-
permit card not received
I did not receive my parking tag for my car window. When I called on Dec 31, 2019 I was told that I could get a new one but I would be charge an additional fee for activiating the tag. I already paid an activation fee for the first tag I did not receive and now I am paying again. I have since cancelled my monthly parking. I have no tag to return as I did not recieve one
I signed up for monthly parking at the end of November 2019 and I would start parking at Lot 212 December 31, 2019. On December 30, 2019 I called your office to see where my parking tag was as I had not received it and I needed to park in my stall on December 31. I was told that it was mailed out on December 16, 2019. I again said I need a new tag because I did not receive the first one. I was told I had to pay again to activate the new tag.
This is ridiculous! I can't believe that you charge to "activate" a hang tag, and to charge me again for something I didn't receive in the first place I feel that you are ripping people off. How do I know that it was even sent out by your staff?
I have cancelled my monthly parking even though I haven't yet parked in the lot, and now I see I have to return the hang tag that I HAVE NOT RECEIVED in order for the cancellation to be complete.
Please explain to me how do I return something I didn't receive?
This review was chosen algorithmically as the most valued customer feedback.
I parked my car for 1-hour long bank appointment in Sutter Brook Village- Port Moody like always ( now managed by IMPARK) in a spot that was dedicated to the bank. When I returned to my car, I saw a ticket for $89.25. I then noticed almost all the vehicles around me had the blue tickets on them. I approached the guy who was issuing the tickets and asked...
Read full review
Impark Parking
-
monthly parking
I purchased a monthly parking pass for a lot in downtown Edmonton and it is full when I show up in the mornings for work so I am unable to park. I then have to drive around, find parking and phone to ensure I don't get a ticket. I am so tired of this as Impark takes no accountability. I have a parking pass and expect to be able to park in the lot I pay for, not have Impark oversell and I am inconvenienced because of thier lack of business professionalism. There needs to be signage for monthly parkers only or remove the option of daily parking when you know how many spots there are and how many parking passes you have sold. I am told if I park in a reserved spot I will get ticketed or towed however they don't take any accountability for over selling and not having a spot available when I have a pass for the lot.
This review was chosen algorithmically as the most valued customer feedback.
I paid for parking at your lot at 200 town centre court. The time expired at 9:20am. I was on my way to my vehicle by 9:10am but got stuck in the elevator for a few minutes. I was almost at my vehicle and noticed the patroller putting the ticket on my car-at 9:22am. I explained the situation and was advised to call customer service. I called customer...
Read full review
This review was chosen algorithmically as the most valued customer feedback.
10/26/19 parked in lot #1611, 1st & bell st. Lot attendant disappeared, had trouble with parking meter, but receipt stub issued for stall #35. When returned, ticket left on windshield, attendant there. I asked him and he said it was $20 for all evening, I said the sign said $12.23 (I know, weird amount) and that we had trouble getting the machine to work...
Read full review
This review was chosen algorithmically as the most valued customer feedback.
Your new lights have a Negative Impact on the quality of life of this resident of 1855 Kearny, across the street from your garage. The lights on the top floor of your garage are aimed at Kearny street. Because your lights are so bright it is impossible for me to use my balcony. You are in violation of San Francisco municipal code re: lighting...
Read full review
Impark Parking
-
parking notice
October 28th 2019 around6:40EST. First of all I tried to use your online method of uploading my parking pass and notice in order to resolve my issue. I then received an email telling me that I have to call the number on the notice. I called your centre regarding an invalid parking notice left on my car while I was parked at a mall that I work at. I waited 40 minutes to talk to an associate. The lady on the phone told me it was almost time for them to close and there was nothing that she could do. She then hung up the phone after I told her I have a couple of questions about how to resolve my issue.
I have before this called 4 more times with an automated message telling me that I cannot get through to the call centre because they have too many calls.
Impark Parking
-
$25 rejected payment charge
I have parked in the same parking lot and have set up the monthly credit card autopay for many years. I got the credit card charge verification from my credit card company in 3 am of Oct. 2, 2019, and I was told one reason is because that the Impark.com is a foreign company. I finished the verification on 7 am of Oct. 2. At that time I thought the payment would go through automatically after verification. Until Oct. 3, I called my credit card company for other business, I was told the charge ($130) from Impark.com might not go through. I log in my impark.com account after that. I found out that $130 still didn't get paid yet, and I was charged for $25 fee. I used the same credit card manually to pay for $130 right away and called impark hotline twice to file a claim. I was told to wait for 5-7 business to call back. Today I called the company again, and I was told that I can't got the fee reversed. I talked to supervisor "Sonia" to discuss my case. She is mean, rude, unreasonable and unprofessional, even I have showed my email to prove that it was a credit card verification. Without any common sense, she stated that I should wake up at 3 am at midnight to check the credit card verification message. She stated that she found out I "delayed" to response my credit card verification from 3 am to 7 am, that is the "reason" to charge the extra $25 fee. She didn't intend to help to solve the problem, just kept looking for excuses to blame on customer.
This review was chosen algorithmically as the most valued customer feedback.
Rec'd Fob and green permit Sept 27th in the mail from Impark. Was told this is for Lot 1392 and Stall #1, located in the Seymour Medical building. I went and checked it out and there is no Stall #1. Called Imperial 8 times between Oct 1 - 3 and was put on hold 2x for almost an hour and half and the rest of the times I just hung up as I have work to do -...
Read full review
We are here to help
16 years' experience in successful complaint resolution
Each complaint is handled individually by highly qualified experts
Honest and unbiased reviews
Last but not least, all our services are absolutely free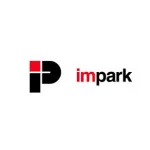 Impark Parking contacts