Hulu Customer Care Service

Hulu, LLC

2500 Broadway, 2nd Floor
Santa Monica
California
United States - 90404

Customer Support Phone Numbers
Hulu Complaints & Reviews
I upgraded to the 43.99 no commercial plan and have been forced to watch 15-20 commercials during a one hour show. I've tried to go back to the other plan and it doesn't give me the option. The Hulu help page doesn't even work and when I've tried to call the wait time is in excess of an...
I really liked it, never regretted I spent some money to get the best service from them. On the other websites I saw many complaints regarding the new update, so I will be one of those people who really disappointed with what you did to the app. It's terrible, guys. Not everything in thi...
People, avoid the website www.huluplus.com. I used it within two weeks, but I stopped. The website didn't show movie or TV programs all the time, every 5-10 minutes it stopped to work at all. Once it hadn't worked for 20 minutes. Total scam. I simply stopped to visit the website and closed my...
I found the website www.huluplus.com, which offered to watch videos and other stuff. I subscribed for them and started to get different emails from them. At the beginning it was fine, but later they started to send so much rubbish that I was furious. I wanted to stop this scam and tried to...
I do really love hulu, and I love the strides that they have taken with anime distribution companies in order to make anime more available to a wider audience. One thing that does bug me about their practices is how they go about separating dubbed anime and anime only with subtitles. There...
While attempting to watch an episode of a TV show on Hulu.com, I attempted to pause the program. Instead of pausing by pressing the space bar, which usually works. Instead, the program jumped to an earlier part of the show, without pausing. I then tried to return the progress indicator to...
Recently Discussed Complaints
Worst rating
Subjects of Wide Speculation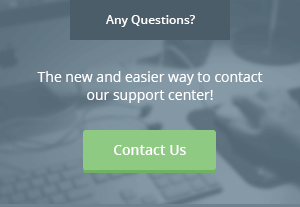 Latest News & Stories
Stay Away
Latest Questions
Latest Groups
Today's Mess-Up Photo