Hughes Network Systems complaints
610
Hughes Network Systems
-
installer created damage!
We called for a new installation scheduled on 6/11/2007. The assigned installer's scheduler (his wife) called to see if we wanted it done early and scheduled it to be on 5/31/2007 because he had to be in Sonoita, AZ that morning for another install. My husband and the woman spoke only long enough for him to agree and to tell her to have the installer call me to make sure I could be there because he (my husband) couldn't. My husband told her we wanted it on the back of the house on the roof. She (the installer company) said that would be fine. The day of 5/31/07, the installer phoned me on my way to work and I explained I couldn't be there until 10am, which he said would be fine. When I got there, he had installed the dish on the side of my home where we plan on putting a porch and within head-walking distance. I was shocked because the dish was on the house and shocked because he was inside my home, which we hadn't even moved into yet. The builder had sent contractors over to work on the water faucets and the Hughesnet guy just invited his dirty shoes into my den to setup his computer! When I told him that wasn't where we wanted, he got huffy, said he didn't have time to fix it and would have to come back (had another install the other side of Tucson he was in a hurry for) and took it down, leaving black tar stuff on my home, big ugly holes, and tore the wood siding (it's a modular home). He was rude, unprofessional, and I tried to explain that I understood his position but that he didn't have the customer's requirements before he began the install, like he should have done. Since then, HughesNet gave me a priority number to call, which is only good with a PIN that they give out every two weeks. I'm subject to emailing a representative, who is nice, but you can tell has a caseload because she never remembers my story. They have offered to refund $320 to our credit card on file, but what we really want is for them to issue payment to the builder to have a contractor fix the siding properly. We dont' want to have to deal with doing it ourself! Oh, forgot to mention that when that guy left, I called HughesNet and told them we didn't want him to finish the install and they sent a better installer who put it it on a polemount in my backyard and we've been mostly happy, just not with knowing we have damage to our home that HughesNet ignores. Has never even sent an adjuster to look at it. They are too big, corporation wise, to take care of the customer, who is driven to being taken care of by contractors who will repeately make mistakes because HughesNet doesn't solve them and get rid of the bad contractor. As a computer technical professional manager, I would never hire someone like the guy that did our first install. He was in a hurry to get a job done so he could get home that day. Probably gets paid by the install and not reimbursed for mileage. Never should have started without the customer onsite and without discussing where it would be installed.
This review was chosen algorithmically as the most valued customer feedback.
The little lady on the commercial that arrogantly tells hughesnet users "your welcome" was the final straw. Given the abundance of useless channels on directv, the writer's strike's causation of painful re-runs, those damned HEAD-ON commercials, TV news that absolutely forgot the cardinal rule of journalism--OBJECTIVITY. Then sent me a 50 dollar monthly...
Read full review
Hughes Network Systems
-
too many to name!
We've been customers with Hughesnet (formerly Direcway) since January 2002 and have been paying $59.99 a month up until January 2008, which is when we upgraded to their $79.99 "Pro Plus" Program. The benefit we looked forward to was having a MUCH faster internet connection (that is if it isn't raining, snowing, foggy or the wind is blowing the wrong way). NO ONE mentioned their "Fair Use Policy" where we can ONLY download 425MG (which is NOTHING--Hughesnet is living in the dark ages!)or they will turn that on and it slows your internet access to DIAL UP speed. You then have to set your alarm clock to wake up at 3am to download any size file you want (and they give you until 6am to finish) even if you are in violation of the Fair Use Policy. Now I can understand if they want to limit downloading of large files, but there is NO reason why our basic internet access that we use to surf slows down to dial up speed for 24 HOURS before they turn it back to normal. That is NOT fair! What are we paying for!?!

Because we live in an isolated area that doesn't get cable or DSL, they have use held captive. We are moving and when we do, you can be sure that there is NOOO way we will use Hughesnet again!

The other problem with Hughesnet is that they outsource their Customer Service in the late afternoon's and throughout the night overseas! They are taking away American's jobs and paying the people in India (and other countries) a fraction of the cost it would be to pay an American. I've worked in the corporate World for many years and understand that outsourcing is a wonderful way to save money and add profit to the bottom line. What I don't understand is why they have to use people who can barely speak English, couldn't solve a problem for you if they had 10 people helping them and are flat out useless when you have a problem. If you happen to call during the day, then you'll get an American and I've never had problems with their knowledge or service, they are great.

People need to know what this company is doing (or should I say not doing) for their customers and it needs to change IMMEDIATELY!
Hughes Network Systems
-
complete and utter incompetence
I just recently found out about the 200MB download limit. This is an outrage because it happened when I tried to download a paid for and licensed copy of Microsoft Office Ultimate 2007, which is a 500MB file. I figured it out when the file download didn't work and I was only running at about 6 Kbps. Yes, I said 6, and it has been this way for 24 hours. I can conveniently, however, download whatever I want between the hours of 3-6AM Eastern time. I talked to 5 people, all of which could hardly explain anything to me due to lack of ability to speak fluent English, and I am now sitting here hoping that my download will actually work at the allowed times. Oh, by the way, good luck getting any type of manager or supervisor on the phone. Apparently nobody runs this company. I am looking for a way to get out of this contract for this pitiful and unreliable service. Any suggestions, feel free to email me at [email protected]
Hughes Network Systems
-
unfair bandwith limit penalty restricts beyond daily limits.
Hugesnet (formerly Direcway) implemented a 'Fair Access policy' (FAP) which does not allow for the daily download bandwidth paid for by the service plains. This is because there is a 24hour penalty after the threshold for a day is reached.

If at 11:59pm I go 1 byte over the 200MB in my contract they will limit speed to below dialup speed for 24 hours after (not the 1 minute for the rest of the day or until the usage is back on track). This makes the 2 day average of broadband access 201MB or 100.5MB/day, not the 200MB/day that I pay for.

This is NOT indicated on the page with the list of plains and allowed daily usage. You need to click to another page to read about the 24hour restricted usage.

Hughes net advertises:
"With HughesNet®, your super-fast, always-on, satellite Internet access is ready when you are—no dialing in, no waiting and no tied-up phone lines. You can download files in seconds, check email instantly and surf faster than you ever imagined." What they don't say is that you only have a fraction of an hour at their advertised download speeds a day. The 'always-on' is 'always-on' unless you want to use more than an hour a day of boradband such as video.

The FAP page then goes on to say you CANNOT do broadband applications without being unfair!?!

I just tried to read the fair access policy on the page with the descriptions of the residential plains an found I need to log in! That is, there is no way for a person who is not a subscriber to know about the 24 hour restriction AFTER they daily limit is reached even if it is at the end of the day. Below is a list from this document of what is NOT considered to be fair use:

from:
http://www.nationwidesatellite.com/HughesNet/service/HughesNet_fair_access_policy.asp

1. Full-length movie downloads
2. Peer-to-peer (P2P) file sharing programs such as Napster, Kazaa or LimeWire
3. Continuous downloading or viewing streaming media content such as audio or video programming
4. Hosting of server devices such as email, FTP or Web servers
5. Hosting computer applications such as Web camera feeds
6. Automated computer to computer connections used for archiving of local computer content
7. Extensive downloading of Usenet Newsgroups (NNTP)
8. Use of BitTorrent applications
9. Simultaneous file downloads
10. Downloading large files (i.e., file sizes that are close in size to the download threshold of your service plan)

Note that all of the services above are considered boradband. I don't believe Hughes net can advertise always on broadband, have a system that will work at advertised speed for under an hour and then indicate that the above broadband activities are not allowed. After all that, they violate the terms of their advertised plains by limiting service the day AFTER a violation occurs to not be boradband either.
This review was chosen algorithmically as the most valued customer feedback.
I have had Directway then now Hughes.net. I am constantly getting FAP'ed even though no one was home for 4 days. I am on a wireless network, but out in the country. Unless cows have gotten laptops then no one is close enough. Calling them is a 3-4 ordeal. You have to deal with their "English" names although they are in India. They have no clue to how...
Read full review
Hughes Network Systems
-
fap
Hughesnet FAP is outlandish and I feel probably illegal. How can you tell me you are going to sell me HIGH SPEED INTERNET then pull me under dialup speeds yet still charge me 60 dollars a month. These people think they can do what they want and nobody will do anything about it but pay them even more money to stay above the FAP. If anybody knows about a class action suit that is started already or are willing to start one with me feel free to send me an e-mail. I'm telling you each and every one of us is going to have to stand against this bs or we will have no option for highspeed internet depending on where we live at. The one option we have is unacceptable and the providers of it are criminals at least in my eyes. If everyone sues them at once and even if losing the suit vows on petitions to drop their service putting them out of buisness they will get rid of their FAP and do the responsible thing and provide more bandwidth.
Hughes Network Systems
-
rip off!
I hate being scammed by smooth talkers. Hughesnet is so bad two tin cans and a string is a faster way to get info. My wife and i cannot even watch the damn commercials, with that carrot top saying "all you need is a clear view of the southern sky."What she should have said was " all you need to do is bend over and hold on tight" The fact that i now know that they have 5 levels of tech support, is the reason i burned up 3 cordless phone batterys, umteen hours of my time, and countless babbling with OOCHKMIN Al HOOCKALOUGGIE.
This review was chosen algorithmically as the most valued customer feedback.
Here we are in a rural area without city services and no chance of having broadband cable with Warner like we had in Galveston and Houston. After reading what Hughes.net have to say about the quality of their services, we decided to go for it and we purchased the antenna and subscribe to it. It's been a year now since the installation and I would like to...
Read full review
Hughes Network Systems
-
incompetence!
Unbelievable incompetence in addressing the most basic ISP service. Extensive waiting, inefficient routing without ability to transfer. Expect to invest a couple of hours with the computer illiterate staff. Seriously laughable. If there is any other choice in the universe, make it.
Hughes Network Systems
-
slow internet
I got Hughesnet because it's the only thing available besides dialup. But now I am wondering if I should have just went with dial up anyway. It would have been a lot cheaper. I don't know how they get away with charging so much for crappy internet service. I keep hoping that DSL will be available soon here. I know I'll end up having to pay to get out of my contract, but it will be worth it. To anyone looking for high speed internet, don't look to Hughesnet, because you won't get it.
Hughes Network Systems
-
fair access policy bs
A complete scam. If you have HughesNet, drop them. If you are considering HughesNet, dont ! The only way to fight them is to hit thier pocketbook. I cant hurt them much by myself, but if we as consumers stick together and cost them money, they will change policys. If you continue to let them scam you with thier lies and BS restrictions, they will be happy to do it.

I am not the type of person to just let someone rip me off and get away with it. By the first of the year, I should have all my ducks in a row and then its bye bye Hughes !
Hughes Network Systems
-
I can't believe i'm paying so much for such horrible service!
I have now been on the phone for over 2 hours with several different people. All I want to do is get out of my horrible service with HughesNet! I have never been treated so poorly! Usually I'm a big pushover, so when I wasn't able to understand any of the technical support people, I felt like I shouldn't complain. Today I've finally complained, and have found out just how rude and unhelpful these people really are.
This internet system is slow, and often unavailable. It has cost me a fortune, and I would have to pay 500 bucks to get out of it. DSL is finally out my way, but unfortunately I'm stuck with these awful HughesNet people. I assume they make everything as difficult as possible on their customers so that we give up and feel like our only option is to continue with their service. I wish I could sue them for breach of contract to get out of it! Or participate in a class action suit of some sort. They bully decent people like me and take our hard earned money, and they should not get away with it.
This review was chosen algorithmically as the most valued customer feedback.
I submitted a complaint earlier but not sure if it got posted. I have been with HughesNet back when it was called direcpc. Back then they just had download and no upload, had to use phonline to surf net. I live in a rural and this is why I chose HughesNet because phoneline net was to slow. HughesNet sucks so bad I tried to download and watch a movie online...
Read full review
Hughes Network Systems
-
service is a joke!
I have been with HughesNet when it was called direcpc and all you got was the download side, no upload. Since then the service has went down hill fast. FAP use to last only a few hours and now it last for 24hrs. (what a joke) I live in a rural area and my only isp other than phoneline is Hughes. I am thinking about going back to phoneline and just rent DVD's and buy music CDs If anyone knows of a better isp please email me. Good luck everyone.
Hughes Network Systems
-
not worth the money!
I pay $60 a month for SLOW internet service. Also not ALLOWED to do downloads or Hughes Net WILL shut your internet service OFF for 24 hrs. I can pay $25 a month 4 cable internet which is 100 TIMES FASTER. We paid $600 for the equipment that IS faulty. The CUSTOMER SERVICE hardly speaks English & does not give HELP at all! If you sign up with Hughes Net your are waisting thousands of dollars and SLOW internet service with very limited capabilities! Don't buy into Hughes Net. Its a waist of TIME & MONEY!
This review was chosen algorithmically as the most valued customer feedback.
I have had Hughes (Direcway) for several years. I also am tired of calling for service and having to hang up on the average of 4 times before and IF I get a person I can understand (yea for out sourcing). I call for service someone comes out my signal strenght is 80 again for a few months then it drops to 55-60. They never support the antenna securely or...
Read full review
Hughes Network Systems
-
better business bureau should investigate them
Hughesnet sucks, there is no other way to put it. Their FAP program was news to me and my family. Never was told about it during all of the phone calls prior to sign up. 200mb a day, after that dial up looks fast. It was in the disclaimer. If anyone ever asks me about it I tell them to run and run fast as far away as possible. If you ever have to call customer service I hope you can understand foreign languages. Always ask for advanced tech support. At least they are located in the USA and speak english. I am done ASAP. In 11 months of service I have never reached to promised speeds, not even close. The Better Business Bureau should investigate them. A class action lawsuit would be better, false claims made on TV.
This review was chosen algorithmically as the most valued customer feedback.
I'm no longer receiving high speed service or e-mail, they still expect me to keep up my end of the contract of $59 a month even though I no longer receive service. Is this a scam? It seems to be ocurring to many users in my area.
Read full review
This review was chosen algorithmically as the most valued customer feedback.
We signed up with Hughes Net because we had no other choice for internet besides dial up. It advertises to be very fast and they had a promotion of paying the $400 up front charges monthly with a 2 year contract. We had it two days and it was slower than dial up and they took $496.97 out of my checking account since they had my debit card number causing...
Read full review
We are here to help
16 years' experience in successful complaint resolution
Each complaint is handled individually by highly qualified experts
Honest and unbiased reviews
Last but not least, all our services are absolutely free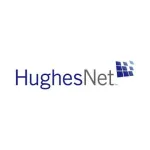 Hughes Network Systems contacts