HostMonster complaints
12
This review was chosen algorithmically as the most valued customer feedback.
my dear sirs At the outset I must apologize for my poor knowledge and use of the English language to express my displeasure and dismay at the current events, I chose to write this text in Portuguese (my native language) and use Google translator to translate it into English. Since 2007 I have been your happy and satisfied customer. I kept with you a...
Read full review of HostMonster
HostMonster
-
Managing my websites
My websites have been down, and I have been on the phone with HostMonster, and Bluehost since January 29th trying to resolve this issue. My business is going under and I need someone to help me with this. I have been with them since 2003 and have never ran into any issues. Now no one is available to speak and/or help. No communication to help give me piece of mind and still no contact from the escalation Team. No supervisors, nothing.
I still have no conclusion and it has been escalated several times and I have received no emails and/or call backs. Both of my websites are down, and I can't even log into the wordpress, Dashboard. The error is "Page not found" when trying to access my Dashboard. I cannot begin to express the overwhelming disappointment in a company I had respected so much.
To have such neglect is unfathomable, inexcusable, and downright wrong. I lost over 2 million in Financial backing.
Desired outcome: For my sites to be up and running and to be able to edit within wordpress.
HostMonster
-
horrendous customer service if a supervisor is unavailable to take a call.
Domain name going into redemption and then after explaining my situation and being told nothing could be done about the $70 charge at that level of support even though there were extenuating circumstances. I was then told a supervisor was unavailable to speak to me! In this day of customer service, this company is failing in a very big way. I told the first line support that I will stop using his company's services after many years of loyal patronage.
I think this organization does not value or reward loyal customers and is only concerned with making as much money as they can. I'm very disappointed with Hostmonster.
This review was chosen algorithmically as the most valued customer feedback.
This is definitely a very untrustworthy business I have been incontact over 40 times to cancel all services. They just keep on sending emails for approved domain names and deduct from my account which I have had to report to ACCC Australian government and my bank. Ive had to cease all money banked into my account or they would just auto sweep from my...
Read full review of HostMonster
HostMonster
-
website held hostage by hostmonster and sitelock!
9/13/2017

My website was shut down on 8/30/2017 for "violation of terms/malware" issues. There was no notice -- just completely shut down on that date. I didn't realize the site was down because I was busy WORKING, and only discovered it when trying to show something to a client on the site.

I called the support number for Hostmonster, but was switched over to Sitelock from the Hostmonster support line. I was told by the person on the phone that my site did indeed have malware, and that for a mere $99/month PER SITE (I have 2 subdomain sites) they could clean up the site, protect me in the future, and get my site up and running again. I said that's a ridiculous amount of money and then the price came down to $59/month for the primary site, and $10/month for each of the subdomain sites. I still declined and told the rep I was being held hostage -- either pay up on my site stays down. I was informed I could try to remove the malicious code myself but they didn't recommend it.

I used the chat feature for Hostmonster and got someone who SAID they ran a scan to see if there was malware. The tech said she found malware, and that I would need to remove it before they could get the site back up. She gave me a price of $99/ YEAR to get Sitelock to clean up the site and scan/clean up malware and viruses for a year. I needed the site up, and I'm not tech-savvy, so I had to capitulate.

Got Sitelock, scan was apparently run for malware -- none found. So basically I was extorted into purchasing a product from a company that owns both Hostmonster AND Sitelock (EIG.) I've been a Hostmonster customer for years and never had a problem until recently. I'm beyond frustrated and angry that this scam is going on, and that I was a victim of it. I'm looking for a new hosting site, although EIG owns many of them as well.

I took screen shots of the chat (interesting that they do NOT provide a transcript as most companies do) and also the Sitelock scan results showing no malware found on my site. I plan to blast on social media to warn others about this -- found many occurrences of the same thing happening to other websites. How is this different from the people who lock down your computer and demand a ransom to unlock it?
HostMonster
-
hosting service and technical support
On Friday afternoon, my website that is hosted by hostmonster.com was working fine. I usually upload and/or edit files several times a day as has been my practice for 10-12 years that it has been hosted. When I returned from my afternoon walk at around 4:30 p.m. EST, my website was not accessible nor could I access my file manager although I could log it. I called a hostmonster technical support person who gave me a validation token 914917 at 5:14 p.m., and he claimed there was nothing wrong on their end, but the problem with the log in was a problem on my end.

It turned out that was not the case. Apparently, my IP address was "blackholed" or "blacklisted, " and I was given no notice of this nor was I provided any corrective action so I could access my file manager or even access my own website from my internet browser.

After several stressful hours of trying to problem solve the situation with Apple Customer Care who were very helpful, it was determined that there was nothing wrong on my end. There was nothing wrong with my browsers, firewall, proxies, etc.

I telephone a hostmonster technical support woman on Saturday morning, and she assured me that a "ticket" would be implemented, and that a "senior" technical support person would call me later that day since it was 5 a.m. in Utah. The senior support staff were supposed to be in 3 hours later, but nobody cared enough to call or e-mail me at all on Saturday. In the meantime, I went to my local library where I was able to log in and access my files.

After finally figuring out from Apple that the problem was at hostmonster, I called technical support and spoke with Breana; after several minutes of discussion on the issue, she was able to find out that I was "blackholed" and that is why I didn't have access to my website that I've paid hostmonster to host. I then spoke with Brett Barnett who informed me that I would have to assure hostmonster that after running malware and antivirus programs, there was nothing on my end that would compromise the hostmonster servers.

I did run the malware and antivirus programs, and as suspected, there was no problem with my computers, computer files, network, etc.

Your customer service is absolutely the worst I've ever encountered in my life, and you have lost me as a customer. I am absolutely flabbergasted, shocked and extremely disappointed that you would take the action you did without notice by telephone or e-mail; you acted irrationally without giving me any due process or recourse. Then, you had two technical support personnel over the next 48 hours who could have corrected the problem, but didn't act on the issue. I would still be without service or communication about the "blacklist" had I not acted so dogmatically to resolve the problem.

As I am writing this now at 5:00 p.m. on Sunday, July 2, 2017, I was promised by the last hostmonster technical support person that my service would be reinstated within the next "few hours." The last 72 hours has been very stressful for me due to the poor communication, technical support and customer service that hostmonster provides its customers.

I hope my complaint will prevent further problems by poor management, supervision for your customer service and technical support personnel; these people are only a reflection of a poor overall executive team that allows issues like this to ensue.

Sincerely,

Dave Taylor
Davetgc.com and MWolverine.com
HostMonster
-
support
June 2017. Waited 45 minutes on the phone for support. Was disconnected. Tried again, after 30 minutes, disconnected. When I finally made contact I was told they were having a problem with X and they fixed my issue quickly. WHY they didn't post on their site or say on the phone that problem was being fixed is beyond me. I wasted a lot of time.

Fast forward. I launched my WordPress site but the URL still comes up under construction. No way to let them know. Why? They discontinued tickets so I'd have to wait online for hours or on chat for 30+ minutes. Unacceptable.

What used to be a fast and effective support organization has become crippled and dysfunctional. They are clearly understaffed and no one is minding what the customer needs. They should have an announcement of their problems when customers call.
HostMonster
-
Service support
Systems are always down on live chat support, used the service for years, we used to submit support tickets and the issue would be attended to no problem.

Email support no longer exists only live chat, systems always down, "not able to assist you at the moment, try again later."

This is very poor service especially when you business domain is down..

What has happened to Hostmonster?

Chat Transcript

Hostmonster Chat Transcript
Chat ID: [protected] Initial Question: My *** domain has been
deactivated, please fix this as we need it back up and running.
9:27:53 AM Sangeetha B Hello Alexi, thank you for contacting support. My
name is Sangeetha. and I'm happy to help you.
9:28:17 AM Alexi Karalis Hello Sangeetha
9:28:25 AM Sangeetha B Could I get the last 4 characters of the Main
account password to verify ownership of the account?
9:28:42 AM Alexi Karalis ****
9:30:04 AM Alexi Karalis Are you still there?
9:30:45 AM Sangeetha B Yes, I am here. Please hold for the moment there
is some internal connection problem .
9:31:03 AM Alexi Karalis no problem
9:35:22 AM Alexi Karalis Do you still have a connection problem?
9:36:41 AM Sangeetha B Yes, the issue still persist. I am really sorry
for the inconvenience that has caused you.
9:37:00 AM Alexi Karalis when will you be able to resume helping me?
9:42:24 AM Sangeetha B Alexi, Currently the internal tools are not
working. So can you please contact us later ?
9:43:26 AM Alexi Karalis can i email a support ticket as I need the
issue resolved urgently?
9:43:36 AM Alexi Karalis our domain is down
9:43:55 AM Alexi Karalis due to the following issue
9:43:57 AM Alexi Karalis *****.com has been deactivated due to an
unverified billing contact change for [protected]@*****
9:44:31 AM Alexi Karalis the contact address for the domain is my old
email address, *****.com that is no longer valid
9:44:59 AM Alexi Karalis I need all the contact addresses changed from
*****.com to ****.com
9:45:23 AM Alexi Karalis We need the domain back up and running for
business
9:46:03 AM Sangeetha B I apologize for the issue you are having.
Unfortunately, I am unable to access your account at this time due to
some internal system issues. We hope to have full access restored
shortly but until then I am only able to assist you with non account
specific help.
9:46:40 AM Alexi Karalis what is the hostmonster email address for
support?
9:47:54 AM Sangeetha B Alexi, we currently don't have email support now.
9:48:26 AM Alexi Karalis thats a bit of a problem as we now have no
support at all
9:48:38 AM Alexi Karalis this is poor service
The complaint has been investigated and resolved to the customer's satisfaction.
HostMonster
-
Phishing & Blaming
Hostmonster.com & Phishing

The Web hosting company Hostmonster.com uses servers
that have recently been connected with phishing as
it relates to customers of Lloyds Bank of England.

A recent client of Hostmonster.com has informed us
that a certain account was deactivated due to the issue.
The interesting news is that Hostmonster.com could not
prove that the phishing had originated at his site
when asked, nor could Hostmonster.com prove that the
issue was not due to security flaws of the servers
Hostmonster was using.

The honest approach to handling the matter would have
been for Hostmonster to deactivate all servers until
the source of the problem was identified and handled
completely.

It would seem that "passing the buck" on to its own
customers in order to "Save face" may be the tactic
of Hostmonster.com, in order to create apparency that
they are cooperating fully.

Hostmonster.com promotes a software program by the name
of SiteLock, with whom the company is an affiliate. Such
software is utililized to supposedly minimize such threats.
A conflict of interest here is up for grabs and may
be up to the interpretation of customers of Hostmonster.com.

Anyone considering utilizing Hostmonster.com for their
Web hosting needs may want to think twice. Also, authorities
are encouraged to keep a close watch on the business antics
of Hostmonster.com
Resolved
The complaint has been investigated and resolved to the customer's satisfaction.
The complaint has been investigated and resolved to the customer's satisfaction.
HostMonster
-
No Response -- Phone Line Busy
I ordered a table online from Brandsplace.com. I got a confirmation email right away, but 8 days later I don't have any additional information. I can not track the status of my shipment or get a response from the multiple emails I have sent. In addition, their phone line is constantly busy. When I found another, non-800# to try for their organization it said the line was disconnected.

I believe they may be out of business -- but still accepting payment. DO NOT USE THIS COMPANY!
Resolved
The complaint has been investigated and resolved to the customer's satisfaction.
The complaint has been investigated and resolved to the customer's satisfaction.
This review was chosen algorithmically as the most valued customer feedback.
This company's pricing is very misleading. They offer a great deal through their online advertisements; however, upon payment - you are charged a completely different cost. Additionally, most online companies show you an invoice total for verification purposes prior to finalizing your payment - this was not offered during checkout. I immediately canceled my...
Read full review of HostMonster
This review was chosen algorithmically as the most valued customer feedback.
###s stoped my service and ranaway with my money. had there service for a few months. and a few weeks ago, they stop my service and didnt refund my money. stay away from these ###s. do not do business. http://best-10-web-hostings.com/ hostmonster.com same people
Read full review of HostMonster
We are here to help
16 years' experience in successful complaint resolution
Each complaint is handled individually by highly qualified experts
Honest and unbiased reviews
Last but not least, all our services are absolutely free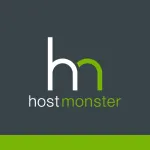 HostMonster contacts