Hostelworld complaints
53
Hostelworld
-
Dream hostel California O B
I made a reservation through hostel world from August 3 till the 15th . I was charged 485 $ I canceled my reservation upon arrival because the actual charge was over 2000 $

The hostel refused to give my refund because they said they can't refund me because it's 3rd party reservation I did not stay but they claimed that 331 $ was taken as a commission for the 2000$ from hostel world although the add say it's 30$per day

My reservation is 310917-[protected]

This is scamming
Desired outcome: I want my money back
Hostelworld
-
Hostel beautiful 2
Pleaze help me refound my money I just live two day at hostel beautiful 2 

Ands then I go another I paid more 

I have lost a lot of money

I want to refound my money couse I consultation about my healthy! came on the second day two boys who had been bitten by splinters I immediately got 3 of my own back, I had a very hard time the next few days! I had to leave the hotel immediately in a country I do not know, I closed, I suffered a lot

every day my roommates also changed and for 3 days they never cleaned up, the toilet was smelly now with so many people!

simply unacceptable. please help me get the money back

I was bitten by scabies. I just want to stay in a place where hygiene rules will apply! I want my colors back I laugh and I leave but I need the money to stay in a safe and healthy place.

I have to go and other hotel 

263676-[protected]
Desired outcome: 260 euro
Hi, It was the worst experience we went through.

I want to refund my money because consult about my healthy!

On the second day came two boys who had been bitten by splinters I immediately the net day I got 3 of scars of similar with that boys on my own back, I had a very hard time the next few days! I had to leave the hotel immediately in a country I do not know, I closed, I suffered a lot

Every day my roommates also changed and for 3 days they never cleaned up, the toilet was smelly now with so many people!

Simply unacceptable. Please help me get the money back

I was bitten by scabies. I just want to stay in a place where hygiene rules will apply! I want my colors back I laugh and I leave but I need the money to stay in a safe and healthy place.

I have to go and other hotel 

I want the compensation of 260 if not I will approach to consumer court, post everywhere in the social media including TripAdvisor!

263676-[protected]

I want the refund for my 260 euro Transfers charged +135 euro to another hotel I have to move in
Hotel I booked for 263676-[protected]
Hostelworld
-
Liars and Thieves
I cancelled two reservations within the legal deadlines to obtain a refund of the amounts paid.

I've never seen those values. The problem is that I received an email with a print screen saying that they had returned it to me, this never happened.

To my surprise, the cancelled hostel charged me the full amount. As soon as what happened, I sent an email to which they responded quickly asking for proof.

I sent the proof and they never responded. Situations like this cannot go unpunished.

Don't book in this platform, they are liars. Companies that cheat people shouldn't be in business.
This review was chosen algorithmically as the most valued customer feedback.
Hi, It was a worst experience we went through lot of trouble by booking in this property, I have booked for 5 people 3 adults 2 kids one with 12 years one with 10 years at the time of booking it gave option to book when I entered the details about the passengers it also gave an option to enter the kids age land at the hotel the they did not allowed to...
Read full review of Hostelworld
Hostelworld
-
Refund or lack of
I had a trip booked for june 2020, this was a 24 hour notice refundable booking. Due to Covid the trip was cancelled, i have been chasing my refundable deposit ever since and Hostelworld are refusing to return my money until April 2021 this is not acceptable, who do i need to complain to about this company as far as im converned they are stealing my money! they just ignore emails or if they do respond im told to be patient.
Hostelworld
-
extra fees
the Hostelworld website charges a commission to take your reservation - you pay them and then they pass your credit card details to the hotel, who then charges you for the full reservation price which is more than what they charge without Hostelworld. this price is NOT made evident when you pay for what you think is a deposit on your reservation - when i made my booking, Hostelworld showed me a "DEPOSIT FEE" (to
me this means a deposit on my reservation price not an additional commission fee) then I was charged by the hotel for the full reservation at a higher rate. this is not fair practice as I am stuck paying without even checking in and THERE WAS NO INDICATION OF NIGHTLY RATE - this is a scammy way to trap people. Hostelworld is great for searching a hotel, MAKE SURE TO CONTACT THE HOTEL DIRECTLY AND DO NOT USE THIS SCAMMY WEBSITE TO MAKE ANY RESERVATIONS
This review was chosen algorithmically as the most valued customer feedback.
I booked a stay at stone hostel in Utrecht for 3 nights from 8th-10th November. I was expected to pay on arrival and charged an extra 5.50 - apparently for a breakfast I was never given the option to refuse. After one hideous and sleepless night's stay at stone hostel sleeping in a room that stank of faeces I requested to cancel my further 2 nights. The...
Read full review of Hostelworld
Hostelworld
-
hostelworld is allowed to get away with open stealing
I arrived at a hostel in Jerusalem which I payed for the week to stay. I was in a panic to learn that I could not stay their due to an age restriction. The manager struggled to find on the third page toward the bottom of the page an age restriction. I was turned away and was assured the money and the commission would be refunded. Hostelworld true to its name hostel. Refuses to return the commission fee associated to this booking. Forget the fact I was in a foreign country without a place to stay forget the age discrimination. REFUND MY MONEY FOR SERVICES NOT RENDERDED. Hostelworld is pocketing $22.43 based on an unforthright and I indirected business practice. They may well steal my money but they lost a costumer and one costumer know another and another.
Hostelworld
-
payment being taken from my account for a, booking in a hostel in valparaiso chile.
I booked to stay 5 nights in Jacaranda Hostel Valparaiso, Chile and £269.38 was taken out of my MasterCard account. When I got to the hostel the owner said he had no knowledge of booking, He said the hostel had been closed for a while and that he had not accepted bookings for the hostel for a while.

If what the owner says is true then I am complaining that Hostelworld are advertising hostels and accepting money for accommodation which is not available,
I am also complaining about the fact that customers have no easy right of redress to get their money back that is owed to them.

There is plenty of information about the responsibility of the customer but none about the rights of the customer to have their money reimbursed when no service or facilites have been provided.
Hostelworld
-
refusal of refund of deposit from hostelworld
I made a reservation for Found Hotel in San Diego for August 30, 2019 arriving at 10 PM, since my flight from Hawaii won't get there until 9:30pm. We needed a short 5-hour stay because our connection to another vacation would start until the next morning.
I paid a cancelation protection of $2 so I can get my deposit back if I cancel within 48 hours.

On August 28, 2 days prior, at 2:30pm Hawaii time, I was at a Marina waiting for a boat for a dolphin cruise. We decided to cancel the reservation and since I was not anywhere near my laptop, I called Found Hotel directly to cancel. I did receive a cancelation email later on that day. REMEMBER THIS IS OUTSIDE OF the 48 HOURS since my arrival wasn't going to be until 10 PM on August 30th !

When we returned from our cruise that evening, I immediately went on Hostelworld and CANCELED AGAIN, just to be sure. This was around 9:30-10pm my time in HAWAII.

What was strange about this was that the website STILL SHOWED a reservation AND at the same time SHOWED a cancelation. Don't know why the system was like this. But there it was, still SHOWING A RESERVATION AFTER I CANCELED IT.

I also reached out to Hostelworld via email to request for my DEPOST BACK. When I did this, I forwarded the CANCELLATION EMAIL FROM THE HOTEL AS PROOF THAT I CANCELED PIROR TO 48 HOURS OF ARRIVAL.

Well, several emails went back and forth, they inisted that I did not cancel BECAUSE their stupid website still showed a reservation. They did not bother checking that under CANCELATION, it ALSO SHOWED A CANCELATION ! Really stupid website.

At any rate, they refused to refund my money even though I had canceled MORE than 48 hours prior to my arrival time. Not only that several emails back and forth showed how little they actually investigated the matter. Even at one email, they TOLD ME TO CaNCEL with the hotel, when I already DID (by forwarding the cancelation email from the hotel to them INITIALLY).

It has been tiring to work with these VERY STUPID people, failing to READ the entire emails accordingly. They keep telling me things that either IS FALSE or REFUSING to acknowledge their part in this, and now REFUSING TO REFUND ME.

I never used them before this and I will NEVER use them again! HORRIBLE HORRIBLE PEOPLE HORRIBLE ORGANIZATION who steals other people MONEY! I should have listened to my daughter and NOT go through reservation with Hostelworld.

SIMPLY the WORST and INCOMPETENT people, WORST organization EVER! Please make reseravation directly with hotel or hostels...Do NOT go through them!
This review was chosen algorithmically as the most valued customer feedback.
I started booking through Hostelworld many, many years ago. In the early 2000s the site was an excellent resource of independent properties and reliable reviews. Several years back, though, I started having issues with bookings and frustratingly slow responses. They've gone from bad to worse in recent years and I would warn anyone against using their site...
Read full review of Hostelworld
Hostelworld
-
booking and refund
I booked a hostel in Hong Kong through hostelworld. They took the deposit and the hostel took the full price of the booking (it was not made clear that this would happen at the time). I cancelled the booking on the next day. Whilst I have received a refund from hostelworld the £70 that was charged to my account from the hostel - that I at no point gave consent for them to share my details with - has not yet been refunded. It has been 20 days since the cancellation and I have contacted the hostel itself on 3 separate occasions and have received no response. Nor have I received any word from hostelworld customer service as to how this is being resolved. Each time my reply to an email is picked up it is by a different person who just asks me to contact the hostel again. This is despite 14 emails back and forth with hostelworld's customer service. As this is a hostel that hostelworld not only endorses but allows to take money from their customers they need to rectify this.
This review was chosen algorithmically as the most valued customer feedback.
I have had an appalling experience with this hostel. After staying 2 nights with a lumpy mattress with a dip in the middle I now have a sore back. I made the hostel aware of this at the time of my stay but they did nothing to action it. After 2 weeks of chasing up my complaint they are now refusing to compensate me. Disgusting service. They have admitted to...
Read full review of Hostelworld
Hostelworld
-
hotel cancelled and kept my money!
I have had my worst customer service experience booking with https://www.facebook.com/Hostelworld/.
Due to a change of flight, I was in touch with the hotel to move my night to another one. The hotel agreed but wanted me to charge for the 2 nights. We couldn't find an agreement and I was not very happy with it, but eventually agreed that I would still come on the scheduled night.
The next day the hotel cancelled my night (THEY did) because they "didn't like my attitude and I said I could leave a bad review" (!). They took my money and forbid me to come to their place. Unbelievable.
Since Hostelworld is not defending me nor giving me money back despite having booked through their service. They never answer my documented complain correctly, take weeks to get back to me, and say that I had to deal with their hotel despite booking through their service.
This hotel stole my money and didn't give me the room and hostelworld is not protecting me as their client. Now going viral with my story - shame on your Hostelworld, this is an absolute shameful way to treat your clients.
This review was chosen algorithmically as the most valued customer feedback.
Hi, my name is Hannah Daghighi and I have come across bed bugs in our room on the 18th of August 2017 in Plus Hostel Florence when I stayed with my friends Christina Gell and Laura Green. Our booking reference number was [protected]. They agreed to give us a full refund through contacting us by email but we have not heard anything, despite emailing...
Read full review of Hostelworld
This review was chosen algorithmically as the most valued customer feedback.
To whom it may concern, I recently stayed at a hostel in Venice that is offered on your website. I feel it must come to your attention how dangerous this place is for the visitors. I've just gotten back from hospital after staying at "Backpackers House Venice". Their bed bug infestation is so bad my whole body has been covered in bites. I had to go to the...
Read full review of Hostelworld
This review was chosen algorithmically as the most valued customer feedback.
I want to file an official complaint and also request full refund for my stay due to false information on the Hostelworld site. The owner of HUB Backpackers Hangout Hostel told us that he has reported this problem to his Hostelworld Rep a guy named Jarod for the last 3 months and the Rep has done nothing. The complain is as follows.. I was looking for a...
Read full review of Hostelworld
Hostelworld
-
booking of hostel - wrong location because of confusing description
HI CHRISTINA, YOUR BOOKING IS CONFIRMED
Reference Number: 84071-[protected]

Hello,

We made a booking in Casa Elemento in Minca for tonight (now 9 pm in Minca). We wanted to go there and had to find out that Casa Elemento according to google maps is not the Casa Elemento we booked. The one we booked is 1 hour away from real Minca city and we cannot even find it on google maps (also not under Finca Bella Vista). We had to find another hostel now and ask for a refund for the original booking of the hostel that is one hour away from here.

Enclosed pls find the screenshot showing what you find when you look for Casa Elemento:
This review was chosen algorithmically as the most valued customer feedback.
I, my name is Medhi Bouchtaoui and id like to be contacted asap regarding the booking ref: 97686-[protected] The bed are full of bugbed, thas is unacceptable! There's no hygiene at all, the place is dirty, no doors on shower ( just some very very dirty plastic curtains)... I cant stay here any more, you need to help me find an other place to stay as thi...
Read full review of Hostelworld
Hostelworld
-
manyatta backpackers nairobi, kenya
In their accommodation description, they say they provide lockers. This is not true and they know about it. I asked the receptionist and she looked at the "potentially available" locked lockers and she first lied saying they are from other guests. The hostel was empty, only 2 guests including me. Once I told this to her, she laughed and say maybe this will be fixed soon. I told her to inform you guys to update this info and she laughed again. I also confirmed with some other travellers Who stayed a week ago that they did not get this service as well.
We are here to help
16 years' experience in successful complaint resolution
Each complaint is handled individually by highly qualified experts
Honest and unbiased reviews
Last but not least, all our services are absolutely free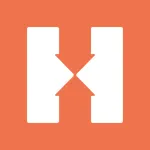 Hostelworld contacts