Hometown America complaints
29
Hometown America
-
Meter reading at the oaks of Weymouth
The head of maintenance refused to read 5 birch court meter when Bob has never had a problem in 17 years with the meter reading, turns out the next day when Bob called the office and asked the guy to come back and show him the problem the man did not want to bend over and an argument ensued with the head of maintenance saying VERY LOUD that's not my job slamming the door to his truck and speeding off. The lady in charge of the office came out and looked at it and told Bob it's fine and he doesn't have to do anything with the meter. This guy is never nice and to scream at any person in here is totally uncalled for especially in the morning.
Hometown America
-
Property Maintenance/Customer Service
I live at Oak Point in Middleboro, MA. This is one of the most worst aesthectically maintained properties I have ever seen.

I moved from a private residence so that I would not have to maintain a lawn or worry about trash pick-up (never a given). But the major item is lawn and landscaping maintenance. Starting the 2nd or 3rd week in May, I have to e-mail the Property Manager every week because the lawn is not being mowed.

I have a dog who eats grass and it is a feeding frenzy when I try to walk her. Then she gets sick.

I have tried contact the corporate office in Chicago to no avail.

I am no amateur at this. I have 35 years in residential and commercial lending and I am extremely knowledgeable regarding real estate and property management. This is not a good representation of how it is supposed to be done.
Desired outcome: Do the job you are getting paid for and return phone calls. Clear your in-boxes,
Hometown America
-
Park Rules
I had the misfortune of dealing with Donna Petersen, alleged manager of Diamond K Estates in Roseville. She has all the warmth and personality of a fence post. When I first went into the office to inquire about the application process, I was NOT greeted with a "welcome" or a "so glad you are considering our park..." No, it was a terse "which property ? You are the second person to ask about that one and I have not gotten an intent to sell from the owner" Like I care ? Totally irrelevant response. I told her her that I had two small dogs, total weight maybe 30 lbs and a caged parrot. She said that it exceeds the number of animals allowed per resident per the 19 year old set of park rules she handed me. I noted the age of the document and the fact that it contains language that indicates the park manager has the discretion to determine what is reasonable with regard to pet requests. She said that the owners have a separate set of rules which also stipulates the 2 animal limit. I was not given a copy of this. Bear in mind that the copy of park rules I was given specifies fish in an aquarium as a "domesticated" animal...meaning you can have a maximum of 2 fish in your aquarium ? It's absurd.

She said she would ask her boss and get back to me. This despite her Linkedin posting that touts: " I am a very professional community manager, certified by WMA , as a MCM. I started as an office assistant and worked my way up. I have a track record of relating to residents, prospective residents , vendors and employees. I am capable of running the community without supervision. I handle all aspects of running a community from sales to vendors , working within budgets, resloving resident issues and communicating with clients, residents and employees..." Apparently she is lying..or grossly overestimating her abilities or Hometown America has no faith in them seeing she apparently has to ask her boss for all decisions regarding park matters.

Petersen called me back more than 24 hours latter and just said "that management is standing by the two animal limit." No "I am sorry..no suggestions...nothing, I have doubts as to whether she actually even called her boss. So it begs the question... who is actually running the circus over there ? The ineffectual, zero personality Petersen...or some unnamed boss at corporate ? Either way...where does common sense come into play ? How is denying my application reasonable ?

I had placed an offer for a beautiful home and it was accepted by the seller...only to be told by this supposed park manager that my application will be denied for too many animals. Unbelievable. Glad I found out now...would not want to live in a place run by petty, pedantic and unreasonalble fools.
Desired outcome: none...I won't live there now
Hometown America
-
The fire next door to me
I live in Palm Valley at 3869 Sabal Dr. On January 29th the house next door had a fire and the house is a total loss. There was a GoFund set up and the community responded beautifully. There was more than enough money raised to remove the house. This is 2 months later and nothing has been done. It is not only horrible to look at but a health hazard. There is so much litter on the ground and when the wind blows it goes flying but the stench is still there. I have had company and I am tired of having to explain why this structure is still standing after 2 months. I have a beautiful house and have invested a lot of money into it. The home owner has the money he needs to have the house taken away. Please enforce this as I am sure potential clients will be turned off by seeing this. I appreciate your time and hopefully when I look out of my dinning room window shortly I will see this awful house gone

Adele Adams-Hummel
Hometown America
-
Landmark Naples' Prospectus Not Adhered To Regarding Pets
The Landmark Naples' Prospectus clearly states that "A maximum of two pets per homesite are permitted in the Community." I am aware of one homesite that currently has three dogs. The homesite is owned by one of our own residents and is leased. Is our Management not included in leased homesites to know who the homesite is being leased to and that they also meet the pet requirements?

The Prospectus also clearly states that "Certain breeds of dogs (including but not limited to Doberman Pinschers, German shepherds, Rottweilers, some bulldog breeds (including pitbulls, wolf breeds, and chows) are not permitted in the Community due to their size and/or aggressive natures." To my knowledge, there are currently three pitbulls and two German shepherds in our Community. I would imagine there are other dogs in here too that do not meet the Prospectus guidelines. Why were they even approved to take up residence here and what can be done about it?

As you are well aware, we live in a 55+ community. I write this as a very concerned and upset resident here in Landmark Naples, not only for my own safety, but everyone else's as well. As I am sure you are well aware, we have many elderly people that enjoy going out to walk, bicycling, and even walking with their walkers. And it would be safe to bet that for many of them, this is their only means to get out into the fresh air, to enjoy the beautiful community, and perhaps their only way to get some exercise and peace of mind therapy just to get outside. In particular, the Prospectus Pet Rules need to be adhered to before someone is attacked by the dogs that should not have been permitted to take up residence here in the first place. Many if not all of the residents here wouldn't have a chance in the world to defend themselves if an attack should occur. How did those dogs even gain access to inhabit our community?

Apparently, our own Management is not adhering to our own clearly stated rules in the Prospectus, and this issue needs to be resolved.

Thank you for taking this into account and your assistance in remedying this situation.
Hometown America
-
Rent
I am an aged pensioner, living in a over 55s Lifestyle Village in Australia.
My pension pays $22, 000 per year, my rent is $9, 600 per year.
Hometown want to increase my rent to $11, 100 per year, leaving me around $200 per week to live on.

Richard Cline the head honcho of Hometown has to struggle on a measly $12, 000 PER WEEK,
A MEASLY 12, OOO DOLLARS PER WEEK !
How he and all the other rich executives at Hometown can live with this knowledge is beyond my comprehension.
WHY DO THE RICH WANT MORE AND MORE FROM PEOPLE WHO ARE POOR.
NOT A SINGLE OUNCE OF HUMAN COMPASSION
Hometown America
-
Residency discrimination
Tanglewood Village, Sebring Florida residency discrimination.
This week we came to an agreeable sale on a home in Tanglewood Village. We quickly applied for financing which was approved within 24hours. We then completed and quickly sent over the residency paperwork.
The next day our realtor Called us and stated that our application was denied due to an unacceptable credit score. Huh? We gave our residency references. We have paid in full our rent to own purchase in 2020 (during covid pandemic) as well as never been delinquent on our lot rent at our current location. We would like reconsideration by Hometown America Communities. Taking our diligence during this awful time in our country. We would love to be part of this beautiful community. Ty.
Desired outcome: Reconsideration on residency
This review was chosen algorithmically as the most valued customer feedback.
Our sprinkler turn off/on valve is located in a small run off hole. It fills with water all the time. The staff that cares for Berrymans Branch community refused to drain the water off to get to the valve. The office says it is our responsibility to drain the water and fix the valve. The handle was broken off laying at the bottom of this hole. The only...
Read full review of Hometown America
Hometown America
-
Unethical Behaviour
I am a current resident of Hometown America, my finace completed an application to become an Adult Resident in my home; which was denied.
I was informed it was because of a felony DUI charge over 11 years ago; which according to the Attorney General's Office in the State of Delaware, background checks may be conducted up to 10 years.
I was also informed that he can no longer be on their property; this is not in writing anywhere in my Lease Agreement or in Title 25, Chapter 70 of the Delaware Manufactured Home Owners and Manufactured Community Owners Act.
I have tried contacting the Corporate Office & still have not received a response!
Since when do Landlord's have the legal right to tell you who you can & cannot invite to your home?
Desired outcome: Remove the "Ban" placed on my finace from being on the property
Hometown America
-
Water service at little manatee springs.
We are again with no water. We are constantly being told it is being worked on but it continues to happen. This is my second complaint. The response to the first one was that you hope my problem is resolved quickly. Well it has not been. You are corporate. Management here is aware. They seem to be trying to fix it. But I must tell you this has been going on since I moved in less than a year ago frequently. It is getting old and we are frustrated.
This review was chosen algorithmically as the most valued customer feedback.
This I am told is not a new problem. Frequent low pressure or complete shut off of service. Over 10 times in my six months here. They refuse to permanently fix the situation and want to raise the rent now. I feel that I have been totally duped by this company. They should have been more transparent about theses problems before we bought here. They lost a...
Read full review of Hometown America
Hometown America
-
Resident using a radio antenna at Del Tura
William J Nezamis, 5531 San Luis Drive, North Fort Myers, FL 33903 at
Del Tura, continually runs his ham radio antenna all hours of the night and day for 1 1/2 - 2 days at a time up to 5 days a week. His antenna produces very loud hissing/spraying sounds through the air, that projects 180 degrees for miles throughout North Fort Myers, Cape Coral and even Fort Myers. He is using boosters for his antenna to make his signal stronger and project out, having no regard for anyone else.
His loud antenna sounds come through my house, disrupting my TV, internet and phone, causing severe static. Besides the horrible sounds it makes through the air, he has been disrupting my life for over 2 years. I have complained to management at Del Tura twice in the past about him, with them making excuses and refusing to do anything about him.
This review was chosen algorithmically as the most valued customer feedback.
It is very hard to leave a message at your corporate office (312-604-7500) when mailbox is full. General question. I am executor of parents estate and recently sold their mobile home. Buyers of mobile home are tell me that property manager needs copy of Surrogates Letter. Why would Property Manager need letter after mobile home has been sold? Now I am...
Read full review of Hometown America
This review was chosen algorithmically as the most valued customer feedback.
On 5 Aug 2020, I sent the following email to the Hometown America Lakes of Melbourne front office: Kim, It seems like I have to do this every few weeks. Could you get the maintenance crew to mow the back 40, especially behind the houses? It is up to my knees in some parts, and the grass close to the houses is deep and thick. We and our neighbors have seen...
Read full review of Hometown America
Hometown America
-
Pandemic
I believe that I speak for a lot of people here at Fairways in Orlando, Florida, when I say: While all amenities are closed, except for those who can afford a $350 membership fee to golf...(when we are paying higher lot rents then elsewhere, golf should be free to all residents). We should be able to choose our own exterior house paint. We should either have RENT WAIVED, or REDUCED...we are paying for amenities that we have no access to, because of the pandemic. Office staff could be a lot kinder than they are. Traffic violations - excessive speeding, no stopping at stop signs. No easy access to restrooms at the Green Brier pool.
This review was chosen algorithmically as the most valued customer feedback.
I have a complaint. The hometown Sales Consultant, Gerry Rolilinson, of Tanglewood in Sebring, Florida, sold my home to George Sibet. Mr. Sibet owns and lives in a mobile home here in Tanglewood in Sebring, Florida. He has also purchased 3 or more homes her for rental purposes. Soon after the I signed the purchase agreement Mr. Gerry Rollinson told me that...
Read full review of Hometown America
This review was chosen algorithmically as the most valued customer feedback.
The bushes leading up to the palm valley facility are so overgrown that they slowly weakened my fence by pushing it over until it collapsed. They would not take responsibility as the the maintenance supervisor, Jolene Burns did not think the bushes were theirs and she would look into it. My neighbor made the same kind of complaint to her prior to me, and...
Read full review of Hometown America
Hometown America
-
Management keeps getting worse
My family has been residing in Hometown America Eastridge for 12 years now. This year alone we are on our 3rd manager. All these years we haven't had gotten trouble for parking in front of our front porch. We have received notices regarding the appearance of our home. We had to freshly paint the outside, refine guard rails that we don't even use. Snooping in our yard to look for stuff to write about. So much for privacy. Our trees need to be trimmed. If it doesn't cause a hazard why ding us for it? Is there any cheap or free services to assist? No, then why come and tell us how you would like the area to look? We make sure our environment looks decent, we aren't trying to be a garbage dump. There are two entrances, we don't use the front only the other side which is the rear. All of a sudden we are getting bashed for these things.

Each manager had different rules and regulations. We all try to survive working here in the Bay Area. So much time is spent working there is no time to park blocks away in the streets. We have asked management to provide more parking spots, we are willing to pay for reserved spots. Yet, management has said they are unable to support this. Why come and complain then about something to us if you don't have a resolution? We are starting to receive warnings for every little thing. We are all people, working to survive. We need to rest, eat and sleep without worrying about getting in trouble for things like parking in our front porch which has been allowed for over a decade. As long as we have an escape path for emergencies, don't block public pathways or street, we should be left alone. We don't bother others, avoid conflict and drama, pay our bills and support community projects.

A manager that doesn't talk, connect and understand the people better is pointless to have. Hopefully a new manager comes around that understands we are all people with many things going on in our lives and if they need us to change our lifestyle/ conditions they need to have an alternative ready. It would be nice to have a manager that is respectful, kind and doesn't always look like they are about to slap someone. This is the first time we've had to make a complaint and we have lived here for 12 yearssssssss.
This review was chosen algorithmically as the most valued customer feedback.
Allowing a known Sex Offender- Donald H.Girty to stay with father and drive around in his golf cart and frequent the pool and facilities while under age children are visiting their families in a gated 55+ community on several occasions and duration of time. He resides in Cape Coral and his status is listed as Supervised-FL Dept. of Corrections. Provide by...
Read full review of Hometown America
This review was chosen algorithmically as the most valued customer feedback.
At the playground the play set that the kids play on is serious a safety hazard and has not been fixed or repaired. it has been about a year now and nothing has been done to replace or fix the issue. As a tenant we pay for all the amenities each month and have not been able to use the playground due to its unsafe nature. When will the issue get fixed, after a incident child is hurt from the negligence of property management.
Read full review of Hometown America
We are here to help
16 years' experience in successful complaint resolution
Each complaint is handled individually by highly qualified experts
Honest and unbiased reviews
Last but not least, all our services are absolutely free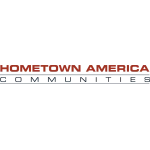 Hometown America contacts