Hirsch's
-
smeg washing machine motor has broken
On the 06 April 2022 I sent an email to Swathi ('Swasthi Damodhar' [protected]@hirschs.co.za) about my broken washing machine. I was told I need to make a payment for the technician call out of R690.00 which I did on the 07 April 2022.The technician Deez([protected]@hirsch.co.za) came out a few days later and advised that the washing machine motor was broken and that I would have to contact Smeg directly as it is still under 10 year warranty for it to be repaired or alternatively Hirsch can repair the machine at a cost of R4200.00.I have tried to get in contact with Smeg and I cannot get any phone number from Hirsch they only gave me an email address which is [protected]@smegsa.co.za.I have been trying to get a hold of her but no response. Why should I get hold of Smeg as I bought the machine directly from Hirsch. They should be responsible for dealing(communicating) with smeg on my behalf.
Desired outcome: New Machine from Hirsch
Hirsch's
-
Poor quality bed base
I purchased a queen size & king size cloud nine from Hirsh, I have no issue with the quality of the Mattress, however I had my queen size base changed twice already in one year. The second exchange was about two month ago and now squeaking already and my king size that I purchased not even 6 months ago do the same thing, the base squeaks as soon as you go sit on it. Please can you arrange for both base sets to be exchanged for a better quality. We paid a lot for it and expect to get the quality we pay for. I buy all my appliances and bed sets from Hirsh because they give good quality and service.
Desired outcome: Exchange the poor quality base set for a stronger base
This review was chosen algorithmically as the most valued customer feedback.
Booked a service for washing machine that stopped working with power intermittently coming on and off. On the 24th February a technician came to my home and inspected it and informed us he will order a part and once it arrives he will come and for it on. After waiting for a month which was far too long I reached out telephonically to Hirsch (my wife ha...
Read full review of Hirsch's
This review was chosen algorithmically as the most valued customer feedback.
Poor service and dishonest at Hillcrest branch. Wanted to buy a deep freeze ,was promised stock would be in by this friday 18 March 2022. Received no correspondence from Hirsch , after contacting them again ,we were promised the same lies as before.I would not advice anybody to do business with Hirsch.
Read full review of Hirsch's
Hirsch's
-
Poor customer service and dishonesty
We purchased a defy fridge on the 26th February we where advised that the stock would come in the following week. Upon hearing nothing from the store I went in to enquire only to be told that there is no stock at all. The salesperson I was dealing with Ian was on leave. Next minute the fridge is invoiced out and will be delivered. Only to find out it was the demo on the floor. What dishonesty, we did not consent to that. We still have not received our fridge and I have to call for updates. I will never purchase from Hirsh again. They are all about sales no after service. Purchase done at Hirsch milnerton by my husband Gareth Lange. The manager Nishan Ramkinson could only apologize that's not good enough, we spent alot of money in your store I expect better. We are busy renovating our kitchen and now have no fridge
This review was chosen algorithmically as the most valued customer feedback.
Subject COMPLAINT/CUSTOMER SERVICE Re:- New 82" UHD TV... Retailer, Hirsch, Somerset West, WC. Having agreed, last Friday, to deliver and install a new 82" UHD TV, FOC, as per your/LG promotion. The following morning called and HIRSCH demanded R900 for said FREE promotion. Then a further R500 to deliver said TV, as we were outside HIRSCH/LG allowed...
Read full review of Hirsch's
This review was chosen algorithmically as the most valued customer feedback.
Hirsch's Edenvale-dishonest service Sales rep forgot to order the Stove I asked for. One last unit available in another store but didn't call back to notify me that the stock was taken. Sold me a more expensive model and upon opening up the box turned out to be the original model I wanted. Shocking sales strategy at the expense of the customer.
Read full review of Hirsch's
Hirsch's
-
Poor service
Did a claim for a washing machine we purchased that needed to be repaired under warranty. We received extremely poor service not returning phone calls or emails. Finally when we got a date for the technicians to come out we canceled all our appointments to be available and they just didn't show up and then phoned us to say they will come tomorrow, as if we can just take off from work whenever we want. We have been trying to get a second date arranged with them and no luck, just not interested and no sense of urgency with them, we have been without a washing machine for 2 weeks now this is pathetic, the ladies name that I dealt with is Swasthi at the Hilcrest branch.
Desired outcome: To have my machine fixed ASAP or they must supply me a new one as states the consumer protection act.
Hirsch's
-
Washing machine
If there was a ZERO STAR I would have given to #HIRSCH UMHLANGA. I was sold a washing machine on lies. I was told it was a quick machine and 40 minute wash. Same day used it. It was absolutely loud like a plane and 40min wash was actually 40 degrees not forgetting the trouble vibration . I was sold something totally opposite what I ask for. 2 weeks later I'm still battling with hirsh to get a refund. I WAS ROBBED. IT'S ALL ABOUT THE SALE. NOT THE CUSTOMER. HIRSCH UMHLANGA SHAME ON YOU
This review was chosen algorithmically as the most valued customer feedback.
I bought a hisense 43 inch smart tv for r4600 on 2016/12/13 from ballito hirsch's which has 4 year warranty and I took a 1 year extended warranty for r499 on the same day to have peace of mind should anything happen. Go down the years my tv started showing lines on the fifth year which is the extended warranty year I phoned the store and layed the complaint...
Read full review of Hirsch's
Hirsch's
-
repair of LG dishwasher
Phoned the repair centre and a repair man came out but the problem has not been resolved yet. The repair has now been left with no further comunication from their side. A quote was needed to be supplied for a new replacement motor. nothing has been comumicated thus far. we have been left in the dark concerning the progress on the repair of our machine.
Desired outcome: Machine repaired
This review was chosen algorithmically as the most valued customer feedback.
I hv been to the store several tyms The price on Google is still the same... I was given a discount of R500 Which l refused bcos l cam qualify for 10 percent discount.. In fact the very same fridge is cheaper else n plus free delivery... I went inline.. No helo from Elisha.. I hv moved to my 5 homes n in very soin in my 6 home.. I always sell my home wud...
Read full review of Hirsch's
This review was chosen algorithmically as the most valued customer feedback.
Posting on behalf of my brother-in-law as he is not getting any joy from emails or Facebook reviews and in all honesty the feedback receivedto date from Hirsch's is shocking and disappointing to say the least - "I had the worst experience on the 6th Sep 2021; I went into Hirsch's to buy a washing machine. I dealt with a salesman there and he was very good...
Read full review of Hirsch's
Hirsch's
-
DNA Slow Juicer
Good day
I have sent my juicer for repairs to Hirsch Fourways
And I fetched it today ( 21 /09/2021 )
The juicer is working, but I found the top of the juicer cracked.
It definitely was not cracked when I left it at the customer care.
Not sure how this will be sorted .

Thank you
Kind regards
Devi Ganas
[protected]
Hirsch's
-
My washing breaking and the poor service.
My washing machine broke in August. I purchased less than a year ago. It has been over 3 weeks and I have not received a loan machine. I have had to go to laundromats, family's homes and have spend R1000 in fuel and fees to wash clothes. I have a 4 month old and I am no down to my last R200 and it's not even middle of the month yet! No compensation and no sense of urgency! I use reusable wipes and I have had to turn to buying disposables! I don't have transportation as my husband and I share a car so now I have had to drop him off at work so that I can have the car to do laundry which has resulted in double our normal fuel usage ontop of driving around to get my laundry done! I have to do a load minimum a day. You try go 3 weeks without a washing machine which is also a tumble dryer. I spent R9000 on this machine assuming that would be the only cost involved!
Desired outcome: To be compensated! Something small like a detergent voucher would have been appreciated to show some kind of compensation!
Hirsch's
-
Samsung Fridge spare part (Compressor) Insurance Assessor confirmed the compressor was dead. below is my complaint
1)Samsung Fridge SN A37641AB301305H
2) Model RL43W1H
3) Offered 6 months guarantee on the Compressor ( this influenced my decision)
4) 21/08/21 - paid R1100.00 for manufacturers original compressor
4) Paid a further for a Hirsch Technician = R1308.00
5) Was offered 3 months workmanship guarantee from the service department
6) Total Bill R2508.00 = Receipt Number 3282141
7) 24/08/21 Repair performed by Hirsch Tecnician (Imraan)
a)) Replaced the Compressor
b) Welded all pipes
c) Filled the Gas
8) Note prior to replacement the Technical confirmed the compressor on the fridge was dead
9) 27/08/21 fridge stopped working (3 days later)
10) The Technician (Imraan) came on site and confirmed the new compressor was faulty
11) Contacted Hirsch (Umgeni branch) spoke to Ms Yourika (968) and Nathaniel
12) they informed that the Compressor DOES NOT come with a guarantee.
After presenting my confirmation i was offered 6 months guarantee.
strange responses emerged, that i was wrongly informed of the guarantee.
I am being seriously prejudiced a i dont have a fridge, on the 25/08/21 i stocked my fridge that has now been spoilt.
I seek some response on the resolution of my situation.

Name : S. Bharath
Contact number : [protected]
Desired outcome: Full refund for the part and the service technician fees (R2508.00) Plus R1000.00 for the spoilt foodstock
This review was chosen algorithmically as the most valued customer feedback.
I purchased a fridge and the paint has discolured on the opening side. How long do you guarantee your product. Grateful if it can respray that small area. Thank you. [protected]@gmail.com [protected]
Read full review of Hirsch's
This review was chosen algorithmically as the most valued customer feedback.
Hi, On 8 July I ordered 4 chairs, priced at R239 each on your online site (#[protected]). I called one of your stores who confirmed it to be a good deal and actually recommended I order the chairs as on sale for this price. So very confused? My understanding of CPA is that the price you see is the price you pay? But not according to Hirsch's it seems. 1...
Read full review of Hirsch's
This review was chosen algorithmically as the most valued customer feedback.
Good day! We bought a Samsung 65" LED TV for our boardroom in the office, on the 28th of February. With moving offices we only got to set the TV up a few weeks later, when we switched it on a broad line displayed on the right hand side of the TV. We reported a technical fault, Samsung technicians came out to have a look and they said that it needs to be...
Read full review of Hirsch's
Hirsch's
-
Hisense Tv
My TV has been in for repair twice in one month already, it's only been two years since I bought that TV and the store does not want to take responsibility what am I supposed to watch in the mean time, they take forever just to give me updates I have to run after them all the time I really regret having buying at hirchs SIlverlakes because I thought they sell quality products. I mean who buys a TV that will only last you for two years it's really unacceptable.
Desired outcome: It's either you give me a new TV or refund
We are here to help
16 years' experience in successful complaint resolution
Each complaint is handled individually by highly qualified experts
Honest and unbiased reviews
Last but not least, all our services are absolutely free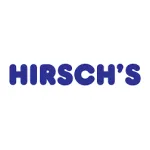 Hirsch's contacts