Gsn Customer Care Service

Game Show Network, LLC

100 Summer Street 11th Floor
Boston
Massachusetts
United States - 02110

Customer Support Phone Numbers
I have been playing on the gsn.com for many years. However, lately, they keep playing these Limited edition bingo games. I was ok with the first one, since I had accumulated over 23, 000, 000 tokens. However, I kept losing and am now down to just over 3, 000, 000 tokens. These games are...
I completed a survey for bingo bash and didn't receive my reward. Screenshots of my purchase and the completed survey. The prize was supposed to be a mega prize. Besides completing the survey, I also shared the post, commented on the post, etc. Everything I was to do in order to get...
I was in a bad accident that left me where i can't get around right now so i play hours and hours throughout the day and night. I bought tokens twice. On a regular basis the game freezes and takes millions of tokens often and over the last week and a half i have been trying to get them...
I stopped playing for a while with over $20 in my account (I think it was $20.78). Got a letter stating that I was a VIP customer and they wanted me to come back so they put a "Game Credit gift" in my account. Logged in to see what it was and all of my money was gone as in $0 in my...
I don't like to complain, but I am on a fixed income and I buy tokens all the time. Lately the games freeze causing me to loose large amount of tokens. Today 3/6/15 I won 127, 000 tokens but when I played 4 games of Bingo at 2, 000 per game, the game left me with a balance of 4, 254...
I am having problems playing my Facebook GSN games. This problem states there is a 503 connection problem . Please would you clear up this problem A.S.A.P. Thank you for your time, would you also send me a reply so that I know you got this message, thank you again Jo-Ann sharp
I signed up and played on their free games for about a year. I collected 70k points. They show you a $100 gift card if you get 68k points. All you have to do is sign up to be a real money player and the gift is yours. NOT SO FAST. I payed .99 cents to sign up and then they converted all my...
I purchased for $19.99 150, 000 tokens + a bonus of 30, 000 Tokens as a special offer on Friday, 9/14/12. I received the 150, 000 tokens + ONLY 15, 000 tokens, not the 30, 000 as offered in the 5:00pm to 7:00pm special. I have contacted GSN.help 3 times and do not receive a reply, nor do I...
Recently Discussed Complaints
Consumer Tips & Tricks
Worst rating
Subjects of Wide Speculation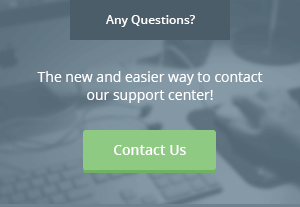 Latest News & Stories
Stay Away
Latest Questions
Latest Groups
Today's Mess-Up Photo