Gehan Homes Customer Care Service

Gehan Homes LTD.

15725 N. Dallas Parkway, Suite 300
Addison
Texas
United States - 75001

Customer Support Phone Numbers
Gehan Homes Complaints & Reviews
To Whom it May Concern in Corporate Office and Ivory Evans: My wife Ruba and I submitted a contract to have a home built on 1505 Biltmore, Garland, Tx, with Ivory Evans (sale representative). There weren't many lots available as the subdivision is closing out. We were told that the lot we...
Kings Mill Subdivision DO NOT BUY or CLOSE UNTIL YOU HAVE YOUR OWN SURVEY!!! I live in Kingwood, TX and the contractors and Foreman that they hire to build and manage are terrible and the worst ever!! Once you close on the house the Foreman cares a rats a** about the defects to your newly...
I live behind a newly built Gehan Home in Benders Landing Estates in Spring, TX. In January 2015 I witnessed the crew pumping what appeared to be a truck load of a white substance into the ground prior to pouring the foundation. It was extremely muddy after days of rain. It was also windy...
We are buying half million dollar in frisco TX and very disappointed that we chose gehan as a builder . Beware prior to buying based on their model home because they will not have same products or upgrades availble at design center, basically they deceive consumers with presentation of...
Very poor quality craftsmanship from head to toe. I would never choose Gehan Homes again. Your salesperson and foreman will change multiple times during your building process and the initial of living in your home. There will be no consistency in addressing issues; put EVERYTHING in...
We purchased our 1st new home from Gehan Homes in Cedar Hill, TX back in Nov. 2000. Gehan build this puppy in 90 days and boy you could tell. We thought we were getting the same model that we looked at in Arlington. Boy was we wrong. They gave us a cheaper floors plan. The fireplace is not...
Deceptive practices and lies is an understatement. When you read about the company its all about how they are family owned and operated and how much they take care of people. Well we were lied to and tricked into signing a contract then after we signed everything changed. They tell you...
We purchased our home in August of 2005. Our home was a spec. in the classic series. We paid a pretty penny to get our home. This was our second home, the first being with Pulte who was WONDERFUL. This was hardly the case with Gehan. It started with lie upon lie from the sales rep., then...
Gehan sold us on their "Master Planned Community". They told us they would not build the same house next-door or across the street! LIES!!! The model home is built three across in this neighborhood every chance they get! They have built it so much they are now offering additional...
Gehan wasted 3 months with bogus loan qualifications, starting a house then deciding they didn't properly qualify us for the loan. They then decided they over qualified us by 10-15 thousand dollars. it was too late to adjust anything when we were informed and it took them a month to...
I purchased my Gehan Home in September 2004 and I would like to warn anyone thinking about purchasing a Gehan Home. If you want a quality built home that is also built to code then you better not buy a Gehan Home. My nearly 4 year old home needs 22 piers according to the structural...
Recently Discussed Complaints
Consumer Tips & Tricks
Worst rating
Subjects of Wide Speculation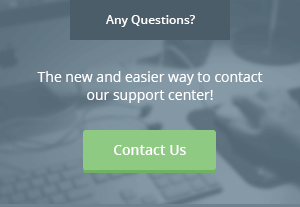 Latest News & Stories
Stay Away
Latest Questions
Latest Groups
Today's Mess-Up Photo