FragranceNet.com complaints
53
FragranceNet.com
-
No customer support
I ordered from this site as it had plenty of good reviews. I contacted customer service because my shipment was delayed by 2 weeks in which they responded in a rude manner telling me I have to wait a certain about of days to contact them. My package said delivered but I could not find it anywhere, I went to my neighbors and they didn't receive it either. I emailed customer service once more and all they said was " Your tracking number is xxxxxx and it showed delivered. Thank you for shopping with us." I wasted over 150$ and now I will have to dispute with my credit card company due to their lack of customer support.
FragranceNet.com
-
Fake Jadore Infinissime
Fake perfume. Googled and found a couple of websites that compare fake to real...Screaming red flag, packaging box had no logo. Gold metal coil coming off. Perfume has been watered down. I have tried the REAL Jadore here in Canada, I regret why I ordered from Fragrance Net. Lesson learned, read reviews before ordering. We have Fragrancebuy here, who are legit.

FragranceNet offer no apologies for selling FAKE products and exploiting innocent buyers. In fact, if anything, they take pride in doing so. It is so shameful, that in broad daylight, a business like this has a licence to run, to steal.
Desired outcome: Shut them down, may God shut them down.
FragranceNet.com
-
No customer service. Can't reach anyone
So I have ordered from FragranceNet many times before in the past without issue. I placed an order and realized immediately afterwards that there was a typo in my delivery address.. instead of apartment 6106 it was being shipped to 6101. I have emailed and called and emailed and called and no answer. What should have been an easy quick fix since I caught it right away is now a full blown issue of just trying to get a hold of someone. I finally received an email back.. saying they can't cancel the order and that I can return the order once it's received. What a JOKE! How can I return something when it's going to the wrong address. So now I have to wait for this to be delivered to the wrong address and despute the charge with my bank.
Desired outcome: Refund or contact fedex asap
This review was chosen algorithmically as the most valued customer feedback.
Placed order #[protected] (2) weeks ago and selected the 2-5 business day delivery option. Still have not received my packages and Fragrance Net doesn't give a crap about customer service or answering their phones.
Read full review of FragranceNet.com
FragranceNet.com
-
Slow to no shipping but then they listed same perfumes on eBay with high prices
I ordered an expensive niche perfume with a coupon they sent me. I used that coupon but they were slow to ship and wouldn't tell me what the problem was so I cancelled the order.

A week later, they list the same product (5 of them) on eBay with exorbitant prices attached of course.

I bought a gift this past Xmas and it was sold as new but it had been opened (used),

I don't like that they sell my address information to magazines either. I don't want 'complimentary' type things or magazines I don't like, wouldn't buy, nor read.
Desired outcome: Not to shop there anymore.
This review was chosen algorithmically as the most valued customer feedback.
My name is juan [protected]@gmail.com I just received an order placed last week every thing is fine but I wish to send back the eau de cartier i'm sorry but this is the closest thing to water I ever had can you help me returning it my appologies, thank you fragrance net!
Read full review of FragranceNet.com
FragranceNet.com
-
Shipment not received
I ordered something almost a month ago and I still haven't received it. I called to try to resolve the issue and I can't get a response. I also emailed them to cancel order and they won't let me. So I don't really want the item anymore. You can have it. I just want my money back. It has been almost a 3 weeks since this item was ordered. Mother's Day is tomorrow so, my mom will not get her present on time.
FragranceNet.com
-
My order and the lies I was told
I made a purchase, not my first either have been purchasing a lot for awhile now, anyhow my order came to 165$ I was told I was going to get express shipping, being that it was Christmas time I was so happy well express shipping I should have got my stuff within 3 days it's now been 10 and I can't even get a straight answer where my package is and a delivery date, mind u it's 12/26/20 a day after Christmas, I'm just disappointed if it was stated that shipping would be awhile that's what I would have expected but no they made a huge fuss that I got express shipping and I don't see [censored] express about this at all
Desired outcome: I want my perfume like yesterday!!!!!
FragranceNet.com
-
Never received my order...
December 19 2020

On November 27, 2020 I ordered a large bottle of Miss Dior Classic perfume for the discounted cost of $81.66 using a Visa Debit card. FragranceNet sent the shipment to a prior residence, where I have not lived for approximately 4 years. I have made numerous purchases from FragranceNet from my current
address dating back to April 2020 without incident. However, the purchase in question went to the wrong address due to no fault of mine. After speaking with an agent of FragranceNet, a subsequent shipment sent out, was reported damaged in transit by FedEx. This is the tracking info: [protected]. Yet
and still, FedEx has marked the shipment 'DELIVERED', although stating to me that the package
was returned to shipper due to damage. FedEx personnel have reiterated FragranceNet must call
to confirm this as is the policy of FedEx. After speaking with an agent of FragranceNet, I was told
to call back after 12/09/2020 if the shipment was not received. At which point when I did, it became impossible to get an agent on the phone. I have sent numerous emails to [protected]@fragrancenet.com without response and appropriate remedy to this situation. Finally, on December 18, 2020, I received an email, which sardonically stated, "Our records indicate that the order is scheduled to be delivered on December 25th." I don't feel that this company is operating
in the spirit of sincerity, while simultaneously disenfranchising me of my order as well as my money. I find their representation suspect, and unacceptable.

I contacted FragranceNet on December 04, 2020, and explained everything transpiring at that time. I informed the representative that the initial order of Miss Dior Classic was sent to the wrong address, which I could not understand, since they claimed it was sent to my current address, repeatedly. As far as I know, they are refusing to follow up with FedEx to verify the damaged shipment has been returned to sender. They didn't seem to care that I was telling the truth. They have ignored my emails, except to respond only once with insincerity and sarcasm. Failure to receive an appropriate response to this problem has prompted me to write directly to you.

I would appreciate assistance in resolving my complaint. I would like for FragranceNet to
send me a what I ordered and paid for. If the exact product cannot be sent, I would like for FragranceNet
to refund the full purchase price of $81.66.

Please contact me if you have questions or need additional information. I may be contacted by email at [protected]@gmail.com.

Sincerely,

Susan Coleman Dwyer
FragranceNet.com
-
Deceptive pricing and on advertising
I saw FragranceNet.com's ad that there is a sale going on. I clicked the ad and saw the price in Canadian currency, and to get a discount, I entered my email. It gave me a discount.

Then I found out they didn't give me any discount, they just changed the currency from Canadian to the US, which is much less. When I changed the currency to the Canadian, I got the same price.

This deceptive ad and pricing with a discount (actually, no discount, they just converted Canadian currency to the US currency, which is much less) are simply outrageous.
FragranceNet.com
-
Volupte by oscar de la renta
I purchased a bottle of Volupte cologne and also Volupte body lotion. I was so disappointed. I have worn this gorgeous scent for years, and the product I received smelled like an old bottle of perfume! Neither the cologne nor the body lotion smelled like the products I bought at a local retailer, so I returned it. I am awaiting a credit. C. Fidler
FragranceNet.com
-
Creed aventus
I purchased a bottle 3.3 oz of avantis at the price of 335.00 and it is not what I exspected its not as good as I like it to be for the price. It dose not have a good fragerence that I like.
FragranceNet.com
-
Incomplete shipment
I placed an order with Fregrance.Net, on order number [protected]. When I received my shipment (O/A [protected]), the order was short one item. The item is Cool Water EDT Spray 4.2 ounces.

I sent this company an email and as of this date I have not heard anything at all from them. I left phone messages and again to no avail. This company like many others get your money and they really don't care if you have a complaint or not. I would like to have in my hand exactly what I ordered,

Any help you can provide, I would appreciate it very much.

Thank You
After placing an order and waiting almost two weeks before I received the shipment to find the order was Incomplete. Item #146184, I ordered two and received only one. The shipment #[protected] is used to track this order.

I sent Fregrance.Net several emails and as of this date I have not heard anything from them. I have tried calling them a dozen times and the call back log is always 33, sounds like a scam. I have exercised patience in waiting for someone to answer, after waiting over an hour I simply disconnected the call. To me this is an excellent outcome of a company who does not care about their customers.

I want in my hand exactly what I paid for, Immediately.
FragranceNet.com
-
Stale perfume
LN G

12:51 PM (34 minutes ago)

to FragranceNet.com

Good afternoon, I hope this email finds you well, in 08-26-19 Order # [protected], I ordered 2 perfume :

Sunflowers - Elizabeth Arden 3.3 oz

Flowers-Kenzo 1.0 oz

I sent the both perfume to Argentina how gift for mother day, the both were stale my mother can not use it, I feel very upset when she call me and said it because I paid for good product and She can not use it. I do not open before send because was a gift, please what can I do? chat with one person and did not resolve the problem, I can not send back the perfume, they are in Argentina, my brother took it and they comeback in april. I can not know the perfume was stale because I did not open because was a gift, I need somebody help me, I waste my money,

Respectfully,
FragranceNet.com
-
Creed aventus dior sport dior cologne
Ordered creed aventus, Dior sport, and dior cologne all were testers 3.4 big bottles. I will never order here again not sure If its cause of the testers or what but all of these colognes only last 5 minutes then the smell totally disappears not even a skin scent. Hope this helps someone cologne is not cheap to be getting fake cologne. Just pay the extra money Its more than worth it..
FragranceNet.com
-
Very rude lady...
Well about 1/2 hour ago I called your office to inquire about a gift card from fragancenet.com. I called from an email I had gotten cause I have ordered from your company before. Which I was very happy with.

Today a whole different story. The lady was extremely impatient with me cause she wanted me to scroll down and click on the gift certificate site. It was not listed on my email. She didn't understand what kind of site I was on.. She said to click on an item and then I would get the site to order a gift certificate. That did not happen. After two really long sighs! Which I could hear very well. I politely said thank you for your help and ended the conversation.

Yikes I hope your company randomly checks the operators calls cause this was not good.

I live in a very rural area and order many gifts on line thru the year ie: birthday, graduations, anniversaries, christmas.

Thanks for letting me vent.

Bev labiszak
2966 oneida lake road
Harshaw, wisconsin 54529

[protected]
FragranceNet.com
-
customer service
I plac3ed aan order just before the holidays, around black friday. I never recieved conformationnn of the order. It was paid via paypal and for some reason was not associated with my account, though I was logged in when I placed it. Unsure as to whether or not the order went through I placed a replacement order, this time using a credit card. I recieved confirmation of the second order, and then confirmation of the first *after it shipped*. I attempted to cancel the second, and there was a message on site saying that orders were processed automatically by machine and could not be cancelled. After I received them I attempted to return the excess items. I wrote twice for an tma amd received no response. I called and spent 45 minutes on hold, hearing repeatedly that orders could be changed or cancelled on site (they can not). After 45 minutes on hold I was connected and then immediately disconnected. I wrote again, and again, and never got an rma, or acknowledgment of the letters. Finally after dozens of attempts to contact them I called american express, who said I would be contacted by the merchant. I wasn't. American express got an rma and return postage (as I should not have been charged the first (2 times). I retuned items in the condition received but since they sent a label for sure post it took 6 weeks to get there, during which time they tried to dispute the refund with american express. American express processed hte refund. They received their items back, and the one time I tried to place an order with them. (I should have known better) it was cancelled and I was told that if I ever placed an order with tem again the same would happen. Do not ever try to return anything to fragrancenet. Their mistakes are your problem. I was just told, in essence, that there is no such thing as a return. Return something and you are barred, which is fine because there are honest merchants who treat customers well. Frangrancenet is not among them.
FragranceNet.com
-
3/30/17 charge for perfume ordered
Sir:
On 3/30/17 I indeed did order hugo boss mens clone from fragrances and requested that I be billed through amazon.com

I was bill for this merchandise in the amount of $76.28. However, I never received the product. Amazon, because I did not order through them could not help me regarding delivery, therefore, I am turning to you for assistance.
Thank you

Raymond glassman
FragranceNet.com
-
delivery
I placed an order on their website on 12/26/16 and paid for shipping method: premium ground u.S. Shipping (3-4 business days)
I wrote and asked to confirm I would receive this order by 12/31/16, if I was not I wanted the order cancelled. I was continually given the run around all week and was finally told today it has been sent out. I asked if I was going to receive it by tomorrow as requested and I was advised no. I asked why it was not cancelled than as requested and received no answer.
They is no reason they could not have met this commitment if they were slow processing it, they could still have done a 2 day or even next day delivery. If they weren't going to do that they should have cancelled the order as I requested. They just didn't want to give me my money back. The customer service was terrible.
This review was chosen algorithmically as the most valued customer feedback.
I have a huge online shopping experience and must say that fragrancenet is the worst company I have ever dealt with. I made my order and they charged me twice! Well, mistakes like that sometimes happen, so it was not a big deal and I thought that the situation will be immediately resolved. I contacted customer service and spoke to a very rude rep! The...
Read full review of FragranceNet.com
We are here to help
16 years' experience in successful complaint resolution
Each complaint is handled individually by highly qualified experts
Honest and unbiased reviews
Last but not least, all our services are absolutely free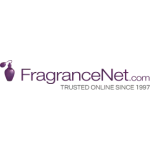 FragranceNet.com contacts